The first episode of 'Stranger Things' Season 3 takes us through how the characters have grown and how everyone's priorities are changing now. The creators strategically use Dustin, who appears to come from to the town for vacation, to help us see all the change.
Along with Dustin, we too have missed out on what has happened in Hawkins, Indiana. The place seems to be in the throes of summer and making the best of the new Starcourt Mall that has opened. However, underneath the celebratory surface lurks something dark and dangerous from the monster-infested Upside Down, that has been tied to this town ever since Will Byers disappeared in Season 1. While it appears as though this monster had finished off Billy in the first episode, the second episode, titled 'The Mall Rats', adds a lot more layers to the story in terms of relationships and narrative devices.
Episode Recap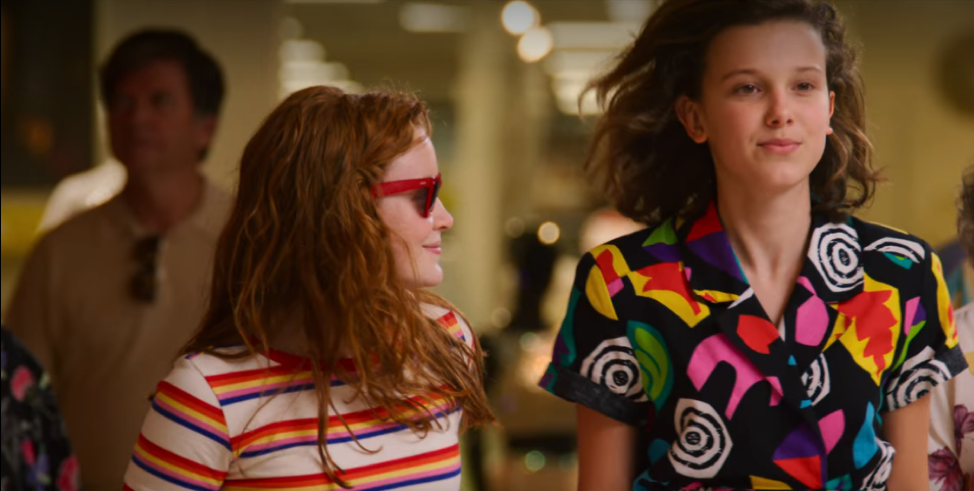 The opening episode of 'Stranger Things' Season 3 left us with a sort of cliffhanger when we saw Billy being dragged away by some unseen monster. Now Billy might not be our favorite character, but we do not want him to die at the hands of some creature from Upside Down. It appears that he survives. Our Billy boy is a fighter after all. However, his encounter with the creature leaves a mark on Billy, and I do not mean this metaphorically. The creature also seems to be controlling Billy's mind, and has left him with a cryptic message to build what he sees, so although he might have survived, how much of him is truly left is something that remains to be seen.
Nancy finally decides to live up to her work moniker of Nancy Drew and conduct some investigation of her own into the mysterious case of the diseased rats. Jonathan accompanies her, and we finally understand that something or someone is making the rats appear diseased, to the point of being extremely aggressive. Right after this, they explode into some gooey substance that appears to take a life of its own. This seems like something to do with the Upside Down and will surely be explored later.
No one else seems to be feeling that something evil is lurking, apart from Joyce, who is still concerned with the magnets which are now also falling off in her store. Will, luckily, does not have any goosebump-inducing moments and just wants to play Dungeons & Dragons. However, his friends are a little tied up. Mike seems to have run into some relationship problems with El after lying to her about why he cannot meet her. Obviously, Sheriff Hopper's strongly worded suggestion in the first episode worked. While Mike turns to Lucas for relationship advice, El turns to Max. We see both parties head to Starcourt Mall, the first group looking for an apology present for El, and Max and El trying to blow off some steam, because there is more to life than stupid boys, as they keep saying. An even better team up that comes in this episode is the reunion between Steve and Dustin, whose bromance stole our hearts in Season 2. There is something adorable about the relationship between the two, except this time, it is a trio, as Steve's colleague Robin, that is Maya Hawke, daughter of Uma Thurman and Ethan Hawke, joins in. The three put their heads together to solve what they believe to be a super secret Russian code.
While monsters and Russian spies are all very interesting, there is nothing wrong in exploring the ill effects of big capital on small towns, and this is done through the protests by businesspeople who are running at a loss due to the mall. Hopper is ordered by Mayor Kline to shut down the protests, and we get the first glimpse of slimy small town politics. Kline is the exact sort of person who will make your stomach turn- slick, smooth, and definitely up to no good. However, he does hint at the upcoming Fourth of July in Hawkins, which is when events are expected to culminate. By the time the episode ends, we come back to Billy and we see he is now into kidnapping his colleagues and offering them to the creature from Upside Down. Has he gone over to the dark side? Will there be some sort of final confrontation in the episodes to come? All we can do is keep watching with bated breath.
Episode Review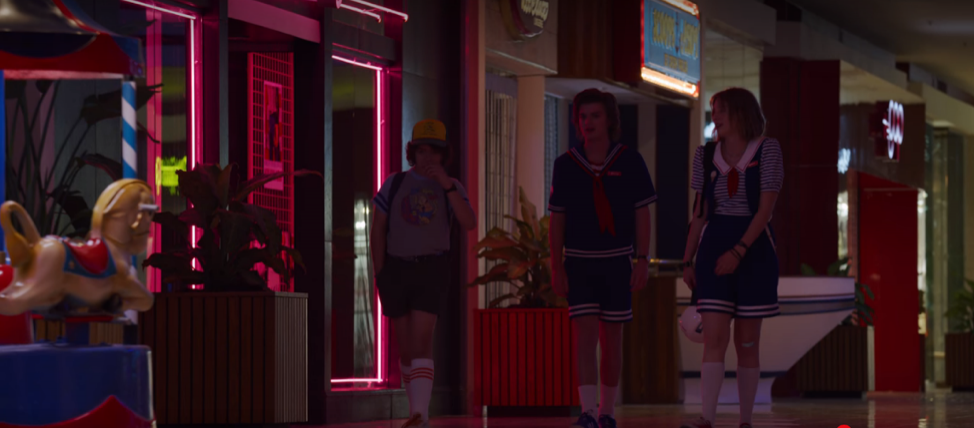 'The Mall Rats' carries the story forward evenly. With its exploration of small-town politics and the inclusion of the Russian spy angle, it is expanding its bases and making things interesting. The definite standout features in this episode have to be Sheriff Hopper who shows a wide range of emotions, from the joyous guardian after thwarting El and Mike's romance, to an angry and dominated man when he has to arrest the protestors, to a drunk person when Joyce stands him up on their dinner plans.
Dustin and Steve together are always great and we are rooting for the new trio. Max and El also form a great girl clique and we hope that is explored to greater detail in the episodes to come. Overall, this was more of an episode that showed the shifting dynamics of relationships, while subtly nudging the plot forward towards the anticipatory confrontation that is sure to keep viewers engaged and rushing on, to the next episode.
Rating: 3/5
Also Read: Stranger Things, Explained