Korean dramas are taking the world by storm. Their popularity has increased exponentially and it doesn't seem like it'll stop anytime soon. 'Strong Girl Bong-soon' is a glowing example, as well as a reason, for this. Written by Baek Mi-Kyung and directed by Lee Hyung-min, the show, like many of its Korean contemporaries, tells a unique story. At the centre of it is a girl who looks like she is small and frail, but in reality, she is the strongest woman in the world. If this sounds familiar, then you have seen Netflix's critically acclaimed comedy, 'Unbreakable Kimmy Schmidt'. There aren't many similarities between the shows otherwise. While Kimmy has her strength, which is very human, due to some other experience, Bong-soon's strength is hereditary.
Strong Girl Bong-soon Cast: Who's in It?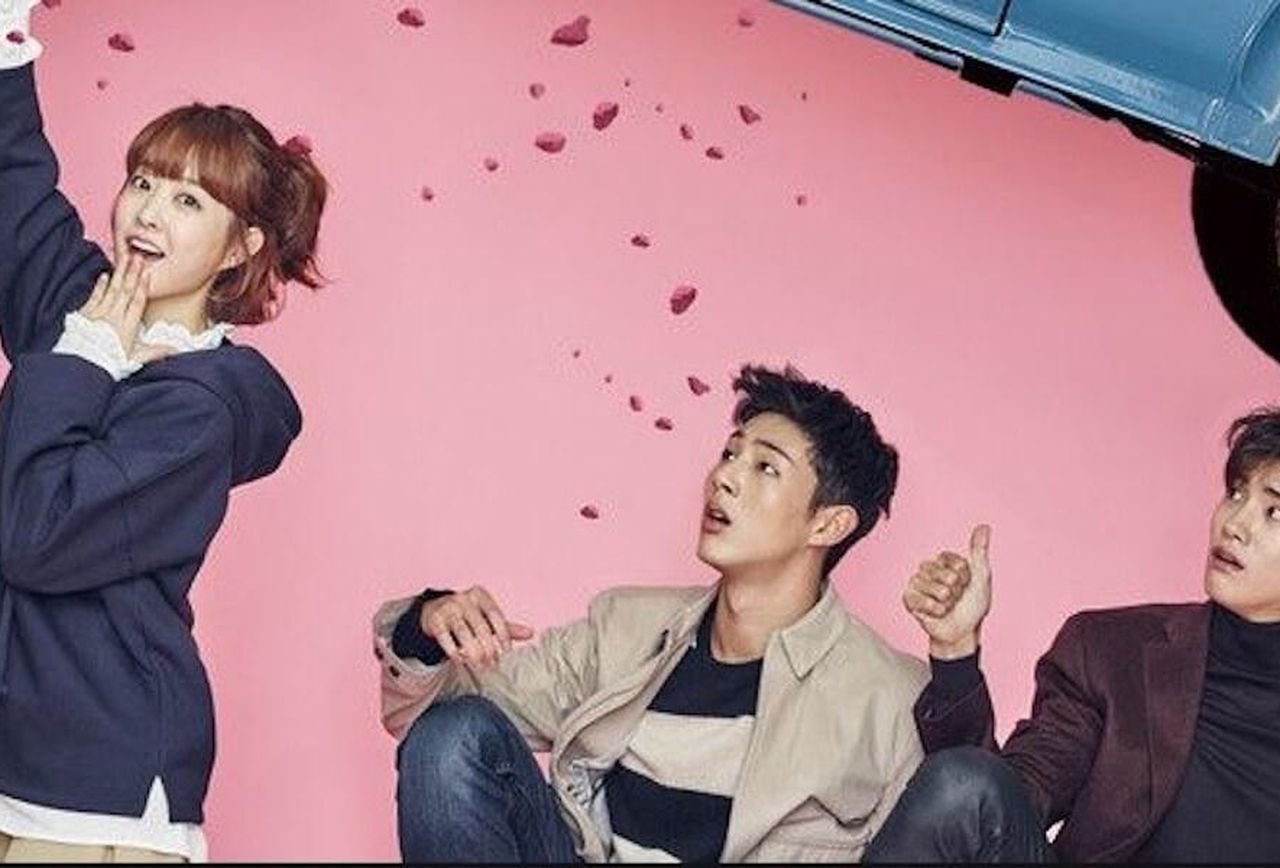 The list of characters in 'Strong Girl Bong-soon' is very long. Every episode shows Bong-soon in a new situation, often crossing her path with criminals and other people. But all these are temporary devices to keep the plot flowing. The story revolves around three main characters.
Park Bo-young plays the role of Do Bong-soon. She was born with superhuman strength, but her sweet charm and adorable looks never give off that information. Anyone who sees her feels like she needs to be protected until they realise that she is the one who protects. This character requires a delicate balance of strength and cuteness, and Bo-young has done this job wonderfully. Bo-young has been the star of many hit Korean films and TV shows. Some of her best roles include titles like 'Scandal Makers', 'On Your Wedding Day' and 'Oh My Ghost'. She is also known for her roles in 'You Call It Passion', 'The Silenced', 'A Werewolf Boy', 'Abyss', 'Star's Lover' and 'The King and I'.
Park Hyung-sik plays the role of Ahn Min-hyuk. He is the CEO of a gaming company which recognizes Bong-soon's strength and hires her as his bodyguard. He displays a playful demeanour, yet there have been painful experiences in the past that he hides from others. Hyung-sik is a well-known Korean actor who is also a member of a boy group. He plays the lead role in the Korean adaptation of 'Suits'. His other television roles include 'Hwarang: The Poet Warrior Youth', 'She Was Pretty', 'High Society' and 'What's with the Family'. He has also voiced characters in 'Justin and the Knights of Valour' and 'Trolls' for their Korean dubbing.
The role of In Guk-doo is played by Ji Soo. Guk-doo is a policeman and Bong-soon's crush. Unaware of Bong-soon's strength, he tries to protect her. Bong-soon is afraid that on finding out her secret, he might not like her; that's why she never tells him. Ji Soo is a popular actor in the Korean television industry and is known for his roles in Netflix's 'My First First Love', 'Bad Guys 2', 'Fantastic', 'The Doctors' and 'Page Turner'. The supporting characters include the family of Bong-soon, Min-hyuk's half-family and his office staff, and the various criminals and victims.
Strong Girl Bong-soon Plot: What's It About?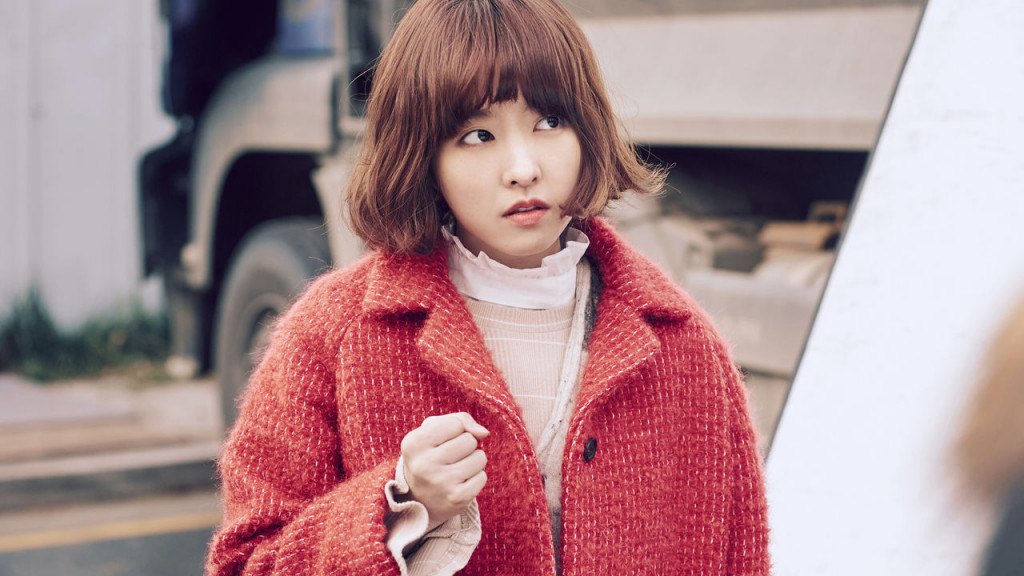 'Strong Girl Bong-soon' tells the story of a girl who is the living proof of the statement, "looks can be deceiving." Bong-soon was born in a family where the women are bestowed with a very special power. They inherit incredible strength from their mothers and pass it on to their daughters. Knowing about her superhuman strength from her childhood, Bong-soon wants only one thing from it — the ability to help people.
Incidentally, she has a crush on a policeman, In Guk-doo. He doesn't know about her reality and reading her by her innocent looks, doesn't miss an opportunity to come to save her. She doesn't want him to hate her, so she doesn't reveal the truth. Meanwhile, she also harbours the wish of making video games. Opportunity lands at her door when the CEO of a gaming company witnesses her power first hand.
Ahn Min-hyuk is a young, rich man who has a lot of problems in his life; one of them is constant threats. One day, he sees Bong-soon saving a lady from a group of men. He is awed by her strength and offers her the job of his bodyguard. She accepts it, hoping that she'll join his company in another capacity, one day. Slowly, their proximity starts turning from a professional relationship to a romantic one. While all of this happens, the city is also riddled by a serial criminal, and Bong-soon plans to catch him.
Strong Girl Bong-soon Season 2 Release Date: When Will It Premiere?
'Strong Girl Bong-soon' season 1 premiered on February 24, 2017. The show became very popular and was one of the highest rated shows for its network, as well as for Korean television as a whole. With the final episode, the story of every character was wrapped, with the heroine getting her happily ever after. While this is great for the characters, it is not such good news for the fans. It means that the possibility of season 2 is very less. There hasn't been any word on the next season as the actors are now busy with other projects and so are the scriptwriters. However, there hasn't been any news of the official cancellation either, so that means there is some hope after all. Our best guess is that in the unlikely scenario of the show getting renewed, 'Strong Girl Bong-soon' season 2 release date could be sometime in 2020 or 2021. We will update this section as soon as we hear more.
Last year, there was some development on the American front for remaking the show. Melissa Scrivner-Love, who has previously been attached with shows like 'Fear the Walking Dead', was at the helm. MMA star Ronda Rousey was set to star in the lead role as a war photographer who secures a job as the bodyguard of a billionaire. However, the series was not picked up for the pilot. So, it looks like fans will have to make do with re-watching season 1.
Strong Girl Bong-soon Trailer
If 'Strong Girl Bong-soon' is one of your favourite Korean dramas, then don't be disheartened by the end of the show. Watch the trailer below to refresh your memories of it, and then binge it back on Netflix.
Read More: Best K-Dramas on Netflix