How do you fix a broken marriage? Lifetime's 'Suburban Swingers Club' provides the most exciting answer to this question. A couple decides that they need a change of pace and head to a swingers party in their neighborhood. However, what might have been a night of debauchery and exploring desires, turns into a horror fest, eventually.
The couple finds themselves hooking up with other people at the party. A problem begins to arise, when the woman sleeps with her neighbor, only to realize he is stalkerish, jealous, and homicidal. The neighbor is determined to keep the affair going beyond a one night stand, as it becomes increasingly clear that the woman might not survive his deadly love.
The Lifetime movie manages to create a chilling atmosphere, even though the twists in the tale might be predictable to those who consume a lot of content from the network. The suburban setting accentuates the drama, while the cast members deliver stellar performances to drive the narrative forward. Naturally, you might be wondering where was 'Suburban Swingers Club' filmed? We have got you covered in that regard.
Suburban Swingers Club Filming Locations: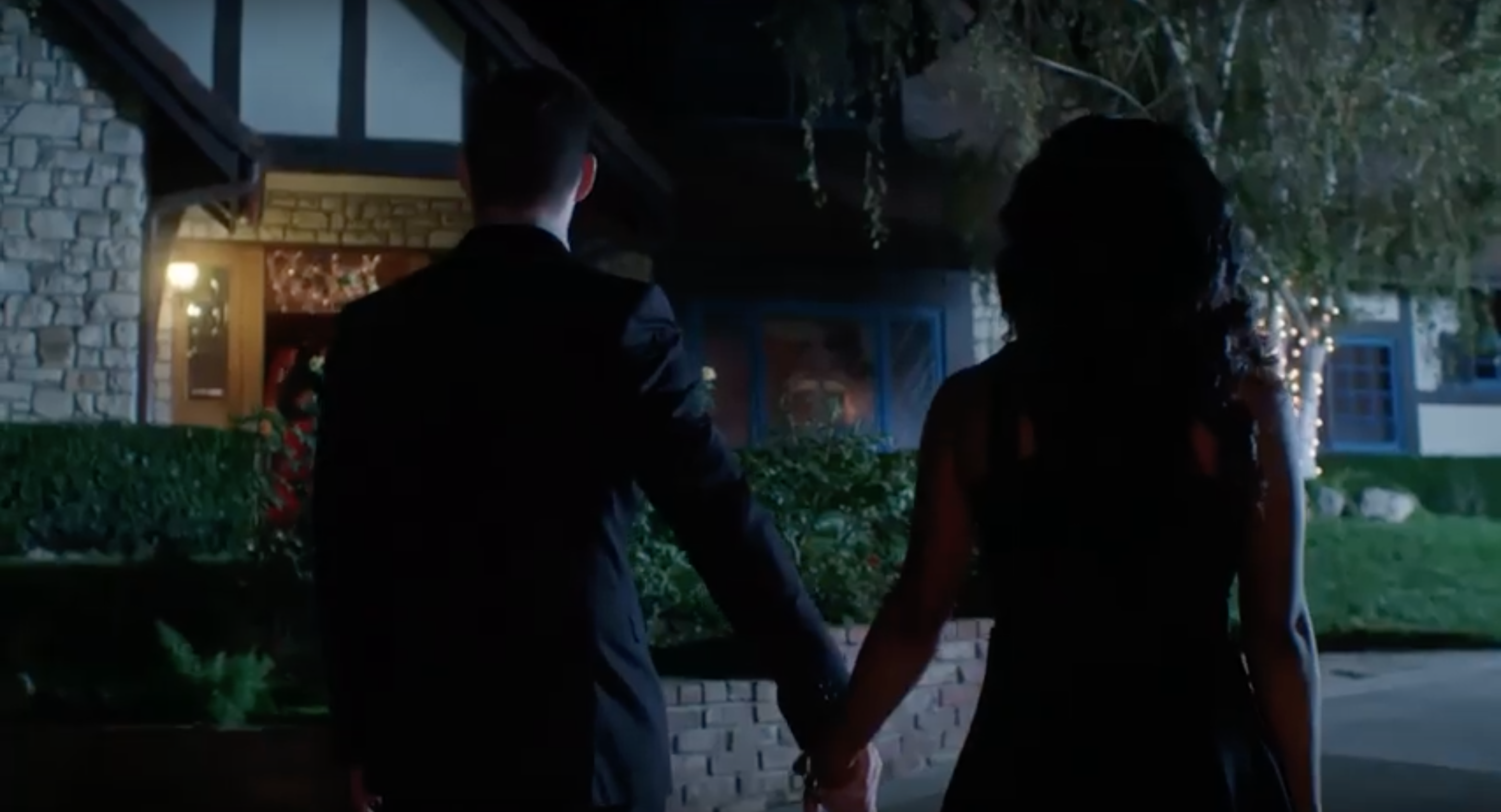 'Suburban Swingers Club' follows a couple that moves from a city to the suburbs. They occupy a rather luxurious house in what seems to be a good neighborhood. In fact, there is also a joke that the couple traded in their dingy condominium for the house. That being said, the movie is careful not to specify any location in particular.
We do not know what city the couple comes from, or where Grant goes, once they have split up. The suburbs they move to are nondescript as well. Since most of the movie is filmed indoors, it won't be a stretch to imagine 'Suburban Swingers Club' being filmed in Los Angeles itself. In fact, most of the important scenes play out inside houses, except for one transgressive moment, where Noah follows Lori to a small furniture store in the suburbs. We don't have an official confirmation but considering LA is full of movie sets, including the ones that resemble suburban homes, it makes sense for the makers to set up their bases in Hollywood.
Naturally, in not rooting the movie in one place, Lifetime's 'Suburban Swingers Club' attempts to portray a degree of universality. It wants to make us feel as though this could happen in any small community, perhaps in the town right next to ours. While it does make the drama all the more enthralling, it also puts out the message that the location is merely used for the narrative to play out, and does not directly have any bearing on the importance of the story.
Suburban Swingers Club Cast:
'Suburban Swingers Club' is mainly centered around the couple, who try to fix their marriage, and the neighbor who threatens to upend it all. Keeping that in mind, the major cast members are Dana Davis, Jesse Ruda, and James William O'Halloran.
Dana is an American actress and author, but not many people know that she is also a skilled violinist, and has a degree in music. Dana has appeared in movies like 'Prom Night' and 'Coach Carter' but is better known for her numerous television show roles. These include 'Grey's Anatomy' and 'Franklin and Bash'.
In the movie, she appears as Lori, the wife. She hooks up with the dangerous neighbor at the swingers party. However, Lori has more character depth than that. We understand that she is mourning a miscarriage, and that is partially why her marriage with her husband is on the rocks. Dana urged her fans to check out 'Suburban Swingers Club', as you can see from the post below.
Jesse Ruda started life in a difficult manner when an early accident paralyzed his right side from the waist down. However, after rehabilitation, he was healed. That being said, his disadvantages did not allow him to take part in physical sports. Thus, he grew up playing golf and was good at it.
When it comes to personal idols, Ruda always liked the alpha-male heroes, like John Wayne and Clint Eastwood. Eventually, Ruda went into acting himself, training vigorously, and making theatrical appearances, before transitioning to television shows. He has been part of shows like 'S.W.A.T.' and 'Luke'.
In the Lifetime movie, Ruda appears as Grant, the husband. He is the one who urges that the couple should go to the swingers party to help with their marriage. By the end of the film, he ends up leaving Lori, deciding to return to the city. You can check out Ruda's post, urging his fans to watch Lifetime's 'Suburban Swingers Club'.
James William O'Halloran started his acting career in Australia, before moving to the US. He won the first-ever nationwide search for a male model on 'The Price is Right'. James has appeared in numerous renowned shows like 'Jane the Virgin' and 'The Mindy Project'.
In 'Suburban Swingers Club', James plays the villain, Noah. The shirtless neighbor attracts Lori's attention, and she hooks up with Noah. However, the night they spend together leads Noah to want more. This results in deadly consequences for all involved.