Taika David Waititi, also known as Taika Cohen, is a filmmaker, actor, and comedian from New Zealand. Waititi is known for his quirky movies that have a very unique, light sense of humor. It is unsurprising, considering he was a stand-up comedian who enjoyed some amount of success before turning to films. Waititi has also appeared in some movies, most of which were not too high profile. However, his role in 'Green Lantern' was the start of his name becoming familiar internationally.
Notably, he has been nominated for an Academy Award for his short film 'Two Cars, One Night'. He also has two feature films, 'Boy' and 'Hunt for the Wilderpeople', which have been top-grossing movies in New Zealand. However, he is perhaps best known for his project 'What We Do in the Shadows', an extremely funny take on how vampires live their everyday lives. Waititi plays major roles in 'Boy' and 'What We Do in the Shadows' and both projects benefit from his performance.
That being said, perhaps Taika Waititi is now best known for directing the Marvel Cinematic Universe movie, 'Thor: Ragnarok'. He also appears as Korg, the rocky alien with optimism who provides comic relief in the movie. He reprises the role in 'Avengers: Endgame'. So now you must be wondering what is the next Taika Waititi movie or TV show? Well, here's the list of upcoming Taika Waititi films and TV shows scheduled to release in 2019 and 2020. We can only hope that the latest Taika Waititi movies would be as good as some of his recent ones.
7. Wellington Paranormal (2018-)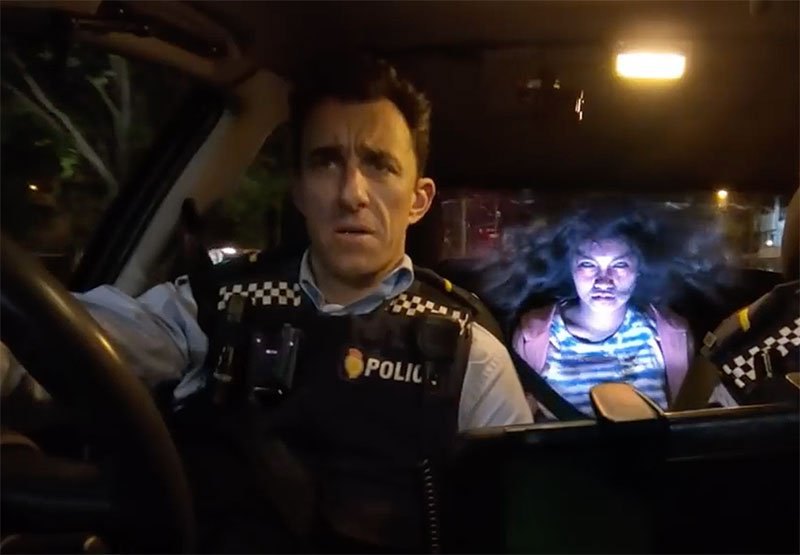 Taika Waititi had started grabbing eyeballs a long time back, but one of his most prominent projects is definitely 'What We Do in the Shadows'. It also happens to be one of his favorites, which is why he made 'Wellington Paranormal', a spin-off of the movie. The lead characters are Officers Minogue and O'Leary, two police officers who first appeared in the movie. They have a curious disposition and at the start of the show, we see them encounter a girl who is projectile vomiting and claiming to be from another realm. They take her into custody but she climbs up the walls like a spider and escapes. This results in the formation of a unit in the police force that investigates and solves paranormal occurrences. Waititi is known for portraying supernatural incidents in a humorous manner. And this is what we get to see in 'Wellington Paranormal'.
6. What We Do in the Shadows (2019-)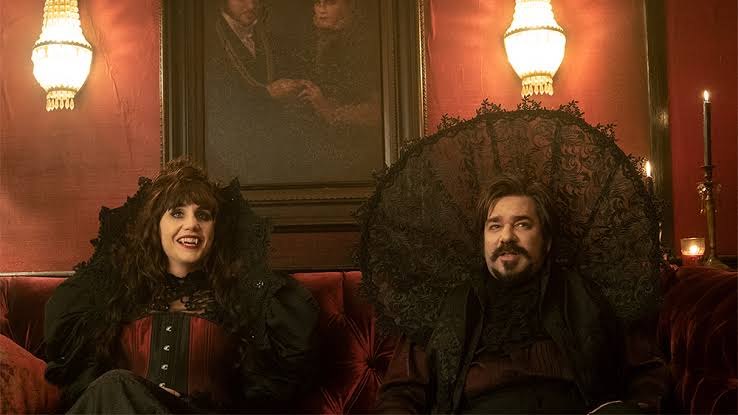 As we mentioned, not only was 'What We Do in the Shadows' an extremely prominent project in Waititi's career, but it is also something that the director is rather fond of. Justifiably, the project gives a completely new look at vampires, mixing the element of comedy in it. The television series, 'What We Do in the Shadows' is based on the movie of the same name and the premise deals with four vampires who live on Staten Island and have been roommates for over 100 years. We are given a glimpse into their daily, or rather nightly activities. Under Waititi's masterful guidance, the series has had a fantastic first season, prompting FX, the network where it airs, to renew it for Season 2, which is slated to air in 2020. Undoubtedly, the sophomore season will be just as amazing as the first.
5. Jojo Rabbit (2019)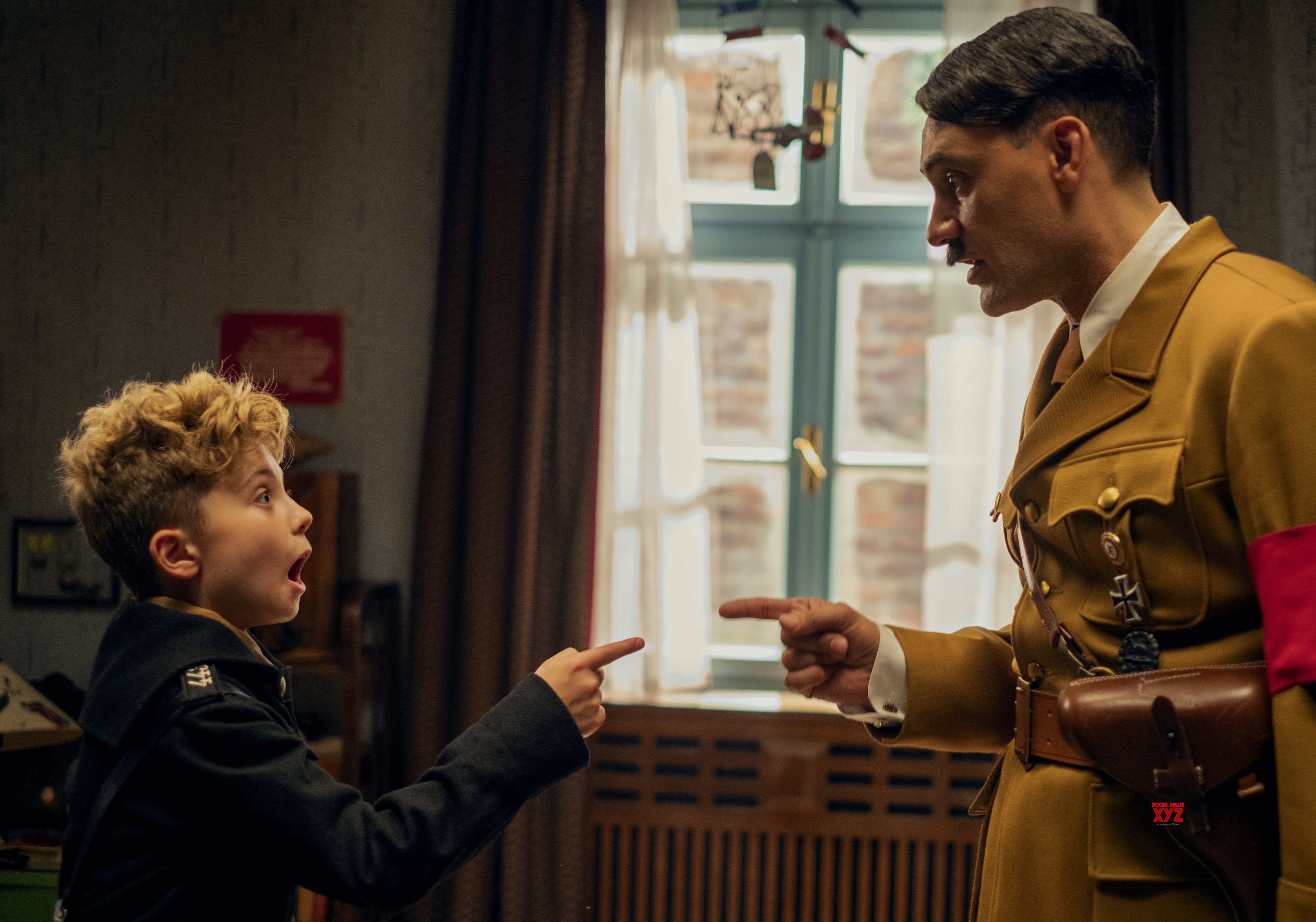 Nazism and comedy are not two things that one expects to go together. However, Taika Waititi's black comedy, 'Jojo Rabbit' is here to prove us wrong. Although there has been some divisiveness over the portrayal of Nazis in the movie, the performances are bound to be excellent, which is something that people have come to expect from all of Waititi's projects.
The premise of the movie is about a young boy named Jojo "Rabbit" Betzler in Hitler's army who finds out that his mother is hiding a Jewish girl. Although he is initially tempted to turn her in, the movie becomes a conflicted and layered tale of the boy who attempts to confront his ideology, while being aided by his imaginary friend, Adolf Hitler.
4. Thor: Love and Thunder (2021)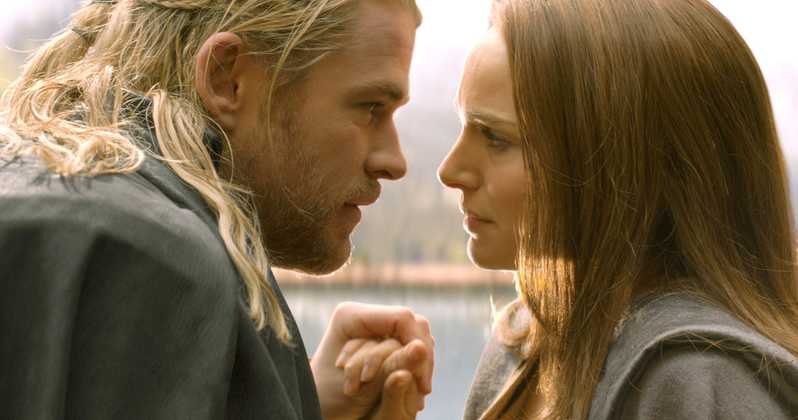 Marvel is always busy and since Waititi did a wonderful job with 'Thor: Ragnarok', perhaps making the strongest of the Thor movies, there is not a single chance of the director letting up. He is making 'Thor: Love and Thunder', which will continue the saga of the God of Thunder and is overall the fourth Thor movie. We will see a new person stepping up to the mantle of Thor and it will be none other than Jane Foster, Thor's love interest. Don't be surprised at the news of a female Thor, since it is taken from a comic arc. In fact, in the comics, Thor becomes unworthy to carry Mjolnir, the hammer, leading to Jane stepping up. However, in the cinematic universe, the hammer has been destroyed in Ragnarok. Thus, Jane might get her powers differently.
Read More: Upcoming Ashton Kutcher Movies
3. We're Wolves (TBA)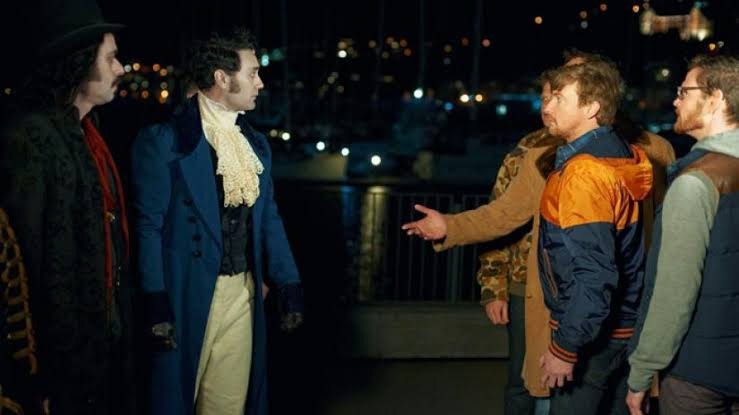 Taika Waititi is expanding his 'What We Do in the Shadows' universe and 'We're Wolves' is an upcoming movie that will deal with werewolves in a way that is similar to how 'What We Do in the Shadows' deals with vampires. The title is a pun on werewolves and although Waititi introduced them in the previous movie and the television show, we have not seen much of werewolves or understood their relationships with vampires. This film will focus on that and also tell us about the feud between vampires and werewolves. Knowing Waititi, we can expect another tongue in cheek project and the mockumentary is bound to leave us in splits.
Read More: Upcoming Michael Sheen Movies
2. Time Bandits (TBA)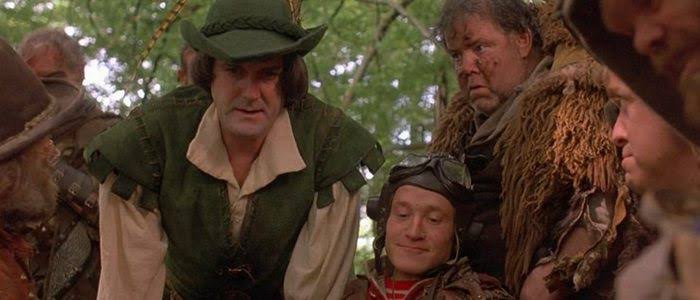 'Time Bandits' is an upcoming television series where Waititi is co-writing and directing the pilot episode. The show is based on Terry Gilliam's 1981 movie about a young boy who discovers a time-traveling portal in his bedroom. The series has been described as a dark and irreverent adventure about imagination, courage and the nature of our dreams. We will follow the adventures of 11-year-old Kevin, who happens to be a history buff. He discovers the time travel portal and embarks on various adventures. The movie showed him meeting historical figures of importance as well as fictional characters, like Napoleon Bonaparte and Robin Hood. At the same time, the Supreme Being, whose mishap helped Kevin travel through time, seeks to catch up to the young boy to stop his adventures.
Read More: Upcoming Jon Bernthal Movies
1. Flash Gordon (TBA)
Taika Waititi is making a 'Flash Gordon' animated film based on the comic character of the same name. We will see American football player, Flash Gordon, and his girlfriend, Dale Arden becoming unwilling passengers on Dr. Hans Zarkov's rocketship. They manage to arrive on the planet Mongo which is ruled by the evil Emperor Ming the Merciless. Soon, Flash finds himself at odds with the ruler and must step up to the role of the hero that he believes himself to be.
Read More: Upcoming Forest Whitaker Movies