A lonely little kid wishing for his teddy bear to come alive during Christmas has Christmas miracle written all over it. Everything that could make for a heartening family flick to watch during the festive season. Everything that 'Ted' is not. Seth MacFarlane's feature length directorial debut does the impossible by creating something as outrageously hilarious as a raunchy R-rated comedy about a teddy bear that can talk. Yeah, it's definitely not what you were expecting. Because, let's be honest, it is so much better.
Despite its audacious premise, MacFarlane's 'Ted' was a roaring success, winning over critics and viewers alike with its unusual but fitting fusion of crude humour and a big heart. The film was a massive commercial success grossing upto $549.4 million, against a budget of $50 million. What followed was a sequel in 2015, for obvious reasons. Despite not being liked as much by critics, 'Ted 2' was also a success. It earned around $216.7 million, against a budget of $68 million, and though the commercial success wasn't as huge as the original, it was still a pretty darn good one.
It has been five long years since we last saw our favourite talking teddy. Ever since, 'Ted 3' has been speculated and talked about. While MacFarlane seems to be absolutely open to it, nothing has been confirmed yet. Either way, 'Ted 3' is still very much in the cards. Here's everything we know about it.
Ted 3 Plot: What Can It Be About?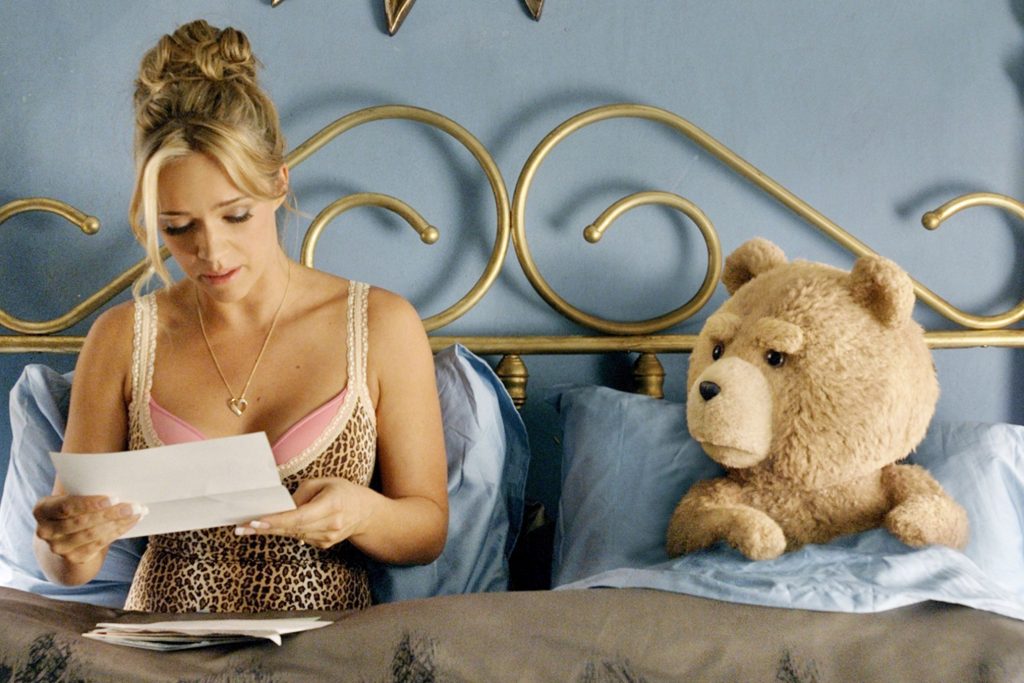 'Ted' introduced us to a young John Bennett, who wished that his Jumbo teddy bear, Ted, comes to life and becomes his friend. The wish comes true, and the two grow up as best friends. 27 years later, their bond is stronger than ever, but their ways are wild, and well, hedonistic. The two go through ups and downs in their relationship, but the film ultimately ends happily with John marrying Lori, and Ted dating Tami-Lynn.
The sequel takes a time leap to six-months after John's divorce with Lori, and has Ted getting married to Tami-Lynn. The couple want a child, but decide to adopt. This puts into question Ted's legal status as a person and the court robs him off his rights. The rest of the feature follows how Ted and John win the case, and ends with Ted and Tami-Lynn adopting a baby boy, whom they name Apollo Creed.
There is no information about what the plot for 'Ted 3' could be. But keeping in mind where the sequel leaves us, there is only one possible direction the film could take. 'Ted 3' should ideally continue the narrative and focus on Ted's new life as a father. This direction could actually result in unlimited possibilities for the character. I mean, you just have to imagine what it would be like to have a living teddy bear raising a kid with a woman. It definitely has scope for some big laughs. Given McFarlane's history with fatherhood related comedies like 'Family Guy' and 'American Dad!', we're sure in for a treat.
Ted 3 Cast: Who Can Be In It?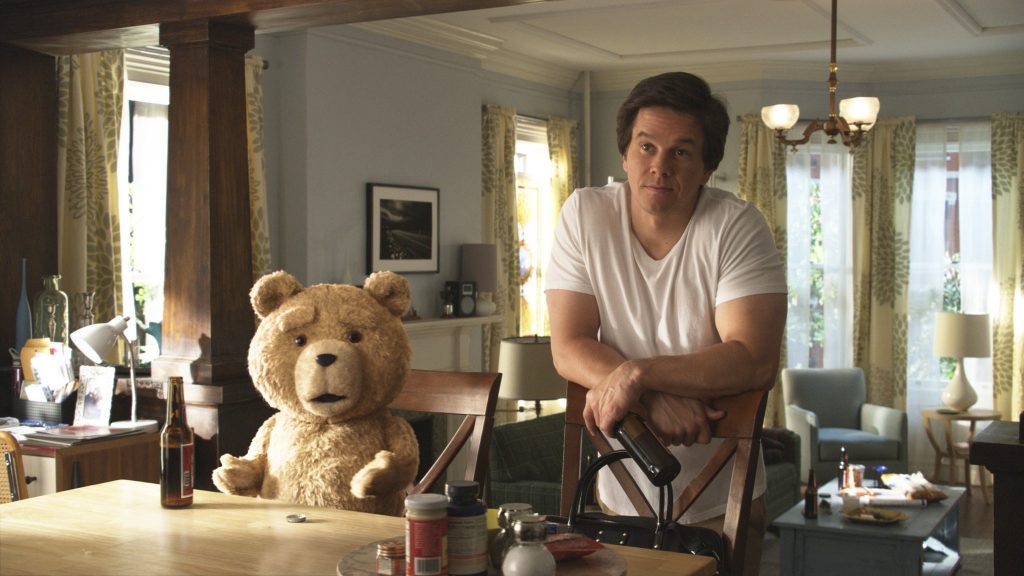 Both the 'Ted' films star Mark Wahlberg as John Bennett, with Seth McFarlane voicing Ted. It also stars Jessica Barth as Tami-Lynn, Giovanni Ribisi as Donny, and Patrick Warburton as Guy. While the original features Mila Kunis as Lori and Joel McHale as Rex, the sequel stars Amanda Seyfried as Samantha and Morgan Freeman as Patrick.
It is obvious that 'Ted 3' would have Wahlberg, MacFarlane and Barth reprise their original roles. The 'Ted' series is after all entirely character-driven, and Ted and John make it what it is. If John continues with his relationship with Samantha, we could also have Seyfried reprising her role. But keeping in mind how the sequel worked, it would be safe to assume that we will be seeing a lot more new characters in 'Ted 3' for which additional cast members will join the team.
Ted 3 Crew: Who Can Be Behind It?
The 'Ted' films are entirely dependent on the efforts of Seth MacFarlane. He not only directed both the features, he also co-wrote their scripts and produced them. MacFarlane co-wrote the two films with Alec Sulkin and Wellesley Wild. Thus, it would only make sense for the trio to collaborate once again and turn the 'Ted' films into a trilogy. If and when 'Ted 3' happens, it will certainly have MacFarlane as its primary creative force. Lucky for us, he has been completely open to its idea. In an interview with Collider back in 2015, MacFarlane stated:
"If Ted 2 does as well as the first one, it means people want to see more of these characters. If that happens, then there would likely be a Ted 3. The franchise, to me, is one that's more character-based than premise-based. If you look at it like episodes in television, if you have characters that people like and they want to see them, again and again, you can tell any number of different stories. If there's a desire for it, than yeah, we would do a Ted 3."
Well, there is definitely a desire for it. And the sequel did do really well commercially even if it wasn't as massive a success as the original. Recently, in another interview for MovieWeb, MacFarlane once again expressed his interest in making the third film:
"I would absolutely be open to it… I mean the Ted movies were a blast. Wahlberg was a blast. I had great fun doing that. I don't know… It's hard with a sequel past a certain number of years."
Ted 3 Release Date: When Can It Premiere?
Despite the talks and speculations over the years, 'Ted 3' has not yet been confirmed. But with Seth MacFarlane completely on board, it is probably just a matter of time. There is obviously no release date for the film yet. But if the film get picked up in the near future (which does seem likely), it would make sense to expect Ted 3 to release sometime around 2023 or later.
Read More: Best Adult Comedies