A difficult childhood torn between her separated parents, dropping out of college to do what she loves for the rest of her life, and a long stretch of acting life as an extra in various Australian movies — all these things made Teresa Palmer what she is today. Her fortunes did not change when she relocated to Hollywood. Box office failures and audition level rejections followed her. Most of her performances met with mixed reviews, which affected her career graph. Initial rejections and failures at the box office are unbearable for any actor. But Theresa Palmer bounced back from failures and rejections and established her own production company with her pals, Tahyna Tozzi and Nathalie Kelley.
She took intensive training in martial arts and grabbed roles in adventure flicks. At the age of 18, Palmer got nominated for the Australian Film Institute Award for Best Lead Actress for her performance as a high a suicidal high school student in the movie '2:37.' When '2:37' screened at the Cannes Festival, it was received with a standing ovation. Palmer found a name and place with movies — 'December Boys' (2007), 'Bedtime Stories' (2008), 'Take Me Home Tonight' (2011), 'Warm Bodies' (2013), 'Kill Me Three Times' (2014), 'Triple 9' (2016), 'Hacksaw Ridge' (2016), and 'Berlin Syndrome' (2017).
Her relocation from Australia to Hollywood made a long-lasting impact on her professional and personal life. The cultural shock pushed her to the verge of loneliness and depression, which prompted her to think about returning to Australia. But she was determined to pursue her Hollywood dream. At this point, the question that might be circling your mind is what is the next Teresa Palmer movie and TV show? Well, the good news is that we have a clear answer to that question. Here's the list of upcoming Teresa Palmer films/TV shows scheduled to release in 2019 and 2020. We can only hope that the latest Teresa Palmer movies would be as good as some of her recent ones
4. A Discovery of Witches (2018 – Present)
'A Discovery of Witches' is a supernatural thriller series based on Deborah Harkness's best-selling novel of the same name. Teresa Palmer and Matthew Goode play the roles of Diana Bishop, the alchemy and science student and witch, and Matthew Clairmont, the vampire and Biochemistry Professor, respectively. Other cast members include Alex Kingston, Valarie Pettiford and Owen Teale. The AMC series takes us to a world of witches, vampires and demons. The viewers can get to know the witches and vampires who lead invisible and muted lives among humans more closely too. AMC has renewed the show for a second and third season in January. 'A Discovery of Witches' is all set to make its American premiere on April 7, 2019, on BBC America and AMC.
3. The Place of No Words (2019)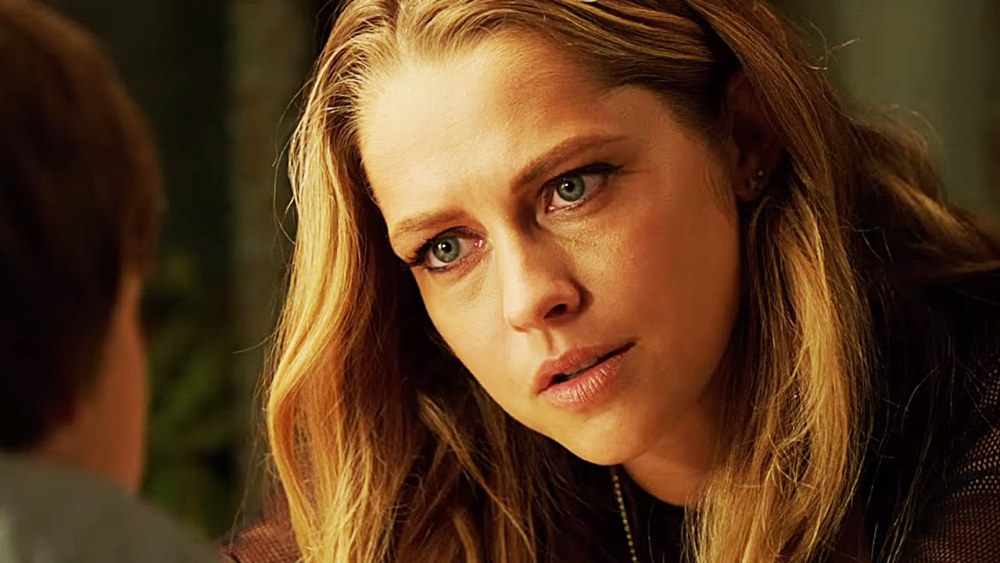 Written and directed by her husband Mark Webber, 'The Place of No Words' is a family affair for Teresa Palmer. Palmer, who is expecting her third child with Mark Webber in this month, plays the lead in the movie alongside her four-year-old son, Bodhi. 'The Place of No Words' tells the story of a young boy who struggles to come to terms with the concepts of the adult world like death. When he asks his father, 'Where do we go when we die?', the question becomes the starting point of an epic journey into the fantasy world of mythical creatures. Besides Teresa Palmer and Bodhi Palmer, the movie also features Mark Webber, Nicole Elizabeth Berger, Eric Olsen, Sarah Wright, and Phoebe Tonkin.
2. Untitled Happiness Documentary (TBA)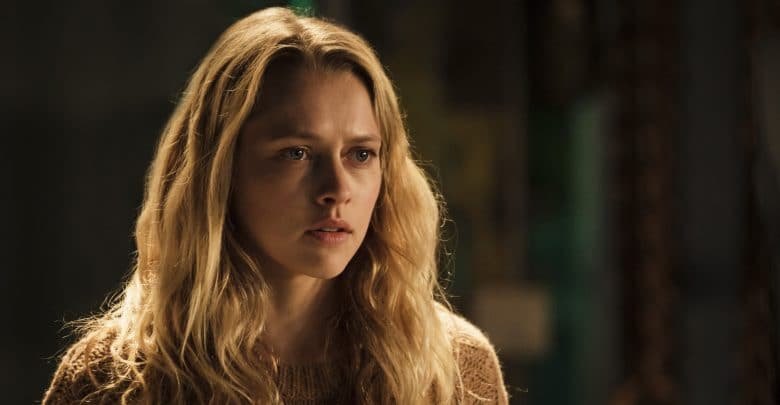 'Untitled Happiness Documentary' is a pet project of Teresa Palmer. Apart from producing and acting in the documentary, Palmer also handles the directorial duties. The ambitious project features exclusive footage that depict various themes of happiness. The heartwarming moments are canned through the eyes of kids from Kenyan villages and small towns. Palmer elevates the random visuals she captured to a soul searching journey, picking up little things that make people happy.
Read More: Upcoming Kristen Stewart Movies
1. Ride Like a Girl (2019)
"It's not just about speed, it's about patience", declares a recently released trailer of 'Ride Like a Girl.' The inspirational sports biopic is the directorial debut of actress Rachel Griffiths. As the title indicates, 'Ride Like a Girl' is the real-life story of Michelle Payne, the first female Australian jockey to win the Melbourne Cup in 2015. The two-mile horse racing is considered the toughest event in the sport. Teresa Palmer plays Michelle, while Sam Neill, Sullivan Stapleton, Stevie Payne, Genevieve Morris, Sophia Forrest, Henry Nixon, Aaron Glenane, and Zara Zoe play other important characters in the movie. Michelle's life is full of extraordinary events as she elbows her way into the male-dominated world of horse racing as a jockey.
The film closely follows Michelle Payne's childhood dream of winning the toughest Melbourne Cup. Actress-turned-filmmaker Rachel Griffiths directs the movie from a screenplay written by Andrew Knight and Elise McCredie. The trailer garnered an overwhelming response from viewers. Teresa Palmer's Michelle is stunning, both in terms of looks and character. The trailer hints at a one in a lifetime performance from Palmer, with the woman all over the trailer. 'Ride Like a Girl' is slated for an Australian release on September 26, 2019 while the U.S. release date of the movie is not yet confirmed.
Read More: Upcoming Brie Larson Movies