Los Angeles-born actress Tessa Thompson started taking acting lessons along with her anthropology classes in college. After a short stint as an intern with a women-centric Shakespeare company, Thompson landed her first major role of Jackie Cook in the murder mystery series 'Veronica Mars.' Her next significant role was a former slave, Sara Freeman in the BBC America series 'Copper' which ran from 2012 to 2013. But soon, she realized the stereotyping of actors with African-American ancestry. "A lot of the parts that were coming my way were things that I'd seen before," Thompson told The Guardian in 2018 about that period. When she found out that the roles came for her were classified into certain categories, she started rejecting them on the face. "I had all but decided to take a break and do some plays, and to see plays and read books and not work – literally not work – until I was going to burn for something," she said in the 2018 interview.
Thompson was looking for challenging characters to explore her diverse ancestry. She soon started picking up highly diverse roles like a lovable protagonist, a ruthless antagonist or a reinvented superhero. She got her breakout role in the 2017 superhero movie from Marvel, 'Thor: Ragnarok' The actress portrayed the hard-drinking slave trader Scrapper 142 a.k.a Valkyrie, who was modeled on Norse mythological figure Brynhildr. Thompson reconstructed the credentials of the superhero character by presenting her as a bisexual woman of color. She garnered critical acclaim and audience praise alike for Valkyrie.
Thompson's other major works include 'For Colored Girls (2010),' 'Selma (2014),' 'Creed (2015),' 'Creed II (2018),' 'Avengers: Endgame (2019),' and 'Annihilation (2018).' She stole the show with her gritty character of Charlotte Hale on HBO's cult western series 'Westworld.' Thompson was a prominent voice of the 'Time's Up' movement that shook the world. She is also known for raising her voice against gender, racial and other forms of discrimination. So now you must be wondering what is the next Tessa Thompson movie or TV show? Well, here's the list of upcoming Tessa Thompson films and TV shows scheduled to release in 2019 and 2020. We can only hope that the latest Tessa Thompson movies would be as good as some of her recent ones.
5. Westworld (2016 – )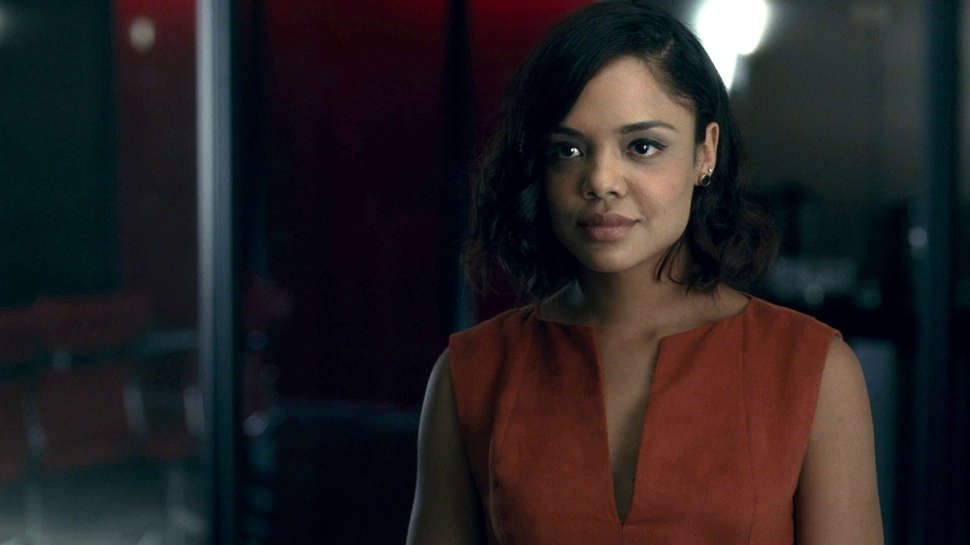 HBO's breakout sci-fi western series 'Westworld' is set in the futuristic theme park Wild West, which is a dream project of Dr. Robert Ford (Sir. Anthony Hopkins). Created by Jonathan Nolan and Lisa Joy, the series is inspired by the 1973 western classic movie 'Westworld', which is written and directed by Michael Crichton. The plot centers on the prime time of artificial intelligence and humanoid machines. The theme park employs human-like androids to address and satisfy the weird desires of the guests. Tessa Thompson plays the role of Charlotte Hale — a recurring character in the first season who has been promoted as the main character in season 2. She is the executive director of Delos Destinations, the company which oversees the operations of Westworld and other parks. Hale is killed by Dolores (Evan Rachel Wood) who collects her consciousness to disguise as Charlotte. HBO has renewed 'Westworld' for the third season in 2018, which is expected to release in 2020.
4. Men in Black: International (2019)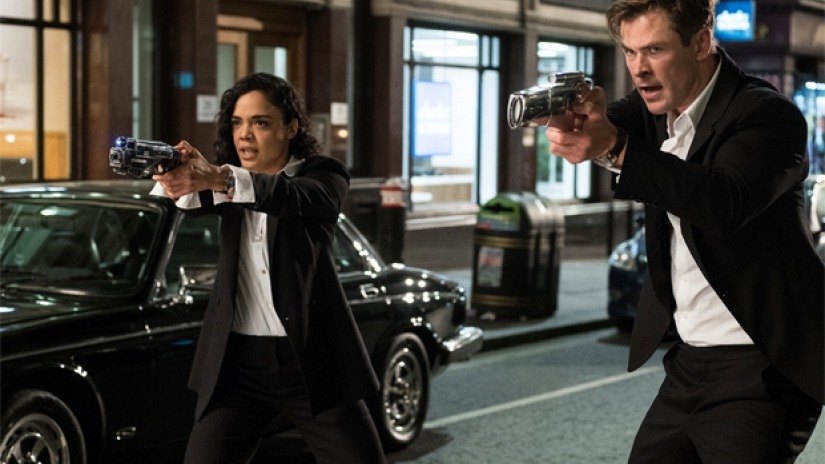 'Men in Black: International' is an upcoming sci-fi comedy and a spin-off of the 'Men in Black' film franchise. Loosely based on the Malibu and Marvel comics of the same name created by Lowell Cunningham, the upcoming movie reunites Tessa Thompson and Chris Hemsworth after 'Thor: Ragnarok' in 2017. The pair plays the characters of Agent M and Agent H in the movie, which also features Emma Thompson as Agent O from 'Men in Black 3.' Directed by F. Gary Gray, the film finds replacements for the iconic MIB spies Agent J (Will Smith) and Agent K (Tommy Lee Jones) in Thompson and Hemsworth's characters. This time, they have to deal with one the deadliest threats in the history of the franchise — a spy within the MIB framework! Kumail Nanjiani and Rebecca Ferguson also play major roles in 'Men in Black: International.' The movie, directed by F. Gary Gray from a script by Art Marcum and Matt Holloway, is lined up for a June 14, 2019 release, reports Variety.
3. Lady and the Tramp (2019)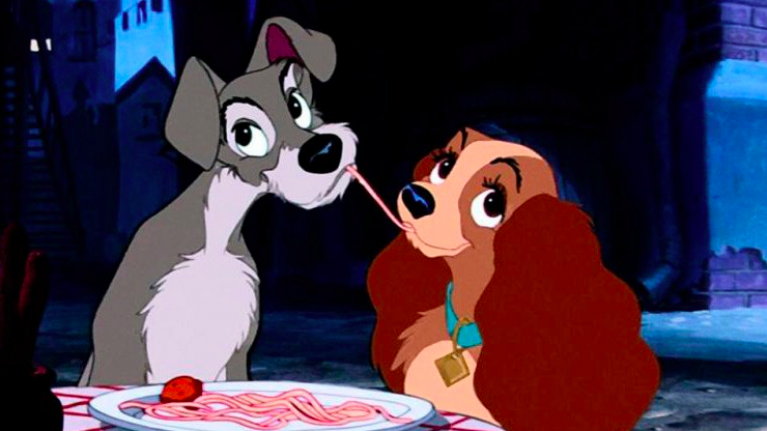 Disney's live-action and animated hybrid movie 'Lady and the Tramp' is a remake of the 1955 animated film of the same name. Tessa Thompson lends her voice to the character of Cocker Spaniel while Justin Theroux voices the character of the Tramp. Ashley Jensen is set to voice Scottish Terrier Jackie and Benedict Wong lends his voice to English bulldog Bull. Kiersey Clemons appears as the owner of Lady. Thomas Mann, Yvette Nicole Brown, Adrian Martinez, Arturo Castro, Sam Elliott, and Janelle Monáe round off the cast. 'Lady and the Tramp' is directed by Charlie Bean from a script by Andrew Bujalski. The movie is expected to release through Disney's upcoming streaming platform Disney+ on November 12, 2019.
Read More: Upcoming Ellie Kemper Movies
2. Sylvie (2020)
Tessa Thompson teams up with Nnamdi Asomugha to produce and play the lead roles in the upcoming period romance 'Sylvie.' Set in a jazz-filled New York City in the late '50s and early '60s, the movie tells the touching love story of Sylvie (Thompson) and Robert (Asomugha). Sylvia meets Robert at her father's record store in Harlem. They fall for each other soon and the romance lasts till the summer ends. The lovers reunite after a few years only to realize that the separation hasn't put their flame for each other out. 'Sylvie' is written and directed by Eugene Ashe, who is known for 'Homecoming.' The movie is reportedly scheduled to hit theaters in 2020.
Read More: Upcoming Jenny Slate Movies
1. Passing (TBA)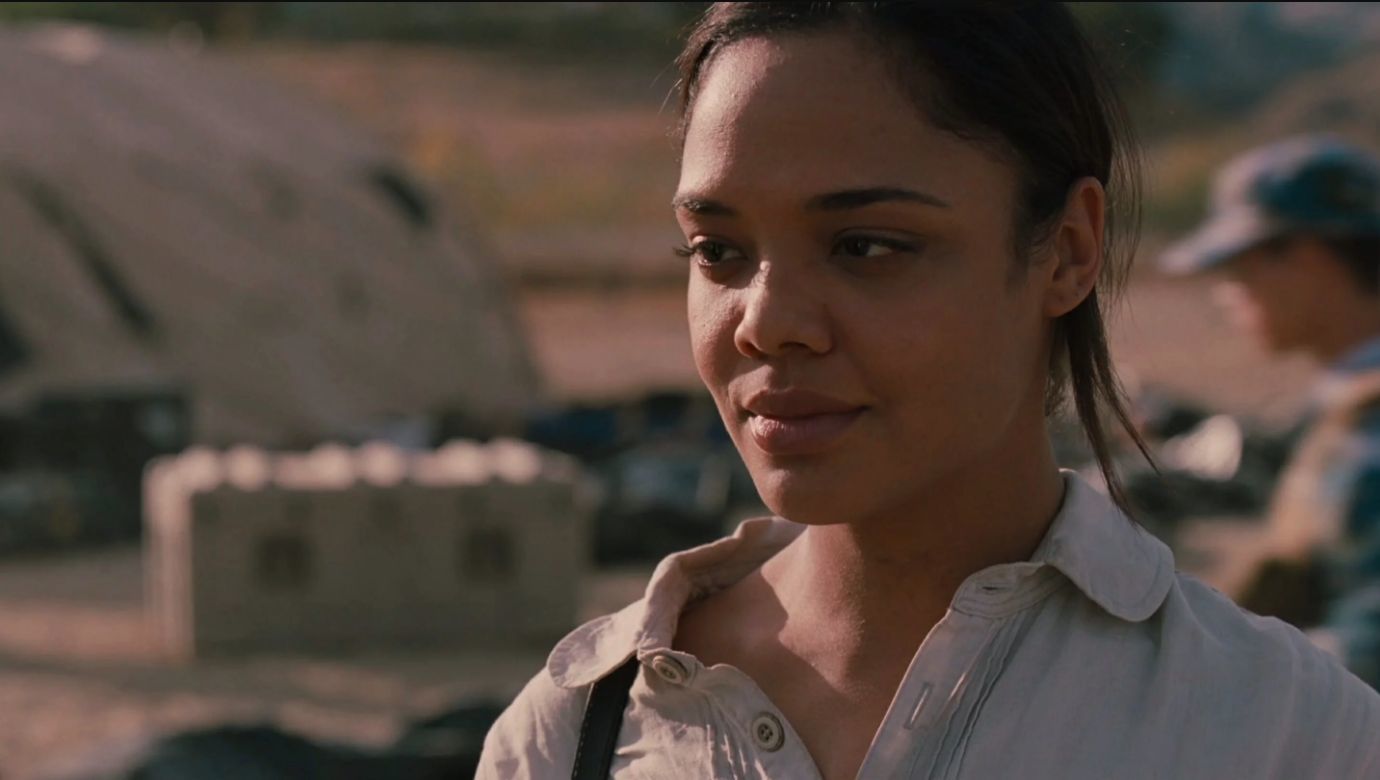 'Passing' marks Rebecca Hall's feature directorial debut. It stars Tessa Thompson and Ruth Negga in the lead roles. The movie is based on the Harlem Renaissance novel by Nella Larsen in 1920, which depicts the social custom of racial passing when a person classified as a member of one particular race is accepted as a member of another racial group. The plot follows two high school friends Clare Kendry (Negga) and Irene Redfield (Thompson), who reunite only to trigger a past obsession that could turn their present lives upside down, reports Deadline. Other details about the project are under tight wraps. No release date has been attached to the movie yet.
Read More: Upcoming Regina Hall Movies