Which films do you qualify as underrated or overrated? It is not an easy question. Like everything else, the interpretation of the word "underrated" or "overrated" is subjective. One man's meat is another man's poison as they say. For this article purposes, we have assumed that any movie (released in 2018) that didn't get the attention it deserve or were unfairly dismissed can be termed as "underrated". In simple terms, the films that we thought were good, but majority, especially the critics, didn't, or the films that were liked by many, but for some odd reason they didn't get the love that they deserved. Another classification could be if a very well made film proved to be a disaster at the box office. At the end of the day, the idea is to have more and more people see these films so that they could make their own assessment — and not go by what critics or their friends are telling them. With that said, here's the list of top underrated and most overlooked movies of 2018.
15. Mid90s
Mid90s is a coming-of-age story of a 13-year-old boy, Stevie (Sunny Suljic). He lives with his mom, who tries to be an attentive parent, and his brother, who is a bully. Displeased with his life, Stevie searches his working-class Los Angeles suburb for somewhere to belong. He finds it at a skate shop where he makes new friends. Stevie's new buddies are older than him like to skateboarding — and getting into trouble. Stevie in an effort to get accepted is willing even to attempt insane stunts. Soon, he becomes darling of the group and in turn, gives him a sense of worth that he hadn't had all his life.
What Mid90s lacks in substance, Jonah more than makes it up with honesty and humor. Set to a 90s rock and rap soundtrack, the film has an all-around casual vibe that feels an amalgamation of the world of Richard Linklater and Judd Apatow. Jonah Hill clearly knows his boundaries as a first-time director and how difficult it is to make even a mediocre film. So, he sets his goals low and delivers on what he set out to achieve — which is to make a feel-good film seeped in nostalgia and teenage angst.
Read More: Top Grossing Movies of 2018
14. The Sisters Brothers
With the star cast of actors like Joaquin Phoenix, John C. Reilly, Jake Gyllenhaal and Riz Ahmed, 'The Sisters Brothers' tackles a couple of genres at the same time. It has the atmosphere of being a drama, but also, occasionally, displays the wits of a comedy, and some heavy emotion also runs among its characters. Eli and Charlie Sisters are brothers who work as hitmen. Their latest work takes them to a mysterious man known as the Commodore who tells them to kill a man for him. He tells them that this man stole his money and needs to pay for his mistake. While the brothers don't buy it, they have to work for their own money. The Sisters brothers use the help of a man to track down their prey and arrange to bring it to him, but their helper realises that the victim is an innocent man and lets him go. Trouble ensues for all of them.
Read More: Biggest Move Flops of 2018
13. Border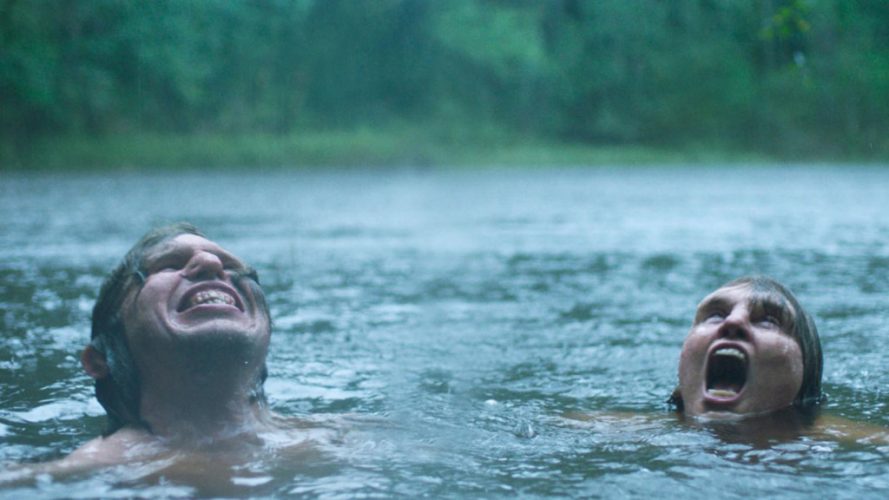 The official entry from Sweden to the 91st Academy Awards, 'Border' is based on the short story of the same name by Ajvide Lindqvist. The protagonist of this story is Tina. She has a strange ability to sniff out people's crime. Whether you have killed someone or stolen something, she will sniff out your guilt and identify your crime. But all her abilities become useless when she meets Vore. The police suspect him of being indulged, if not completely then partially, in a heinous crime, but Tina can't smell anything on him. This intrigues her and she forges a bond with her that makes her realise her true identity.
Read More: Best Gay Movies of 2018
12. The Guilty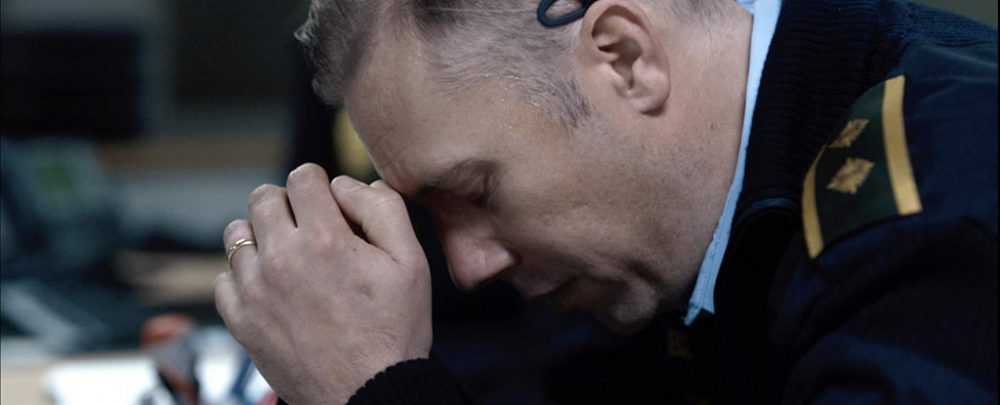 Asger Holm is a police officer who has been assigned telephone duty for some time. His day begins with calls from troubled people who he is able to help. But the day takes a drastic turn when he receives a call from a woman who appears to be caught up in a hostage situation. Holm immediately calls dispatch to help the woman, but there is only so much he can do without proper information. As he races against time to figure out the woman's identity and help her, his mind is opened to the personal things that have been bothering him for a while. Solidly packed with thrilling pace, this film is the official Danish entry for Best Foreign Film in the upcoming Academy Awards.
Read More: Best African American Movies of 2018
11. 22 July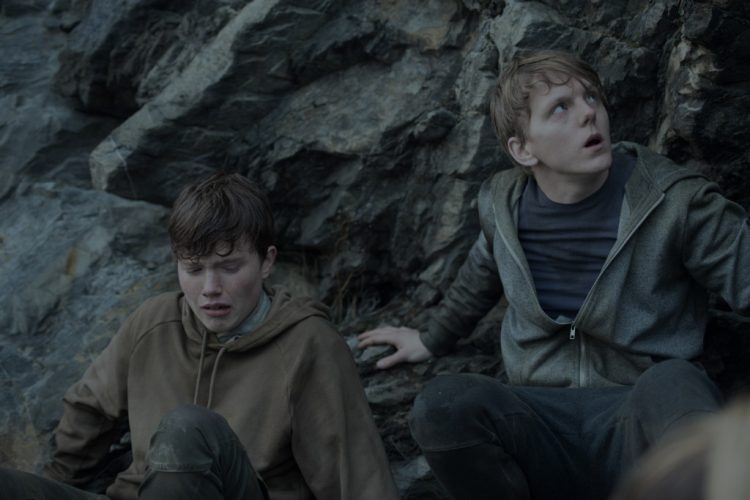 Based on the book called 'One of Us: The Story of a Massacre in Norway- and Its Aftermath' by Asne Seirerstad, this film is inspired by true events that shook Norway in 2011. It focuses on the terrorism caused by the right-wing extremist groups, something that is becoming quite a popular thought-process in today's world. Seventy-seven teens were killed that day. The film analyses the mindset of the people who commit these awful acts while shedding a light on how the victims' families were affected due to this, and what acts like these could mean for this world.
Read More: Best Romantic Comedies of 2018
10. Disobedience
When a successful photographer flies back to her native house to attend her father's funeral, she inadvertently rekindles her passionate relationship with Esti, a childhood friend, in her disapproving, traditional Jewish setup. Sebastian Lelio's (A Fantastic Woman) 'Disobedience' is a complex drama about people who are tired of not being able to live their truths. It's a compelling, real and occasionally sentimental look into the life of oppression which is beautifully orchestrated by a sensual lesbian love story. Watch it for its realism and not because Rachel Weisz spits into Rachel McAdams mouth as an act of reunited sensuality.
Read More: Best R-Rated Movies of 2018
9. Widows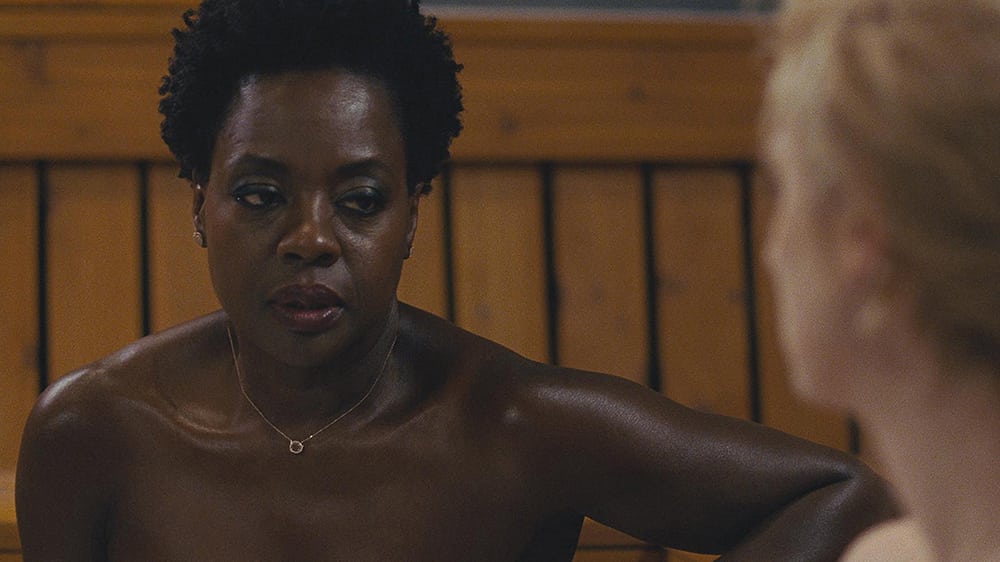 Widows is a riveting, emotionally told drama that works perfectly alongside the performances, political ideologies, and careful camera work. This is absolutely top-notch storytelling, of a story that I can't believe has never been told. McQueen's implementing of political ideas is brilliant. It's criminal that the film didn't receive the attention it deserved. 'Widows' feels like a well-directed film slightly let down by its muzzled writing. There are moments of sheer brilliance from McQueen, the flashbacks and several suspenseful moments especially, yet the overall film falls just short of the greatness of other McQueen films. All of the performances are fantastic across the board, the standout being Debickiand Kaluuya for me. By the end, while I felt I had enjoyed the experience, I was definitely left wanting more.
Read More: Best True Story Movies of 2018
8. Annihilation
'Annihilation' is the product of a bold vision executed with meticulousness, and the merit of the movie lies in showcasing that, even when a lot of what happening on the screen may not fully make sense to the viewer. Despite the polarizing reception this film has received, I'll give you this: 'Annihilation' uses its visual medium in a rare, arresting manner that is sure to transport you to a different environ altogether, and some of its more surreal imagery is bound to stick too. What brings the film down despite that is the plot of the film, getting experimentative to the extent of exposing a barrage of plot holes. However, there exists virtually no movie that doesn't have plot holes when you look closely enough, and 'Annihilation' is no exception. Here is a film that dares, soars, falters, and falls and picks up repeatedly, and for an attempt and the visible earnestness in that, I am more than willing to look past some inconsistencies.
Read More: Best Netflix Shows of 2018
7. Leave No Trace
Debra Granik's awaited return to screen proves to be an enriching and valuable cinematic experience. Hiring the services of the grossly underrated Ben Foster and newbie Thomasin Mackenzie, Granik envelops this father-daughter duo in the mystique of nature and illegality. The homeless duo, when caught on public land and relocated to a much more comfortable and domestic life, struggle to adjust in their erratic journey for the search of a place to call their own. 'Leave No Trace's biggest strength is the raw, emotional prowess of its charming protagonists. The story advances organically and rather unfashionably, giving space and time to the viewer akin to the characters that breathe it to life. The modality of their existence, when challenged and uprooted, disconcerts their purpose of life and provides them with a new one. Another spectacular effort from Granik who is fast-proving to be a force to reckon with.
Read More: Best HBO Shows of 2018
6. Private Life
Ten years after her grand success with 'The Savages', Jenkins pens and directs this moving drama that highlights the compassionate manner in which a child can bind a family together. Rachel and Richard are like any other couple on the face of the earth. Their mediocre lives barely sustain them and evoke no pleasure for the couple. After trying various methods to conceive, the pair decides to move toward adoption, where they confront the harsh realities of life. Tamara Jenkins' return to screen is an ode to all the struggling couples in the world cast upon a mid-life crisis. Despite its minimalist setting, 'Private Life' observantly explores the parental struggle couples have to go through when nurturing a household and breeds wonderfully provocative performances from Kathryn Hahn and Paul Giamatti.
Read More: Best Vampire Movies of 2018
5. Wildlife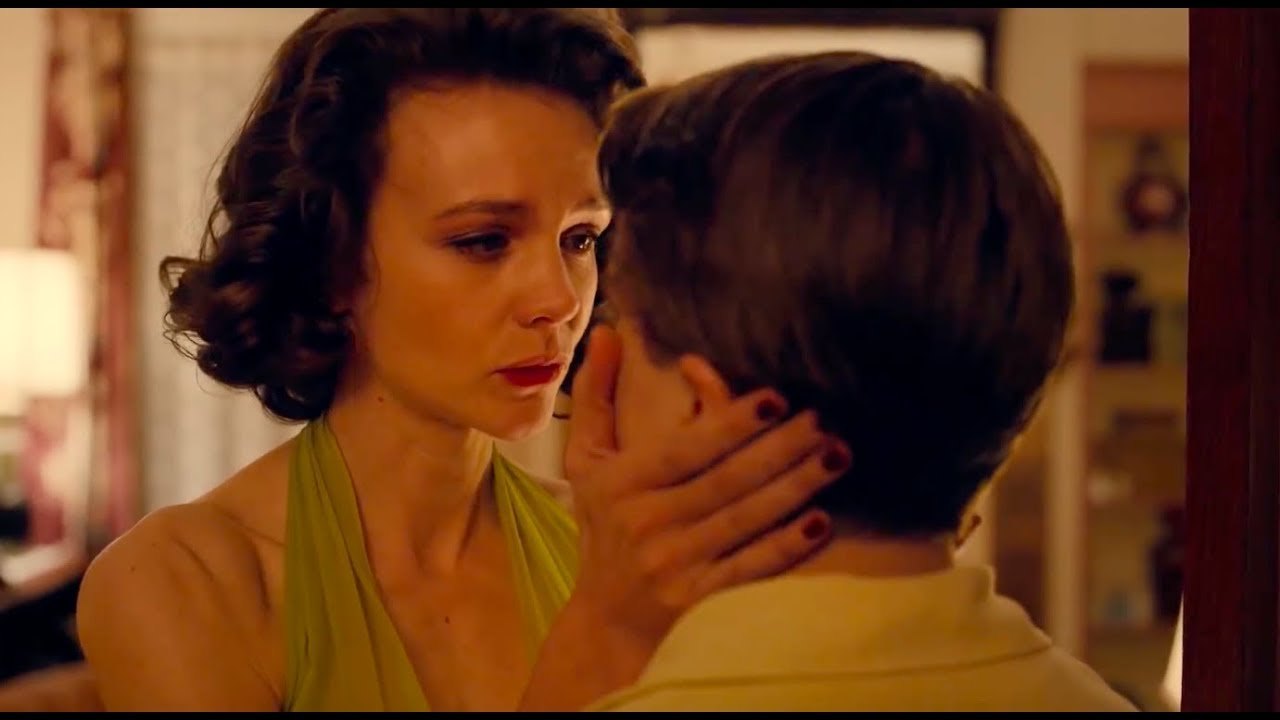 The environment of the family is critical in the development of a child's character. Often, children witness the rift between their parents and are caught up in between the fight, forced to choose one side or another. Many a time, they also watch their parents disintegrate their lives and have to act as a support system for them, while it should be the other way around. Joe's father was fired from his job because of a misunderstanding but then was offered back when the dust settled. But, out of pride, his father refused to go back and in turn, took the job of fighting the fire. His new line of work took him away from his family and after Joe's mother reacted to it in an unruly manner, he finds himself in a situation where he doesn't know what to do with his parents.
Read More: Best Disney Movies of 2018
4. Can You Ever Forgive Me?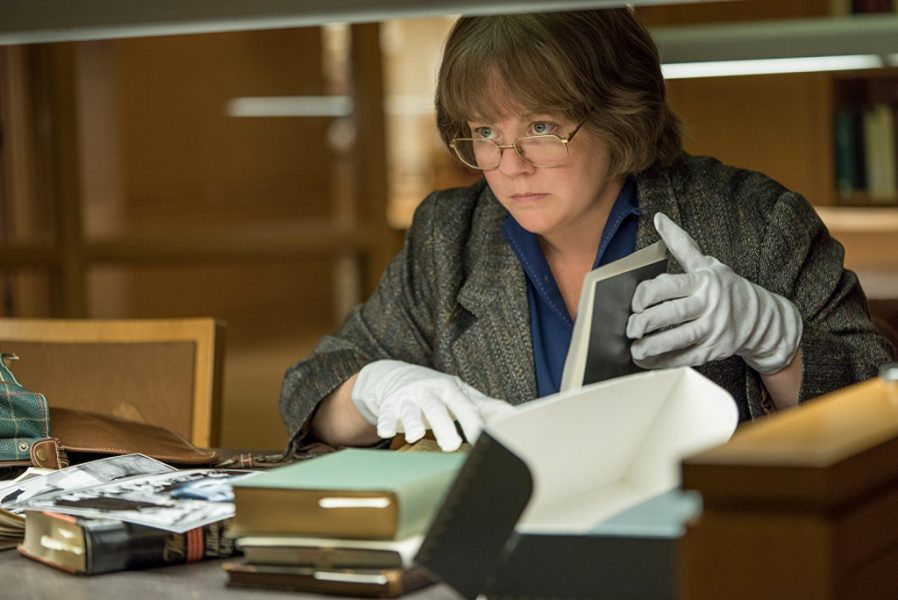 Can You Ever Forgive Me is a sharp commentary on the culture of celebrity obsessiveness, the pitfalls of greed, and the challenges of being a writer. The film is much an acting showcase for Melissa McCarthy as a compelling biopic. It is not just her best performance till date, but also one of the best performances of the year. There are traces of the witty and funny McMarthy we know, but don't be mistaken; she is nothing like you have ever seen her before. Richard Grant is equally brilliant as Jack and matches McCarthy every step of the way with his wit and charm. I expect Oscar nominations for both of them, come the beginning of next year. Overall, Can You Ever Forgive Me is an immensely satisfying experience in the end. While the film may not break new grounds, it certainly finds a way to touch your heart. I am eagerly waiting to see what Marielle Heller does next. Count me among her fan.
Read More: Best Heist Movies of 2018
3. The Old Man and the Gun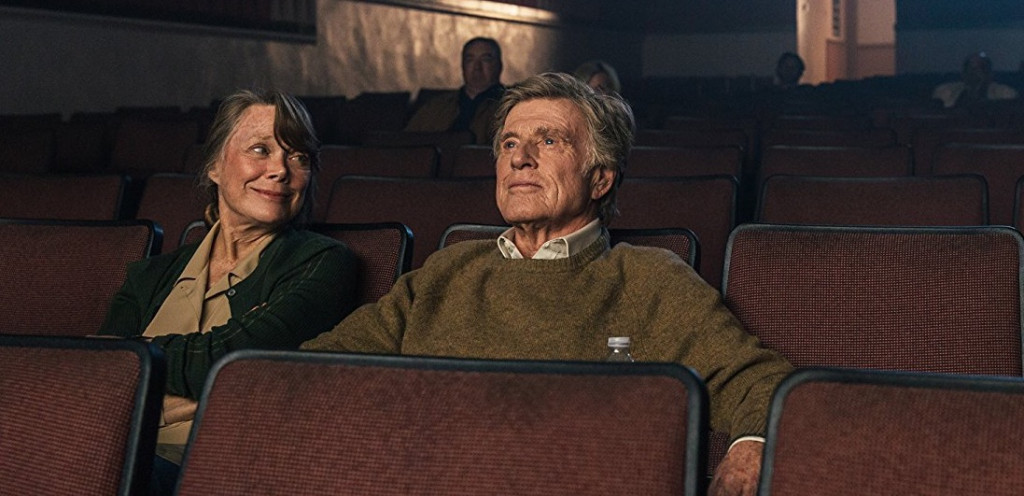 Based on the true story, 'The Old Man and the Gun' follows career criminal and prison-escape artist Forrest Tucker, who loves to rob banks — not that he needs money but because he has so much fun doing it. Forrest successfully escaped incarceration 18 times. This cat-and-mouse movie is comical and affecting in equal measure. 'The Old Man and the Gun' is a film that Hollywood stopped making long back. Heist movies are now more about the violence, the blood, the thrill etc. That's why Lowry's film is such a stand out; he relies on the charm of his subject to tell a story that is infused with a sprinkling of humor, romance and nostalgia. 'The Old Man and the Gun' is easily among the most underrated movies of 2018.
Read More: Best Disaster Movies of 2018
2. The Rider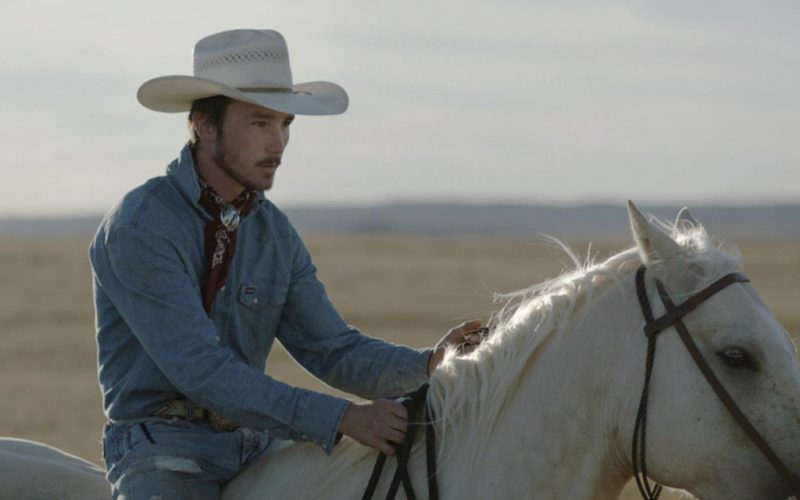 It takes a lot of time to figure out what you are made for. While it comes easily for some people, the people who just know what they want, for others it can take a lifetime to realise the true purpose of their life. For Brady, it was always an easy choice to make. He loved riding and his career in the rodeo circuit was only rising up the ladder. However, an accident changed everything for him. The injuries affected his motor functions due to which he became prone to seizures. The doctors advised him to give up on riding, warning him that if he doesn't, the seizures will only get worse and that he might even die because of it. But what is a person if you strip away the one thing that defines them. Brady life takes a directionless turn and he tries time and again to find his way back to riding. One of the best indie movies of the year, 'The Rider' is the story of a man who struggles with his identity after his successful career is taken away from him. With wonderful performances from its cast, the film presents an effective portrayal of someone going through an existential crisis. An emotional journey, this film will make you question the priorities of your life.
Read More: Best Cop Movies of 2018
1. Sorry to Bother You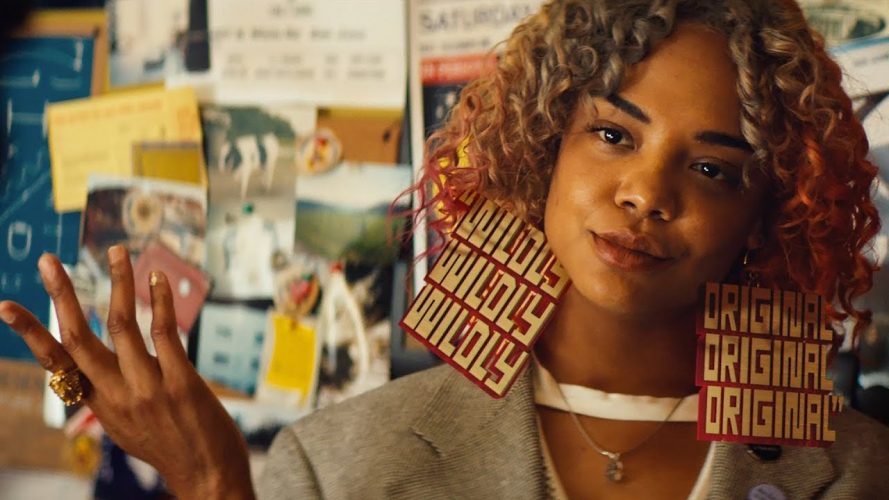 Some films are absurd, but then, so is life. Often, people are the source of bizarre stories that we see on-screen. Time and again, there are shifts in the order of the world, and most of the times the order fails because of its own incongruity. 'Sorry to Bother You' is the presentation of this strange world in an equally peculiar way. It follows the story of Cassius Green who lives in Oakland, but in a version different from the one in our world, an alternate reality, if I may! When you see how things work in Cassius' world, you'll thank the gods for not making your world that way. But once you give it a thought, you'll see that there is not much of a difference, really. Laced with intelligent humour and tackling relevant themes, 'Sorry to Bother You' is a 'once in a while' kind of film, something that you absolutely can't miss.
Read More: Best Sci-Fi Movies of 2018