Jennifer Kent's directorial debut, 'The Babadook', is not only the best horror film from the past years, but is also one of the finest horror films ever made. The movie both transgresses and subverts the genre to reveal something much deeper. It's that rare kind of movie that one watches once in their lifetime, always remembers, and always goes back to, all because of the powerful way through which it tells the story. 'The Babadook' is also one of the first feminist horror films I have watched, with its majority of a female crew, and a plot that explores a mother-son relationship in a rare and real manner. It is also stylistically really unique, as it is done really artfully, in an almost German Expressionist manner.
The movie, for very obvious reasons, received wide critical acclaim, both from critics and those who watched it, despite it having a limited release. It boasts of a rating of 98% on Rotten Tomatoes, not something most horror films manage to achieve. What makes 'The Babadook' different is that it moves away from jump scares, and presents to its viewers something genuinely horrifying. More than that, it takes something so terrifying, and turns into so much more, as the horror in the movie works on several symbolic and metaphorical levels.
'The Babadook' centres around Amelia (Essie Davis) and her six-year-old son, Samuel, and a pop-up book called Mister Babadook, as the two deal with the death of Oskar, Amelia's husband who died on the day Samuel was born. It is believed that Babadook is a physical manifestation of the grief or fear Amelia is experiencing, which adds a lot many layers to every part of the film.
Kent's work on the movie turns it from horror to something so unique that 'The Babadook' redefined the genre as we know it. Of course, I would love for a sequel to the film, but I also believe that the film stands strong on its own, especially with its ending, and a sequel could potentially ruin what Kent tried to do through the original. Kent too has clearly stated that she won't be making a sequel. But we can always imagine what it could be like, if there was one. So, here's everything we know about the sequel to 'The Babadook' that would not be made:
The Babadook 2 Plot: What Can It Be About?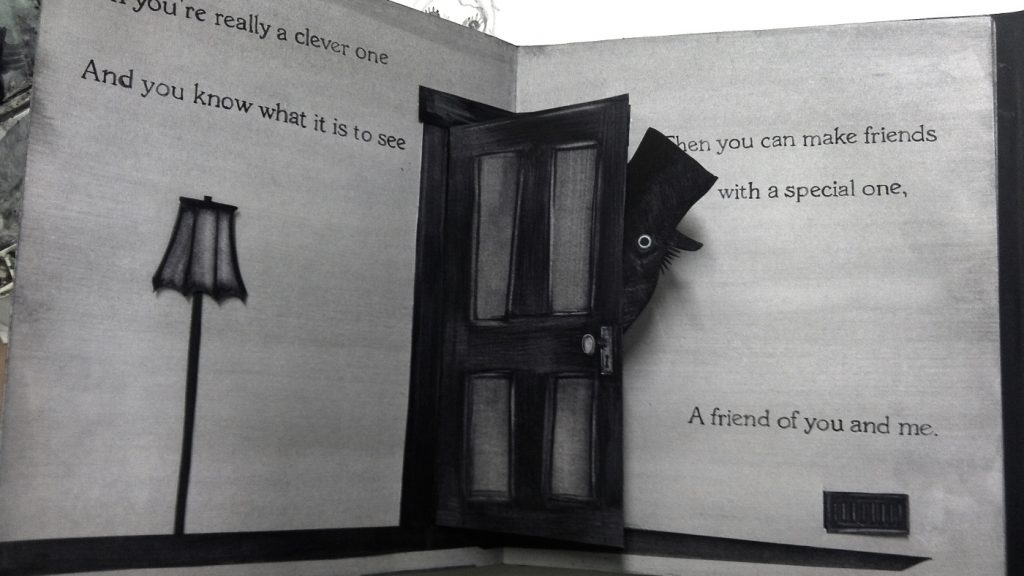 'The Babadook' ends with Amelia taking control of the monster by screaming, "This my house!". But she does not kill him. Instead, she keeps him in her basement and feeds him worms. The ending was widely debated, but it is ultimately also one of the reasons why the movie stands out. In an interview with The Dissolve, Jennifer Kent discussed her reasons behind the ending:
"We had many people fight the ending. I had to really defend that ending. To be perfectly honest, if I had to have killed that thing I wouldn't have made the film. You can't kill the monster, you can only integrate it. Even with Amelia, she can't ever forget that her husband was killed in a car crash, that will never go away. So yeah, it's the most crucial thing, to keep that thing alive on some level. I recently heard Russell Brand talk about addiction, and he was saying that it's every day, it's every day… I'm fortunate enough not to be in that kind of place, but every human being goes through that on some level."
Ultimately, Mister Babadook, is in many ways, a physical manifestation of your worst thoughts, your grief, fear, guilt that possess you. This is also why you can't completely kill it, you keep it stored inside, but you also cope with it. So, if 'The Babadook' is about Amelia's depression, a sequel could be about another depressive episode, on another one of Samuel's birthdays.
Personally though, I would love it if the sequel does not, at least, initially touch on Amelia and Samuel's story. It could be potentially brilliant to explore other possibilities and subjects around the same concept. Think of something like Jordan Peele's 'Get Out' meets M. Night Shyamalan's 'Unbreakable' trilogy, but remains unique to Kent's approach. Something that serves as a horror from a feminist approach that explores real relationships and internal conflicts, similar to Peele exploring African-American narratives. A sequel, that in isolation, stands well on its own, but like Shyamalan's trilogy, actually be connected to the original. I know it is a little far-fetched, but this would be an absolute dream come true, or nightmare.
The Babadook 2 Cast: Who Can Be In It?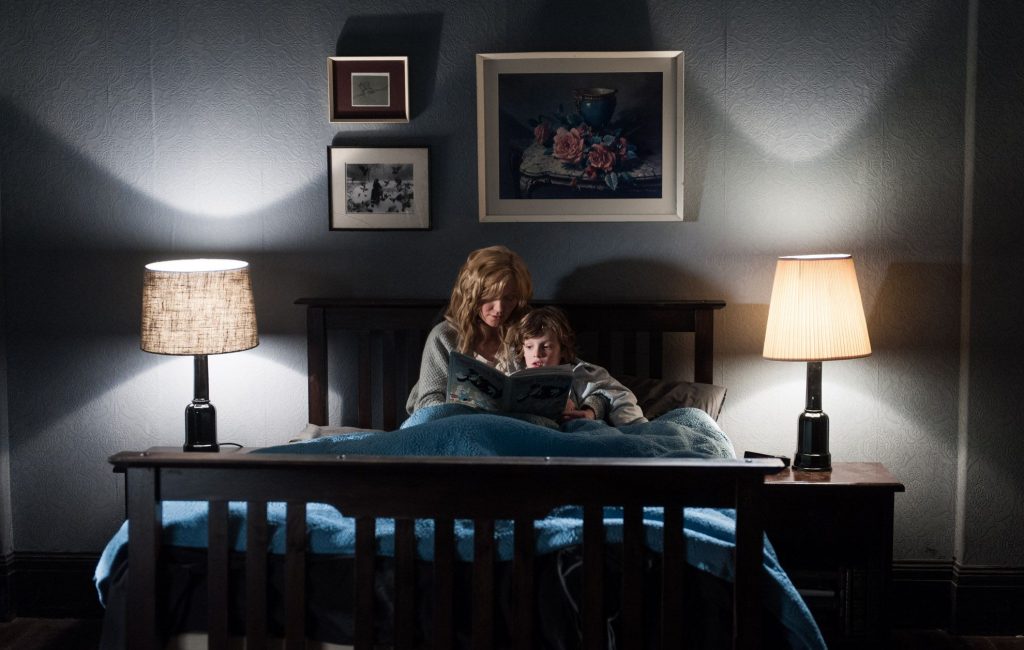 One of the most interesting things about 'The Babadook' is that it takes a simple domestic setting, does not include many characters, and yet manages to build such a strong narrative and generate horror through simple activities like reading bed-time stories, in ways that haven't been done before. The first part of the film has Essie Davis of Game of Thrones fame, as Amelia, while Noah Wiseman plays her son, Samuel. It also stars Hayley McElhinney and Daniel Henshall in supporting roles.
If the sequel continues to be Amelia and Samuel's narrative, then Davis and Wiseman could reprise their roles. But this is not very likely as it would make more sense to introduce a new story with new characters that will be played by a new star cast.
The Babadook 2 Crew: Who Can Be Behind It?
If there were ever a sequel to 'The Babadook', it would need to have Jennifer Kent as the creative force behind it as the film, adapted from her short film, 'Monster', is solely her vision, from the script to the direction. She provides a unique point of view that is often lacking in horror films as they are all about scares. Kent has proven that a horror film can be horrifying and frightening, but also so much more. But since Kent clearly stated in an interview with IGN:
"I will never allow any sequel to be made, because it's not that kind of film. I don't care how much I'm offered, it's just not going to happen"
So, it wouldn't be fair to expect a sequel to 'The Babadook', but we can still hope for one. But more than that, I really do hope to see more brilliant work by Jennifer Kent.
The Babadook 2 Premiere: When Can It Release?
Since there have been no talks about the sequel, and because Jennifer Kent clearly stated that she wouldn't be making one, we probably will never get it. Kent was last seen working on her film 'The Nightingale' which also received wide critical acclaim and was released in August 2019, after its premiere last year.
Since it took her five years to release her next project, it would only make sense to wait for another five for a sequel, and if not then at least another brilliant film by her. So, we can hope for 'The Babadook' 2 to release by 2024.
Read More: The Babadook, Explained