A reality competition series we can only describe as the perfect blend of 'Crazy Delicious,' 'Next Great Baker,' and 'Sugar Rush,' Netflix's 'The Big Nailed It! Baking Challenge' is unlike any other. That's because it follows ten relatively unskilled yet passionate home bakers as they learn tips from industry professionals while competing in a myriad of challenges for a chance to win $100,000.
In other words, this production is a spin-off in the incredibly successful 'Nailed It!' franchise, which sees a mere three contestants vying for $10,000 in each episode unaccompanied by any coaches. So, with the debut installment of this new original proving it's even more intense yet quirky, let's find out whether there's any news regarding its possible sophomore iteration as of writing, shall we?
Will The Big Nailed It! Baking Challenge Season 2 Happen?
'The Big Nailed It! Baking Challenge' season 1 premiered on August 4, 2023, at 12 AM PT or 3 AM ET in its entirety on Netflix. Comprising 10 episodes, each has a unique run time of 36 to 50 minutes, so you can truly, unabashedly binge-watch the whole thing to uncover its chaotic lightheartedness in a little less than 8 hours.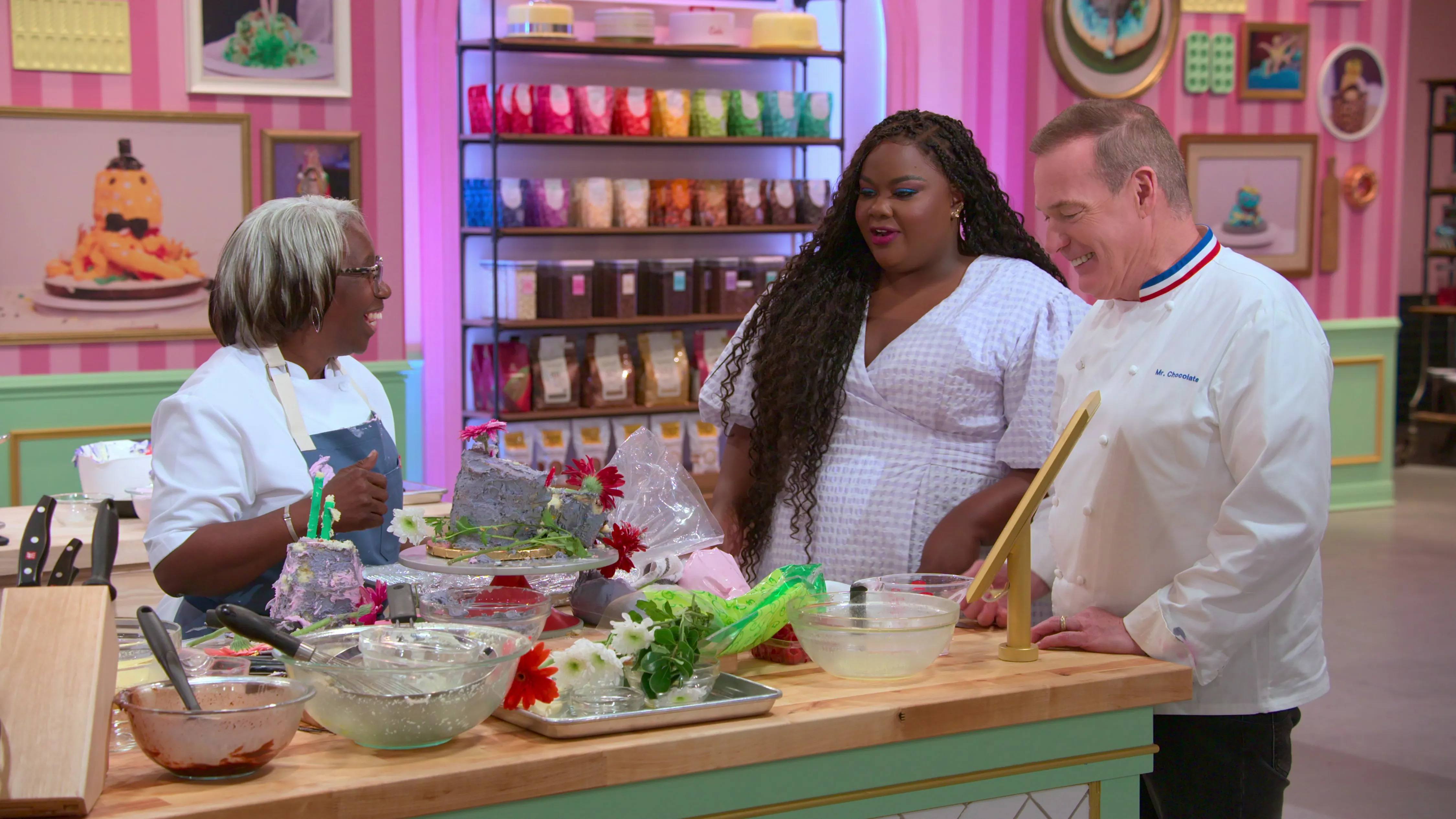 As for 'The Big Nailed It! Baking Challenge' season 2, the truth is neither the streaming giant it calls home nor any other executive has confirmed or denied its possible renewal/cancelation as of writing. However, we believe it'll get a sure-shot green light in the ensuing few months owing to the pattern its still-ongoing parent competition series 'Nailed It!' has been seeing ever since its debut in 2018.
After all, a network-driven recommissioning of any show primarily depends upon whether or not its latest/previous iteration garners enough commercial success to warrant the risk of another. Yet, this is not something 'The Big Nailed It! Baking Challenge' likely has to worry about considering the franchise it hails from has a solid, loyal fan following that will do anything to ensure its continuity. However, this Netflix original reportedly has to stress over a few external factors such as consumer environment, open in-network competition, participant pools, core cast availability, etc.
In other words, only if all things go well, comedian/host Nicole Byer plus chocolatier/judge Jacque Torres find some mutual free time in their busy schedules, and there's a clear demand for more will 'The Big Nailed It! Baking Challenge' be renewed. And if all this does line up to happen, as per our best estimates of considering the pre-planning, filming, as well as post-production process, we can expect 'The Big Nailed It! Baking Challenge' season 2 to make its way to our screens sometime in mid-2024.
Read More: Is The Big Nailed It Baking Challenge Scripted or Real?