Pride comes before a fall, and Dr. Hugh Knight has seen it for himself. 'The Heart Guy,' originally known as 'Doctor Doctor,' is an Australian sitcom that follows Dr. Knight, who moves one step forward and two steps back due to his ego and attitude getting in the way of the things he does right. He is a successful heart surgeon who is compelled to move back home to the sleepy town of Whyhope and practice as a General Physician after he loses his license to perform surgery.
Created by Ian Collie, Alan Harris, Claudia Karvan, and Tony McNamara, the series first aired on September 14, 2016, on Nine Network in Australia. Over the years, it has received favorable responses from critics and viewers, especially appreciating the performances. The success of the show must make you wonder if there will be a season 5? Here is everything we know.
The Heart Guy Season 5 Release Date
'The Heart Guy' season 4 landed on December 9, 2019, in its entirety on Acorn TV. Season 4 consists of ten episodes of 45 minutes each. Ahead of its release in the U.S.A., season 4 first premiered internationally on U.K.'s Drama channel on November 16, 2019. Finally, the fourth season aired in the home country, Australia, on February 5, 2020, on Nine Network.
Fans will be relieved to know that the series has been renewed for the fifth season on March 31, 2020, making it the first Australian series to be renewed during the pandemic. Rodger Corser's shared an Instagram post sharing details about the fifth season. Considering that, we can safely say that 'The Heart Guy' season 5 will release sometime in 2021.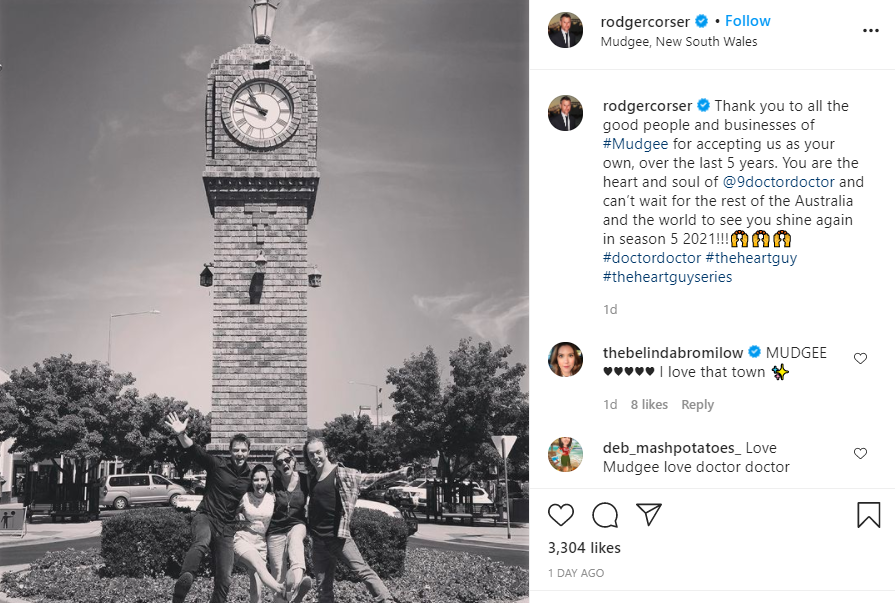 The Heart Guy Season 5 Cast: Who is in it?
The cast is led by Rodger Corser, who plays the high-flying heart surgeon, Dr. Hugh Knight. His former girlfriend is Charlie Knight (Nicole da Silva), who is married to Knight's younger brother Matt (Ryan Johnson). Tina Bursill plays the role of Meryl, the matriarch of the Knight family, whose aim is to be the mayor.
Other central characters in Dr. Knight's life are Penny Cartwright (Hayley McElhinney), Hayley (Chloe Bayliss), Ajax (Matt Castley), Tara (Kate Jenkinson), Jarrod (Dustin Clare), and Dinah (Robyn Nevin). Most of these key cast members will reprise their roles, with maybe a few exceptions. Season 5 will see some fresh faces, including Zoe Ventoura, Lincoln Younes, Darren McMullen, John Waters, and Chantelle Jamieson.
The Heart Guy Season 5 Plot: What can it be About?
Dr. Hugh Knight's life seems to be as chaotic in season 4 as when we first meet him in season 1. Tara acts as a reinforcing factor of Hugh's old habits. Charlie and Matt break up and move on to newer relationships. Hugh and Penny, who are obviously still in love, can't make it work. In fact, Penny decides to marry Jarrod. Hugh is a single parent to Eliza, which disrupts his plans to move back to Sydney. With this, it is clear that there are enough issues that need to be worked out in the fifth season.
Penny's relationship with Jarrod is anyway on thin ice, considering lingering feelings between Hugh and her. Another love triangle emerges between Matt, April, and Charlie. With Charlie reaching out to Matt once again, will she make her way back into the family? With a year-old daughter, a complicated relationship with Penny, and Tara in his life, whether Hugh will be able to be the parent he needs to be to Eliza is something that will unfold in season 5.
Read More: Best Medical Shows on Netflix