There is no denying that we're currently in the middle of what seems to be a modern horror renaissance. Not only have films in the genre managed to conquer the box-office in the past decade, they have also received wide critical acclaim (a rarity for the genre). It is almost like we've entered a new golden age of horror with experimental, relevant and socially conscious content. Leigh Whannell's 2020 adaptation of H.G. Wells' classic, 'The Invisible Man' is a fine addition to this welcome change.
'The Invisible Man' centers around Cecilia Kass, who is trapped in an abusive relationship with Adrian Griffin, a successful scientist. After she escapes and hides from her perpetrator, Griffin stages his own suicide, leaving behind his fortune to her. He then uses a tech-suit to turn invisible, and stalk and terrorize Cecilia until she starts to lose grip on reality. When no one, including the police, believes her, she decides to take matters in her own hands, and avenge herself.
The film is loosely based on the novel by Wells, and redefines the "Invisible Man" as someone truly horrifying and real – an elusive abuser terrorizing his victim. It offers a modern and relevant twist to the tale by actively choosing to focus on the victim, instead of portraying Griffin as an anti-hero.
'The Invisible Man' can easily be considered the best horror feature of the year so far. Horror as a genre is largely driven by sequels and franchises that rely on how well the films perform. Given the early positive response received by Whannell's modern horror adaptation, could there be more in store for us? The ending certainly seems to suggest so. Here's everything we know about 'The Invisible Man' sequel.
Will There be a 'The Invisible Man' Sequel?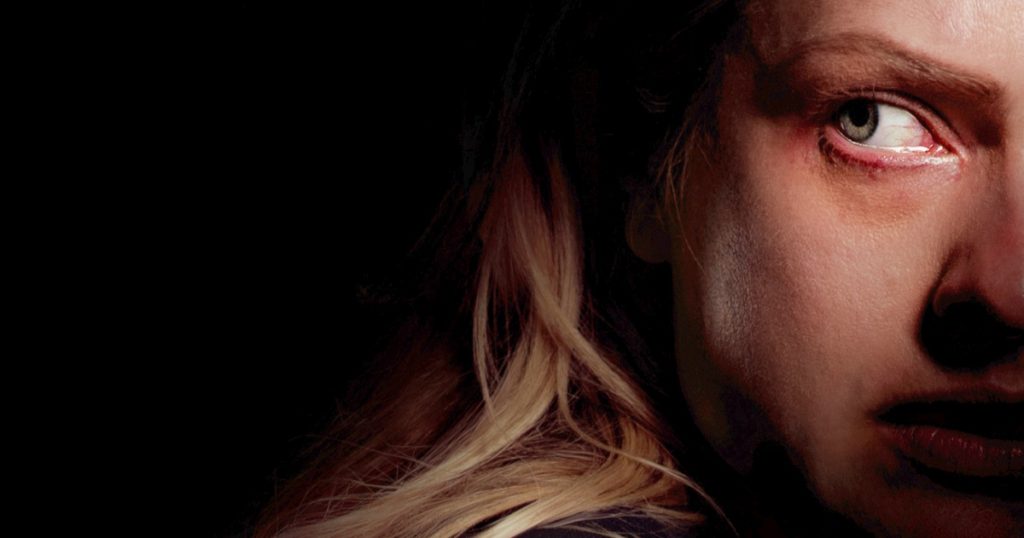 It is certainly too soon to confirm whether or not there will be a sequel to 'The Invisible Man'. But there seems to be a solid possibility that we might get one. The film has received a warm welcome from critics who have given it largely positive reviews. The film also boasts of a powerful performance by Elisabeth Moss (The Handmaid's Tale) who plays Cecilia. Apart from Moss, the film stars Oliver Jackson-Cohen as Adrien Griffin, Aldis Hodge as James, Storm Reid as Sydney, Harriet Dyer as Alice and Michael Dorman as Tom Griffin.
The film definitely leaves room for a sequel, which in all probability would focus on Cecilia. It ends with a final twist revealing Cecilia kills Adrian, but stages it as suicide. She makes use of the other tech-suit that makes her invisible, and records Adrian slitting his own throat. The final moments have her leaving with the suit, which pretty much sets the film up for a sequel centering around Cecilia as the "Invisible Woman". Whether or not the studio takes this route or chooses another is something we will only find out with time.
This becomes interesting and rather conflicting keeping in mind that Universal is also developing another spin-off titled, 'The Invisible Woman'. In November 2019, it was revealed that the film will be directed and produced by Elizabeth Banks, who is also supposed to star in it. Of course,the project has not yet not materialized, but it does seem probable. If it does work out, it would be independent of Whannell's adaptation.
It is also important to note Whannell's adaptation is a Universal and Blumhouse collaboration, but not part of the Dark Universe that Universal was initially meaning to build. Instead, after the failure of 'The Mummy' reboot, the studio decided to focus on individual stories for their classic monsters. This decision certainly proved to be a success with 'The Invisible Man'. In fact, Forbes recently labelled it Universal's best monster film in the past 20 years.
Jason Blum has also expressed his interest in continuing with the world that Whannell created through his unique adaptation. In a recent interview, Blum revealed, "I can think of many different sequels we could do to this", but only if it connects with the audience.
Whether or not we actually get 'The Invisible Man' sequel, then, solely depends on how the public responds to it. It would certainly need to have a good box-office collection to be greenlit by the studios. But given its low-budget of just $7 million, and positive critical reviews, this seems like an easy feat for Whannell's film. This means we can certainly for hope for 'The Invisible Man 2' to release sometime in 2023 or later.
Read More: Best Horror Movies on Netflix