Horror has a long and rich history of being used for social commentary. This makes sense considering that fear is both universal and subjective, tinted by individual and community experiences. Its relevance can be seen more than ever in the current period of horror that has been labelled as the new golden era for the genre. Horror practitioners are actively choosing to focus on making socially conscious content by exploring real-life fears and traumas through innovative metaphors and allegories.
Leigh Whannell's sci-fi horror, 'The Invisible Man', is the latest addition to this welcome change. The film is a collaboration between Blumhouse and Universal, and offers a contemporary and relevant take on Universal's classic monster. It centers around Cecilia, a victim being terrorized by her invisible abuser and former partner as she tries to escape the toxic relationship.
Whannell creates something deeply stressful and suffocating by focusing on a monster that is human instead of supernatural. The film explores what it means to be a victim of domestic abuse. But it does this through sci-fi elements, making it both relatable and nightmarish in its portrayal. In case you're wondering if 'The Invisible Man' has real-life influences and inspirations, you're at the right place. Here's everything we know.
Is 'The Invisible Man' Based on a True Story?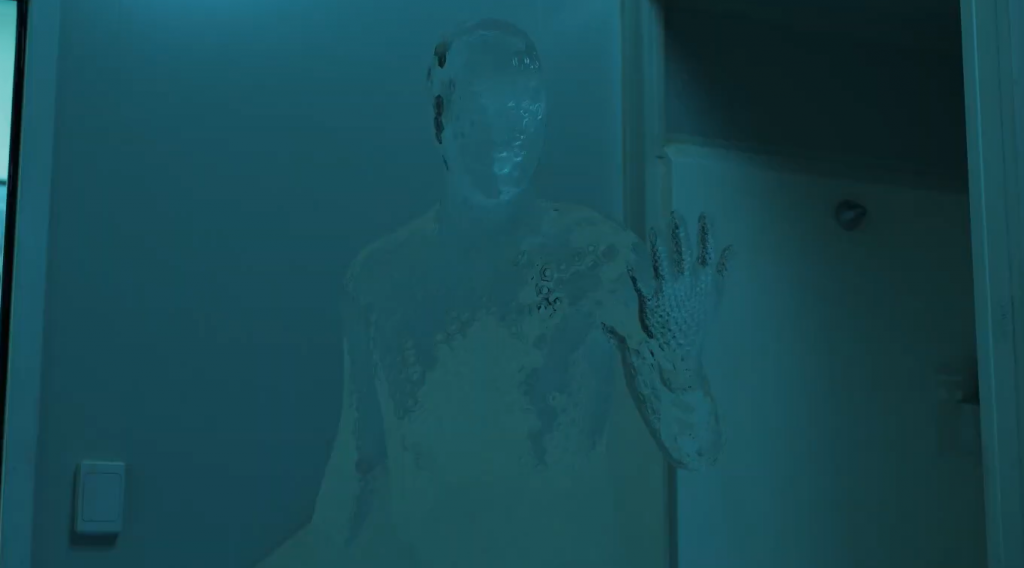 No, 'The Invisible Man' is not based on a true story. Instead, it is a modern adaptation of H.G. Wells' 1897 classic of the same name. The original novel centers around Griffin, a gifted scientist who works in the field of optics, finds a way to turn invisible, but cannot reverse the process. He is portrayed to be a psychotic scientist known for his brutality, similar to Whannell's adaptation.
Wells' novel is a favourite for filmmakers and has seen countless adaptations. The most famous of these is, of course, Universal's 1933 'The Invisible Man'. The film was also the classic monster's first screen adaptation. However, it portrayed Griffin as an anti-hero on his path to destruction than the human monster he was in the original work.
Whannell's contemporary adaptation of 'The Invisible Man' offers something truly horrifying and redefines the monster that Griffin is. It gives us a sociopathic abusive husband with Adrian Griffin, who reeks of white male privilege, and terrorizes his partner after staging his death. In many ways then, Whannell's Griffin is the most relevant monster of our time.
Domestic Abuse
The original work does not have a character named Cecilia, and neither does it center around domestic abuse. Whannell's 'The Invisible Man' then serves as a loose but fitting adaptation of Wells' work. It makes use of the myth of the invisible man, but chooses to focus on his victim instead. By doing so, it explores relevant themes like gaslighting, toxic masculinity and domestic abuse. This is precisely why it was essential to have a woman at the center of the film, unlike most of the previous adaptations.
It also serves as an important allegory in the post #MeToo era as it focuses on a woman not being believed for the abuse she is facing, even when she tries to get help. Interestingly, the film premiered just 3 days after Harvey Weinstein was found guilty of sexual assault. This goes on to prove the relevance of the film in today's day and age, and the battle we're still fighting, even though Weinstein's conviction is a small victory.
Domestic abuse specifically is a whole lot intimate and psychologically devastating as the abuser is none other than your partner. Someone who knows you and your vulnerabilities. Someone you cannot escape. The film also looks at the real anxieties and mental turmoil experienced by the victims of abuse, only to turn it into a physical nightmare through the sci-fi element of invisibility. For research and authenticity, Whannell visited domestic violence shelters and spoke to several victims and counsellors. He also sat down with Elisabeth Moss (who plays Cecilia) as she shared her own experiences with toxic relationships, offering a needed female perspective.
Hitchcockian Influence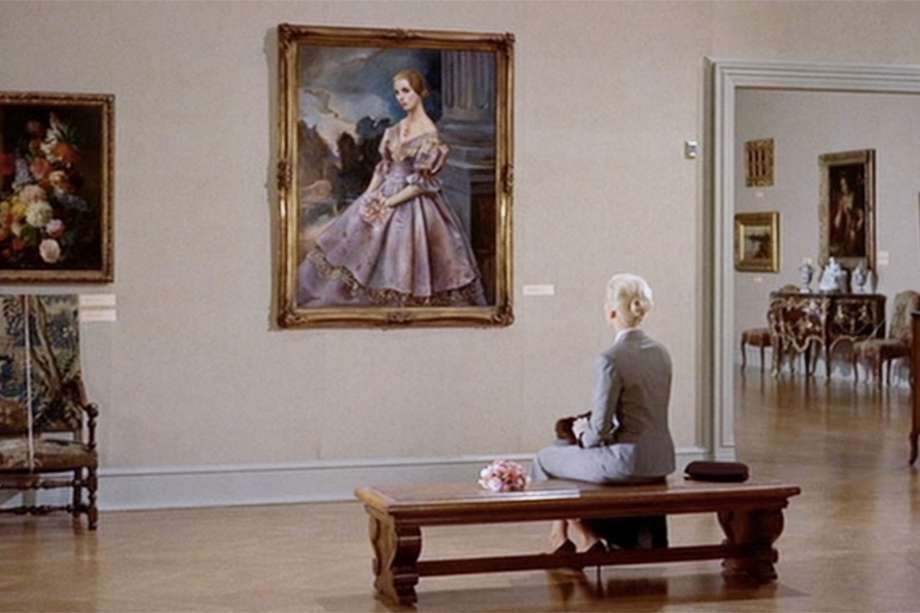 There seems to be a clear Hitchcockian influence in Whannell's 'The Invisible Man'. The claustrophobic, suspenseful horror especially with its references, techniques and score, borrows from Alfred Hitchcock's 'Vertigo'. It also makes use of voyeurism in parts by placing us in Griffin's point of view. This technique is also known to be used by Hitchcock. Similarly, the film's jarring, unsettling score by Benjamin Wallfisch is said to be inspired by Bernard Herrmann, who collaborated with Hitchcock for 'Psycho' and 'Vertigo'.
In many ways, Cecilia also becomes similar to the blonde Hitchcockian heroine. There is even a particular scene that features the back of Cecelia's blonde hair in a bun which would instantly remind one of Madeleine Elster. In an interview with Variety, Whannell admitted:
"I watched a lot of Hitchcock…I love 'Vertigo's' sense of madness. It kind of has this dream logic. I watched 'Psycho.' I watched 'Rear Window.' And it was such an education going back there, because a lot of the stuff he did back then, it's still so effective."
Read More: The Ring Ending, Explained