'The Kissing Booth' is a romantic comedy in its truest essence. And just like most of the movies of this genre, it disregarded the critics' feelings and went straight for the heart. Based on the book of Beth Reekles, 'The Kissing Booth' came out on Netflix last year. The story revolves around two teenage best friends Elle Evans and Lee Flynn, and Lee's older brother Noah. Elle and Lee are best friends right from their birth, quite literally. They have strong rules in their friendship but teenage hormones threaten to put emotions before clauses.
'The Kissing Booth' featured a vibrant and young cast. Joey King, Joel Courtney, and Jacob Elordi starred as the young peeps conflicted with changing sparks. The movie received a fair share of negative responses from the critics but the audience was more kinder to it. It currently has a 17% rotten score on Rotten Tomatoes. 'The Kissing Booth' was termed as a shallow attempt at good old high school romance and a step back as a misogynistic movie.
But these things don't matter to Netflix as it was one of the most viewed movies of 2018 for the streaming behemoth. Apart from 'To All The Boys I've Loved Before' which was a grand winner for both the audience and critics, 'The Kissing Booth' charmed the masses only. It was also the most re-watched movie in 2018 on Netflix. Its incredible viewership record prompted Netflix to announce the sequel to the movie in early 2019.
'The Kissing Booth 2' will also be based on a Beth Reekles book. For the sequel, the movie will follow the book, 'The Kissing Booth 2: Going the Distance'.
Since sequel is definitely happening and it will come out very soon, let's talk about everything we know so far about 'The Kissing Booth 2'. But for that, we need to rehash our knowledge of the first movie. The sequel directly follows the events of 'The Kissing Booth' so let's look at what happened in 'The Kissing Booth'.
The Kissing Booth Recap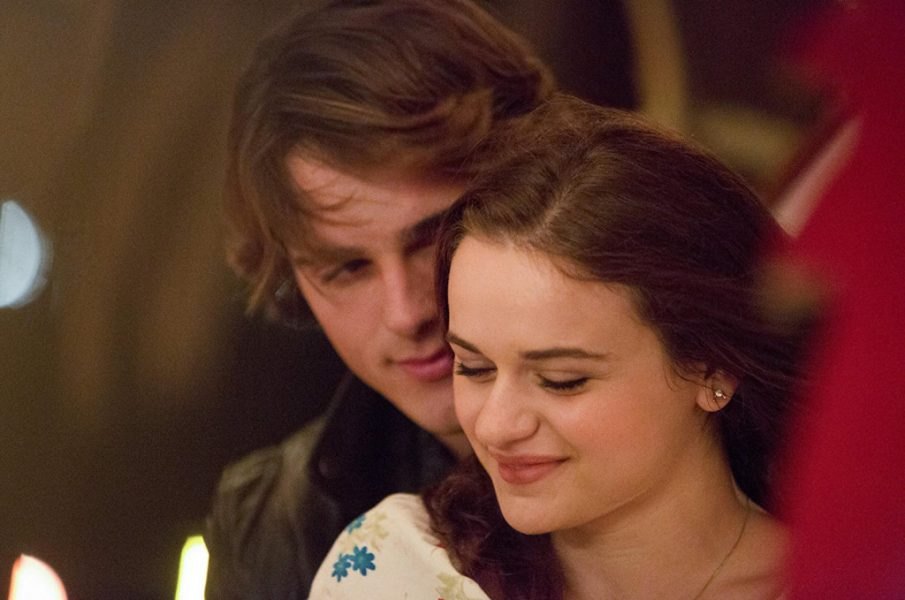 Elle Evans and Lee Flynn are born at the same time at the same hospital. From there on, they are best friends all their lives. The besties have their own set of rules in their friendship that includes rule # 9: Dating each other's relatives is a no go zone. But what is a romantic comedy without drama? We are just gonna let you know that Lee's elder brother Noah is super hot.
Now, Elle has to go to school one day wearing a skirt shorter than she would have liked and she is inappropriately touched by Tuppen. A fight ensues and just when Lee is about to hit him, Noah gets involved and steps up for his brother and his brother's best friend. Tuppen actually has feelings for Elle and they decide to go for a date. Elle is stood up by him who later reveals that Noah has threatened all the boys in the school against dating Elle. Elle and Lee set up a Kissing Booth in the school for a fundraiser. Popular OMG girls are told that the secret boy will be Noah but the boy turns out to be someone else. The girls decided to take revenge on Elle by making her kiss the boy but Noah appears in the last moment and the two share a kiss in the booth.
After the event, Noah and Elle set out for home but they are forced to take shelter in a park owing to a sudden downpour. Noah tells that he has actual feelings for Elle and she is not just another fling. Later they drive to the Hollywood sign and confess their feelings to each other as they kiss and have sex. They continue to date in secret fearing this will hurt Lee. Elle accidentally learns about Noah's acceptance at Harvard University but the two decide to keep it a secret.
Lee misinterprets Noah's tending to Elle's injury and the two brothers fight. Elle still keeps their relationship a secret to Lee. But later when they decide to tell Lee in an intimate moment, he walks in on them. This leads to another huge fight and Elle cries. She thinks her relationship is the root of everyone's unhappiness. At the prom, Elle rejects Noah's proposal.
But later at the birthday party of Elle and Lee, Elle gives an ultimatum about the whole mess. Lee finally agrees to accept Elle's relationship with his brother and decides to help her in getting back Noah. Noah is supposed to have left for Harvard. In the car, Elle tells Lee that she still loves Noah and Lee turns out to be Noah in costume.
The two lovebirds spend a few days with each other before Noah leaves for Harvard which is thousands of miles away. The lovers aren't sure what this step will mean to their relationship but they are optimistic.
'The Kissing Booth' is a nice little date movie. It is not ambitious nor it pretends to be. If the stars align, you can even enjoy it snuggling up with your lover under a warm blanket, or if you just want to go for a feel trip. And the sequel intends to extend that same feeling.
The Kissing Booth 2 Plot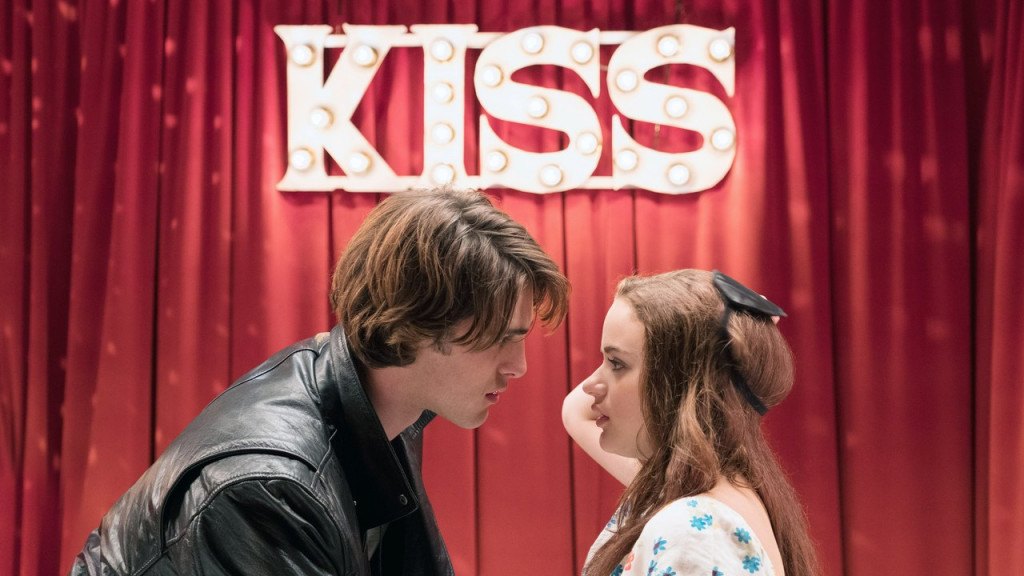 The long journey Elle and Noah is going to be full of a bumpy ride in the sequel. The first movie finished with Noah setting up for Harvard leaving Elle back in their hometown. The two recently in-loves try hard to keep the flame alive and stay connected with each other. But things are gonna get complicated in major ways. Firstly, Noah at Harvard is going to be on everyone's radar. Noah will have a lot of distractions out there and he may have a college 'friend' in there. Basically, it will be hard for him to stay grounded with Elle only through video calls and chats from now on.
On the other hand, Elle will have her dilemmas as well. If we follow Reekles' book, then there will be a new boy in town, Levi. Levi is a nice boy, he's funny and cute too. On top of that, he definitely has feelings for Elle. We don't want to be too particular about the name but there will be someone in Elle's school whom she just can't get out of her head. Elle's best friend Lee will come into the picture big time as well.
So what will the two do? How will they juggle their relationships, their dreams, colleges, schools and how will they stay faithful to each other in this long-distance thing?
The Kissing Booth 2 Cast
The sequel to 'The Kissing Booth' was announced appropriately on Valentine's day. The major leads are definitely coming back for it. That means Joey King as Elle and Joel Courtney as Lee Flynn are coming back. Jacob Elordi's absence during the announcement raised some eyebrows but it was recently confirmed by Elordi himself that he's returning too. On top of that, the famous OMG girls should also be there. So include Jessica Sutton, Bianca Bosch, and Zandile Madliwa. Molly Ringwald, as the mother of the Lynn brothers, should also be back. Maisie Richardson-Sellers ('Legends Of Tomorrow) is also rumored to feature in the movie.
The Kissing Booth 2 Release Date
'The Kissing Booth 2' does not have an official release date as of yet. The sequel book will release in January 2020. So we expect the movie to come out shortly after that. In fact, considering everything we know, it is very likely that 'The Kissing Booth 2' will release on Netflix sometime in summer or fall of 2020.
Read More: Movies Like The Kissing Booth