'The Mindy Project' is a romantic comedy sitcom created by Mindy Kaling. It premiered on Fox in 2012. After the network cancelled the series after the third season, it was given another chance by Hulu. The streaming service bought its rights and allowed it to run the story for three more seasons. Kaling serves as the executive producer of the show along Howard Klein, Jack Burditt, Matt Warburton, Charlie Grandy, Michael Spiller, Tracy Wigfield and Tucker Cawley.
The series is about Mindy Lahiri, an obstetrician/gynecologist living in New York City, who struggles to create a balance between her professional and personal life. Mindy has her small practice which she shares with a few other doctors, who don't make life any more comfortable for her. During one of the earliest pitches for the show, Mindy said, "I fell in love with the format where the main character was very flawed. It was something you had seen countless times on sitcoms with men, but you hadn't seen with women. And I was so excited to play that part in a bigger capacity than I had".
The Mindy Project Cast: Who is in it?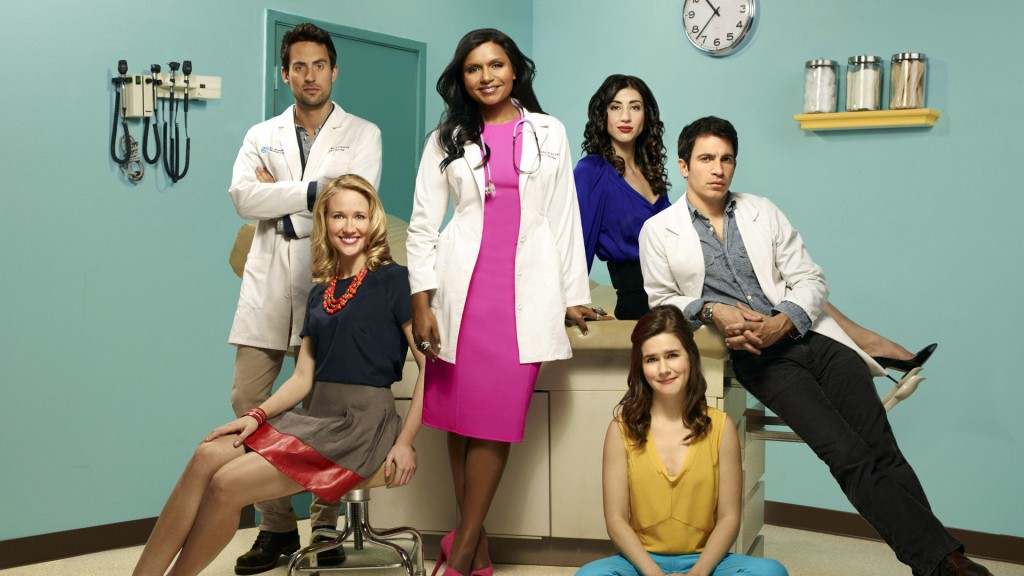 'The Mindy Project' revolves around the clumsy, skillful and flawed protagonist, Mindy Lahiri. She is played by Emmy nominated actress, Mindy Kaling. One of the better known roles of Kaling is Kelly Kapur in the popular office comedy, 'The Office'. She has voiced characters in 'Despicable Me', 'Wreck It Ralph' and 'Inside Out'. She has also been a part of 'Ocean's 8', 'A Wrinkle in Time' and 'The Night Before'.
Another primary role in the show is of Morgan Tookers, a nurse at Mindy's practice, played by Ike Barinhotlz. He is known for his roles in 'Friends from College', 'The Awesomes', 'Eastbound and Down' and 'MADtv'. He has also worked in movies like 'Meet the Spartans', 'Disaster Movie', 'Suicide Squad' and 'Blockers'. He is set to star alongside Emma Roberts and Justin Hartley in Blumhouse Productions' upcoming horror movie, 'The Hunt'.
Jeremy Reed, played by Ed Weeks, too shares the practice with Mindy. Quite the ladies' man, he is said to be the walking definition of bad news. He has played the role of Colin in Fox's comedy, 'LA to Vegas'. He played various characters in 'Dirty Sexy Funny' and also served as the writer. His other acting credits include 'House of Lies', 'Royal Pains', 'The IT Crowd' and 'Dick and Dom's Funny Business'. Chris Messina plays the role of Mindy's on and off love interest, Danny Castellano. Some of Messina's best known roles include 'Julie and Julia', 'Argo', 'Damages', 'The Newsroom' and 'Vicky Cristina Barcelona'. He stars alongside Amy Adams in HBO's adaptation of Gillian Flynn's psychological murder mystery, 'Sharp Objects'. For his role in 'The Mindy Project', he has received two nominations for Critics' Choice Television Award.
Read More in TV Preview: Boy Band | Ask the Storybots
The Mindy Project Plot: What is it about?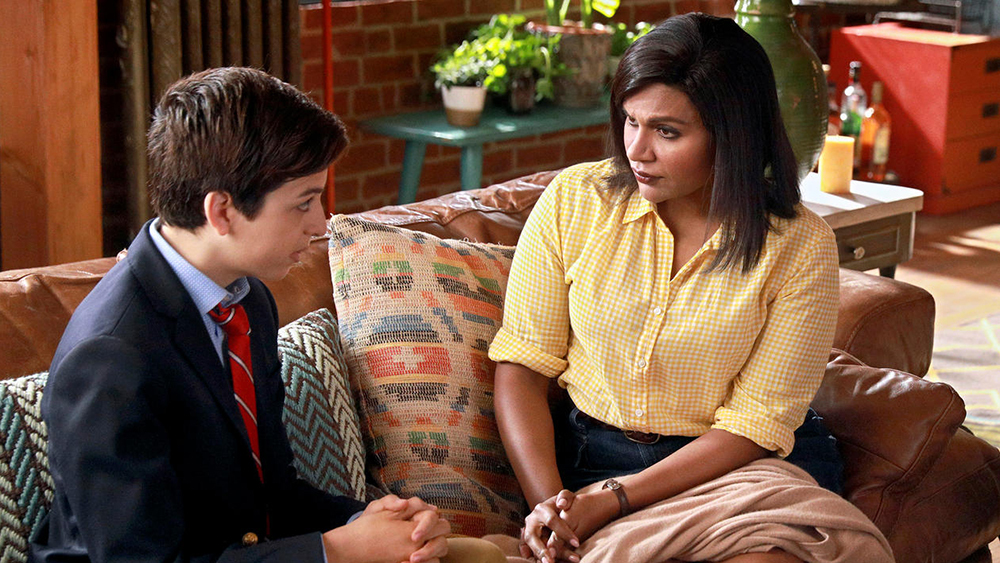 Mindy Lahiri is an obstetrician/gynecologist practising in New York City. She is great at work, but her love life is always in shambles. This show follows her attempts at making the dream of a perfect romance come true while dealing with the not so perfect people around her. One of the central plot devices of the show is the typical 'on again, off again' relationship between Mindy and her best friend/love interest, Danny Castellano, which keeps viewers wondering till the end what their fate will be. The season finale clears all those doubts. Messina had switched from regular to a recurring cast member after Mindy and Danny's relationship hit a rough patch that no one thought they would recover from. However, 'The Mindy Project' is nothing if not the place for hopeless romantics. In an epiphanic moment, Mindy realises her feelings for Danny, and with a couple more twists and turns they find their way back together.
Read More in TV Preview: Baked | Iron Resurrection
The Mindy Project Season 7 Release Date: Will it happen?
'The Mindy Project' season 6 premiered on September 12, 2017. The show has been at the end of universal praise since the very beginning. Kaling's construction of a flawed but relatable female protagonist was applauded and her portrayal made it clear that no one could pull it off the way she does. Despite a few ups and downs in the consistency of plotting and execution, the show managed to hold its ground for five seasons and gathered a dedicated fan base. It has been nominated for Primetime Emmy Awards, Critics Choice Awards, Teen Choice Awards and Writers Guild of America Awards. The decision of making the sixth season being the final one was made keeping in mind how much they could add to the character arcs and where everyone's story was going. Instead of mindlessly stretching the show, the creators decided to neatly wrap it up. However, this doesn't mean that we might never return to Mindy's world.
With reunions and revivals of popular shows being a common thing now, in talking to THR, Mindy Kaling shared her thoughts on what future could bring for the series. "It gives you a nice feeling as a show creator that goodbyes are never truly goodbyes. I will say I love the cast so much and feel so personally close to them […] But it would be nice in a while to come back in some way, shape or form 10 years down the line, 20 years down the line, because my friendships are so strong with the cast and with the writers that I don't think they're going away, which is nice."
So, yes, there's a very reasonable chance of the show coming back in future. Whenever that happens, rest be assured we will let you know about The Mindy Project season 7 release date.
The Mindy Project Trailer
'The Mindy Project' is a romantic sitcom, but it is also a sharp commentary on various social issues. You can enjoy all its season on Hulu and take a trip down that memory lane. Here is the trailer of the sixth season.
Read More: Best Rom Coms on Netflix