While the action genre is largely dominated by men, every now and then we get a film that changes the rules of the game. The past years have witnessed a more consistent shift with creation of more female-led content, slowly redefining what it means to be an action hero. This year's 'The Rhythm Section' is a significant addition to this shift. The film is a female-led espionage that follows the story of Stephanie Patrick as she embarks on a journey that turns her life around, forever.
Stephanie is not your martini drinking spy, and she is certainly no female James Bond. She is a victim of a devastating tragedy who embarks on a vengeful journey to bring justice to the ones she loved. But, of course, at a cost. Stephanie is an ordinary powerless woman who then turns her life around to become a lethal killer. This juxtaposition not only adds a layer of realism to the storyline, but also makes it feel more raw. She may lack the skills, but she definitely has the purpose. It is this everywoman story of reclaiming the self that sets 'The Rhythm Section' apart from the others.
Having said that, the film still drips with cliches and forms a formulaic action thriller that ends up feeling increasingly bland despite a promising start. This explains the negative to mixed reviews the film has received from the critics on its opening day. But given that the film is an adaptation of a novel which is the first of the four parts in the Stephanie Patrick series, what does this mean for the future of a potential franchise? Will there be a sequel? Here's everything we know.
The Rhythm Section 2 Plot: What Can It Be About?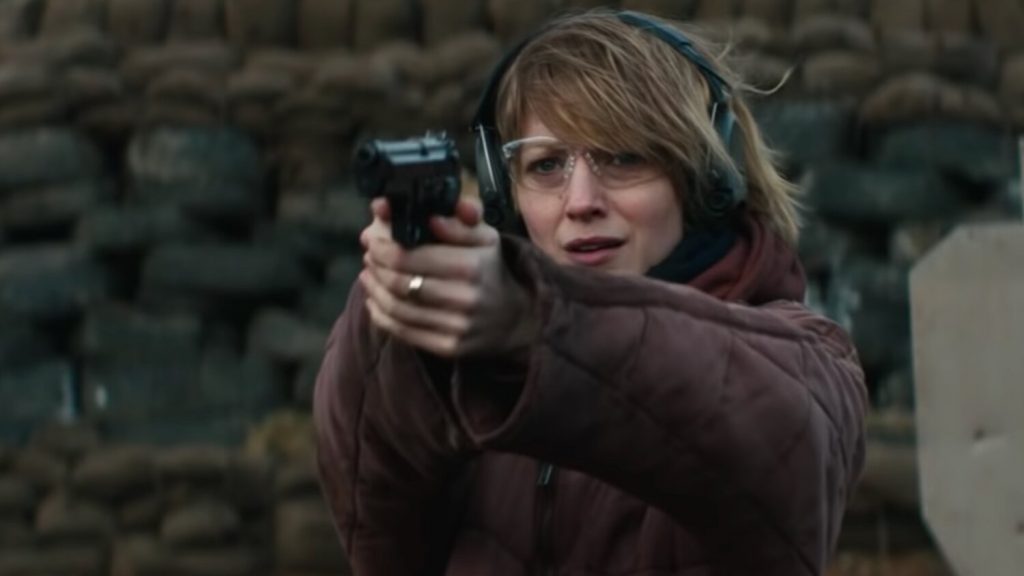 'The Rhythm Section' introduces us to Stephanie Patrick as she continues to live the tragedy after her entire family dies in a plane crash. She falls down deep into the path of self-destruction, until she realizes that the crash was no accident. With newfound purpose she decides to ruin everyone responsible. Soon, she gets trained and recruited by a secret intelligence service. They promise to help her execute her plans at the cost of her loyalty, turning into a contract assassin. But of course, no one is who they seem, and Stephanie soon realizes there is more to things than what meets the eyes.
The film ends up becoming a gritty origin story for Stephanie Patrick as she embarks on her journey as a lethal killer, hungry for revenge. But in the process she begins to lose who she is, or was, and has the film explore complex themes relating to identity and trauma. When 'The Rhythm Section' was created, Mark Burnell, who wrote novels and the script, expressed his interest in turning the film into a full-fledged franchise. If the studio decides to pick this up (depending on how well the film does), we might actually be looking at a film series. For the potential sequel of the film, the story is most likely to be an adaptation of Burnell's second novel in the Stephanie Patrick series, titled, Chameleon.
The story follows Stephanie Patrick eighteen months after she disappears. In an attempt to escape her life of violence, she lives a new life under a new name. But the past catches up with her, and the only way out is to kill again. This time, the Russians are involved, and she finds herself drawn towards a mysterious stranger, who is a chameleon just like her.
The Rhythm Section 2 Cast & Crew: Who Can Be Behind It?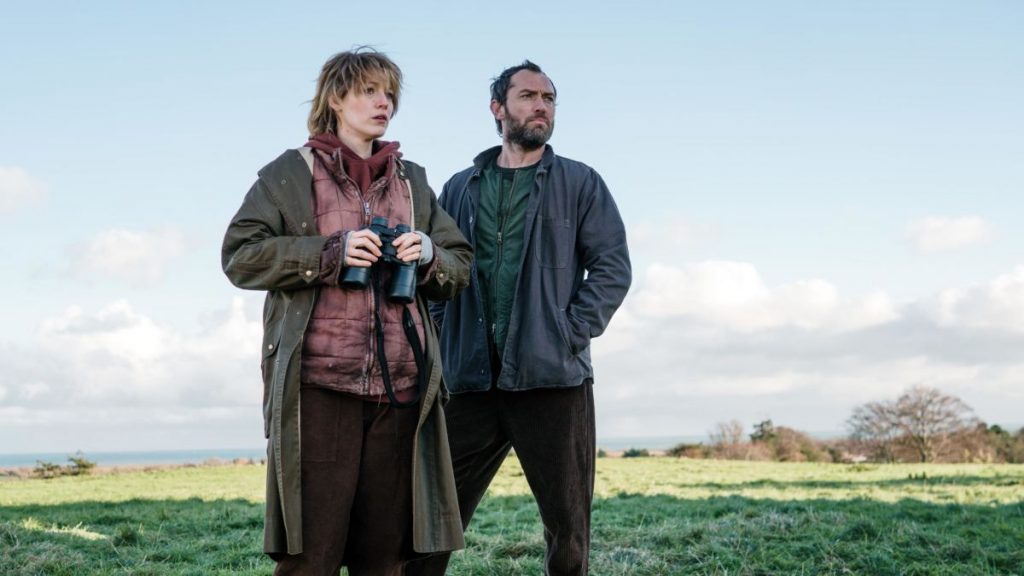 'The Rhythm Section' is almost entirely Blake Lively's show to run and she definitely gives her all. The film features Lively as Stephanie Patrick, along with Jude Law as Iain Boyd, and Sterling K. Brown as Marc Serr.
It is an absolute delight to watch Lively as a vengeful assassin, given how different the role is for her, and how she delivers. Her performance manages to elevate the otherwise underwhelming action feature. If at all there is a sequel to 'The Rhythm Section' is will certainly have Lively reprise her original role.
The film is directed cinematographer turned director, Reed Morano. It is not everyday that you get female-led action features directed by a female director which. And this in itself is a feat. Morano also certainly has tricks up her sleeve that she shows off smoothly in 'The Rhythm Section'. But it does feel overstretched at times. The film is produced by Eon Productions, the same studio that gave us the James Bond movies. Whether or not Eon invests in a sequel would depend on how well the film does.
The Rhythm Section 2 Release Date: When Will It Premiere?
It is obviously too soon to say if 'The Rhythm Section' will get a sequel. But given its performance on the opening day, the chances do seem bleak. However, some critics did enjoy the film. So, there is a possibility that it just needs to find itself the right audience. If that happens, we might see 'The Rhythm Section' turn into a franchise, given the scope of its source material. But for now, that feels like a distant dream. If at all we somehow get 'The Rhythm Section' 2, it can only release sometime in 2024 or later.
Read More: Where Was 'The Rhythm Section' Filmed