Life is not a sitcom. The humour in real-life comes from mundane situations, out of people who crack bad jokes and do ridiculous things. The television industry has understood this and created shows which focus on the places where you'd least expect something exciting to happen. 'This Country' is one such thing. This British comedy is set in rural England and follows the lives of two cousins trying to make it through in a place where nothing exciting ever happens.
The show is created by Daisy May Cooper and Charlie Cooper, real-life siblings who star in the show as cousins. They are not the only Coopers to appear in the show, though. Their father, mother and uncle have their own parts to play. The series is directed by Tom George; Stephen McCrum serves as executive producer, while Simon Mayhew-Archer serves as the producer.
This Country Cast: Who's in It?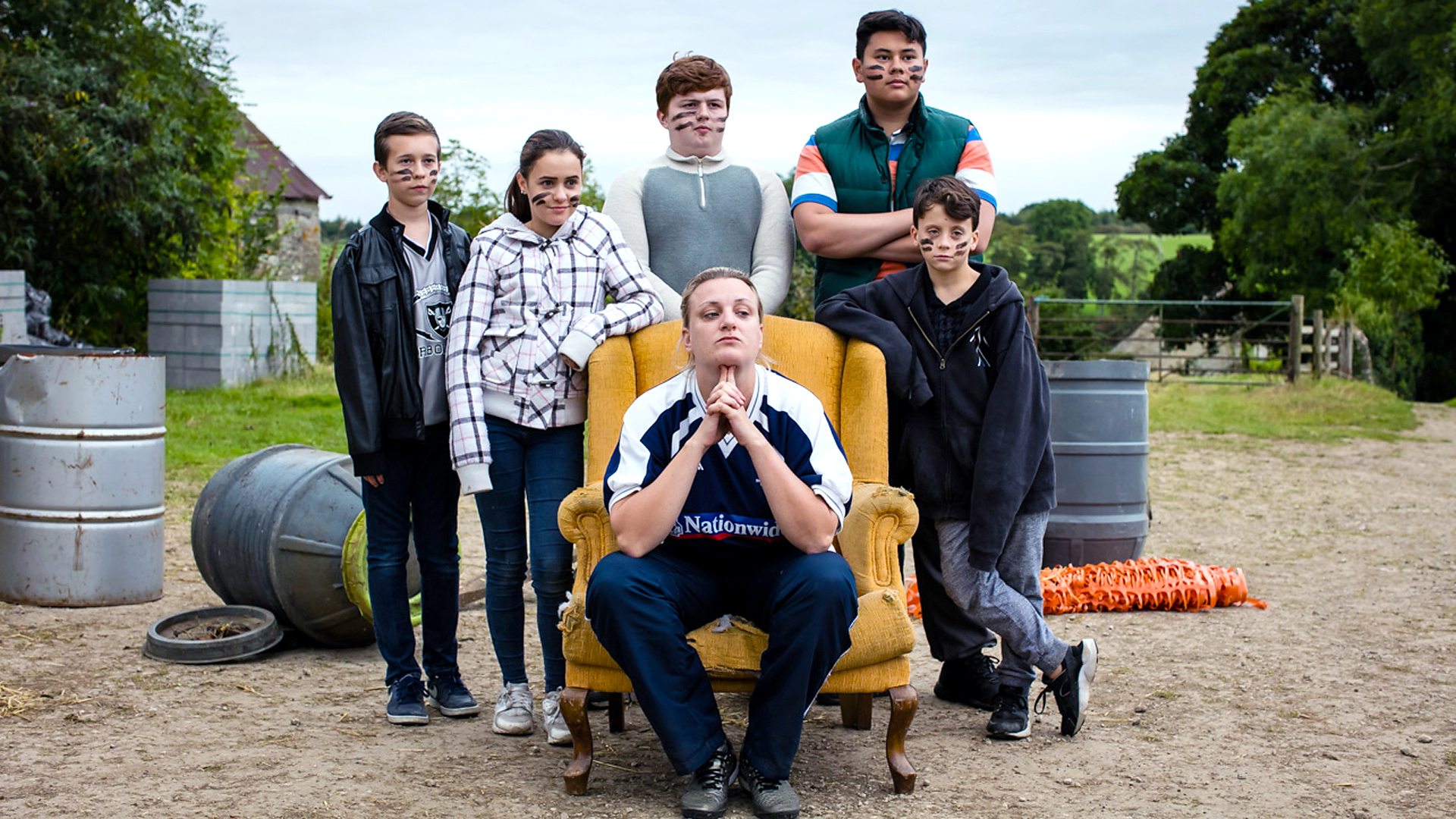 Daisy May Cooper plays the role of Kerry Mucklowe. BAFTA winner Cooper has previously worked on shows like 'Doc Martin' and 'The Wrong Mans'. A TV movie by the name of 'Kerry' had been shot, but it never aired. Never mind though, she turned it into a show for BBC and now we have 'This Country'. She is also set to star in 'The Personal History of David Copperfield' alongside Tilda Swinton, Hugh Laurie and Gwendoline Christie.
Charlie Cooper plays the role of Kerry's cousin, Lee "Kurtan" Mucklowe. Winning praise alongside his sister for the work in 'This Country', he has appeared in TV shows like 'Chicken Shop Date', 'Live from the BBC' and 'Romesh: Talking to Comedians'. He is set to star in 'A Confession', alongside Martin Freeman, Jessica D'Arcy, Florence Howard and Lolly Jones.
Kerry's estranged father is played by Daisy and Charlie's real father, Paul Cooper. He hasn't worked much and apart from this show, his only acting credit includes 'The Perfect Burger', for which he also worked as assistant editor. Trevor Cooper plays the role of Len Clifton. He is Paul Cooper's brother and Daisy and Charlie's uncle. He has appeared in a number of films and TV shows which include titles like 'The Windsors', 'Postcards from London', 'Casualty', 'Wolfblood', 'A Quiet Passion', 'Ballot Monkeys', 'Doctor Who', 'Vikings', 'Midsomer Murders' and 'The Incredibly Poor Decisions of Todd Margaret'.
Paul Chahidi plays the role of Reverend Francis Seaton. Olivier and Tony Award-nominated Chahidi is best known for his work in theatre. He has also appeared in a number of films and TV shows such as 'The Death of Stalin', 'Christopher Robin', 'Chad: An American Boy', 'And Then There Were None', 'Casualty', 'The Hour', 'Ladies of Letter' and 'Oliver Twist'. He is also set to appear in Amazon Prime's 'Good Omens' alongside David Tennant and Michael Sheen.
Ashley McGuire appears in the role of Mandy Harris. Her other acting credits include films and TV shows like 'EastEnders', 'Wanderlust', 'Man Down', 'Decline and Fall', 'Dead Boss', 'Coronation Street' and 'Murphy's Law'. Eliza Hunt plays the role of June Winwood. She has previously worked in films and TV shows like 'Unforgotten', 'Cardinal Burns', 'Urban Gothic', 'The Bill', 'Grange Hill', 'The Labours of Erica', 'Moving' and 'Something in Disguise'.
Additional cast includes actors like David Nightingale, Michael Sleggs, Celeste Dring ('The Windsors', 'Wanderlust'), Liam Steward-George , Matthew Rees, Badger Skelton ('The Secret Agent', 'Doctor Who'), Preston Nyman ('Catch-22', 'Ben and Holly's Little Kingdom'), Alfie Simmons ('Fantastic Beasts: The Crimes of Grindelwald', 'The Woman in Black 2: The Angel of Death'), Laura Checkley ('Wanderlust', 'Detectorists', 'Bridget Jones' Baby'), Gerran Howell ('Catch-22', 'Emerald City', 'The Sparticle Mystery', 'Young Dracula', ), with Daisy May Cooper voicing Kerry's mother, who never appears on screen.
This Country Plot: What's It About?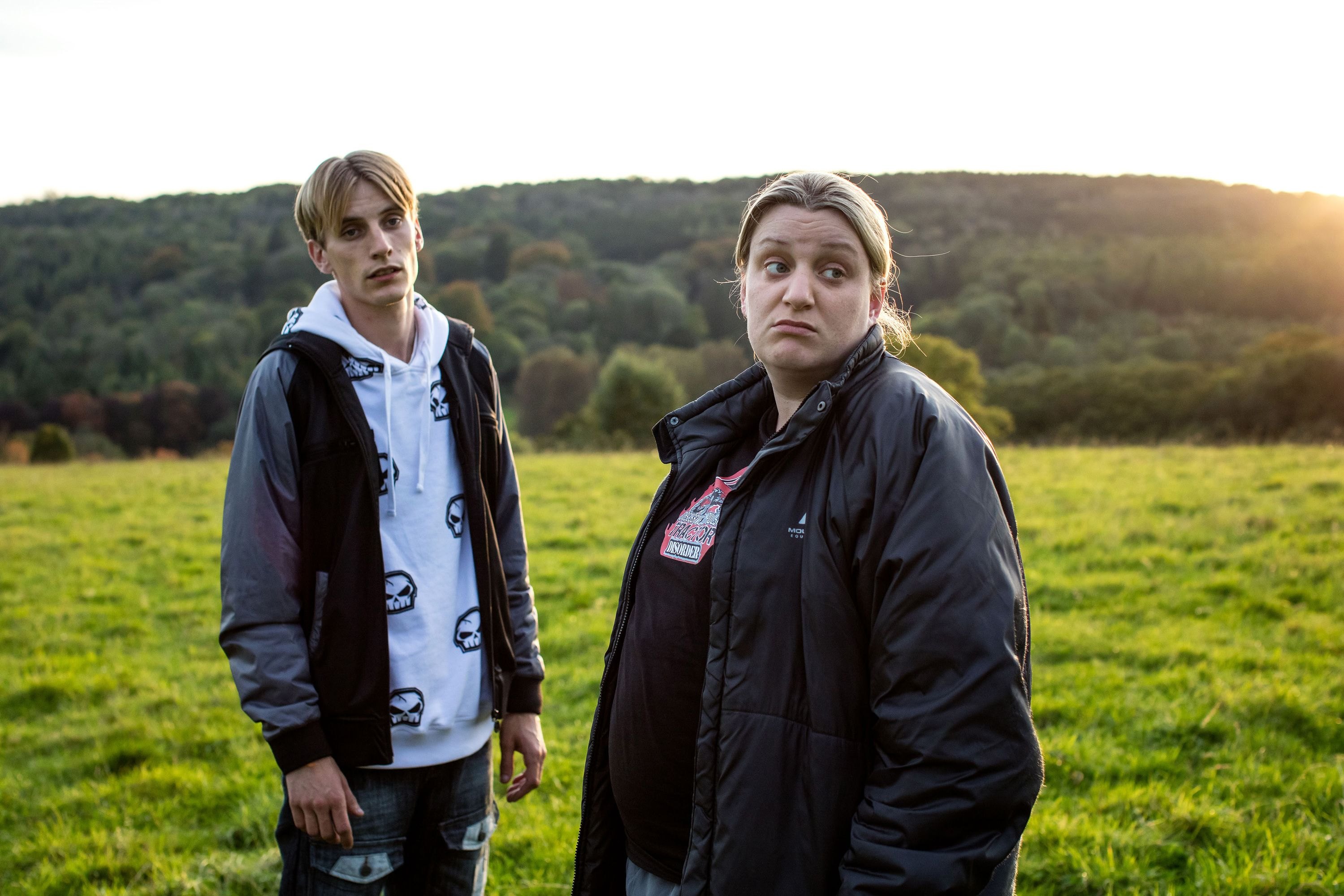 Ever wonder why most TV shows set their premise in a city rather than a village? That's because there is more drama in cities, more scenarios to explore, more options to work with. In a village, there isn't much to go forward with. Where would people party and get drunk? Where would teenagers struggle with their pre-adulthood crisis? What dangerous adventure could you possibly have in a place as mundane as a village? 'This Country' doesn't want to answer any of that. In fact, it doesn't indulge itself by highlighting the difference between the city and the country life at all. There is too much going for it to care about such irrelevant questions.
Following the life of two cousins, Kerry and Charlie, it uses a small community to focus on the finer aspects of human nature that otherwise become invisible in crowded surroundings. The isolation of these characters allows the story to use ridiculous scenarios to focus on what makes them tick. Be it a scarecrow competition or the return of a controversial family member, the story of these cousins is sure to remind you of your own siblings.
This Country Season 3 Release Date: When Will It Premiere?
'This Country' season 2 premiered on February 26, 2018. The first season of the show had received rave reviews and built a strong fan base that was enjoyed by the second season. The popularity of the show further increased, leading to multiple award nominations. In the BAFTAs 2018, the show won two awards — Best Scripted Comedy and Best Female Comedy Performance for Daisy May Cooper.
As far as the next season goes, we have good news for the fans. On 20 April 2018, BBC renewed the show for another season. Considering the massive popularity of the show, it's not a surprising decision at all. Even though no release date has been announced, our best guess is that 'This Country' Season 3 can premiere sometime around October 2019. We will update this section as soon as we learn more.
This Country Trailer:
While we wait for an update on 'This Country' season 3, check out the season 1 trailer to refresh your memories. If you haven't seen the show yet, head over to BBC to catch all the episodes of the previous seasons.
Read More: Best Sitcoms on Netflix