Thomasin McKenzie or Thomasin Harcourt McKenzie is one of the young powerhouses of talent who is making her presence well-known in Hollywood in recent times. Born in 2000, the actress hails from New Zealand. Thomasin comes from an extremely artistically inclined family since her mother happens to be Miranda Harcourt, the actress, and her father is Stuart McKenzie, the director. Even her grandparents had ties to showbusiness since her grandmother happens to be actress Kate Harcourt. Thomasin was born in and resides in Wellington. She has attended the Samuel Marsden Collegiate School, graduating in 2018.
Thomasin has been a part of the showbusiness since 2012, appearing in works like 'Existence'. She was also involved in big projects like 'The Hobbit: The Battle of the Five Armies'. Apart from films, McKenzie made her mark in television shows as well, appearing in 'Shortland Street'. However, her breakout role happens to be in 'Leave No Trace', the 2018 drama movie. The plot centers around a military veteran who suffers from PTSD and lives in the woods with his daughter. McKenzie appears in the role of the daughter and her performance has been critically acclaimed.
That being said, Thomasin McKenzie is just at the beginning of her career. However, the actress is determined to make a mark. Thus, you must be asking about the projects she has lined up in the future. We are here to answer that as we bring all upcoming Thomasin McKenzie movies scheduled to release in near future.
5. Jojo Rabbit (2019)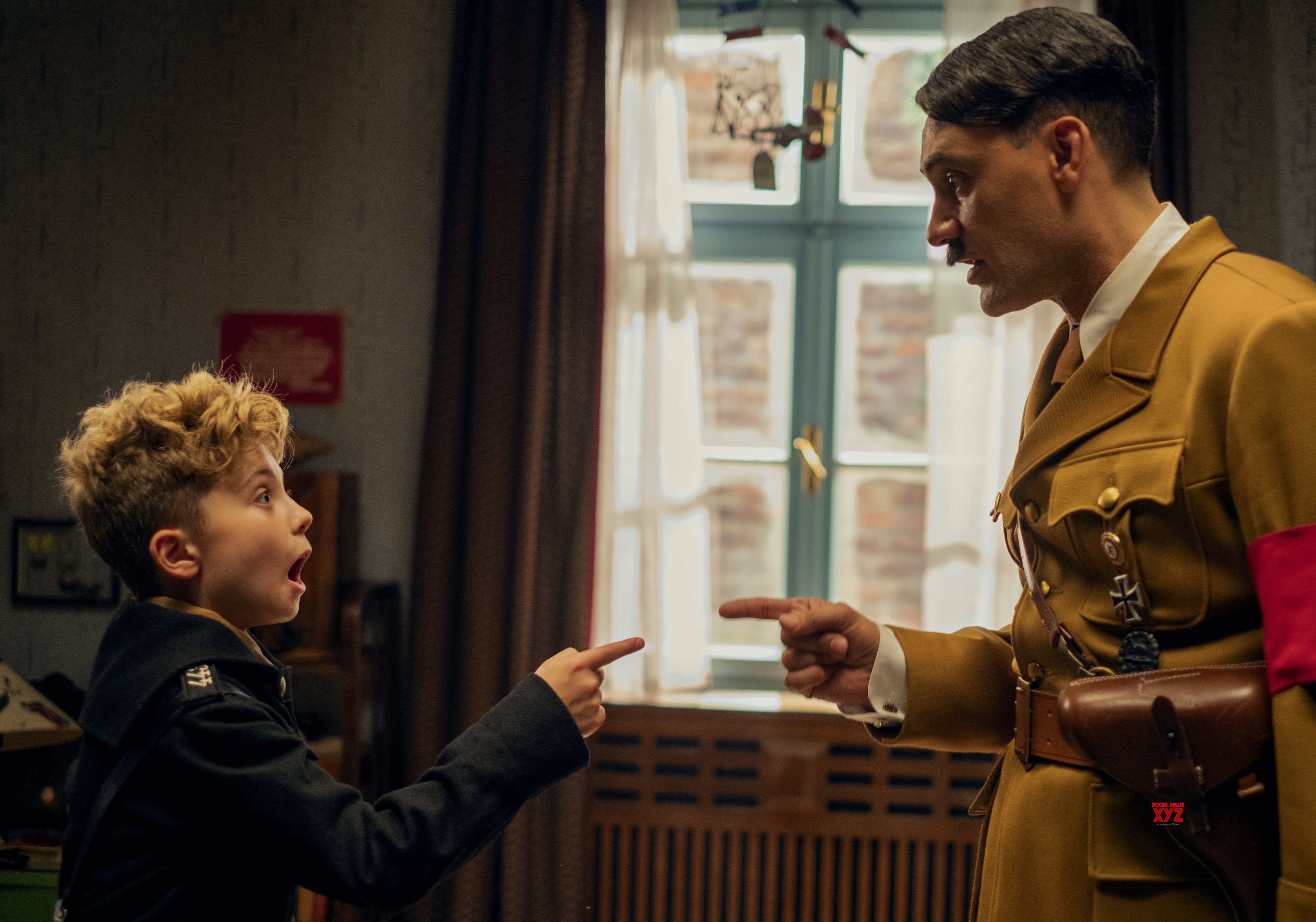 'Jojo Rabbit' is an upcoming comedy-drama from Taika Waititi who has already won hearts with works like 'What We Do in the Shadows' and Marvel's 'Thor: Ragnarok'. His upcoming movie is set during World War II. A lonely German boy by the name of Jojo "Rabbit" Betzler finds that his world has been turned upside down when he discovers that his mother is hiding a Jewish girl in the attic. Jojo must come to terms with his mother's actions and reconcile it with his childlike dreams of being a fascist.
Assisted by his imaginary friend, an idiotic version of Adolf Hitler, Jojo has to confront his ideology during the course of the film. The movie made its premiere at TIFF where it won the People's Choice Award, with the performances of all the cast members being specifically praised. McKenzie appears in the role of the young Jewish girl and undoubtedly will amaze us with her performance. 'Jojo Rabbit' is slated to be released on October 18, 2019.
4. Lost Girls (2019)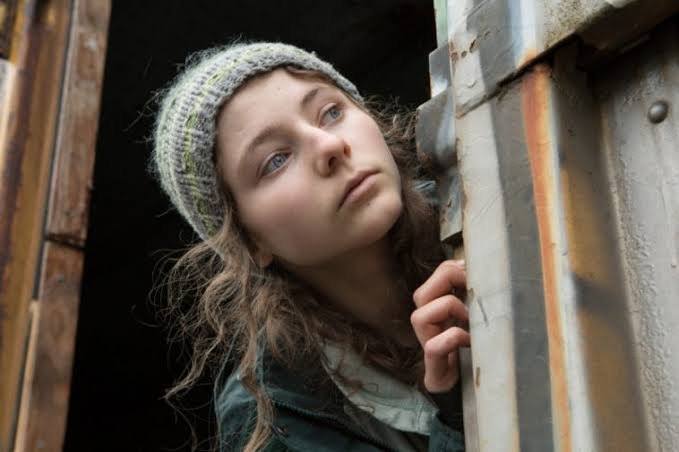 'Lost Girls' is an upcoming drama mystery movie that is based on the novel of the same name by Robert Kolker. A mother who is looking for her missing daughter stumbles upon a horrific discovery when she finds the bodies of four murdered girls in the woods. Mari Gilbert drives law enforcement agents to find her missing daughter. Her zeal ultimately leads to a series of unsolved murders of young female sex workers. They happen to be the work of the Long Island serial killer who is suspected of having murdered 10 to 16 girls, leaving their bodies in areas around South Shore of Long Island. The movie will be distributed by Netflix and although McKenzie's role remains unknown at this point, in all likelihood, she will play the part of a victim of the heinous serial killer.
3. True History of the Kelly Gang (2020)
'True History of the Kelly Gang' is a British-Australian Western biographical movie that is based on the 2000 novel of the same name by Peter Carey. The story is a fictional variation of the Ned Kelly story. We are introduced to Ned Kelly and follow his brushes with the law and subsequent descent into a life of crime. Over time, Ned's experience with law enforcement agents sour further when a policeman attempts to woo his sister with no intention of marrying her since he has multiple mistresses. Ned has a falling out and shoots the cop, following which there are warrants out for his arrest. This leads to Ned hiding out, where he is joined by three others who go on to form the Ned Kelly gang.
The gang is considered as heroes since they help the poor by robbing banks and their legend grows over time. When attempts to arrest them fail, the cops try to kill them, finally cornering them in the town of Glenrowan. A shootout follows, where Ned's fellow members are killed and Ned is gravely injured. Kelly is ultimately hanged to death but he dies a hero to the people. Thomasin McKenzie is slated to appear as Mary, a woman Ned fell in love with, who convinces him to tell his life's story, fearing that their child might never know the father. The movie is slated to be released in North America in 2020.
2. Last Night in Soho (2020)
'Last Night in Soho' is an upcoming psychological horror movie from the extremely stylish director Edgar Wright. While not much is known about the plot, it is supposed to be set in London with a female lead. Reports suggest that the movie is inspired by Nicolas Roeg's 'Don't Look Now' as well as Roman Polanski's 'Repulsion'. Thomasin McKenzie is part of the cast but details of her role remain under wraps for now. The movie is slated to be released on September 25, 2020.
1. The Justice of Bunny King (TBA)
'The Justice of Bunny King' is an upcoming drama that tells the tale of a triumph over adversities as women fight to find their way back from the bottom of society. Essie Davis appears in the role of a troublemaker who is also a mother cleaning windshields for a living. She finds a new purpose when she takes her niece, played by McKenzie, under her wing. Davis spoke about the upcoming project saying, "Bunny King (is) a fighter with a heart of gold who will never give up on her kids or her niece in spite of the whole world's injustice. It will be great working with Thomasin again after her beautiful work in 'True History of the Kelly Gang'".
ALREADY RELEASED
The King (2019)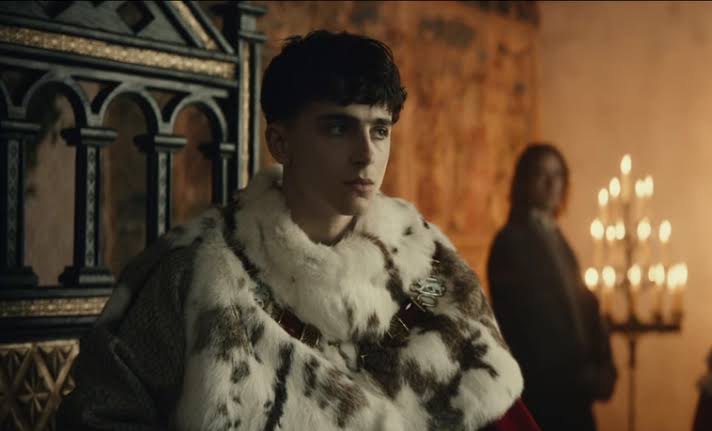 'The King' is a biographical drama that tells the story of Hal, the wayward prince who happens to be the heir apparent to the English throne. He is crowned King Henry V after the death of his tyrannical father. Now, the young king must navigate the politics of the palace, while trying to handle a war that his father left behind. Complicating matters are the emotional strings of his past life. Thomasin McKenzie appears in the role of Phillippa, the young king's sister. The movie had a limited theatrical release on October 11, 2019. It will be available on Netflix from November 1, 2019.
Read More: Upcoming Timothee Chalamet Movies