Tim Burton is an American film director, producer, artist, writer, and animator. He is known for his dark, gothic, and eccentric horror and fantasy films such as 'Beetlejuice' released in 1988, 'Edward Scissorhands' in 1990, 'The Nightmare Before Christmas' in 1993, 'Ed Wood' in 1994, 'Sleepy Hollow' in 1999, 'Corpse Bride' in 2005, 'Sweeney Todd: The Demon Barber of Fleet Street' in 2007, 'Dark Shadows' in 2012, and 'Frankenweenie' in 2012.
He is also known for blockbusters such as the adventure comedy 'Pee-wee's Big Adventure' in 1985, the superhero films 'Batman' in 1989 and its first sequel 'Batman Returns' in 1992, the sci-fi film 'Planet of the Apes' in 2001, the fantasy drama 'Big Fish' in 2003, the musical adventure film 'Charlie and the Chocolate Factory' in 2005, and the fantasy film 'Alice in Wonderland' in 2010.
He has often worked with Johnny Depp and Danny Elfman, who has composed scores for all but three of the films he has directed. Helena Bonham Carter, Burton's former domestic partner, has appeared in many of his films. He wrote and illustrated the poetry book 'The Melancholy Death of Oyster Boy & Other Stories', published in 1997 by Faber and Faber and a compilation of his drawings, sketches and other artwork, entitled 'The Art of Tim Burton', was released in 2009. A follow-up to 'The Art of Tim Burton', entitled 'The Napkin Art of Tim Burton: Things You Think About in a Bar', containing sketches made by Burton in napkins at bars and restaurants he occasionally visits, was released in 2015.
At this point, the question that might be circling your mind is what is the next Tim Burton movie? Well, the good news is that we have a clear answer to that question. Here's the upcoming Tim Burton film scheduled to release in 2019. We can only hope that the latest Tim Burton movie would be as good as some of his recent ones.
Dumbo (2019)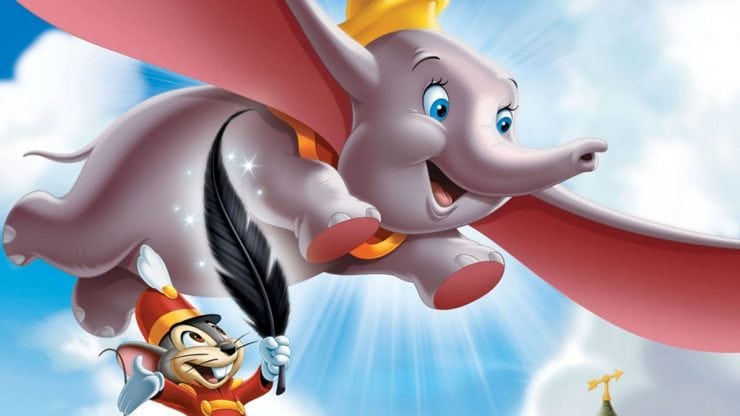 'Dumbo' is an upcoming American fantasy adventure film directed by Tim Burton, with a screenplay written by Ehren Kruger. It is based upon a story written by Helen Aberson, and is loosely inspired by Walt Disney's 1941 animated film of the same name.
The movie stars Colin Farrell as Holt Farrier, Michael Keaton as V. A. Vandevere, Danny DeVito as Max Medici, Eva Green as Colette Marchan, Alan Arkin as J. Griffin Remington, Nico Parker as Milly Farrier, Finley Hobbins as Joe Farrier, DeObia Oparei as Rongo, Joseph Gatt as Neils Skellig, Sharon Rooney as Miss Atlantis. According to recent media reports, Roshan Seth and Douglas Reith are expected to appear in undisclosed roles.
The original 'Dumbo' was a Disney's animated film feature, and its story was fairly simple and lucid. Dumbo, an elephant, is born and mistreated due to his abnormally large ears and is befriended by a mouse who then helps him discover his talent for flight which the ears provide. This makes Dumbo a circus star. However, a lot is expected from the new movie which might be adding a lot to the story, primarily through new human characters and entirely different screenplay and storyline.
This version of 'Dumbo' will primarily focus on a character named Holt Ferrier, a former circus star who is now a different man having returned from war. He is hired by circus owner Max Medici to take care of Dumbo, a newborn elephant who is a laughing-stock of the circus due to his oversized ears. However, after Holt's children discover that Dumbo can fly, entrepreneur V.A. Vandevere and aerialist Colette Marchant enter the scene as they see a huge business opportunity in Dumbo.
The film is scheduled to be released in the United States on March 29, 2019. It will be released in Disney Digital 3-D, Real D 3D, and IMAX 3D. Principal photography on Dumbo commenced in July 2017, in the United Kingdom, and concluded in November 2017.
Read More: Upcoming Christopher Nolan Movie