The year was 1982, and a skinhead with a swastika tattoo in the BBC's TV movie 'Made in Britain' caught public eye with his intense portrayal of the violent outlaw, the 16-year-old Trevor. In 1990, he was in New York, left behind depressing teen days in South London. In 1991, he managed to show his face in 'Jumpin' at the Boneyard' and in 1992, he met Quentin Tarantino, who sent him 'Reservoir Dogs' script and the rest is history. Tim Roth is our man of the hour with a diverse and prolific career that has been rolling for nearly three decades.
Tim Roth has evolved as an icon of pop culture. Besides, he has been the darling of indie projects and auteurs like Quentin Tarantino, Robert Altman and Michael Haneke. Roth never differentiates cinema and television and generously gives his acting talents to characters reaching out him from both the media. No wonder, we have often seen him in unexpected places, as unexpected characters with unpredictable behavioral patterns. At this point, the question that might be circling your mind is what is the next Tim Roth movie? Well, the good news is that we have a clear answer to that question. Here's the list of upcoming Tim Roth films and tv shows scheduled to release in 2019 and 2020. We can only hope that the latest Tim Roth movie would be as good as some of his recent ones.
1. Tin Star (TV Series, 2017 – )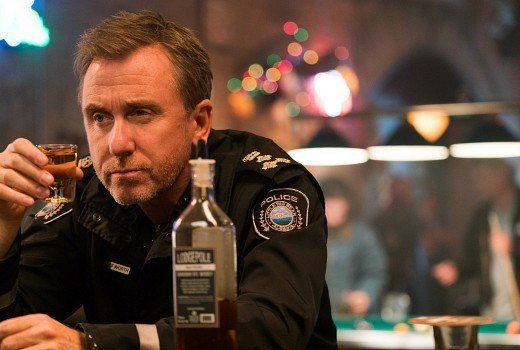 When the first season of the Sky Atlantic series 'Tin Star' ended, the fans ended up with a melancholy. The series which has been broadcasting on Channel 4 ever since announced another season to the sheer joy of the followers. As the new edition kick-started in February this year, the center of attraction was Tim Roth's iconic London undercover police detective Jim Worth. Jim and his family begin their life afresh in the small town of Little Big Bear in the Canadian Rockies. He had to shed the dangerous life of an undercover agent and the shades of his on-field alter ego, Jack Devlin. The first series became turbulent when an oil refinery started functioning in the town, which brought in drugs, prostitution and organised crime along with the business.
As the police chief of the town, Jim had to take sides and a sequence of extremely violent and tragic events followed. In the 10-part second series, Tim Roth and Christina Hendricks, return along with John Lynch and Romanian actress Anamaria Marinca. Jim, Angela, played by Genevieve O'Reilly and Anna find a new ally in Pastor Johan, played by John Lynch in their war with the cartel. But, the God-fearing family of Pastor Johan, his wife Sarah, played by Anamaria Marinca, and their daughter Rosa, played by Jenessa Grant are not as they seem to be. When Anna comes across the secrets of the family, she decides to seek help from her police chief father.
2. The Jesuit (2019)
Alfonso Pineda Ulloa's 'The Jesuit' has long been in the pre-production hell with a stellar cast. The big-budgeted action-thriller has a screenplay written by Paul Schrader with Tim Roth shares screen space with Jose Maria Yaspik plays The Jesuit, Paz Vega, Shannyn Sossamann, and Heidrich Sellati join the list.
The project is touted as a blend of a road movie and an action thriller, in which an ex-con is wrongly put behind the bars while his ex-wife is murdered by her boyfriend to kidnap his only son. The con-man, now called 'The Jesuit', embarks on a dangerous journey from Texas through Mexico to the dense jungle in Southern Mexico to save his son and avenge his ex-wife's murder.
3. Once Upon a Time in Hollywood (2019)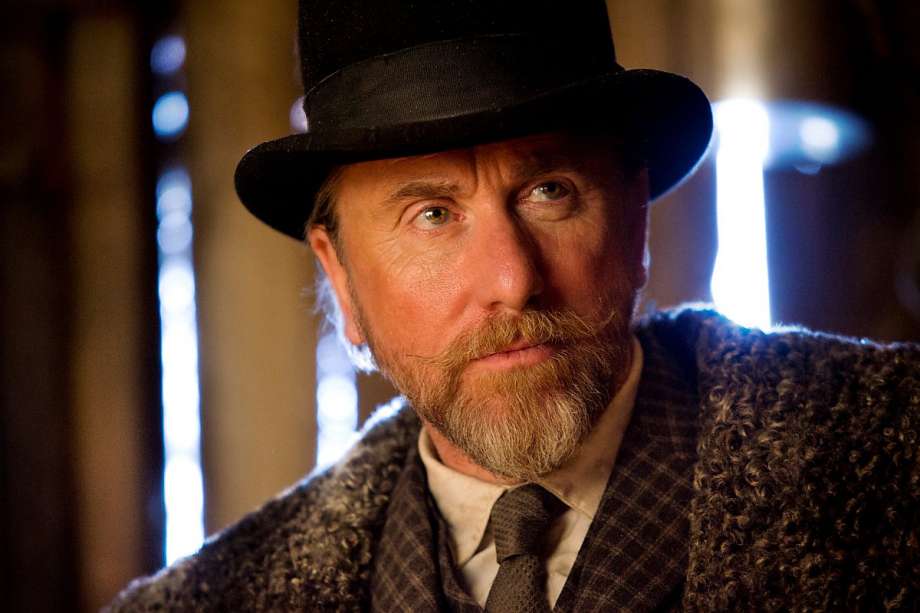 Director Quentin Tarantino's throwback to the Hollywood of the swinging sixties, 'Once Upon a Time in Hollywood has already triggered more than enough curiosity. The movie reunites Tarantino with one of his favorite actors Tim Roth. The movie is set in 1969 and follows a struggling actor Rick Dalton and his buddy, the stunt double Cliff Booth. Both are waiting for their cards to turn in the film industry. When Charles Manson murders broke out, the duo becomes as shocked as Hollywood. The Manson family's murder victims are the sensational star, Sharon Tate, who is Rick's neighbor.
Even though whereabouts of Tim Roth's character is still under blanket, the Tarantino regular shares screen space with one of biggest star cast ever in the history of Hollywood, which includes, Leonardo DiCaprio, Brad Pitt, Margot Robbie, Lena Dunham, Maya Hawke, Timothy Olyphant, Burt Reynolds, Damian Lewis, Luke Perry, Dakota Fanning, James Marsden, Clifton Collins, Keith Jefferson, Emile Hirsch, Michael Madsen, Danny Strong, Sydney Sweeney, Clu Gulager, James Landry Hébert, Mikey Madison, Al Pacino, and Nicholas Hammond, among others. 'Once Upon a Time in Hollywood' will have its U.S. release on July 26 2019.
Read More: Upcoming Taraji P Henson Movies
4. The Song of Names (TBA)
'The Song of Names' is touted as an emotional detective story unfolds in the early days of World War 2. Tim Roth plays one of the lead roles along with Clive Owen. The movie is based on the novel by Norman Lebrecht, about a 9-year-old violin prodigy naked Dovidl and his brother Martin. At the age of 21, the Polish-Jewish refugee Dovidl disappeared hours before his debut concert. Years after, Martin, now at his 50s, accidentally comes across signs hint that his missing brother of still alive. He sets out on a search and it takes him to weird places and dangerous people. Tim Roth plays Martin while Clive Owen goes missing as Dovidl.
Read More: Upcoming Avan Jogia Movies
5. The Misfits (TBA)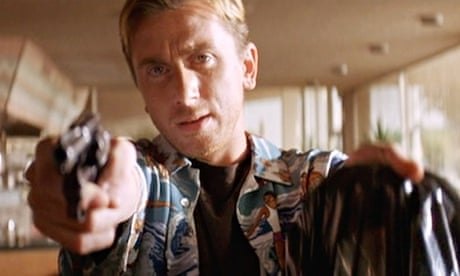 Directed by Renny Harlin, 'The Misfits' is an action package set in the backdrop of the Middle East. Tim Roth rub will rub shoulders with Pierce Brosnan in the movie, which follows a criminal mastermind Richard Pace, played by Brosnan, and a gold heist conspiracy. Tim Roth plays the character Schultz in the movie.
6. Recovery (TBA)
Tim Roth will be seen with Ben Hardy, known for the Queen drummer Roger Taylor in 'Bohemian Rhapsody,' in the UK thriller 'Recovery.' Directed by Adam Randall, the movie follows a tow-truck driver and his two passengers. When one of them has been revealed as a terrorist on a dangerous mission the thriller accelerates towards an explosive climax. More details of the cast and crew of the movie, which is in pre-production stage will be out soon.
7. Dali Land (TBA)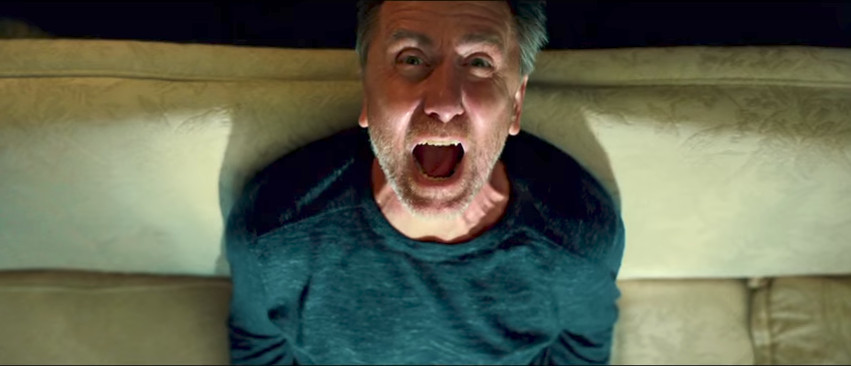 'Dali Land,' the upcoming biopic of Salvador Dali will have Tim Roth as Captain Moore. Being the first-hand assistant, Captain Moore plays a key role in the movie which depicts the unusual marriage of Dali, played by Ben Kingsley, and his wife and muse, Gala, played by Lesley Manville.
Read More: Upcoming Jason Bateman Movies