Do you like stories about serial killers? Do you like the stories that tackle the paradox of time travel? Are you interested in historical fiction? If yes, yes and yes, then 'Time After Time' is one of the shows that you might like. Developed by Kevin Williamson, it is based on the novel of the same name written by Karl Alexander. It puts two very famous people from the 19th century at its centre and sends them to the 21st to kickstart the plot. H. G. Wells and Jack the Ripper are pitted against each other, and a time travel machine is thrown in the mix. Need I say more? The show is executive produced by Marcos Sieg and Williamson, who has previously worked on movies and TV shows like 'Dawson's Creek, 'The Vampire Diaries', 'The Following', 'The Stalker', 'I Know What You Did Last Summer' and the TV series 'Scream'.
Time After Time Cast: Who's in it?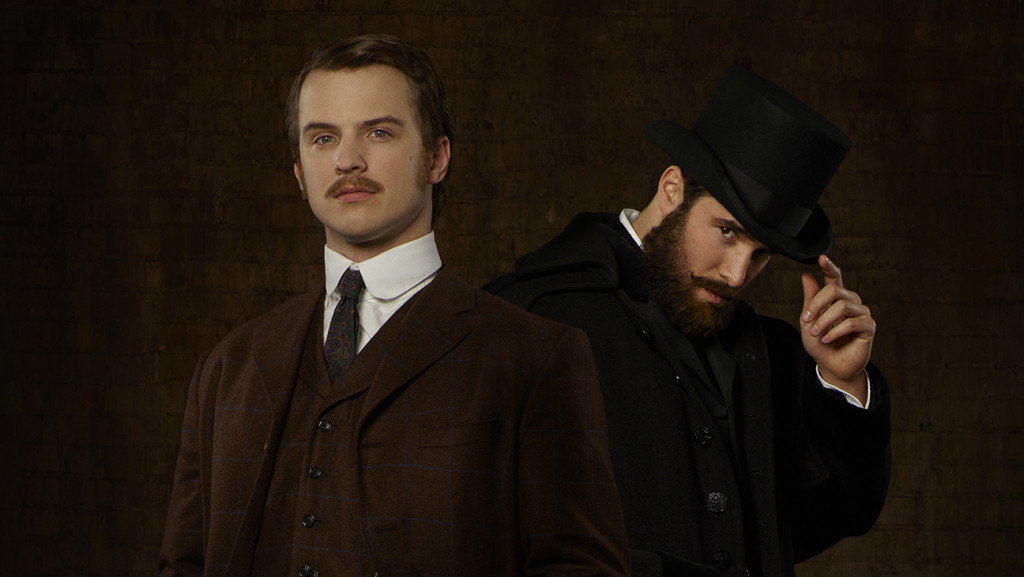 The cast of 'Time After Time' is led by Freddie Stroma. His character is H. G Wells, a fictional take on the 19th-century author. He creates a time machine that is used by Jack the Ripper to travel to 2017. 'Harry Potter' fans will recognise Stroma as Cormac McLaggen. He also played the role of Dickon Tarly in one season of 'Game of Thrones' but was replaced by another actor in the next season. He has also appeared in films like 'Pitch Perfect', 'Extra-terrestrial', 'The Inbetweeners 2' and '13 Hours: The Secret Soldiers of Benghazi'.
The role of John Stevenson, aka, Jack the Ripper, is played by Josh Bowman. John is a surgeon who terrorises London with his hobby of brutally killing people. For the fans of 'Revenge', Bowman is a familiar face. He has also appeared in 'Holby City'.
Genesis Rodriguez plays the role of Jane Walker, the curator of a museum whose knowledge of history allows her to be an asset to Wells' trysts. Rodriguez has appeared in various films and TV shows which includes names like 'Entourage', 'Man on a Ledge', 'What to Expect When You're Expecting', 'The Last Stand' and 'Identity Thief'. She has also lent her voice to a character in 'Big Hero 6'.
Nicole Ari Parker plays the role of Vanessa Anders. Vanessa is Wells' great-great-granddaughter and is one of the wealthiest women in town. She serves as another asset to Wells because she already knows about his mission. Evidently, chasing after Jack the Ripper won't end just at 2017. Another trip in time is in store for him. Parker is known for her roles in 'The Incredibly True Adventures of Two Girls in Love', 'Boogie Nights', 'Remember the Titans', 'Empire' and 'The Romanoffs'.
Jennifer Ferin plays the role of Brooke Monroe. She is a neuropathologist who has an interest in Jack because she wants to know what makes a serial killer like him click. Will Chase plays the role of Griffin Monroe, Vanessa's love interest, who has an interest of his own in Wells' time machine and his plans might not have good effects on other people in the game.
Time After Time Plot: What's it about?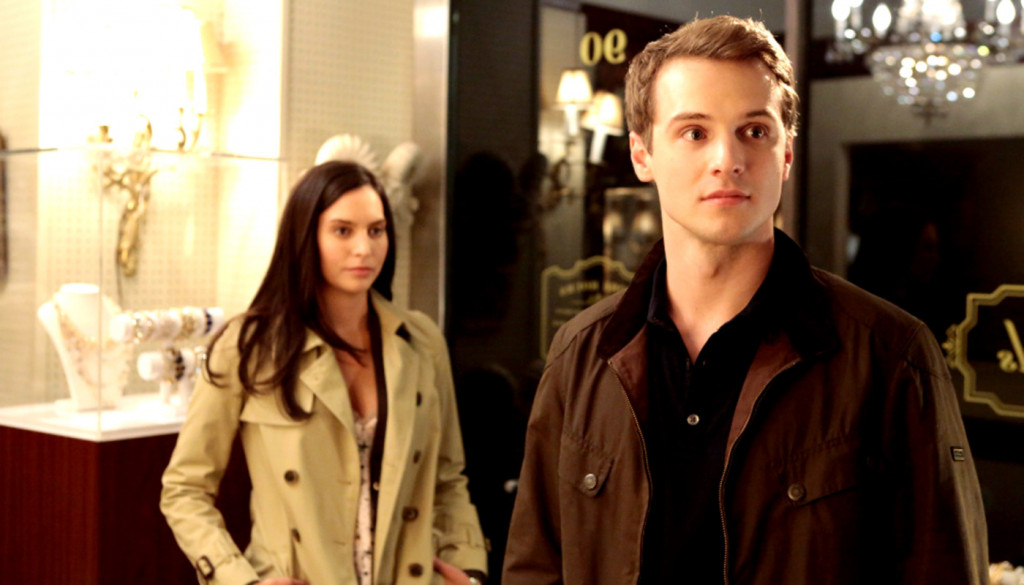 The story of 'Time After Time' begins in 1893. H. G. Wells has thrown a party and is entertaining his guests with the description of his latest invention- the time machine. Obviously, no one finds him believable and the party moves on with chatter and laughter. Meanwhile, the cops in London are looking for one of the worst serial killers in history, Jack the Ripper. After months and months of searching, they have discovered that it is a man named John Stevenson and he is currently at Wells' party. The cops crash the party to catch him, but because Stevenson already knows about a little thing that can get him anywhere he wants, he escapes. Turns out, he had no doubts about Wells' ingenious invention. What he forgets is to take the key with him. This way, he is transported to 2017, but the machine comes back to 1893. Through his log details, Wells is able to deduce where the Ripper has gone and uses it to follow him.
In the modern world, both of them are out-of-place, however, Jack proves to be more resourceful! His newfound freedom also makes him think that he can continue back on his murder spree. Meanwhile, Wells lands in 2017 with his machine inside a museum. Even though he is acknowledged for his similarity with Wells, he isn't accepted as himself even as he begins to explain everything. Finally, the curator of the museum is convinced to help him catch Jack.
Time After Time Season 2 Release Date: When will it premiere?
'Time After Time' season 1 premiered on March 5, 2017. Despite an interesting premise that combined two of very popular genres- time travel and serial killers- into one, the response the show received wasn't as expected. The actors were praised for their portrayal of such difficult characters; however, flaws were picked at the writing. The critics gave it lukewarm reviews, which didn't help the continuous fall in its rating. The show was pulled out of schedule even before the whole season was aired.
Even if some other channel or production house gets a hold of the show, they might find it better to start from scratch. Because its source is a novel, there is hope for the story in the future. If that happens, we will update you about 'Time After Time' season 2 release date.
Time After Time Trailer
If you loved 'Time After Time' and are disappointed by the cancellation of the show, then as a consolation, you can re-watch the series. Just head on to ABC; you can also catch it on CW Seed. If that doesn't satisfy you, you can always read the novel, and as everyone knows, books are always better. Have a look at the trailer to refresh your memory of the show.
Read More: Best Time Travel Movies on Netflix