Tina Fey is an American actress, comedian, writer, producer, and playwright. She is best known for her work on the NBC sketch comedy series 'Saturday Night Live' from 1997 to 2006 and for creating the acclaimed comedy series '30 Rock', which ran from 2006 to 2013, and 'Unbreakable Kimmy Schmidt' in 2015. She is also known for her work in film, with starring roles in 'Baby Mama' in 2008, 'Date Night' in 2010, 'Megamind' in 2010, 'Muppets Most Wanted' in 2014, 'Sisters' in 2015, and 'Whiskey Tango Foxtrot' in 2016.
Fey broke into comedy as a featured player in the Chicago-based improvisational comedy group 'The Second City'. She then joined 'SNL' as a writer, later becoming head writer and a performer, known for her position as co-anchor in the Weekend Update segment and, later, for her satirical portrayal of 2008 Republican vice-presidential candidate Sarah Palin in subsequent guest appearances.
In 2004, she co-starred in and wrote the screenplay for 'Mean Girls', which was adapted from the 2002 self-help book 'Queen Bees and Wannabes'. After leaving 'SNL' in 2006, she created the television series '30 Rock' for Broadway Video, a sitcom loosely based on her experiences at 'SNL'. In the series, she starred as Liz Lemon, the head writer of a fictional sketch comedy series.
Fey received her SAG card after appearing in Artie Lange's 'Beer League' released in 2006. She and former 'SNL' castmate Amy Poehler starred in the 2008 comedy 'Baby Mama'. The movie was written and directed by Michael McCullers. The plot concerns Kate (Fey), a businesswoman, who wants a child but, discovering she has only a million-to-one chance of getting pregnant, decides to find a surrogate, that is, Angie (Poehler), a white-trash schemer.
In 2009, Fey appeared in 'The Invention of Lying', alongside Ricky Gervais, Jennifer Garner, Rob Lowe, and Christopher Guest. Her next film role was in Shawn Levy's 2010 comedy 'Date Night', a feature that focuses on a married couple, played by Fey and Steve Carell, who go on a date. However, the night goes awry for the two. The same year, she voiced Roxanne Ritchie, a television reporter, in the DreamWorks animated film 'Megamind'. In 2011, she released her memoir, 'Bossypants', which topped The New York Times Best Seller list for five weeks and garnered her a Grammy Award nomination.
In 2013, Fey starred alongside Paul Rudd in the romantic comedy-drama film 'Admission', based on the Jean Hanff Korelitz novel by the same name. The film was directed by Paul Weitz. She later starred in the 2014 comedy-drama 'This Is Where I Leave You', helmed by 'Date Night' director Shawn Levy.
In 2015, Fey then re-teamed with Poehler, starring in the comedy film 'Sisters' as the title characters, and received positive reviews for her role. In 2016, she starred in the biographical war comedy-drama 'Whiskey Tango Foxtrot', based on the memoir 'The Taliban Shuffle: Strange Days in Afghanistan and Pakistan', to mixed reviews, with some criticizing the whitewashing of characters of color in the film. She co-created the Netflix comedy series 'Unbreakable Kimmy Schmidt' in the same year.
Tina Fey created the musical adaptation of 'Mean Girls', which premiered on Broadway in 2018, and earned her a Tony Award nomination. She has received nine Primetime Emmy Awards, three Golden Globe Awards, five Screen Actors Guild Awards, and seven Writers Guild of America Awards. In 2008, the Associated Press gave Fey the AP Entertainer of the Year award for her Sarah Palin impression on SNL. In 2010,
Fey was awarded the Mark Twain Prize for American Humor, becoming the youngest-ever recipient of the award. At this point, the question that might be circling your mind is what is the next Tina Fey movie or tv show? Well, the good news is that we have a clear answer to that question. Here's the list of upcoming films and shows of Tina Fey scheduled to release in the near future. We can only hope that the new Tina Fey performances would be as good as some of her recent ones.
5. Soul (2020)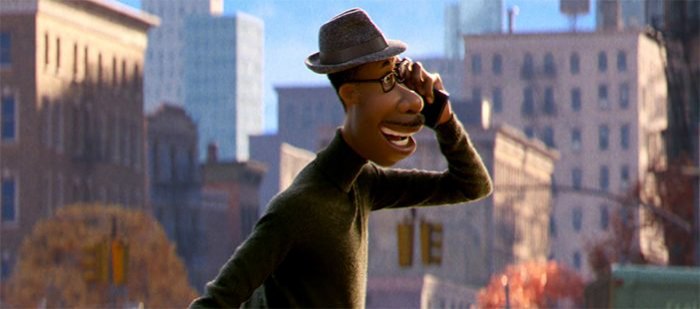 Music can in fact save our mortal souls, as will be proved in the upcoming animated adventure. The film is an exploration of artistic temperament, and how a loss of passion, can result in the metaphorical death of the artist, so to speak. Once an artist does not feel as strongly about their craft, they do not feel the creative urge to come up with something new or risk themselves by pushing their personal and professional limits.
'Soul' focuses on one such musician, who loses his passion for music. His soul leaves his body and must try to find its way back, while accompanied by a young soul trying to find out more about herself. As is evident, the movie is about self-discovery and how that journey might be fraught with hurdles.
The cast includes the likes of Tina Fey and Jamie Foxx, leading us to believe that the film will definitely be a success. It is slated to release on June 19, 2020.
4. Mapleworth Murders (TBA)
Murders have always intrigued the people as far as facing the unknown is concerned. We have had detectives who have used their brains, and sometimes brawn to stop killers. That being said, it is the cerebral detective fiction that popularized the genre at one time, since people enjoyed the thrill of a locked room mystery. Besides, at a time British detective fiction flourished, which was during the war, people enjoyed the microscopic look at a society that forgot about the raging war and focused on ousting the singular killer.
We have had many such quaint detectives, be it Hercule Poirot or Mrs. Maple. 'Mapleworth Murders' follows in the same footsteps, giving us a story about a murder mystery writer, namely, Abigail Mapleworth. She solves homicides in her small town of New Woodstream. With Tina Fey attached to the cast, we can expect good comic punchlines even as crimes are solved.
3. Untitled Unbreakable Kimmy Schmidt Special (TBA)
Netflix is not done with 'Unbreakable Kimmy Schmidt' yet, and the upcoming special movie proves it. Details of the plot remain unknown for now, but it will be an interactive feature, which is a great push on part of the platform to immerse viewers in an encompassing experience. Directed by Claire Scanlon, Tina Fey is attached as the writer, which is only fair considering the sheer amount of creative inputs she brings to the table.
The comedy does not have a release date yet, but will hopefully live up to the hype it has already started to generate.
Read More: Upcoming Kate Winslet Movies
2. Modern Love (2019-)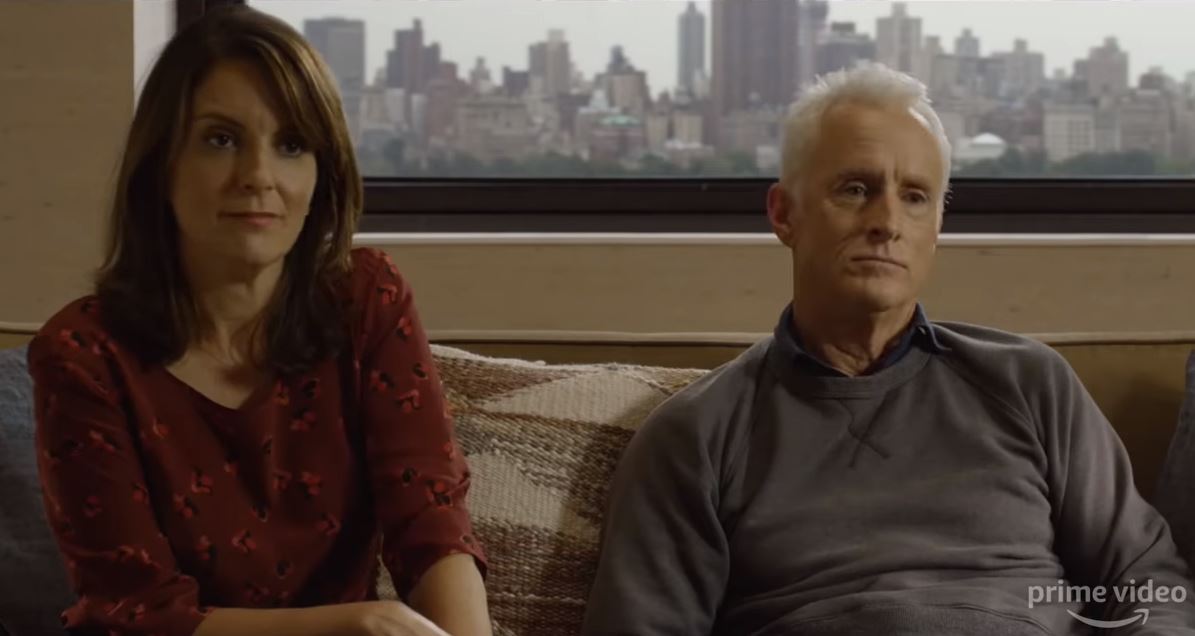 Amazon's eight-episode, half-hour comedy anthology series is based on The New York Times column and the podcast of the same name. The series explores love in its multitude of forms, including sexual, romantic, familial, platonic and self-love. Director John Carney, known for 'Once,' 'Begin Again' and 'Sing Street,' writes, directs and produces 'Modern Love' for the streaming platform. The New York Times is on board as an executive producing party.
'Modern Love' has a considerable cult following ever since the column started in The New York Times 15 years ago. Both the print and online editions of the column top in popularity charts. The series features a star-studded cast which includes Anne Hathaway, Dev Patel, John Slattery, Brandon Victor Dixon, Catherine Keener, and Julia Garner, among others. The show is directed by Sharon Horgan, known for 'Catastrophe,' Emmy Rossum, known for 'Shameless', and Tom Hall, known for 'Sensation'. Fey, who has already appeared in the show, might be back if and when a second season takes place.
1. Hometown (TBA)
The upcoming comedy movie produced by Tina Fey, 'Hometown' caught headlines when Netflix acquired the right. Tina Fey joins hands with Eric Gurian to co-produce the movie. 'Hometown' features an insecure actress, played by Natasha Rothwell, who is also writing the script with Paula Pell and Michelle Lawler. More details about the plot and cast have been kept under the wrap.
Read More: Upcoming Will Ferrell Movies
ALREADY RELEASED
Wine Country (2019)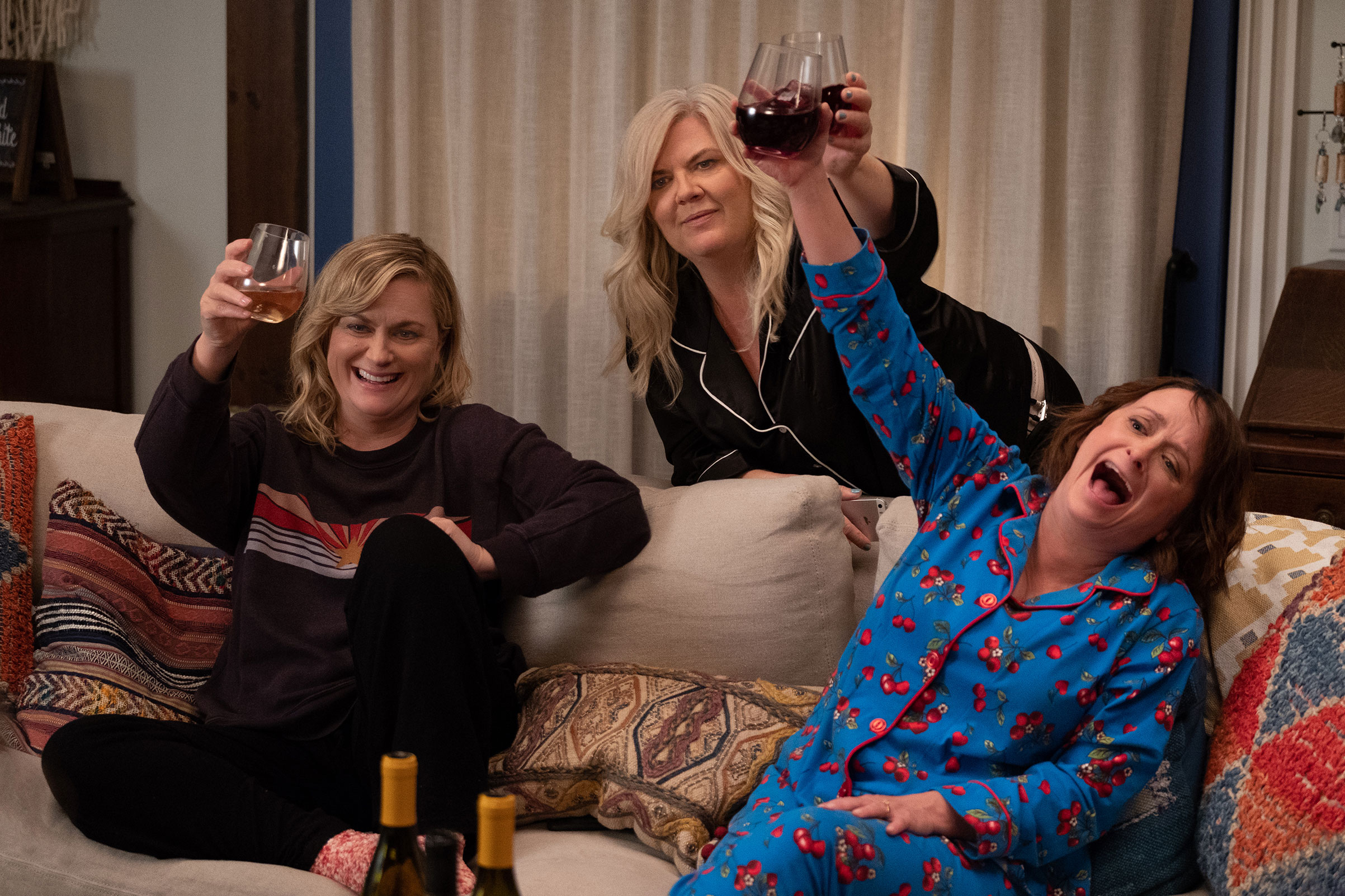 'Wine Country' is an American comedy film that premiered on Netflix. The film is produced and directed by Amy Poehler who also stars alongside Rachel Dratch, Ana Gasteyer, Paula Pell, Maya Rudolph, Emily Spivey, and Tina Fey. 'Wine Country' follows a group of friends having a weekend celebration of a 50th birthday.
On March 20, 2018, it was announced that Netflix had greenlit a new comedy film entitled 'Wine Country'. It was reported that the film is set to be the directorial debut of Amy Poehler, who also executive produces alongside Carla Hacken and Morgan Sackett. The film was written by Emily Spivey and Liz Cackowski. Production companies involved with the film include Paper Kite Productions, Paper Pictures, and Dunshire Productions. Principal photography began on March 22, 2018, in Los Angeles, California, and concluded in Napa, California. On May 4th and 5th, filming took place in Calistoga, California. Filming had reportedly ended by early June 2018.
The movie released on May 10, 2019.
Read More: Upcoming Emma Roberts Movies