'Tinker Tailor Soldier Spy' is a stimulating cinematic masterpiece, artfully revealing a haunting investigation that sheds light to the harsh realities of bureaucratic espionage during the Cold War. It's not everyday that you get a spy-thriller that's a slow-burn. But 'Tinker Tailor Soldier Spy' requires patience as it also rewards it. The film is a feast both for the eyes and the mind with its cinematography, performances and narratives. Rest assured, its unlike any espionage film you would have watched, and undoubtedly one of the best of the new millennium.
The film is based on the 1974 novel of the same name by John le Carre, often called the greatest spy-story ever written. And for all the right reasons too. The novel then led to a BBC adaptation that is till date considered one of the finest spy shows ever made. So, when Tomas Alfredson began working on the film adaptation, he certainly had big shoes to fill.
But the masterfulness with which 'Tinker Tailor Soldier Spy' was tailored, it proved to be a worthy companion to both the source material, and the earlier adaptation. It did have its flaws. It was also a heavily condensed version of a complicated narrative. Despite this, the film did immensely well, both critically and commercially. It was the highest grossing film for three consecutive weeks at the British box office. It also won the BAFTA Award for Best British Film, along with 3 Oscar Nominations.
There have been talks and speculations of a sequel to 'Tinker Tailor Soldier Spy' ever since its release in 2011. But nothing quite materialized. However, the cast and crew have commented that the sequel is currently in its development stage. Here's everything we know about it.
Tinker Tailor Soldier Spy 2 Plot: What Can It Be About?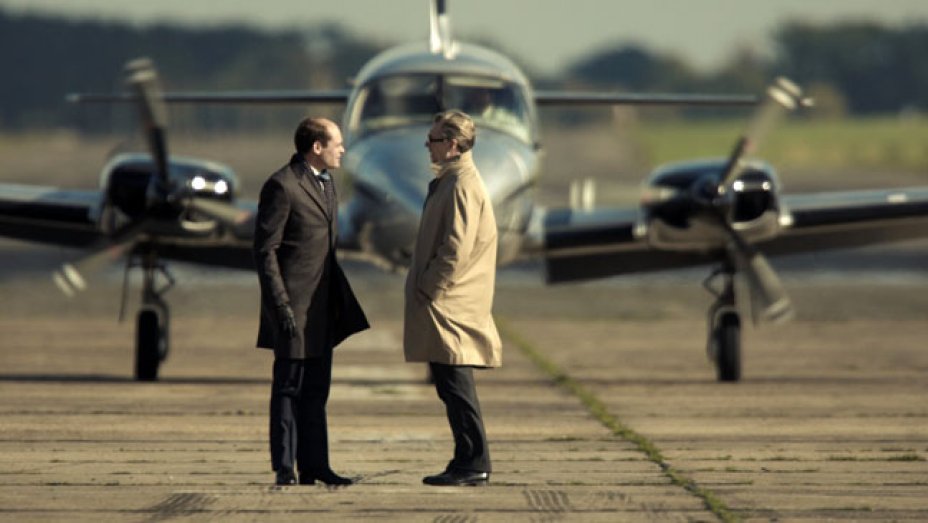 'Tinker Tailor Soldier Spy' follows George Smiley, an aging spy who works for the British Intelligence, referred to as "the Circus". Despite being forcefully retired initially, he is summoned to investigate his own people as there exists a Soviet spy amongst the high-ranking spies. The suspects, including him, his colleagues and superiors are given codenames; tinker, tailor, soldier, poorman and beggarman. The rest of the film explores how Smiley finds out who the mole is in their system. The film ends with the mole being revealed to Bill Haydon, who dies at the hand of Prideaux. Smiley finally returns to the Circus as its new chief.
The film, as I mentioned above, is an adaptation of John le Carre's Tinker Tailor Soldier Spy, which marks the first part of the trilogy centering around George Smiley. The two parts that follow are The Honourable Schoolboy (1977), and Smiley's People (1979). The sequel to 'Tinker Tailor Soldier Spy' could be an adaptation of either of the two. Chronologically, it should be The Honourable Schoolboy, however in interviews it has been suggested that the team is interested in making an adaptation based on the third and final book.
If this is the case, the sequel to 'Tinker Tailor Soldier Spy' will have to some gaps to fill. In Smiley's People, George Smiley is properly retired, but called to investigate the death of one of his old agents who was a former Soviet general. His investigation eventually leads him to his old nemesis, Karla, the Soviet spymaster.
Tinker Tailor Soldier Spy 2 Cast: Who Can Be In It?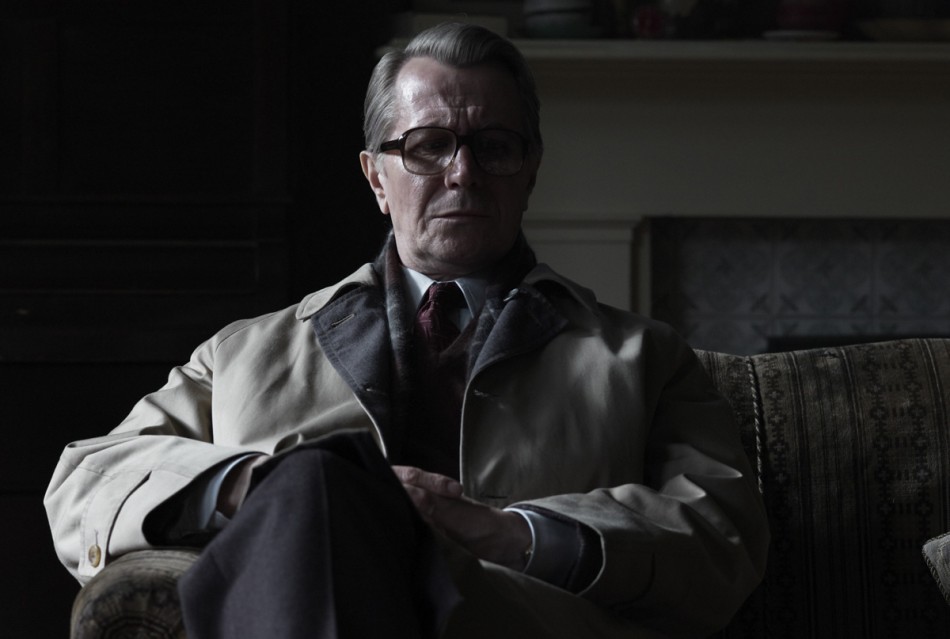 'Tinker Tailor Soldier Spy' boasts of an impressive collection of some of the most prolific British actors of our time, led by Gary Oldman as George Smiley for which he also earned an Oscar nomination. Oldman's performance as Smiley has earned widespread acclaim for its subtlety and elegance. Interestingly, Smiley was Oldman's only performance because of which he nearly had nervous breakdown. This is because the last person to play Smiley's role was the legendary Alec Guinness for the BBC adaptation.
Apart from Oldman, 'Tinker Tailor Soldier Spy' stars Colin Firth as Bill Haydon (tailor), Tom Hardy as Ricki Tarr, Mark Strong as Jim Prideaux, Ciaran Hinds as Roy Bland (soldier), and Toby Jones as Percy Alleline (tinker). It also stars Benedict Cumberbatch as Peter Guillam, David Dencik as Toby Esterhase (poorman), John Hurt as Control, and Stephen Graham as Jerry Westerby.
For the much awaited sequel, which in all probability could be the adaptation of Smiley's People, we would obviously have Oldman reprise his role as Smiley. He has, in fact, confirmed that the sequel is in development and that he is completely on board. Going by the characters in the third part of the trilogy, we can also expect Cumberbatch reprise his role as Guillam, along with Dencik as Esterhase. We could also hope to see Michael Sarne as Karla, and Kathy Burke as Connie Sachs. However, this hasn't been confirmed yet.
Tinker Tailor Soldier Spy 2 Crew: Who Can Be Behind It?
'Tinker Tailor Soldier Spy' is directed by Tomas Alfredson, who is best-known internationally for his Swedish romantic-horror, 'Let the Right One In'. Alfredson's work in 'Tinker Tailor' also earned him widespread acclaim. The screenplay of the film was written by Bridget O'Connor and Peter Straughan. The film's hauntingly beautiful cinematography was Hoyte Van Hoytema's masterstroke. It was produced by Eric Fellner, Tim Bevan and Robyn Slovo.
In interviews previously, Fellner has spoken about the sequel being in development, and that Alfredson and Straughan were putting it together. In 2016, Oldman too revealed that the film was in its early stage of development, and that the script is ready.
Tinker Tailor Soldier Spy 2 Release Date: When Can It Premiere?
The last we heard about the much-awaited sequel to 'Tinker Tailor Soldier Spy' was in 2016. But talks and speculations about the follow-up have been going on ever since its release in 2011. With the script ready, and the film in development, we can certainly say the sequel is definitely going to happen one of these days. Both the cast and crew have confirmed it. However, with the amount of time it has spent developing, it's too soon to say by when it can release. Our best bet would be to hope that Tinker Tailor Soldier Spy 2 releases around 2023 or later.