Tom Cruise is probably one of the biggest names that Hollywood has seen in a very long time. In a career spanning more than three decades, Cruise has been at the helm of some of the biggest blockbusters, both critically and commercially. Cruise first appeared in the 1981 film 'Endless Love', followed by a major supporting role as a crazed military academy student in 'Taps' later that year. In 1983, he was part of the ensemble cast of 'The Outsiders'. That same year he appeared in 'All the Right Moves' and 'Risky Business', which, along with 1986's 'Top Gun', cemented his status as a superstar. He also played the male lead in the Ridley Scott film 'Legend', released in 1985.
Cruise followed this success with 'The Color of Money', which paired him with Paul Newman. In 1988, he starred with Dustin Hoffman in 'Rain Man', which won the Academy Award for Best Film and him the Kansas City Film Critics Circle Award for Best Supporting Actor. He portrayed real-life paralyzed Vietnam War veteran in 1989's 'Born on the Fourth of July', which earned him a Golden Globe Award for Best Actor – Motion Picture Drama, a nomination for BAFTA Award for Best Actor in a Leading Role, and Cruise's first Best Actor Academy Award nomination.
His next films were 'Days of Thunder' in 1990 and 'Far and Away' in 1992. In 1994, he starred along with Brad Pitt, Antonio Banderas and Christian Slater in Neil Jordan's 'Interview with the Vampire', a gothic drama/horror film that was based on Anne Rice's best-selling novel. In 1996, he appeared as Ethan Hunt in the reboot of 'Mission: Impossible', which he produced. It was a box office success, although it received criticism regarding the Jim Phelps character being a villain, despite being a protagonist of the original television series. The same year, he took on the title role in 'Jerry Maguire', for which he earned a Golden Globe and his second nomination for an Academy Award. In 1999, he costarred with Nicole Kidman in the erotic Stanley Kubrick film 'Eyes Wide Shut', and took a rare supporting role, as a motivational speaker, Frank T.J. Mackey, in 'Magnolia', for which he received another Golden Globe and a nomination for an Academy Award.
In 2000, Cruise returned as Ethan Hunt in the second installment of the 'Mission Impossible' films, 'Mission: Impossible 2'. The following year Cruise starred in the romantic thriller 'Vanilla Sky' in 2001 with Cameron Diaz and Penélope Cruz. In 2002, Cruise starred in the dystopian science-fiction thriller 'Minority Report' which has been directed by Steven Spielberg and is based on the science fiction short story by Philip K. Dick. In 2003, he starred in Edward Zwick's historical drama 'The Last Samurai', for which he received a Golden Globe nomination for best actor. In 2005, he worked again with Steven Spielberg in 'War of the Worlds', a loose adaptation of the H. G. Wells novel of the same name.
In 2006, Cruise returned to his role as Ethan Hunt in the third installment of the 'Mission Impossible' film series, 'Mission: Impossible III'. In 2007, he took a rare supporting role for the second time in 'Lions for Lambs', which was a commercial disappointment. This was followed by an unrecognizable appearance as "Les Grossman" in the 2008 comedy 'Tropic Thunder' with Ben Stiller, Jack Black, and Robert Downey Jr. This performance earned him a Golden Globe nomination. He played the central role in the historical thriller 'Valkyrie' released on December 25, 2008, to box office success.
In March 2010, Cruise completed filming the action-comedy 'Knight and Day', in which he re-teamed with former costar Cameron Diaz. The film was released on June 23, 2010. He starred in 'Mission: Impossible – Ghost Protocol', the fourth installment in the 'Mission Impossible' series. The film was released in December 2011 to high critical acclaim and box office success.
In 2012, Cruise starred as Jack Reacher in the film adaptation of British author Lee Child's 2005 novel 'One Shot'. In 2013, he starred in the science fiction film 'Oblivion' based on director Joseph Kosinski's graphic novel of the same name. It also starred Morgan Freeman and Olga Kurylenko. He returned as Ethan Hunt in the fifth installment of the 'Mission Impossible' series, 'Mission: Impossible- Rogue Nation, which he also produced. He starred in the 2017 reboot of Boris Karloff's 1932 horror movie 'The Mummy'. In 2018, he again reprised Ethan Hunt, in the sixth film in his franchise, 'Mission: Impossible- Fallout'.
At this point, the question that might be circling your mind is what is the next Tom Cruise movie? Well, you are in the right place. Here's the list of upcoming Tom Cruise films scheduled to release in the near future. We can only hope that the new Tom Cruise movies would be as good as some of his latest ones.
5. Top Gun: Maverick (2020)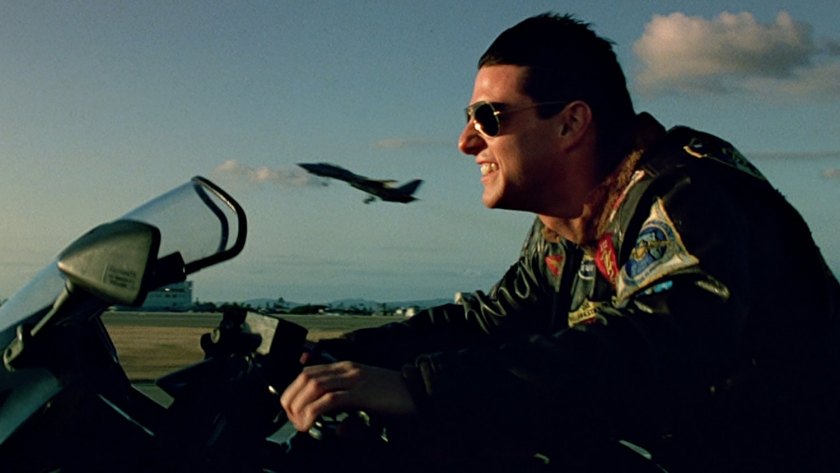 'Top Gun: Maverick' is an upcoming American military action drama film directed by Joseph Kosinski with a screenplay written by Peter Craig, Justin Marks, Ashley Edward Miller, and Zack Stentz. It is the sequel to 'Top Gun' which released way back in 1986. The 1986 film followed the adventures of Pete Mitchell and Nick Bradshaw, better known by their Navy call signs, 'Maverick' and 'Goose'.
Tom Cruise will reprise his role as Pete "Maverick" Mitchell. He is expected to play the role of an air flight instructor and his character, Maverick, will fly an F/A-18 Super Hornet. Val Kilmer will also be reprising the role of Tom "Iceman" Kazansky, Maverick's rival from the previous movie. Although Anthony Edwards' character Nick "Goose" Bradshaw died in the previous movie, Edwards' Twitter campaign, which called for his character to be a part of the sequel, gained significant traction. His role, however, has not been confirmed yet. Miles Teller will be playing Bradley Bradshaw, the son of Edwards' character Nick "Goose" Bradshaw. 'Top Gun: Maverick' is scheduled to be released on June 26, 2020, by Paramount Pictures.
Read More: Johnny Depp Upcoming Movies
4. Mission: Impossible 7 (2021)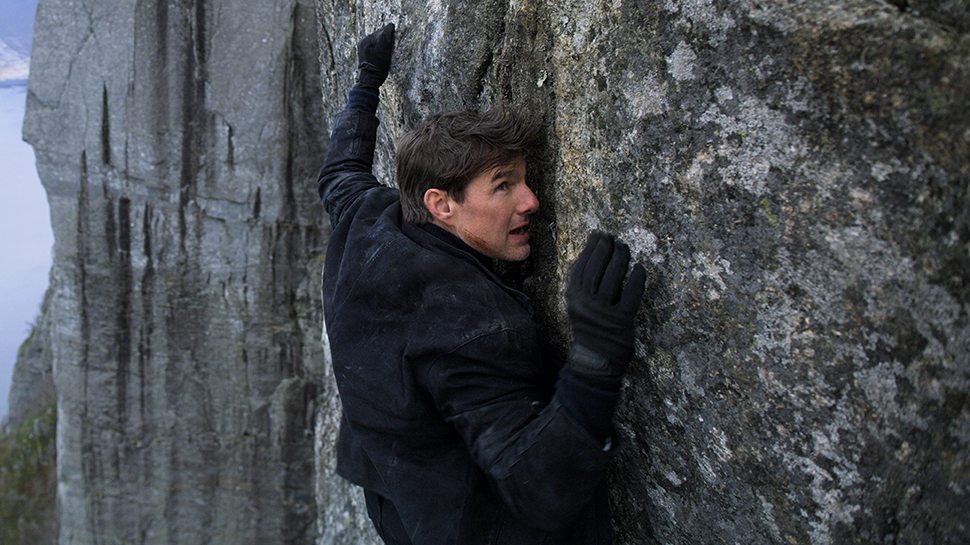 The franchise is back with yet another action-packed addition. Christopher McQuarrie serves as the director and screenplay writer. Nothing specific is known about the plot right now, but we are sure that Ethan Hunt and the team will be back in action once again.
Over the movies, we have seen Hunt in various deadly situations, but the wily IMF agent has always made it out, using a combination of skills, resources, and sometimes sheer luck. Hunt always has an eye for action and goes above and beyond to save the day, no matter where the bad guys are. In the past, we have seen him in several exotic locations, infiltrating, extracting and eliminating when necessary. Needless to say, the upcoming movie will be more of the same.
Now that Hunt's team has somewhat expanded to include a few more dangerous operatives, we can expect them to come together to be more formidable to the villains. Tom Cruise steps up as Hunt once again and seeing the actor in action, you would not be able to guess his age. Always charming, with the slightest hints of menace, nobody plays the protagonist as effortlessly as Cruise does. Hopefully, there will be more bike chases and gunfights when the movie releases on July 23, 2021.
3. Mission: Impossible 8 (2022)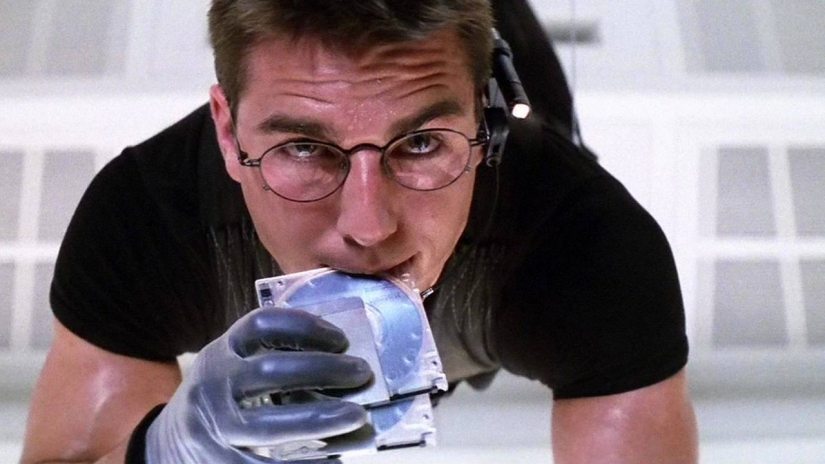 2022 will see yet another installment in the 'Mission: Impossible' franchise with Christopher McQuarrie serving as the director and scriptwriter again. He is bound to ensure that the franchise reaches new heights with each movie. Since he can helm two of the upcoming 'Mission: Impossible' movies, there is a chance that we might see Hunt take on a huge antagonist, perhaps an organization, something which cannot be dismantled in one movie.
One thing is for certain, Hunt will once again go to the ends of the earth, and put his life on the line to make sure that the world is a safer place from shadowy organizations seeking to exert control. Luckily, jobs like these could dangerous, and Hunt has a dedicated and skilled team backing him up. He has operatives, tech people and the talents of Benji.
Tom Cruise will definitely be back as Hunt, and we cannot wait to see what action sequences lie in store for us in the upcoming movie. At this age, Cruise has maintained his status as an action star and does not shy away from a good fight scene. It will be refreshing to see him hunt and stop bad guys when the new movie releases on August 5, 2022.
Read More: Upcoming Daniel Radcliffe Movies
2. Live Die Repeat and Repeat (TBA)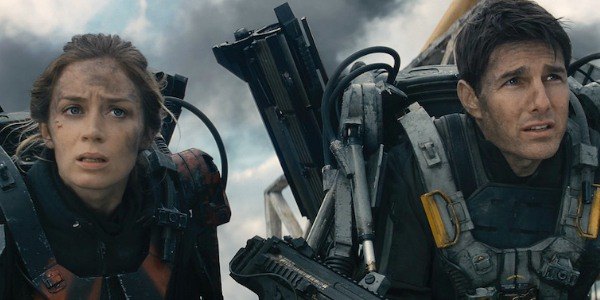 'Live Die Repeat Repeat' is the sequel to 2014's 'Edge of Tomorrow' and will see Tom Cruise teaming up with Doug Liman once again. While the first part was convoluted that left many viewers wondering what happened at the end, Liman has promised that the sequel will be something unexpected.
That said, we do not know what the plot will be exactly. The first movie suggested that the day had been won, but Cruise's character Cage had managed to knock himself into an alternate timeline, leading to an identity crisis as people he knew could not recognize him. It remains to be seen if the sequel picks up on this strand and takes it from there, or heads in yet another direction.
Cruise's co-star Emily Blunt is also slated to be a part of the upcoming project. Tom Cruise has already proved his skills when it comes to playing big roles. The actor has a certain flair that allows him to step into the shoes of larger than life characters, effortlessly. Undoubtedly, he will be looking to amaze us once again in 'Live Die Repeat Repeat'.
1. Luna Park (TBA)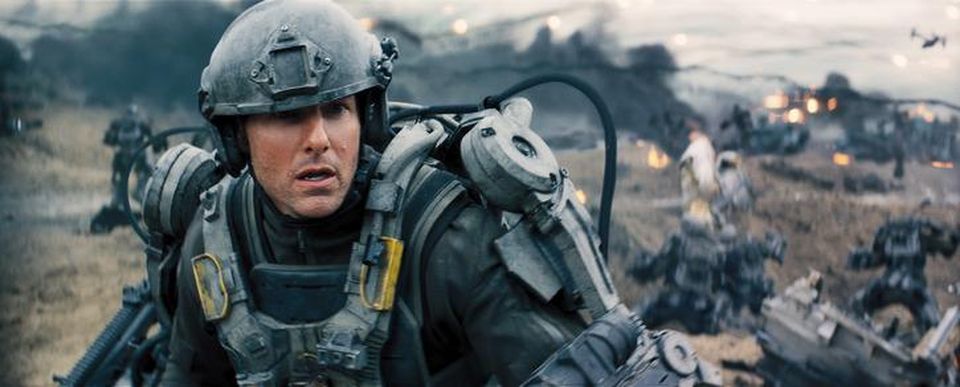 Tom Cruise is reuniting with 'Edge of Tomorrow' director Doug Liman for another action-adventure film. This time Cruise will play the leader of a group of renegade space workers who venture to the moon to steal an energy source. Sounds interesting.. right? It is heartening to see Tom Cruise trying something different.
Of course, we can't expect him to do an emotional drama at this point, because clearly he doesn't want to make films with limited box office potential. But within the realms of the films he wants to make, 'Luna Park' is definitely a welcome surprise.
Read More: Margot Robbie Upcoming Movies