Tom Holland began his career at the age of 12 with a West End theater production of 'Billy Elliot the Musical' in 2008. His stunning portrayal as the titular character of Billy Elliot was widely praised and the then Prime Minister of the U.K., Gordon Brown, invited him as part of the fifth anniversary of 'Billy Elliot the Musical.' He really came to limelight for the global audience in 2013 when he acted in 'The Impossible' alongside actors like Ewan Mcgregor and Naomi Watts. After 'The Impossible', Holland starred in Ron Howard's 'In the Heart of the Sea' alongside Chris Hemsworth, Benjamin Walker, and Cillian Murphy. He shot to stardom after joining the Marvel Cinematic Universe as Peter Parker a.k.a Spider-Man with the 2016 movie 'Captain America: Civil War.'
Movies like 'Spider-Man: Homecoming' (2017), 'Avengers: Infinity War' (2018), and 'Avengers: Endgame' (2019) catapulted him as one of the most popular Marvel actors working in America today. Now you must be wondering what is the next Tom Holland movie or TV show? Well, here's the list of upcoming Tom Holland films and TV shows scheduled to release in the near future. We can only hope that the new Tom Holland movies would be as good as some of his recent ones.
8. Spies in Disguise (2019)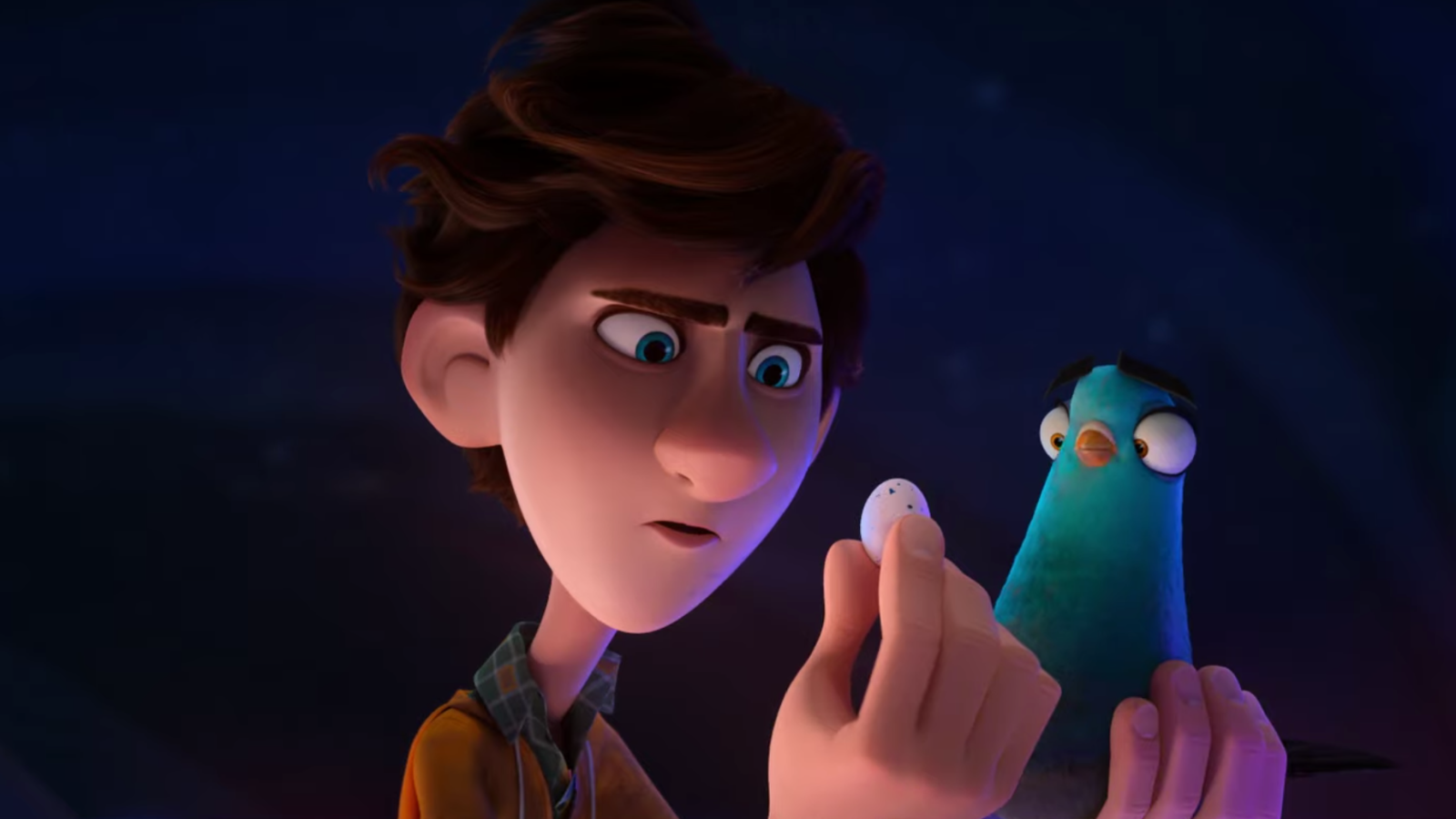 'Spies in Disguise' is an animated spy thriller which is loosely based on the 2009 animated short 'Pigeon: Impossible' by Lucas Martell. The movie features Will Smith, Tom Holland, Ben Mendelsohn, Karen Gillan, Rashida Jones, and DJ Khaled in the voice cast. While Will Smith lends his voice to the super-spy Lance Sterling, Tom Holland plays the voice role of Walter Beckett, a recluse, scientific nerd and an expert in gadget designs.
Though Walter's awesome gadgets come in handy for Sterling on his dangerous assignments, they are polar opposites in character. But a weird situation compels them to join forces and work as a team to save the world from ultimate evil. Karen Gillan lends her voice to a mysterious woman named Eyes in the movie. Directed by Nick Bruno and Troy Quane and written by Brad Copeland, 'Spies in Disguise' is slated for a December 25, 2019 release.
7. Dolittle (2020)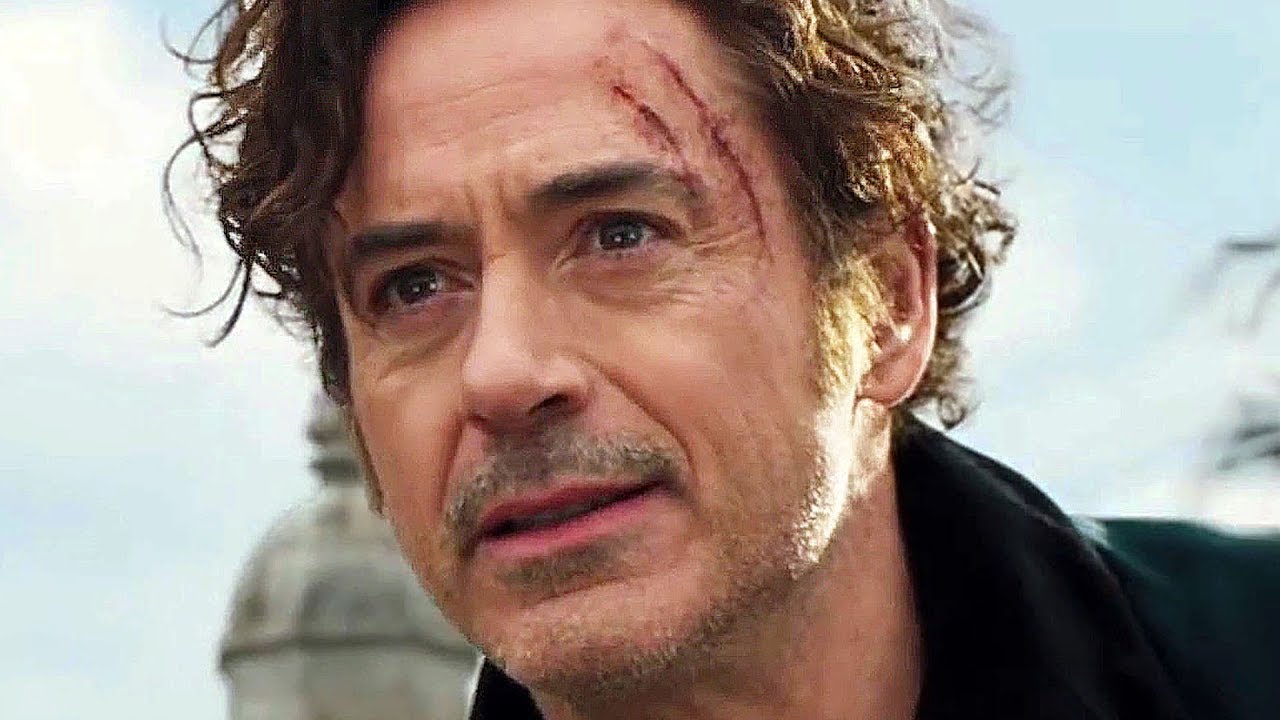 Tom Holland reunites with Robert Downey Jr. after 'Avengers: Endgame' for 'Dolittle,' a live-action/CG hybrid feature. The plot follows Doctor Dolittle (Robert Downey Jr.), a weird physician who starts to talk with animals all of a sudden. Enthralled by the feat, he decides to start treating animals instead of human patients.
Though the move seems logical for him, it brings unexpected consequences later in his life. Tom Holland is associated with the project as a voice actor for the character of Jip the Dog. More details about Jip are not known yet. Other cast members include John Cena, Emma Thompson, Selena Gomez, Ralph Fiennes, Rami Malek, Octavia Spencer, Kumail Nanjiani, and Marion Cotillard as various animals. 'Dolittle' is directed by Jonathan Liebesman, from a script by Stephen Gaghan and Thomas Shepherd. Universal Pictures has lined up the movie for a January 17, 2020 release.
6. Onward (2020)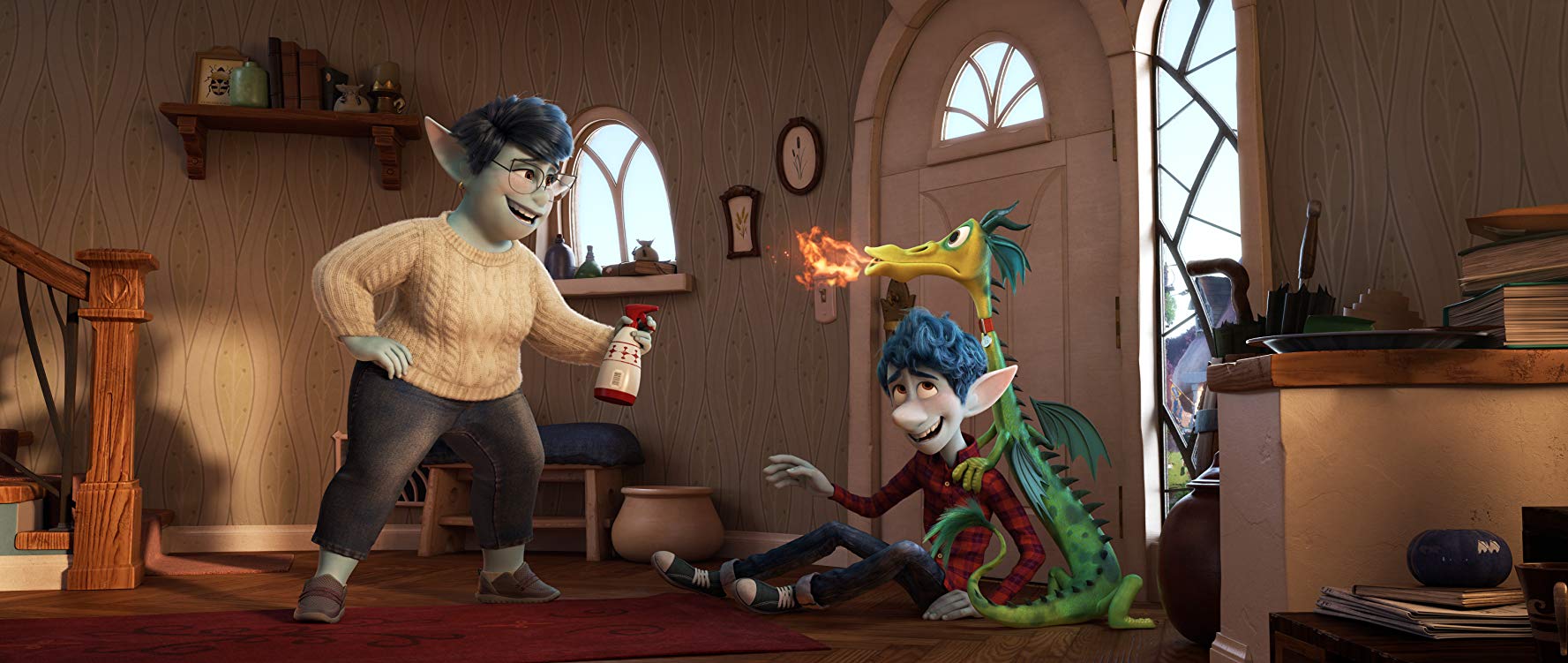 'Onward' is an upcoming animated adventure comedy film featuring Tom Holland and Chris Pratt in the lead voice roles. The plot follows two elf-brothers—Barley Lightfoot (Pratt) and Ian Lightfoot (Holland)—who embark on a trip in search of the last magic trick that is left in their world.
While Barley is an exuberant young man, Ian is a teenager who keeps things to himself. But both the brothers share a common desire to spend a day with their father who died before their birth. Julia Louis-Dreyfus portrays the role of their mother. 'Onward' is directed by Dan Scanlon from a screenplay he co-wrote with C.S. Anderson. Pixar Animation Studios and Walt Disney Pictures produce the movie, which is set to release on March 6, 2020.
Read More: Upcoming Cillian Murphy Movies
5. Uncharted (2020)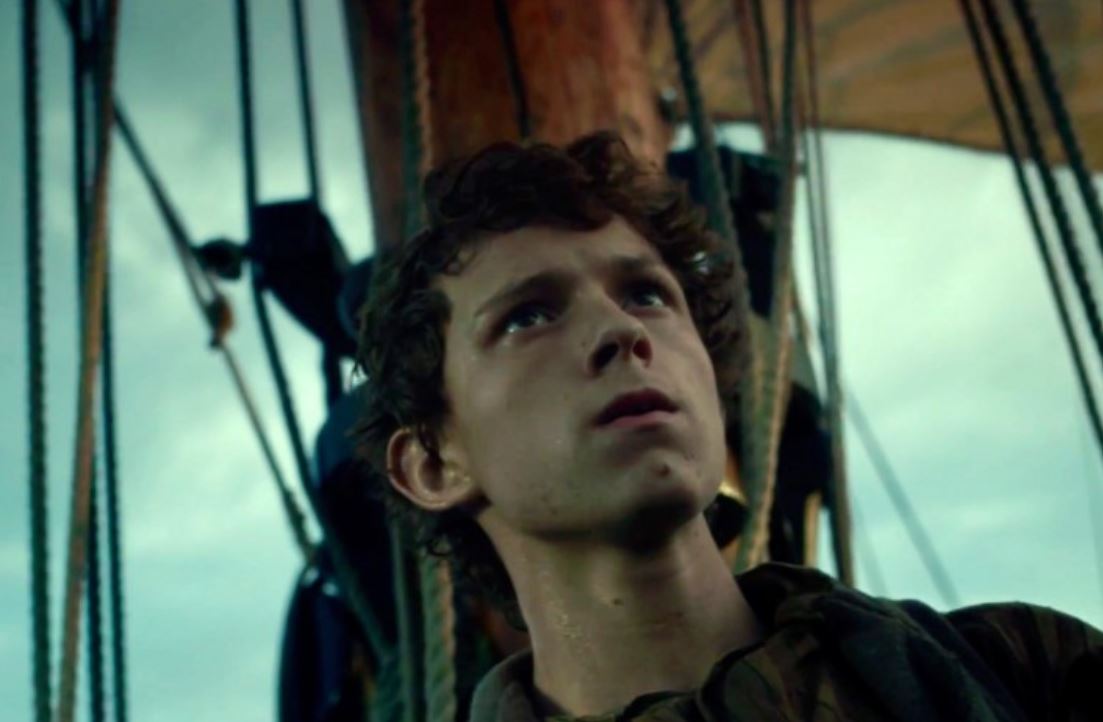 The long-gestating action-adventure flick from Sony Pictures, 'Uncharted' is an adaptation and a prequel to the popular PlayStation adventure game series, according to reports. Tom Holland plays the character of a treasure hunter named Nathan Drake in the movie.
Drake appears as an adventurer in the video game who combs through tombs for hidden treasures and ancient artifacts. He locks horns with mercenaries, terrorists and deadly curses in the pursuit of fortune. 'Uncharted' is directed by Dan Trachtenberg, best known for '10 Cloverfield Lane' and 'Black Mirror,' from a script adapted by Jonathan Rosenberg and Mark Walker. Sony has set a December 18, 2020 release date for the movie.
4. The Devil All the Time (2020)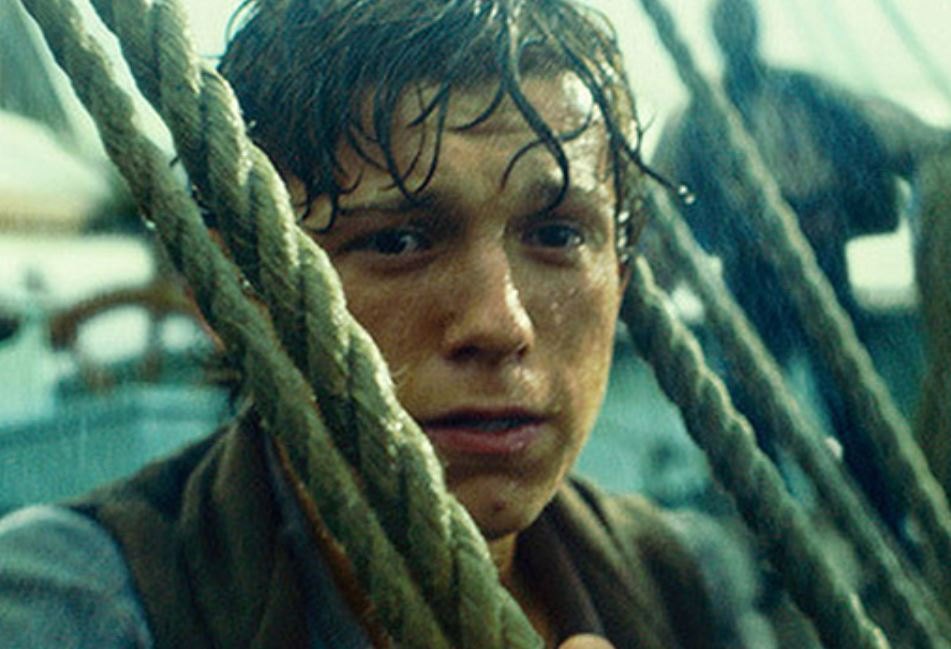 Based on Donald Ray Pollock's 2011 novel, 'The Devil All the Time' is an upcoming thriller from Netflix. The plot centers on a godforsaken backwoods called Knockemstiff, Ohio, where some helpless characters grapple with their doomed destinies.
Willard Russell (Bill Skarsgård) turns to god and sacrifices after his wife falls mortally ill. His son Arvin Russell (Tom Holland) chooses a different path to make meaning out of his life. Other cast members include Jason Clarke, Haley Bennett, Riley Keough, Mia Wasikowska, Robert Pattinson, and Sebastian Stan. 'The Devil All the Time' is directed by Antonio Campos from a screenplay he co-wrote with Paulo Campos. The movie, which started filming in February 2019 in Birmingham, is expected to hit the screens in 2020.
Read More: Upcoming Patrick Wilson Movies
3. Chaos Walking (2020)
Tom Holland teams up with Daisy Ridley and Mads Mikkelsen for the sci-fi thriller 'Chaos Walking.' Based on the YA novel series of the same name by Patrick Ness, the plot follows the young survivor of a lethal virus attack on the futuristic planet New World. The survivors of the pandemic outbreak can hear the thoughts of every other person as harrowing visions and sounds called Noise, which eventually turn them mad. Todd, the protagonist (played by Holland), desperately searches for a cure to save his race from the ordeal and a looming wipe-out. When he chances upon a mysterious woman named Viola (Ridley), he gets some crucial information about the secret behind the outbreak.
According to reports, the movie has undergone massive re-shoots after the makers found it "unreleasable." The release date of the movie has been pushed back to 2020 due to the re-shoots. 'Chaos Walking' is directed by Doug Liman, best known for 'Edge of Tomorrow,' from a script co-written by Charlie Kaufman, Jamie Linden, Patrick Ness, Lindsey Beer, Gary Spinelli, and John Lee Hancock.
Read More: Upcoming Adam Driver Movies
2. Cherry (2020)
'Cherry' hit the headlines as the first directorial venture from 'Avengers: Endgame' directors Anthony Russo and Joe Russo outside the Marvel Cinematic Universe. Based on the New York Times bestseller book of the same name by Nico Walker, the movie tells the true story of the author who was an Army medic in the battlefields of Iraq.
After being haunted by a chronic PTSD problem, he comes back and becomes an opioid addict. He later starts robbing banks until the cops put him behind the bars in 2011. The man is expected to be released from prison in 2020. Other details about the cast haven't been revealed yet. Jessica Goldberg adapted the screenplay for Russo Brothers. The movie is slated for a 2020 release.
1. Untitled Spider-Man Sequel (2021)
The upcoming 'Spider-Man' movie is expected to be a continuation of 'Far From Home'. The film has John Watts at the helm. As is Marvel's nature, they are keeping all the cards close to their chest, for now, so nothing is known about the plot. Holland will obviously be reprising his role as Peter Parker or Spider-Man and we can expect some of the regulars in Peter's life to return like MJ, Aunt May and perhaps Happy.
Holland has already amazed us with his breezy performance as Spider-Man and managed to win our hearts. We cannot wait to see the actor return as the web-slinger. The untitled Spider-Man movie is slated to be released on July 16, 2021.
Read More: Upcoming Tom Felton Movies
ALREADY RELEASED
Spider-Man: Far from Home (2019)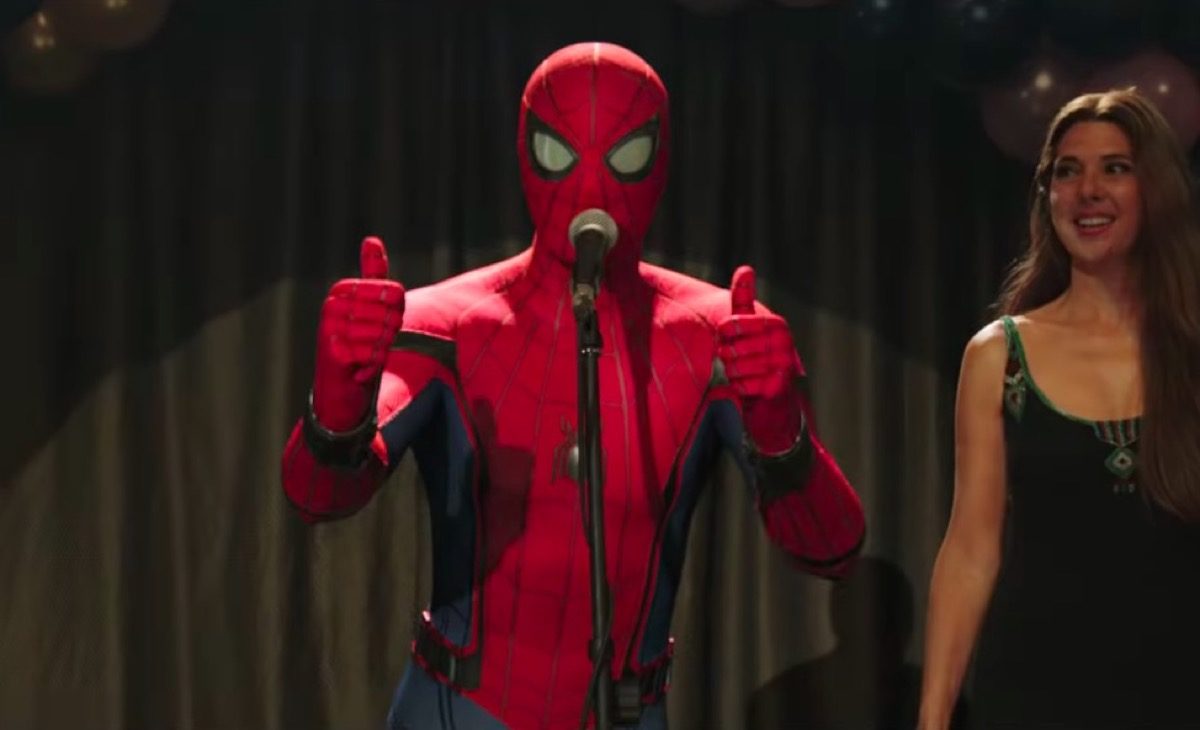 'Spider-Man: Far From Home' is the sequel to 'Spider-Man: Homecoming' (2017). Produced by Columbia Pictures and Marvel Studios, the movie brings back Tom Holland as Peter Parker a.k.a. Spider-Man. The film follows Peter Parker who grieves the loss of his mentor Tony Stark (Robert Downy Jr.) in 'Endgame'. He tries to deal with the situation by diverting his mind to his love interest in school, Michelle "MJ" Jones (Zendaya) and taking part in fundraiser campaign for the homeless, conducted by Aunt May (Marisa Tomei).
Parker goes on a trip to Europe along with his schoolmates. But Nick Fury (Samuel L. Jackson) disrupts his vacation by recruiting him to team up with the shadowy Quentin Beck a.k.a Mysterio (Jake Gyllenhaal) for a final showdown with the apparently villainous Elementals. Cobie Smulders and Jon Favreau also play major roles in the movie, which is directed by Jon Watts from a screenplay by Chris McKenna and Erik Sommers. Sony Pictures released the film on July 2, 2019.