Thomas William "Tom" Selleck born on 29th January 1945 is an American born actor who is also a producer. He works mainly in features film and TV series. His role in the TV series Magnum P.I have been highly appreciated. He was also part of many other TV shows, especially the popular sitcom "Friends" for which he won Outstanding Best Actor in the Guest Role Award. His trademark is that he is extremely tall and has a well-kempt mustache. Here's the list of the top movies and TV shows of Tom Selleck.
10. Runaway (1984)
Runaway is about a robotic engineer who specializes in repairing malfunctioning robots hired to perform everyday work at homes. There is a murder which occurs and he soon realizes that the robots are programmed to kill people. He pushes himself to solve the crime and nab the wrongdoers. It is directed by Michael Crichton. It stars Cynthia Rhodes, Gene Simmons, and Kirstie Alley.
9. 3 Men and A Baby (1987)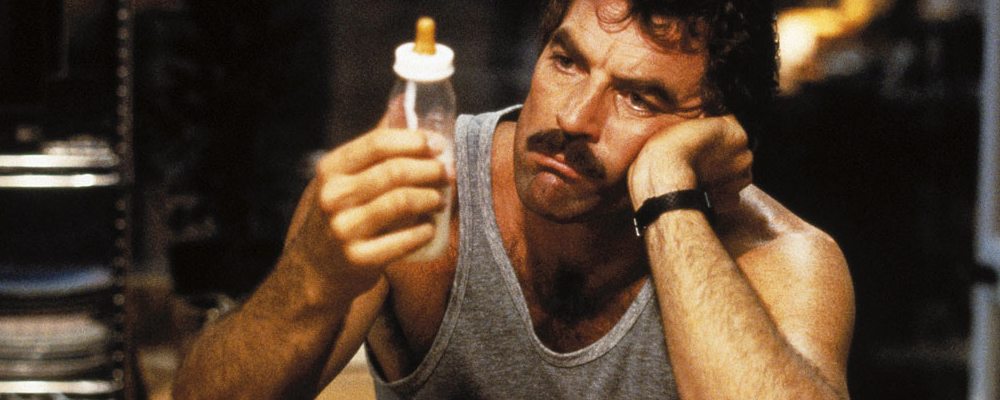 3 Men and a Baby is about three bachelors living in the New York City. A baby is left at their doorstep saying it belongs to one of the roommates' girlfriends. They try their hand at babysitting which initially is disastrous but later they get emotionally attached to the baby. It is directed by Leonard Nimoy. It also stars Steve Guttenberg, Ted Danson, and Nancy Travis.
8. High Road to China (1983)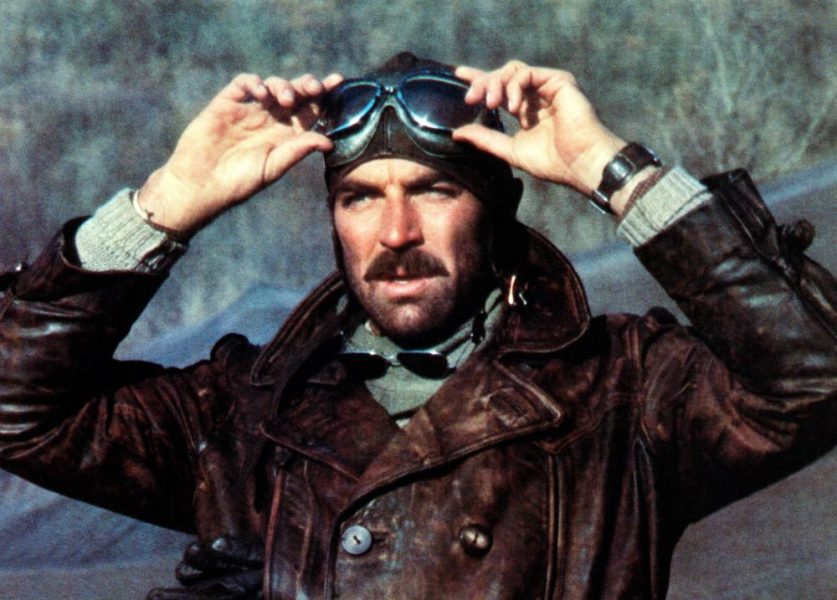 High Road to China set in the 1920s during WW1 is based on the story of a spoiled heiress of a fortune trying to find her father who disappeared in Asia. She hires two pilots to help her find him one of whom is an alcoholic American biplane pilot. The situation they come across in the process forms part of rest of the story. It is directed by Brian G. Hutton. It also stars Bess Armstrong, Jack Weston, and Wilford Brimley.
7. In & Out (1997)
The story of In & Out starts when an actor during his winning speech talks about his midwestern teacher's sexuality which causes him to question his orientation. The entire media concentration turns to this teacher who is living happily in a small town. The rest is about how he convinces people around him that he isn't gay. It is directed by Frank Oz. It also stars Kevin Kline, Joan Cusack, and Matt Dillon.
6. An Innocent Man (1989)
An Innocent Man is about an innocent man wrongly convicted of crimes regarding drugs. He with the help of an inmate learns to survive and once he is released, he seeks revenge. It is directed by Peter Yates. It stars F. Murray Abraham, Laila Robins, and David Rasche.
5. Quigley Down Under (1990)
Quigley Down Under is about a man named Quigley who gets hired and framed by an Australian rancher in a situation where he is hired to kill Aborigines. It revolved around how he saves himself from this scenario and plans to kill the mastermind of the arrangement. It is directed by Simon Wincer. It stars Laura San Giacomo and Alan Rickman.
4. Midway (1976)
A world war based movie which shows the war between the US and the Japanese which is initiated by the Naval forces of both the countries and ends up being the turning point of the Pacific Theatre of World War II. The whole episode takes place on the island of Midway. It is directed by Jack Smight. It also stars Charlton Heston, Henry Fonda, James Coburn and Glenn Ford.
3. Coma (1978)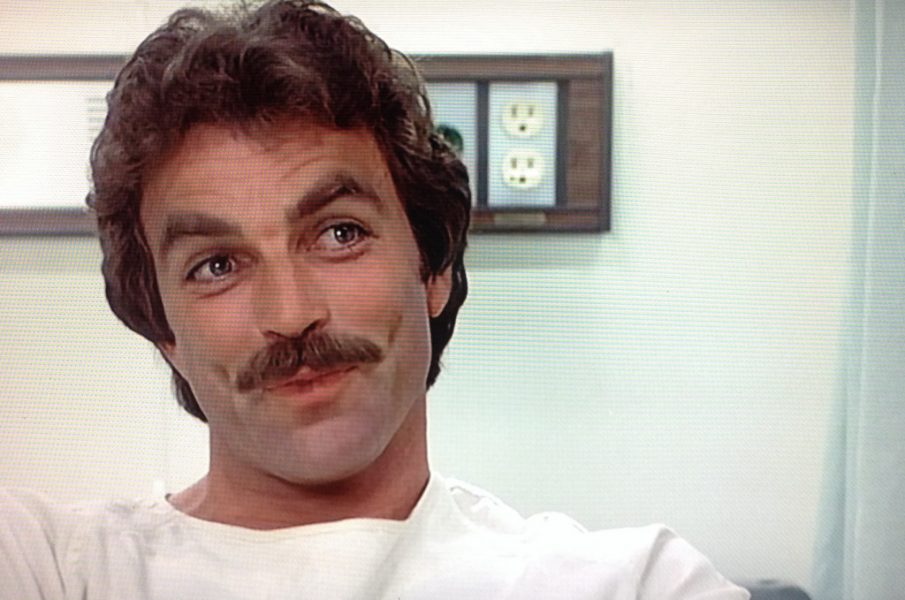 Coma is about a doctor working in a hospital where multiple coma cases are observed. She finds the reason and unleashes a big conspiracy behind it. It is about her fight to gain evidence and bring justice. It is directed by Michael Crichton. It also stars Michael Douglas, Rip Torn, Geneviève Bujold and Elizabeth Ashley.
2. Magnum P.I (1980 – 1988)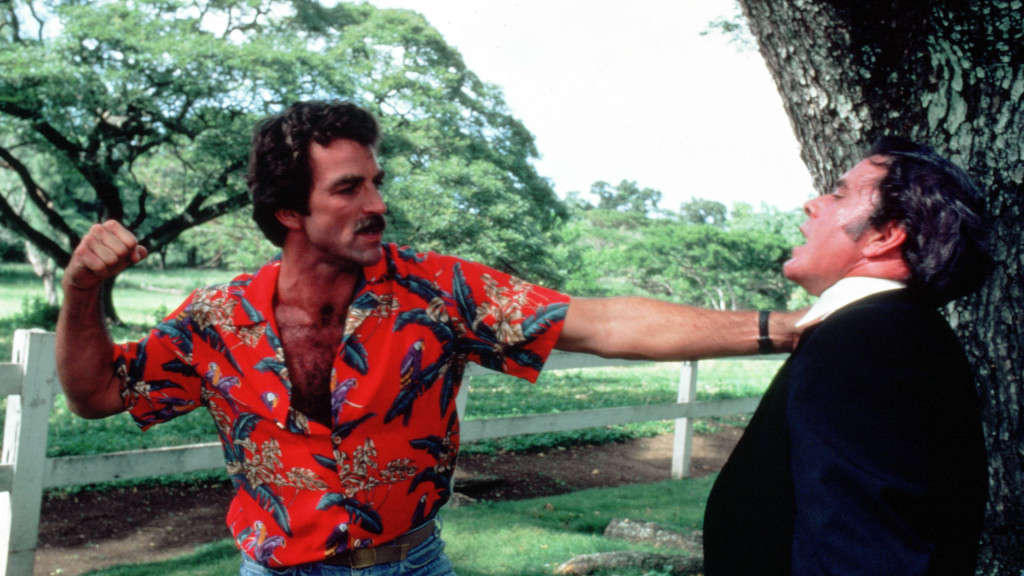 The story revolves around Magnum who works as a private investigator living in Hawaii. He resides in a grand house owned by the much-acclaimed author. He takes up the cases that require his expertise. It is directed by Ray Austin, Michael Vejar, and Ivan Dixon. It also stars John Hillerman, Roger E. Mosley, and Larry Manetti.
1. Blue Bloods (2010-)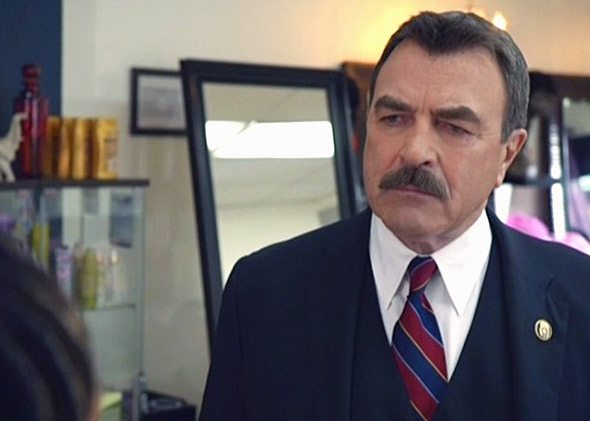 The series focuses on the story of a New work Police chief who carries his duties with utmost respect and boldness. He faces the big names in the country bravely and fights through risky situations. It is directed by Robin Green and Mitchell Burgess. It stars Bridget Moynahan, Len Cariou, and Donnie Wahlberg.
Read More: Sam Elliott Movies