The hardened faces of Tommy Lee Jones' characters have an origin story behind them. Their roots trace back to the actor's difficult adolescence. Young Jones had worked very hard to secure a scholarship to go to Harvard. The actor shared his room with the future vice president Al Gore at the university. Jones fell in love with theater during his college days and decided to move to New York after graduation to pursue a career in acting. The decision was a risky one as Jones lacked any prior acting experience other than a few amateur university theater productions. Nevertheless, he moved to New York in 1969. He started his acting career with a role in an off-Broadway production. Frequent stage roles along with a regular role in the ABC daytime soap 'One Life to Live' helped him to make both ends meet during the early '70s. Jones' feature film debut was in the 1970 movie 'Love Story.' His raw demeanor, high Texas accent and harsh voice helped him to establish a very unique identity.
But the same peculiarities trapped him in a limited number of roles. Fed up with the Broadway experience, Jones turned his focus towards Hollywood. He got his first breakthrough in the popular television series 'Charlie's Angels' in 1976. His first major role in a Hollywood feature film was in the 1976 crime drama 'Jackson County Jail.' Jones churned out more than 30 titles in both movies and TV shows. His major works during this phase include 'The Amazing Howard Hughes' (1977), 'The Executioner's Song' (1982), 'Lonesome Dove' (1989), 'Coal Miner's Daughter' (1980), and 'JFK' (1991).
Jones' performance in 'The Executioner's Song' won him an Emmy Award in 1983. He played the role of Clay Shaw, a homosexual Dallas business tycoon who is suspected for the assassination of President John F. Kennedy. The character earned Jones his first Academy Award nomination for Best Supporting Actor in 1992. In the same year, 'Under Siege' boosted his popular appeal as a star. The 1993 thriller 'The Fugitive' catapulted Jones as an A-Lister. His stunning portrayal of the U.S. Marshal Samuel Gerard earned him his first Oscar for Best Supporting Actor in 1994. Blockbusters like 'Natural Born Killers,' 'The Client' and 'Blown Away' followed after his Academy Award win. His transformation as the villain Two-Face in the 1995 movie 'Batman Forever' earned him another blockbuster.
Jones' next big breakthrough was the 1997 hit 'Men in Black.' Jones and Will Smith's pairing as two hilarious U.S. immigration agents fighting an alien invasion stole the hearts of the viewers and paved the way for a successful franchise. He managed to keep his momentum intact with movies like 'Double Jeopardy' (1999), 'Rules of Engagement' (2000) and 'Space Cowboys' (2000). In 2005, his feature directorial debut 'Three Burials of Melquiades Estrada' won him the Best Actor Prize at the 2005 Cannes Film Festival.
Jones returned to his true form with the 2007 movie 'No Country For Old Men,' which won the Academy Award for Best Picture. His other major movies as an actor include 'The Company Men' (2010), 'Captain America: The First Avenger' (2011), 'Men in Black 3' (2012), 'Hope Springs' (2012), 'Lincoln' (2012), and 'Emperor' (2012). His second major directorial venture, 'Homesman' garnered critical acclaim. So now at this point, you might be wondering what is the next Tommy Lee Jones movie or TV show? Well, here's the list of upcoming Tommy Lee Jones films and TV shows scheduled to release in 2019 and 2020. We can only hope that the latest Tommy Lee Jones movies would be as good as some of his recent ones.
2. Ad Astra (2019)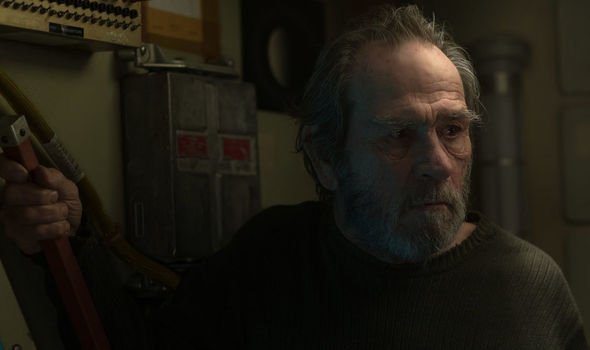 Tommy Lee Jones joins the ensemble cast of the upcoming sci-fi epic 'Ad Astra' alongside Brad Pitt and Ruth Negga. According to reports, the plot follows an engineer Roy McBride (played by Brad Pitt), who embarks on an adventurous journey to the faraway planet Neptune in search of his missing father. Tommy Lee Jones plays the role of Roy's lost father, Clifford McBride. He disappeared during a secretive mission to contact an extra-terrestrial intelligence on the mysterious planet of Neptune twenty years ago. Donald Sutherland plays an undisclosed character in the movie. Jamie Kennedy portrays the astronaut Peter Bello, who is a sergeant posted on a Mars base station for an extended secret mission. Details regarding Ruth Negga's character haven't been revealed yet. The other cast includes John Ortiz and Kimberly Elise. 'Ad Astra' is directed by James Gray from a screenplay he co-wrote with Ethan Gross. The movie is slated for a September 20, 2019 release.
Read More: Upcoming Ryan Reynolds Movies
1. The Comeback Trail (TBA)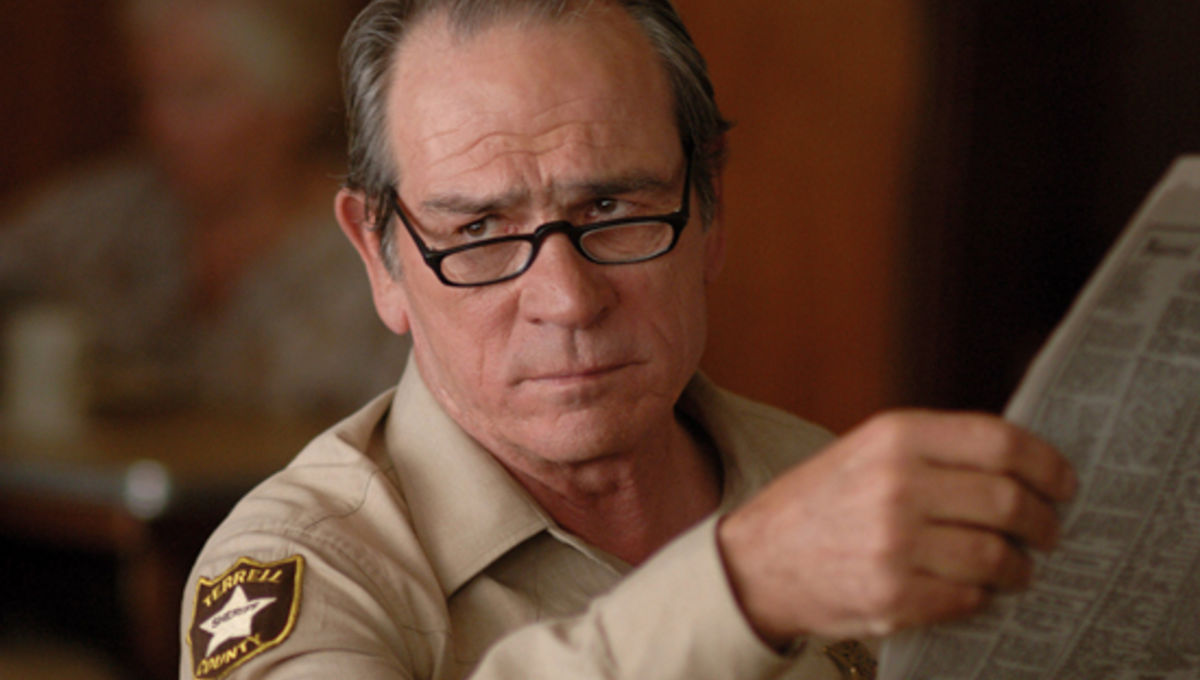 The action-comedy 'The Comeback Trail' brings together the Oscar-winning veterans Robert De Niro, Tommy Lee Jones and Morgan Freeman. The plot follows Max Barber (played by Di Nero), who is a desperate man in debt to a ruthless mobster (played by Freeman). The don never tolerates a bad debt. As a last measure to save his life from the bullets of the mobster, Barber plans a comprehensive murder plot involving the washed-up cowboy superstar Duke Montana (played by Jones). He managed to rope in a reluctant and depressed Montana to sign on his shoddy Western movie script. Barber aims to execute an insurance fraud by setting up Montana's death during the filming.
But Montana has his own script for his real death. The depressed man is on the verge of killing himself and looking for a better way to commit suicide. Paths of Barber, Montana and the mobster cross and entangle before the unexpected climactic showdown. The movie is directed by George Gallo, who is known for Michael Bay's 'Bad Boys' franchise, from a screenplay he co-wrote with Josh Posner. 'The Comeback Trail' is reportedly based on 1982 film of the same name, which is written and directed by Harry Hurwitz. The 1982 original features Chuck McCann and Buster Crabbe as two struggling film producers. After a series of failures, they plot a murder scheme of launching a movie with an ailing superstar in the lead and benefit from his death while filming.
Gallo's remake is produced by Steven Tyler Sahlein, March On Productions' Richard Salvatore and David Ornston, in association with Joy Sirott Hurwitz and Julie Lott Gallo. Justin Calvillo and John DeMarco, Storyboard Media's Philip Kim, Patrick Hibler and Elisabeth Costa de Beauregard, along with Ben Ruedinger and Joerg Fischer finance and executive produce the project.
Read More: Upcoming Donald Sutherland Movies