When selecting a great movie shot, I am not exactly looking at how pretty it is, but rather how much it has to say. Yes, sometimes a beautiful shot may be equally deep. Though, one has to keep in mind, the context is very important. A movie shot may appear irrelevant to someone who's unaware of the context and meaning behind that shot. And that's why selecting the best shots in movies is different from selecting the best photograph or the best painting. With that said, let's see what made the list of top 10 movie shots of 2014.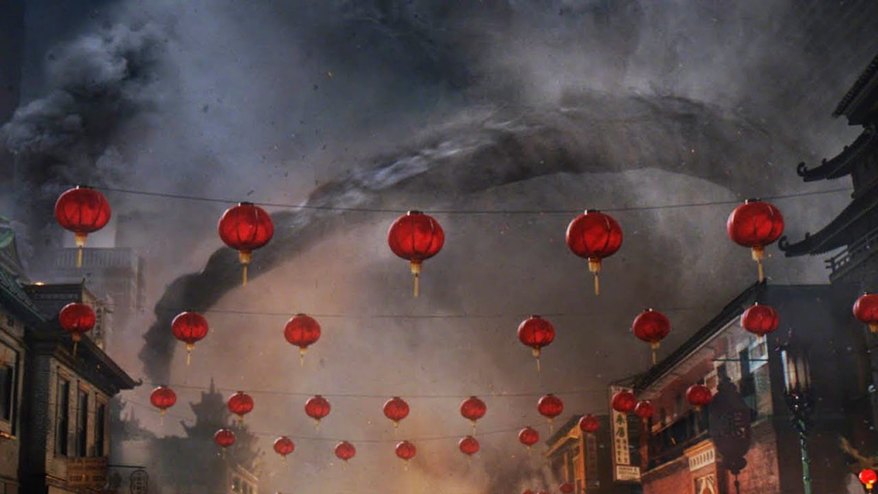 'Godzilla', Cinematographer: Seamus McGarvey
When you have a backdrop of Godzilla's tail against the beautiful Chinese lamps of San Francisco's famous Chinatown, you instantly realize the horror of it. It is common technique that film-makers use — mix horror with innocuous beauty — but rarely to the effectiveness as in the above shot.
(Photo Courtesy: Sony/Columbia)
9.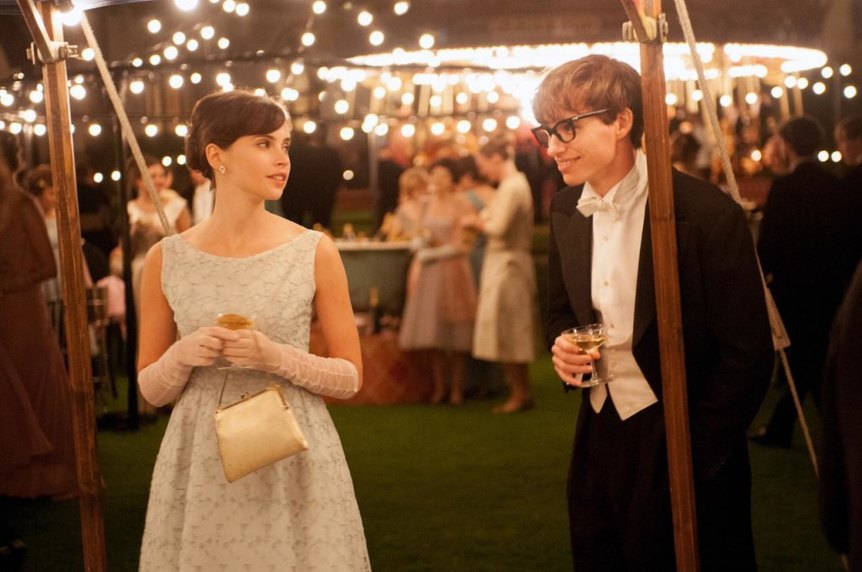 'The Theory of Everything', Cinematographer: Benoît Delhomme
The lighting, the setting, the expression: everything looks perfect, but is it actually ? Stephen Hawking, played by Eddie Redmayne, is looking at his soon-to-be-wife Jane Wilde (Felicity Jones) in an awkwardly affectionate way, and when you know that their world is soon going to be rocked (by the reveal that Hawking is suffering from ALS disease), you understand and acknowledge the beauty of this moment.
(Photo Courtesy: Sony/Columbia)
8.
'Mr. Turner', Cinematographer: Dick Pope
I won't say much about this shot, as it is evidently beautiful, except this: Mr. Turner, the famous landscape painter on which the film is based upon, himself, would have approved of this beautiful silhouette shot.
(Photo Courtesy: SPC)
7.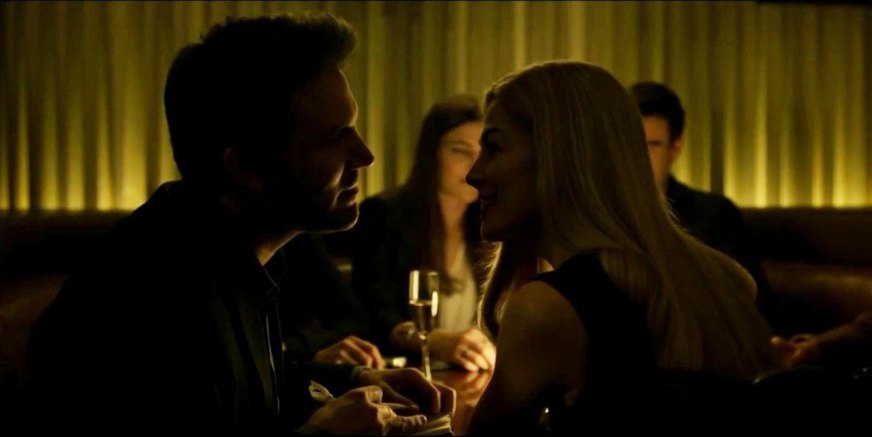 'Gone Girl', Cinematographer: Jeff Cronenweth
From an aesthetic point of view this shot is close to perfect. But think about this: this shot could have been taken in a bright room with brighter surroundings. The reason this shot is so great is because darkness has role to play in it, just like, darkness plays its role in every human's life, including the characters of this film. (Read review HERE)
(Photo Courtesy: 20th Century Fox)
6.
'Birdman', Cinematographer: Emmanuel Lubezki
'Birdman's innovative one-take cinematography is going to fetch it, in all probability, an Oscar, but that's a separate conversation. Here we are only talking about shots and this one, out of many extra-ordinary shots in 'Birdman', conveys more than what meets the eye. A troubled actor who is about to stage his first play is riddled with his inner demons and there is no better shot in the film than this that conveys his inner chaos. (Read review HERE)
(Photo Courtesy: Fox Serchlight)
5.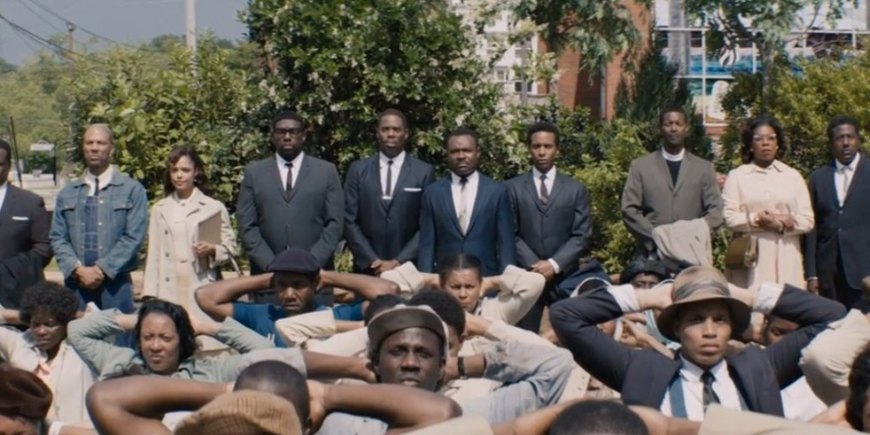 'Selma', Cinematographer: Bradford Young
In the wake of what's happening in America right now over the rights of black people and how they are treated by police, this shot holds a special significance. Even though the film is based on Martin Luther King and his civil rights movement, it has become relevant to the times we are living in. When you compare the film and this shot to what is happening now, you realize, not much has changed in the last 50 years.
(Photo Courtesy: Paramount)
4.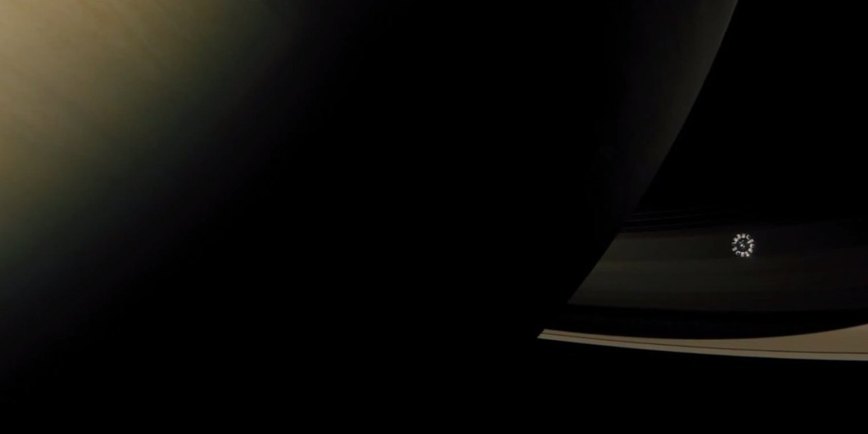 'Interstellar', Cinematographer: Hoyte van Hoytema
Interstellar is full of beautiful, picture perfect images. So, it was difficult to choose one that had more to say that just the prettiness. And I finally chose this one because of the way in which it conveys how small we are in schemes of this enormous, beautiful universe. (Read review HERE)
(Photo Courtesy: Paramount)
3.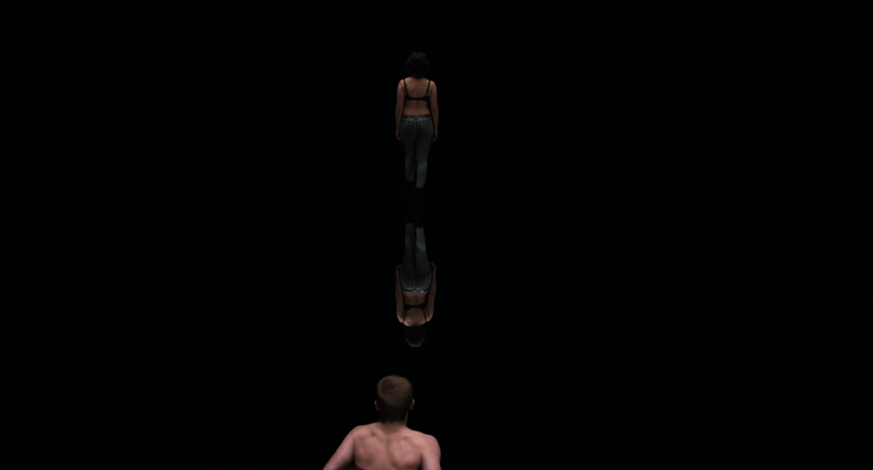 'Under the Skin', Cinematographer: Daniel Landin
Scarlett Johansson plays an alien in 'Under the Skin', who prays on her targets by luring and seducing them. This shot is one of those instances where she brings her catch to her house and then plays around with them. The beauty of the shot is that it is simplistic, yet frightening. You don't need to see the face of the man to visualize his lust turning into fear. And you don't even need to see alien's face to realize her wicked intentions.
(Photo Courtesy: A24)
2.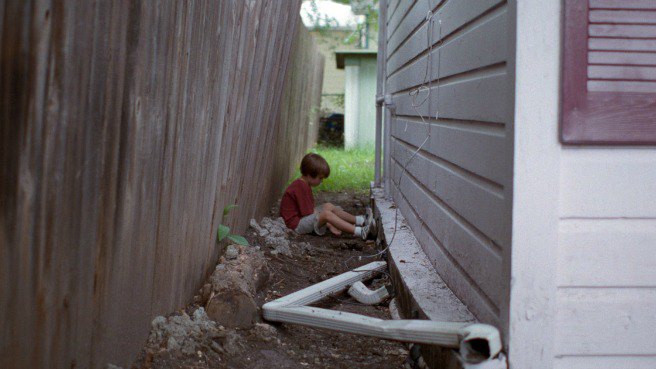 'Boyhood', Cinematographer: Shane F. Kelly and Lee Daniel
When I looked at this shot I was instantly transported back to my childhood days. I know many of you might also have had similar experience. Just the sheer pleasure of being lost in your own world, playing with whatever you have found, without the worries of past or future is an experience common to everyone's childhood. And that's why this shot is special in ways more than one. (Read review HERE)
(Photo Courtesy: IFC)
1.
'CitizenFour', Cinematographer: Laura Poitras
Yeah, I know. Many of you are surprised by this choice. But there're reasons why this shot from the documentary 'CitizenFour' sits at the top. First of all, it has this silent quality about itself, where you don't need to listen to any words to feel the underlying tension. 'CitizenFour' is based on Edward Snowden, who famously leaked classified information of US government and was basically on the run, until Russia provided him with asylum. This shot is one of the closing shots of the film in which Edward Snowden and his girlfriend are shown cooking in the kitchen in an undisclosed location in Russia. This strategically taken shot in the darkness of night says so much about Snowden's living state, which, even though might look comfortable from outside, is far from any hope or any real comfort of mind. This one shot is enough to make us realize — even pity — the price he is paying for his actions.
(Photo Courtesy: Radius-TWC)