Travel is no longer merely a sub-genre in film. Some of the best films I have ever seen recount travel as a life altering experience for the protagonist, or offer uniquely deep philosophical insights into the ever winding conundrum of the journey or the destination, among many more. I strongly believe that films remain the closest source to temporarily quench your ever increasing non satiated wanderlust and desire for travel. The internet and social media especially has us all daydreaming at our regular jobs of travelling to exotic locations, simply for a kickback, while there are some who yearn for a deeper, more soul enriching experience.
For either category of travelers, Netflix hosts selective content buried beneath heaps of popular movies. The movies listed below may or may not have travel as a salient plot point, but for the latter, the reason for their inclusion would be their disarmingly beautiful utilization of a destination that would inspire you to pack your bags and move straightaway. The kind of films that especially evoke a love affair with a city or country are my absolute favourite ones. With all that said now, here's the list of really good travel movies on Netflix that are available to stream right now. The list includes adventure travel movies and backpacking movies.
12. Expedition Happiness (2017)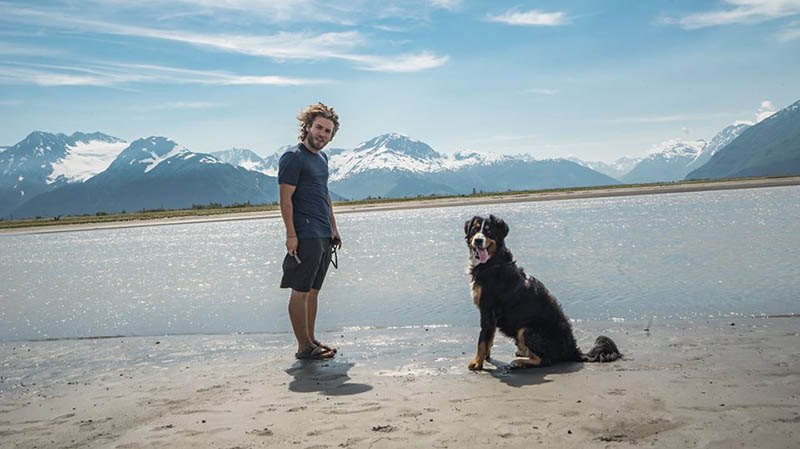 Well, certainly not the best of travel documentaries out there, I have to admit at the outset. 'Expedition Happiness' is about two individuals, a musician and a filmmaker who set out to find "happiness" away from the confines of their home and outside their comfort zones. They refurbish a bus and set out on their journey through Alaska into the South, including Mexico and other South American cities, only to be set back by problems that usually accompany travels of such nature, and their mountain dog's intolerance to heat, a thing I feel pretty sorry about.
Certain viewers have termed their journey inconsequential and their behaviour callous on certain occasions, and while I am inclined to agree, I have to give it to the makers to actually go out there and document their travelogue. They attempted what most of us only dream of, and that may be reason enough to watch this laid back, low budget documentary. However, if well-made travel documentaries are your thing, you might want to give a try.
11. Like Father (2018)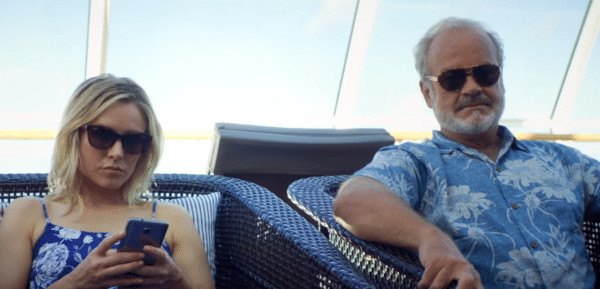 If you can look beyond the fairly obvious (and annoying) advertising of the cruise line, you will find a feel good, mostly harmless film about father daughter bonding somewhere in there. After Rachel is left at the altar, she goes on the Caribbean cruise booked for her honeymoon with her father, as the two work on fixing their relationship, accompanied with some breezy humorous bits. I am not one to label movies using mawkish adjectives, but this one sure is cute, if you are ready to shed some reservations of course and know what to expect.
10. Pirates of the Caribbean: Dead Men Tell no Tales (2017)
The POTC films are not exactly towering cinematic achievements, but they sure as hell were fun blockbuster outings, especially the first two instalments. The third seemed to lack a bit of steam, nonetheless made up for by Johnny Depp's eccentric act. The fourth one proved to be a lacklustre effort, thus starting the downward spiral for the franchise, the lower end of which this film finds itself at. The locales are still exotic, the swashbuckling still exciting, and the voyage and pirating still pretty exciting, but the plot quickly loses throttle shortly after the first act, never to be redeemed. At best, a feast for the eyes in 3D, or in 4K HD if you have the means for it.
9. The Fundamentals of Caring (2016)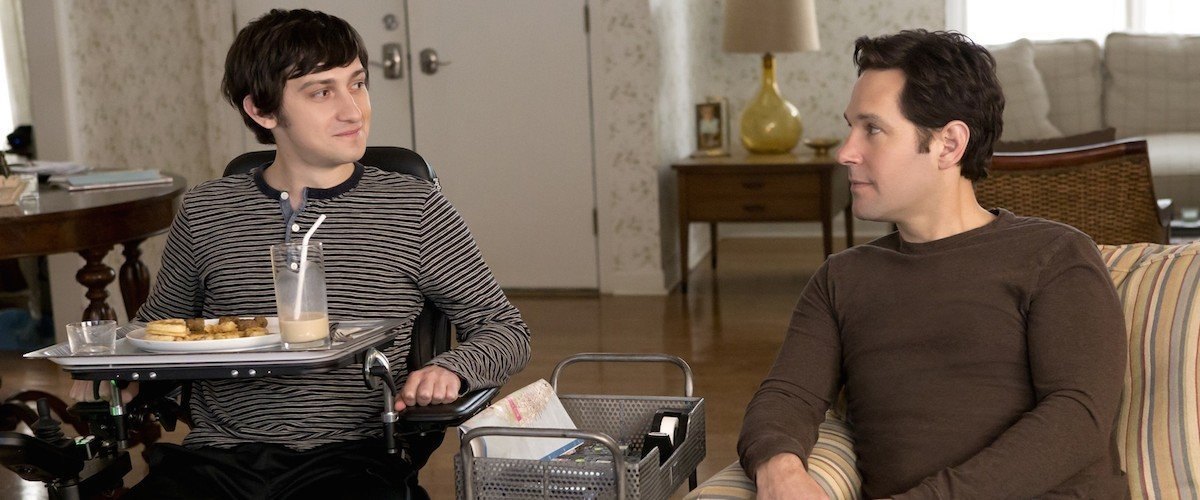 True to its name, 'The Fundamentals of Caring' is the story of a retired writer who becomes a caregiver for a specially-abled teen who is unhappy in life and angry after his father left him, and the impromptu road trip that the two take, discovering each other and a thing or two about caring as the journey progresses. Also joining them for the journey is Selena Gomez, who as I learnt became the reason why a lot of people stumbled upon this film on Netflix, but left with so much more. Watch it for the ever so charming Paul Rudd and an emotional story peppered with generous doses of low brow humour.
8. Given (2016)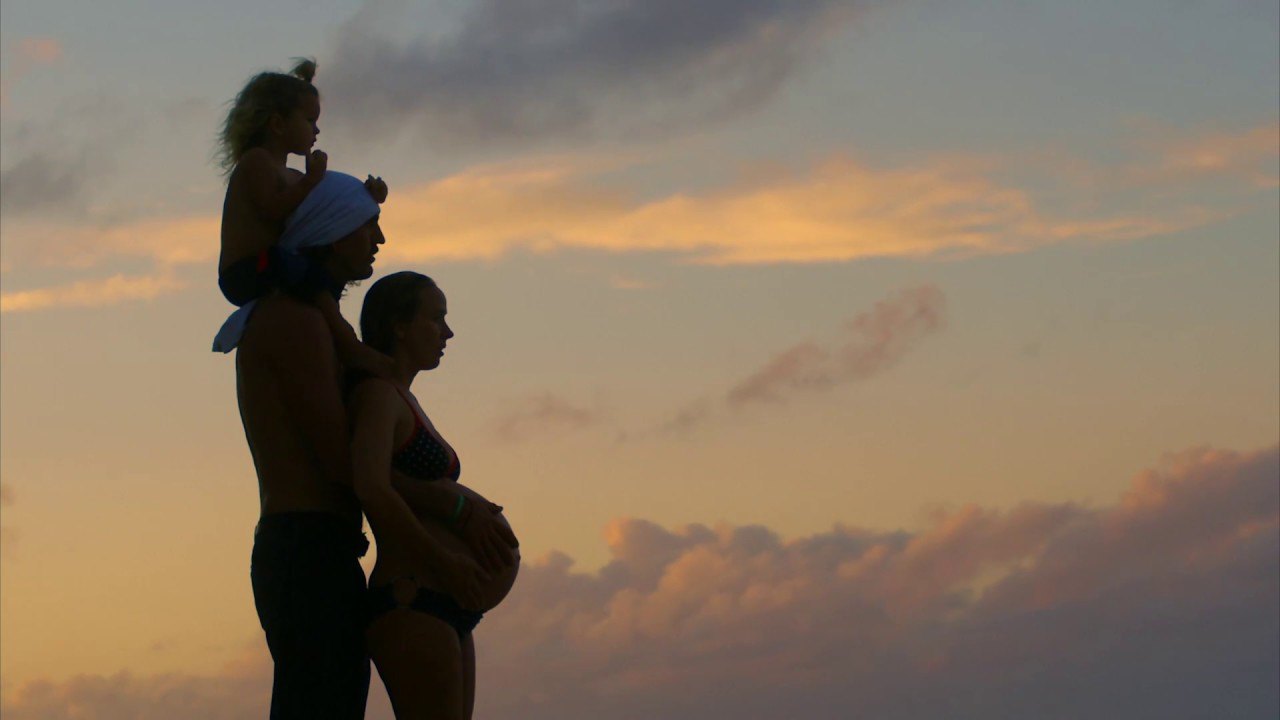 A beautiful looking, stunning travel documentary that you should stream on Netflix right away, and that too in 4K: you don't want to miss the sharp detail and colour of the beaches and the vibrant underwater sequences. 'Given' is as much about family and legacy as it is about travel. It follows the journey of a legendary surfer couple along with their family, told through the eyes and experiences of six-year-old Given Goodwin while on that journey. This one, especially its stunning visual and living breathing landscaped managed to stay with me for a long time.
7. Kodachrome (2017)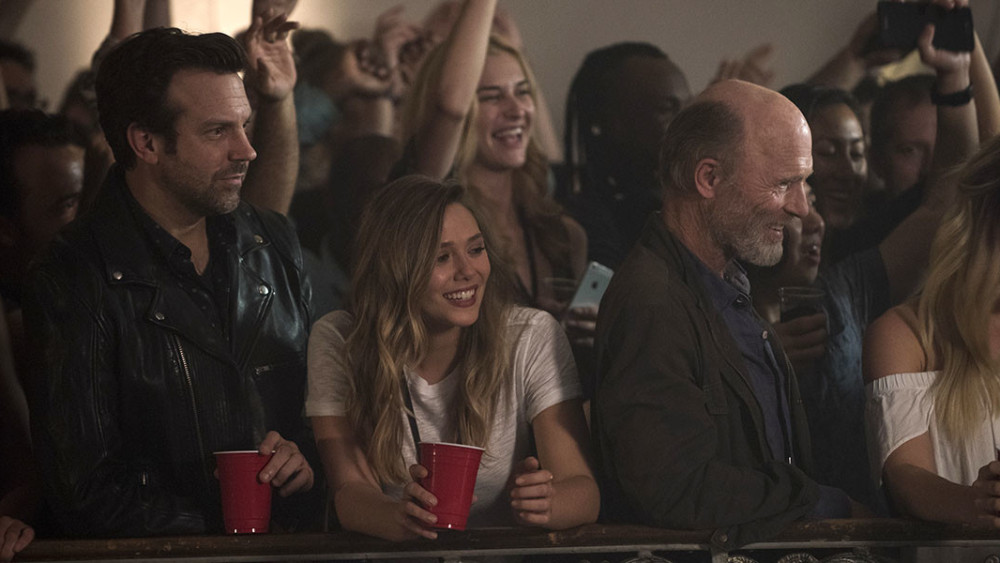 An ode to the art of photography before digital took over, 'Kodachrome' will make you reminisce the good old ways more than once. Yes, the film hits some predictable notes and is a simpleton's film throughout, yet there is an earnestness and attention to detail at the heart of the film that is hard to miss. Take for instance the film being shot entirely on Kodak motion picture film as a means of staying true to the medium and its very name. The beloved photograph development system after which the film is made, is at the centre of its narrative, as a father son duo take a road trip to Kansas to go to the last photo lab before it shuts down. The rest of it may be every trope you may have come to expect out of films based on father son bonding coupled with those of a road trip, yet still, 'Kodachrome' offers the satisfaction of a simple plot and ending, and sometimes, that is exactly what you need.
6. The Bucket List (2007)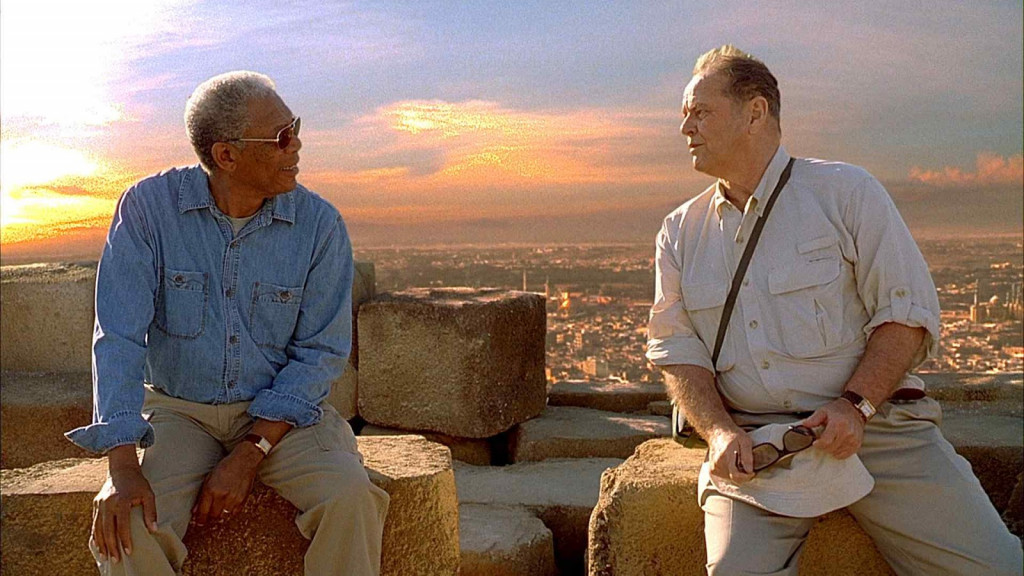 Two terminally ill men after crossing paths in the hospital ward embark on a road trip together to cross off points from their bucket list, realizing they only have a few more days to live. Sound familiar, right? Except that the "standard" material here is elevated to a higher level by virtue of its talented cast and crew, especially the pairing of the legendary Morgan Freeman and Jack Nicholson. The film may begin and end with a death, but it has some philosophical sermons in the middle that are worth your while. It's fun, heart-warming in parts and makes you think about life and the things you need to do that you've probably been holding out for later, just maybe not in the best ways possible, but you have to give it credit for that.
5. Carol (2015)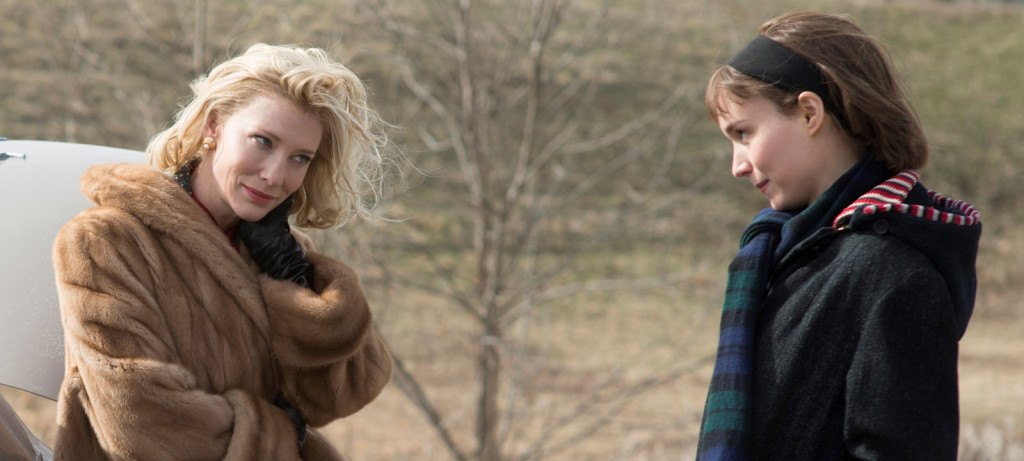 An LGBT future classic, a tender tale of love set against the backdrop of 1950s New York, an age of ignorance, a coming-of-age tale for one of its protagonists, and in its second half, a quintessential road film as the relationship between Therese and Carol blooms, reaching a fruitful culmination on New Year's Eve. There is frankly so much that the affably made 'Carol' establishes and in every one of the sub-genres it finds itself associated with that it is hard to discount the film's credibility. The cinematography especially is increasingly reminiscent of a time far gone, and complements its 50s setting beautifully. Not a question whether you should watch it if you already haven't.
4. Babel (2006)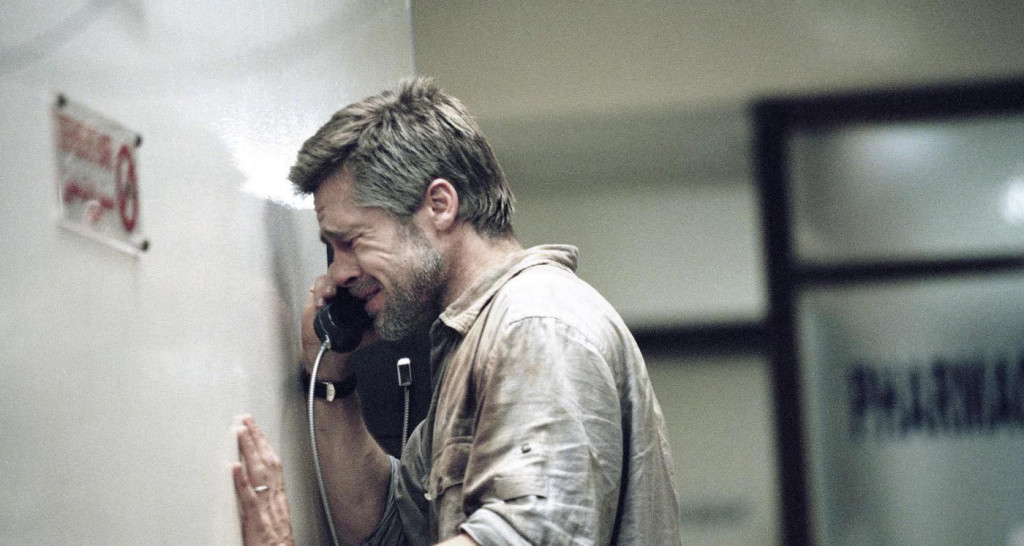 Not a travel movie by the looks of it, 'Babel' is a film better labelled as one with complex narratives diverging and then converging in the end to reveal the interrelations between them. To observe how connected we all are as humans is a tall claim for any filmmaker or artist, leave alone representing that in a satisfactory manner, except Inarritu it would seem. 'Babel' is the rare kind of intelligent film that dares to attempt to accomplish that, or provide a lens for it at least. The narrative unfolds in Morocco, Japan, Mexico and partly in the US, looking at four separate narratives and how they find their way to common culmination towards the end of the film.
Read More: Best Monster Movies on Netflix
3. Lion (2016)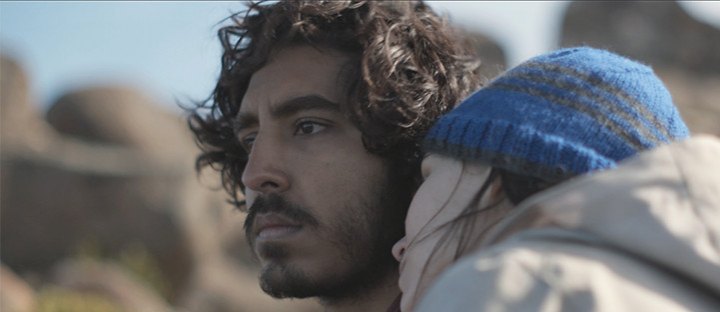 'Lion' is a heartbreaking film, and a heartwarming one at the same time. Dev Patel, Hollywood's resident Indian stars in the film; one that is the true account of a boy who gets lost on the streets of the Indian city of Calcutta to be adopted by an Australian couple. Years later, he sets out to find his real family in the search of answers. Some of the bits in there are really haunting, and some imagery really moving, especially the bits shot in the Indian city of Calcutta, a city that boasts of its cultural lineages and colourful festivities at every street corner that are evocative of a deeper love for the city and its people. It is all that and more that makes 'Lion' a really powerful, well rounded film.
Read More: Best Survival Movies on Netflix
2. In Bruges (2008)
Inherently twisted in its darkly funny bits, 'In Bruges' was a complete delight to watch, both in the way it captures its setting in the quiet, historical town of Bruges, Belgium, and in the way the narrative unfolds in uproarious fashion. It was also the film that introduced me to the works of Martin McDonagh, a director whose films I have come to adore for their dark humour, including 'Seven Psychopaths' and 'Three Billboards Outside Ebbing, Missouri'. The humour here is often the no bounds kind and routinely venturing into the R-rated kind as well, but the equal insanity of the plot unraveling complements that. Colin Farrell and Brendan Gleeson are fantastic in their roles, but the film belongs to no one but Ralph Fiennes when he is on screen as the expletive mouthing eccentric boss. Not to be missed at any cost.
1. Y Tu Mama Tambien (2001)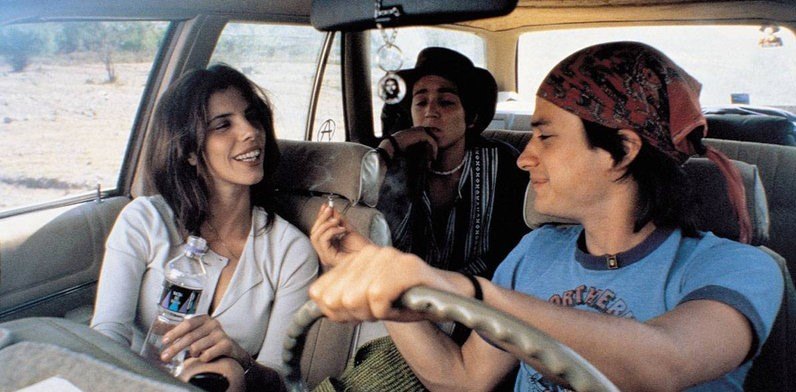 As far as movies based on road trips wherein the group of people traveling end up discovering more about each other and themselves go, 'Y Tu Mama Tambien' is only occasionally topped or bested, even eighteen years after it was first released. Directed by Alfonso Cuaron, this film is another Mexican masterpiece and a true blue art-house flick in its very spirit. The story involves two friends embarking on a road trip with an older woman, the wife of the cousin of one of them, as they promise her a trip to the Heaven's Mouth beach, the trip and the name of the beach both fabricated. Things take a turn when she agrees and the boys have to put together a road trip through Mexico, as the woman teaches them a thing or two about love, life and sex. Be warned though, the film features a number of sex scenes, some of them fairly graphic, eroticism and sex being one of the themes of the narrative.
Read More: Best Space Movies on Netflix