Being a kid growing up watching her parents create some of the best works in television and cinema, Hollywood was the most obvious place for Troian Bellisario to start her career. Bellisario grew up as the daughter of the writer, director and producer Donald P. Bellisario, the man behind 'Magnum, P.I.,' 'Quantum Leap,' 'JAG,' and 'NCIS,' and her mother, the director, producer, and actor Deborah Pratt. Bellisario's debut feature was the 1988 film 'Last Rites' in which she played the role of a three-year-old! But, her role as Spencer in the Freeform series 'Pretty Little Liars,' catapulted her status from a star-kid to a performer with household familiarity. She played the iconic role of Spencer Hastings from the age of 23 until she turns 31. An unusually intimate actor-character bond rarely seen in Hollywood indeed! The series explores the lethal secrets of a group of high school girls.
Freeform premiered 'Pretty Little Liars' n June 2010. The series and characters became an instant hit among teen viewers. Troian Bellisario's Spencer Hastings became an icon of the teen generation of the decade with her multi-layered, complex portrayal of the spoiled rich girl. She effortlessly interpreted Spencer's predicament of being as an obsessive perfectionist and an overachiever. When the show ended in 2017, it was an emotional farewell for Bellisario.
In 2017, Bellisario wrote and starred in her directorial debut, 'Feed,' based on her personal experiences with an eating disorder. Apart from keeping busy herself with writing, acting and directing, Bellisario is actively involving in political and social issues. She announced her political stance when publicly supported movements like the New York City March for Science and the Women's March. During the 2016 presidential election, she supported Hillary Clinton for the latter's healthcare policies.
Bellisario married her long-time friend Patrick J. Adams and the couple had a baby girl in October 2018. The 33-year old actress paused her busy schedules as a writer, director and actor to play the real-life role of a newborn mother. She returned to the director's chair to helm an episode of the Freeform series 'Good Trouble.' Troian had made her unofficial directorial debut directing an episode 'Pretty Little Liars' earlier. She has also directed an episode of 'Famous in Love,' which was dropped after only two seasons. So, you must be wondering what is the next Troian Bellisario movie/tv show? Well, the good news is that we have a clear answer to that question. Here's the list of upcoming films/shows of Troian Bellisario scheduled to release in 2019 and 2020. We can only hope that the latest Troian Bellisario movies/shows would be as good as some of her recent ones
1. Where'd You Go, Bernadette (2019)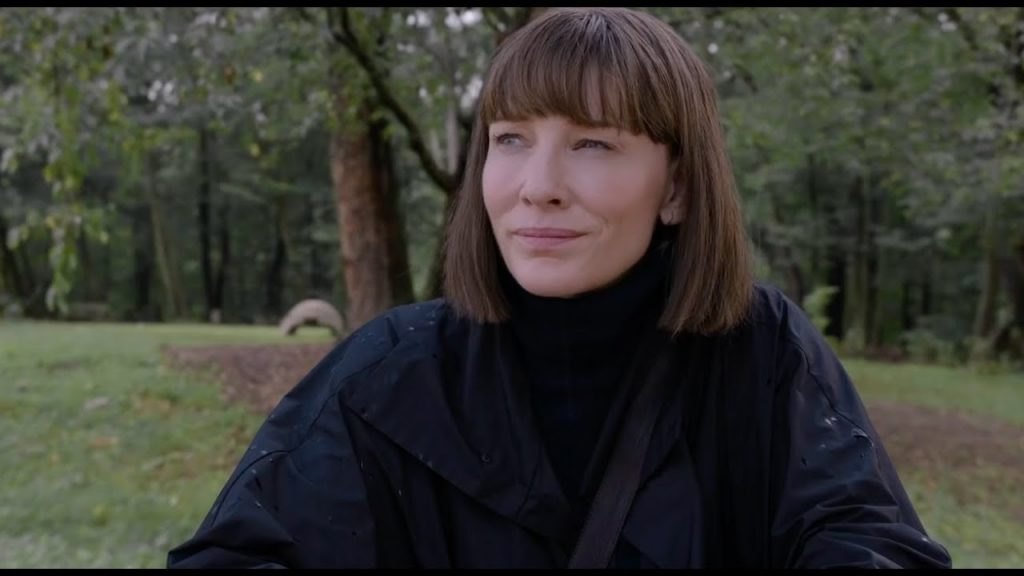 Richard Linklater's upcoming comedy-drama 'Where'd You Go, Bernadette,' has Troian Bellisario playing an important role alongside Cate Blanchett, Kristen Wiig and Billy Crudup. Based on Maria Semple's novel of the same name, the movie follows Bernadette Fox, played by Blanchett, who is an architect. When she becomes a recluse and goes missing in one fine day, leaving behind her peaceful Seattle home, a loving husband, played by Billy Crudup and daughter, played by Emma Nelson, things take a turn.
Now, Bernadette's family and friends will have to go at any length to find her, and the most curious and apprehensive among them is Bee, Bernadette's daughter. Bellisario supposedly appears as Becky, a mysterious woman Bernadette encounters in Antarctica. 'Where'd You Go, Bernadette' arrives in theaters on March 22, 2019.
Read More: Upcoming Angela Bassett Movies
2. Chuck Hank and the San Diego Twins (TBA)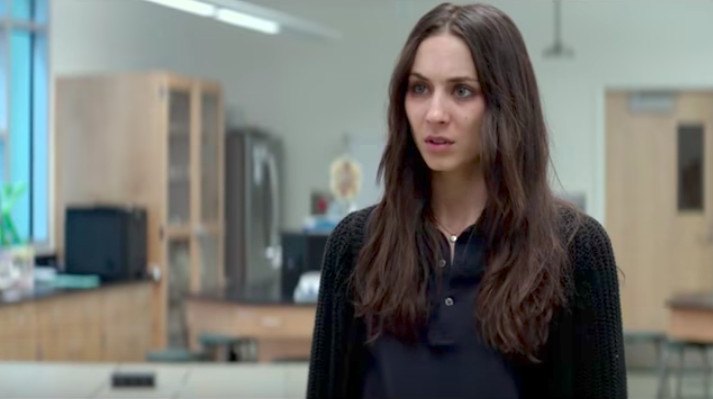 Actor turned director Evan Glodell's in-house production, 'Chuck Hank and the San Diego Twins' trailer reminds us of the old-fashioned video games and wry action movies of the 80s. Written and directed by debutante director Jonathan Keevil, the movie follows The Syndicate, a gang of shady men plotting for reign the entire world. They possess a lethal weapon from heaven and break the truce with the San Diego family by kidnapping their sister. As a declaration of war, they cut off the town's supply of Tatsui Power Drinks. Chuck Hank and the San Diego Twins are left with only two options now, to accept the call for battle from The syndicate or surrender everything.
Evan Glodell plays the titular character, Chuck Hank, and other cast members include Keevil, Tyler Dawson, David Arquette, Troian Bellisario, Michael Paré, Olivia Taylor Dudley, and MMA fighters Don Frye and Josh Barnett. More details about Bellisario's character are still under the blanket. Touted as a compelling story of brotherhood and family, 'Chuck Hank and the San Diego Twins' is expected to hit theaters soon.
Read More: Upcoming Patricia Arquette Movies