If you love medical dramas but want a break from 'Grey's Anatomy', while 'Call the Midwife' is on a break itself, then 'Trust Me' is the one that you should head over to. What sets it apart from others in the genre is that it is packed with more mystery and spells dangers at every turn. For all the four episodes of the season, you'll be on the edge of your seat, biting your nails in anticipation. In short, you'll not be disappointed. The series is created by Dan Sefton for BBC One. He is also known for his work in 'Delicious', 'Good Karma Hospital' and 'The Mallorca Files'. John Alexander and Amy Neil directed the episodes. Emily Feller, Will Nicholson, Dan Sefton, Suzanne Reid and Lionel Frid produce the series, while Nicola Shindler and Gaynor Holmes serve as executive producers.
Trust Me Cast: Who's in It?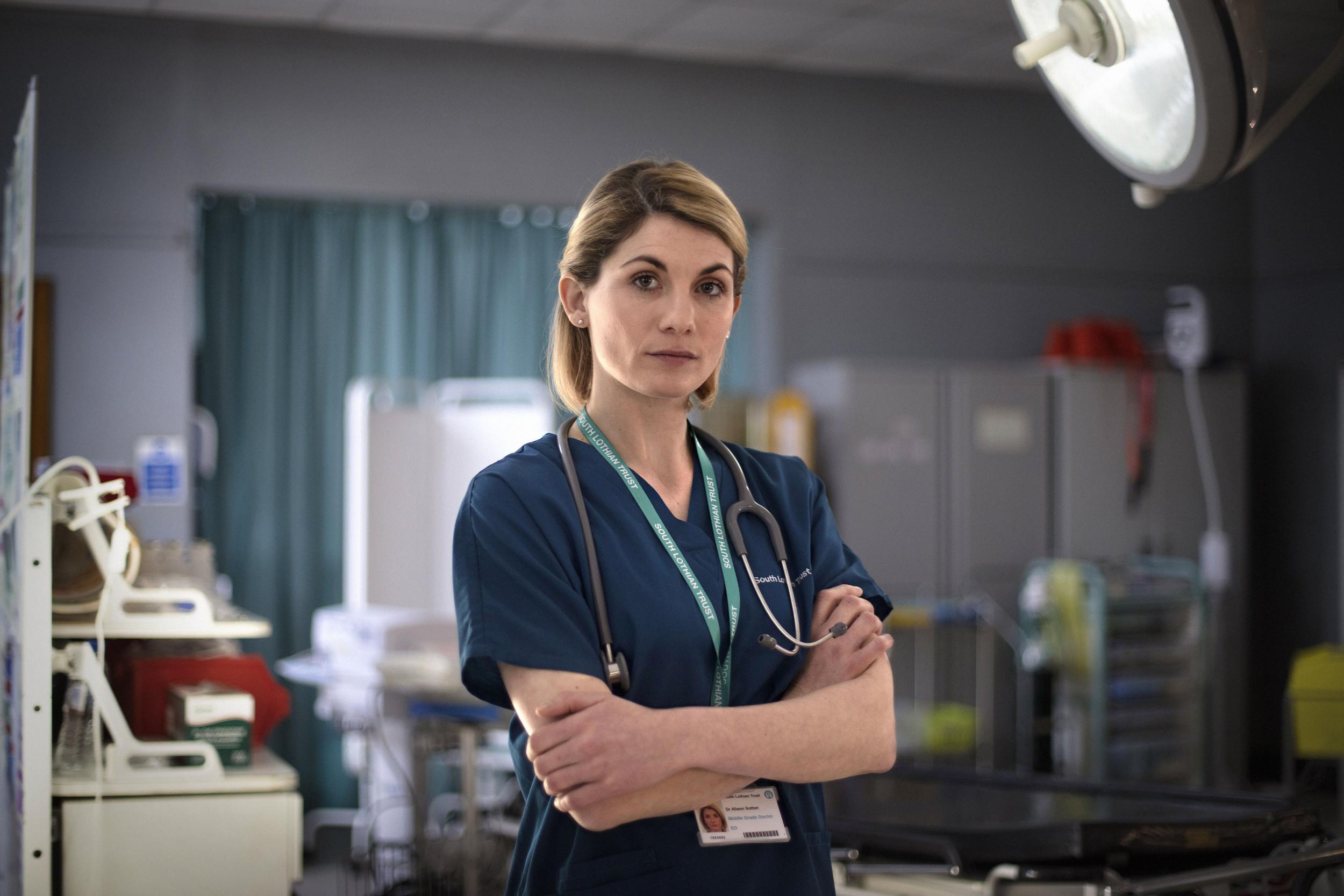 The two seasons of 'Trust Me' have standalone stories and have different cast. The first season stars Jodie Whittaker in the lead role of Cath Hardacre. Her casting as the thirteenth doctor in 'Doctor Who' led to her departure from the series and was the main reason why the premise was entirely changed for the following season. Whittaker is known for her roles in 'Venus', 'White Wedding', 'Attack the Block', 'Adult Life Skills', 'Journeyman', 'The Afternoon Play', 'Return to Cranford', 'Black Mirror', 'Broadchurch', 'The Smoke' and 'The Assets'.
Emun Elliot appears in the role of Dr Andy Brenner. He is known for his work in films and TV shows like 'Paradox', 'Threesome', 'The Paradise', 'Clique', 'Prometheus', 'Star Wars: The Force Awakens' and 'Filth'. Sharon Small plays the role of Dr Bridgette Rayne. She has previously appeared in 'The Inspector Lynley Mysteries', 'Law and Order: UK', 'About a Boy', 'Last Chance Harvey', 'Stonemouth', 'Death in Paradise', 'Call the Midwife' and 'Downton Abbey'. Blake Harrison is cast in the role of Karl. He is best known for playing Neil Sutherland in 'The Inbetweeners'. He has also appeared in 'A Very English Scandal', 'Prime Suspect 1973', 'Houdini and Doyle', 'Big Bad World', 'Way to Go' and 'The Increasingly Poor Decisions of Todd Margaret'.
The additional cast includes Nathan Welsh ('Shetland', 'Dead Pixels') as Sam Kelly, Cara Kelly ('State of Play', 'Waterloo Road') as Mona McBride, Lois Chimimba ('Doctor Who', 'There She Goes') as Nurse Karen, Michael Abubakar ('Doctors', 'Horrible Histories') as Dr Charlie McKee, and Andrea Lowe ('Coronation Street', 'The Tudors') as Dr Alison Sutton.
The second season has its story spun around Jamie McCain, played by Alfred Enoch. He is best known for playing the role of Dean Thomas in the 'Harry Potter' series. He has also worked in Emmy-nominated drama, 'How to Get Away with Murder'. He has had roles in 'Sherlock', 'Broadchurch' and 'Troy: Fall of a City'. John Hannah plays the role of Dr Archie Watson. He is an accomplished actor, best known for his role in 'The Mummy trilogy'. He received a BAFTA nomination for his work in 'Four Weddings and a Funeral'. He has also appeared in 'Spartacus', 'Agents of S.H.I.E.L.D', 'Atlantis', 'Cold Blood', 'New Street Law', 'Rebus' and McCallum'.
Ashley Jensen appears in the role of Debbie Dorrell. She has worked in a number of films and TV shows such as 'Extras', 'Ugly Betty', 'Accidental on Purpose', 'Agatha Raisin', 'Arthur Christmas', 'The Lobster', 'Gnomeo and Juliet', 'After Life', 'City Central' and 'Love, Lies and Record'. Richard Rankin portrays the character of Dr Alex Kiernan. He is known for his work in 'Outlander', 'Burnistoun', 'Burnt', 'Midsomer Murders', 'American Odyssey', 'Silent Witness', 'The Crimson Field' and 'The Syndicate'. Katie Clarkson-Hill plays the role of Dr Zoe Wade. Her acting credits include titles like 'Gold Digger', 'Grantchester', 'The Innocents', 'Guilt', 'Scott and Bailey', 'Doctors' and 'Holby City'.
Trust Me Plot: What's It About?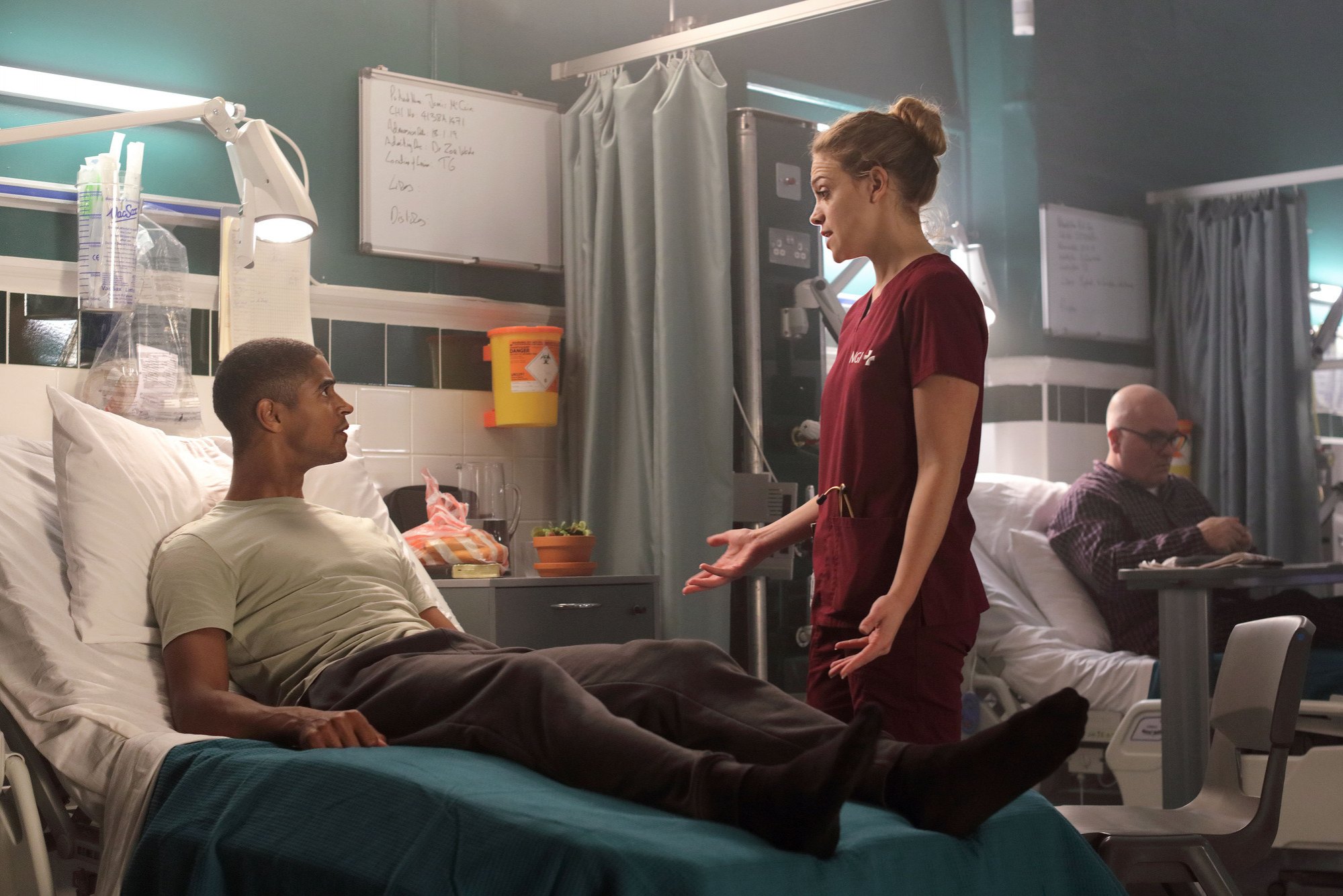 The first season of 'Trust Me' follows the story of a woman called Cath Hardacre. She is a single mother who works as a nurse. A bit of tension in her life starts to show in her work and she is fired from the job for neglecting her duties towards the patients. Such a black spot in her resume becomes a hurdle for her to secure another job and with already so much problems in her life, she decides to start fresh in some place else with some other name. An opportunity allows her to take over the identity of her friend, Alison Sutton, and she starts her new job as an A&E doctor. Trouble stirs when the people from her old life come looking for her, while the people from real Alison's life cross paths with her.
After the departure of Jodie Whittaker, the second series was commissioned with an entirely different plot and a new set of characters, which wasn't a problem because the storyline of the first season had already been wrapped. It follows the story of Corporal Jamie McCain. After a spinal injury renders him paralysed, Jamie is forced to spend his days on a hospital bed, staring at the ceiling and waiting for others to take care of him. He feels utterly useless until strange things start happening around him. The patients in his ward start dying under suspicious circumstances. He decides to look into it and find out exactly what is happening before he falls prey to it as well.
Trust Me Season 3 Release Date: When Will It Premiere?
'Trust Me' Season 2 premiered on April 16, 2019. The series opened up to great reviews and lived up to the expectations that had peaked after the brilliance of the first season. Such great response usually means a great thing for any show. Now as far as the next season goes, we don't have an official announcement yet. Though considering the popularity of the show, we would be surprised if it doesn't get another season. Our best guess is that if the show does get renewed, 'Trust Me' Season 3 can release sometime around April, 2020. We will update this section as soon as we hear more.
Trust Me Trailer:
The show is known for its gritty tales that only get darker with every season. While waiting for an update on 'Trust Me' Season 3, you can revisit the previous seasons. The first season is available for streaming on Prime Video and Hulu. You can watch both the seasons on BBC. Have a look at the official trailer below:
Read More: Best Medical Shows on Netflix