Anyone who has ever read the 'Tsurezure Children' manga will know how amazing it is. All manga readers have had high expectations from this show right from the beginning, including me. But I was initially a little worried about how the anime would be able to adapt a manga that has more than 140 chapters where each chapter is a few pages long. From the first episodes itself, I was convinced that if not better, the anime is definitely on par with its source material. And though it has only 12-episodes, not even once did I feel that the pacing of the story was off. 'Trurezure Children' has indeed set a bar for rom-com anime with its unique story, a diverse range of characters and also their deep relationships. It manages to create the perfect mix of drama, comedy, romance and a whole lot of realism which makes it one of the best in this genre.
What makes this series so special is how it takes you back to your own school days through its colorful cast and realistic situations. You almost feel like you're out there with the characters living your school life all over again. Another great thing about the characters is their romantic relationships. Love and romance are two very powerful themes and should never be confined to the boundaries of typical stereotypes that are portrayed by most shows these days. 'Tsurezure Children' explores the complexity of love and relationships by portraying that a romantic story may not really have a definite conclusion in the end. But despite all the seriousness and drama in the relationships, the show is overall very lighthearted and takes a very gimmicky approach towards the over-arching plot. The humor comes out naturally and is built up in the most subtle ways instead of shoving it down the viewer's throat.
Studio Gokumi does a great job with the stunning visuals that the anime offers while still being able to capture the main essence of all of its themes. The animation style is simple and yet, it brings out the best in the personalities and the expressions of the characters. The more you watch the show, the more you are able to appreciate how well the animation and art fits right in with all themes presented in it.
Overall, 'Tsurezure Children' is definitely a must watch for anyone who enjoys watching rom-com shows of any sort. It really sets an example of how exactly an anime should be adapted from its source material despite all the complications that may come with the process. The storytelling of the anime does hold it back sometimes, but the whimsical portrayal of the characters manages to make up for it each time. If you're having a bad day and you need to take your mind off things, then just tune into this anime and watch how everything else around you just fades away.
Tsurezure Children Season 2 Release Date: When will it premiere?
'Tsurezure Children' season 1 released on July 4, 2017 and came to an end on September 19, 2017. As I mentioned earlier the source material of the anime has close to 140 chapters, which means that the anime still has a lot of it to cover. Also, the ending of the 12th episode of the first season teases the viewers that there could possibly be a lot more of the anime. Though there have been no official confirmations from the studio's end yet certain reasonable speculations can be made regarding the chances of getting a new season.
Most anime shows, especially the ones from this genre, are released for the sole purpose of boosting the sales of the manga. In this case, it certainly has successfully done that as the manga has gained a lot of popularity since the anime's release. On MAL, the anime has been rated with a 7.84 which means that the fans consider it to be almost a "very good" anime. The future of the show now mostly depends on the sales of its DVDs and also the total revenue it manages to make with its online streaming on sites like Crunchyroll. Comparing it with the manga, the anime only covers half of the cast in the first season. So if season 2 is made, it will mostly focus on the relationships of other couples. Our best guess is that 'Tsurezure Children' season 2 release date could be sometime in 2020 or 2021.. Till then, you can go through our list of similar anime shows which includes some anime shows that are also better than 'Tsuezure Children'.
Tsurezure Children English Dub:
The English Dub of 'Tsurezure Children' is available on Funimation and also on Crunchyroll.
Tsurezure Children Plot:
'Tsurezure Children' revolves around the lives of many different high-school couples and explores in all the different ways their love for each other flourishes. Every love story is different and holds its own unique sets of struggles and joys. The anime explores how each of these couples overcome all of their differences and odds to make things work with the ones they love. It also takes you on a relatable journey of how you might have felt about your first love and how it may have been very different from real love.
'Tsurezure Children' is basically just a wave of emotions that explores all the aspects that a romantic story can have instead of just relying on the typical lovey-dovey stuff that most other shows portray these days.
Tsurezure Children Characters:
'Tsurezure Children' has a lot of main characters and it may not be possible for us to cover all of them. But we will try our best to give you a basic idea of the characters and their personalities through the few that we will be covering in this section.
Masafumi Akagi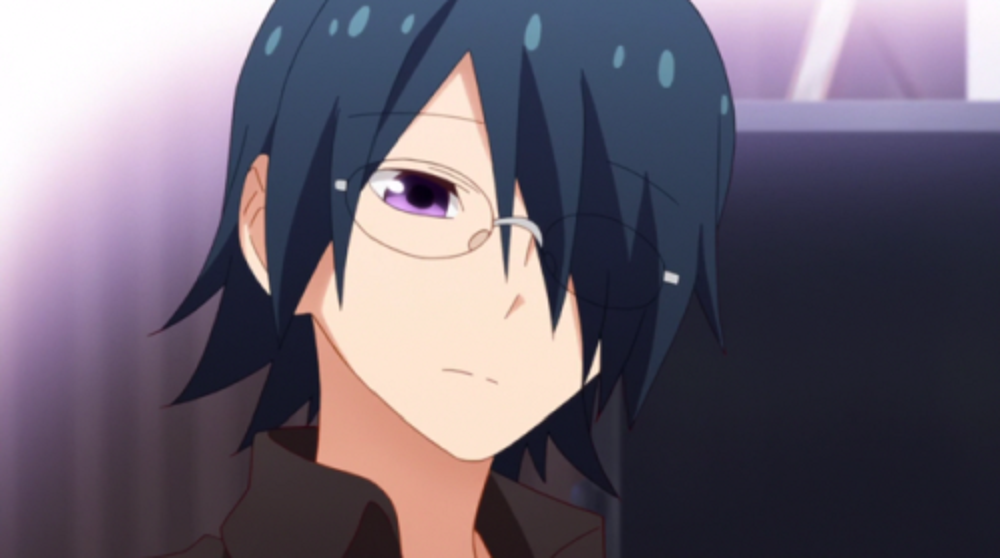 Masafumi Akagi is one of the main protagonists of the show who is the school council president and also Ryouko Kaji's boyfriend. He is really fair-skinned and has long dark blue hair with violet eyes. He is portrayed as a very passive aggressive lover and he very well complements his girlfriend's personality. Their relationship can be a little confusing at times but overall, it makes a great story. Their chemistry is consistent and being opposites of each other, they cover up for each other's flaws.
Jun Furuya
Jun Furuya is another male protagonist of the show who is the class representative and is also a prominent member of the broadcast club. He is also the boyfriend of Yuki Minagawa. His girlfriend often teases him and he gets embarrassed quite easily. He is really shy and when Yuki had confessed her feelings to him, it had taken him months to get back to her. But once he did get in a relationship with her, he proves it that he can also be bold by taking the initiative of kissing Yuki.
Kazuko Hosokawa
Kazuko Hosogawa is one of the female protagonists of the show who is known for her maturity and the love advice that she offers. Around Shinichi, she often acts very dramatic and firmly believes that he was once a love-god. She is very clingy towards him and every time he tries to leave, she begs him to stay with him. The fact that she gives love advice is rather ironic because she herself has never really been in a relationship. But later she does fall in love with Shinichi after she watches him save a cat one day. She even gets to be in a relationship with him much later. She has a really weird hairstyle with huge curls that reach her shoulders. Her hair is red in color and she has deep grey eyes.
Iijima Kana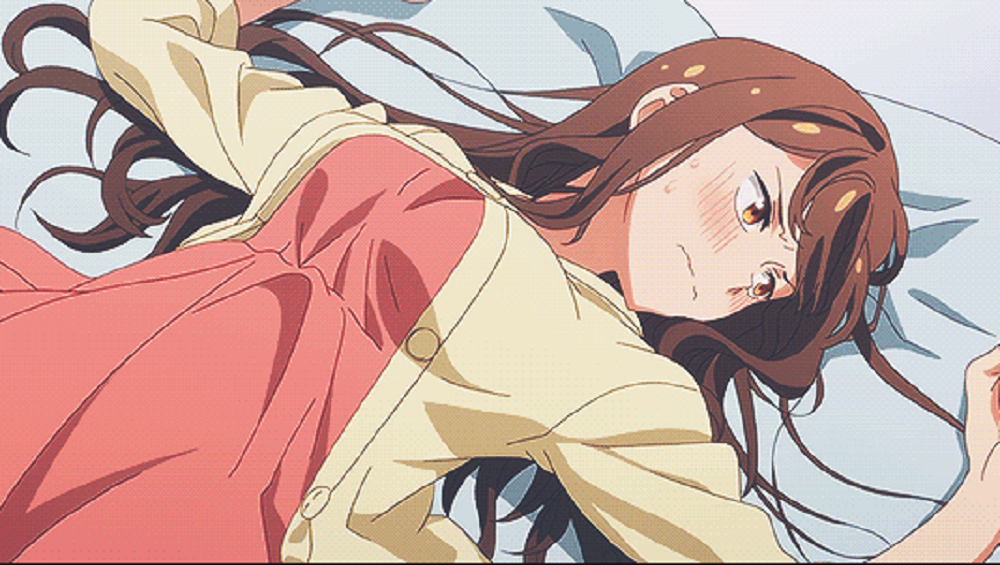 Iijima Kana is another main female protagonist of the show who is currently dating Chiaki Uchimura. She is very argumentative and straight forward, especially when it comes to her boyfriend. In extreme situations, she even hits him. But despite her rude behavior sometimes, she really loves him and cares for him.
Read More in Anime Preview: Youjo Senki | Neon Genesis Evangelion