Time has always been an elusive concept. We haven't been able to understand it in its entirety even theoretically. So, to actually fiddle with it is an impossible task; for now, at least. Hence, it is only in our imagination that we can cook up ways to go back and forth in it, to consider it a physical thing that can be tampered with; to be, for once, its master rather than surrender as its slaves. Since the time of H.G Wells, storytellers have used Time as more than just a trope to further their story. It has become a character; it is no more just a part of the story. It is a protagonist and has ups and downs like any other character.
Amazon Prime's 'Undone' is an adult animation drama that tells the story of Time, and Alma. It is created by Raphael Bob-Waksberg, who established his reputation in the genre with Netflix's dark comedy adult animation series, 'BoJack Horseman'. He collaborates with Kate Prudy for 'Undone', and they also executive produce the series alongside Noel Bright, Steven Cohen, and Tommy Pallotta. The episodes have been directed by Hisko Hulsing.
'Undone', after its release, opened to spectacular reviews and critical acclaim. With a 100% Tomatometer reading, its critical consensus on Rotten Tomatoes says, "A kaleidoscopic existential crisis, Undone bends the rules of space, time, and rotoscoping to weave a beautifully surreal tapestry that is at once fantastical and utterly relatable." So the next question naturally arises: will there be an 'Undone' season 2? Let's find out.
Undone Season 2 Release Date: When Will It Premiere?
'Undone' Season 1 premiered on September 13, 2019, on Amazon Prime, in all its entirety of eight episodes.
Using rotoscoping in its storytelling, it takes a characteristic texture that separates it from its contemporaries. Apart from focusing on a singularly captivating story, it also keeps the imagination of the viewers engaged by seeding the idea of an unreliable narrator in their mind. Every line that Alma speaks, every action she takes, every conversation she has becomes fodder for speculation, which makes 'Undone' exceptionally engaging. What makes it even better is that it is not just busy in the sci-fi part of its tale. It shines the light on Alma's mental health and in her form serves a protagonist that a lot of people can relate to.
The series has received a lot of praise for its taut storytelling and the performances of the actors, who have overcome the barrier of animation to deliver strong emotions. Bob Odenkirk is a joy every time he is on the screen, but this is Rosa Salazar's show, through and through.
The ending of the show generated a lot of anticipation amidst the fans, and after its conclusion, everyone started asking when the next season will come out. Well, to put an end to all speculations, here's the great news. The series was renewed two months after its debut on Prime.
Albert Cheng, co-head of television and COO of Amazon Studios, expressed his enthusiasm about the renewal saying, "We're so excited for the second season of this wholly unique, visually stunning and critically acclaimed series. Undone is beautifully done in every sense of the word, aesthetically and emotionally, and we're very happy Undone will return for our Prime Video customers around the world."
Amazon has not offered an update on a release date till now. But we can safely predict that if everything goes as per plan, 'Undone' season 2 should release sometime in September 2020.
Undone Cast: Who's in it?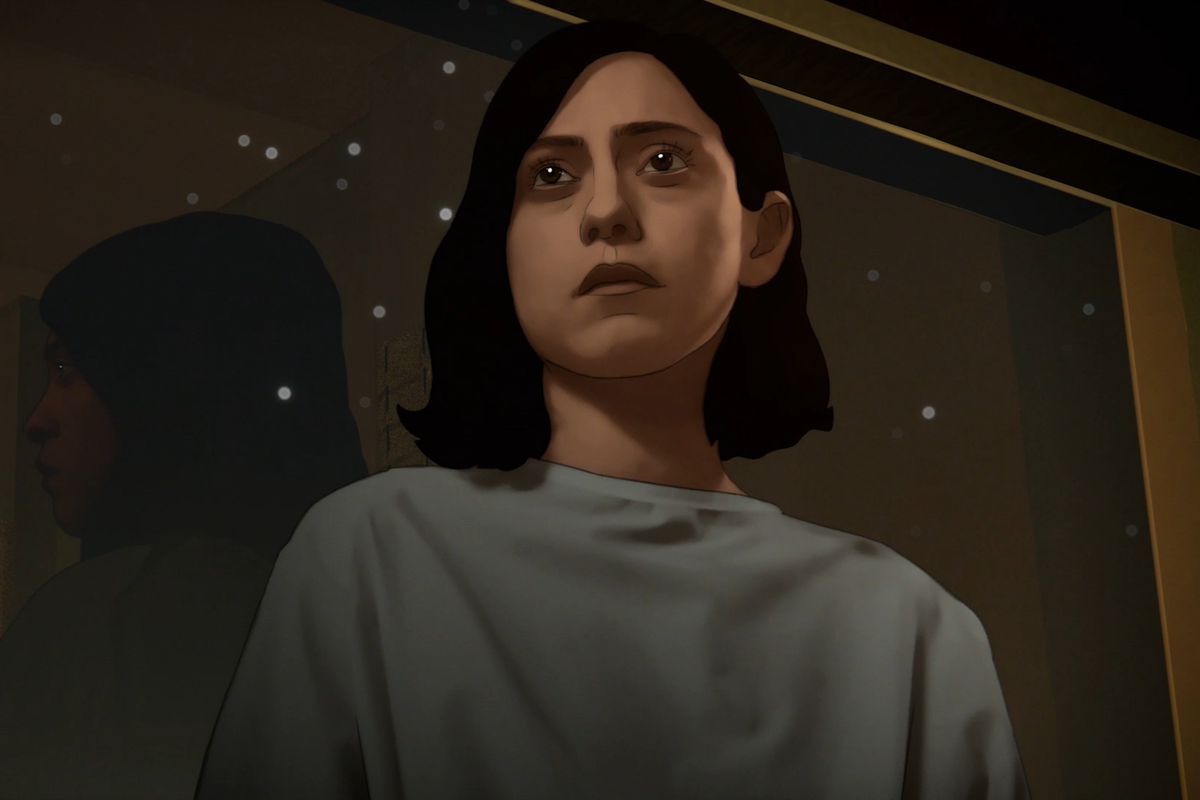 The protagonist of 'Undone' is Alma, a young woman who is tired of her life until she discovers a new meaning after a fatal accident. She is brought to life by the voice of Rosa Salazar, who is best-known for playing the lead role in 'Alita: Battle Angel'. Salazar has also worked in 'The Maze Runner series', 'Parenthood' and 'Bird Box'.
Bob Odenkirk plays the role of Alma's father, Jacob. He died a long time ago in a car accident. Alma begins to see him after her accident, and he enlightens her on her newfound powers. Odenkirk received recognition for playing the role of Saul Goodman in AMC's 'Breaking Bad'. He continues to portray it in the spin-off series, 'Better Call Saul'. He has also appeared in 'Fargo', 'The Post' and 'Incredibles 2'.
Angelique Cabral portrays the character of Alma's sister, Becca. Unlike Alma, Becca has moved on with her life and is often at crossroads with her sister due to her depressed behavior. Cabral is known for her work in 'Life in Pieces', 'Transparent', 'Enlisted' and 'Guiding Light'.
Constance Marie plays the role of Alma's mother, Camila. She is known for her roles in 'Switched at Birth', 'George Lopez', 'Union Square' and 'For Your Love'. Additional cast includes Siddharth Dhananjay, Daveed Diggs, John Corbett, Jeanne Tripplehorn, Sheila Vand, and Tyler Posey.
All the voice artists are expected to return for season 2, if and when it happens.
Undone Plot: What's it About?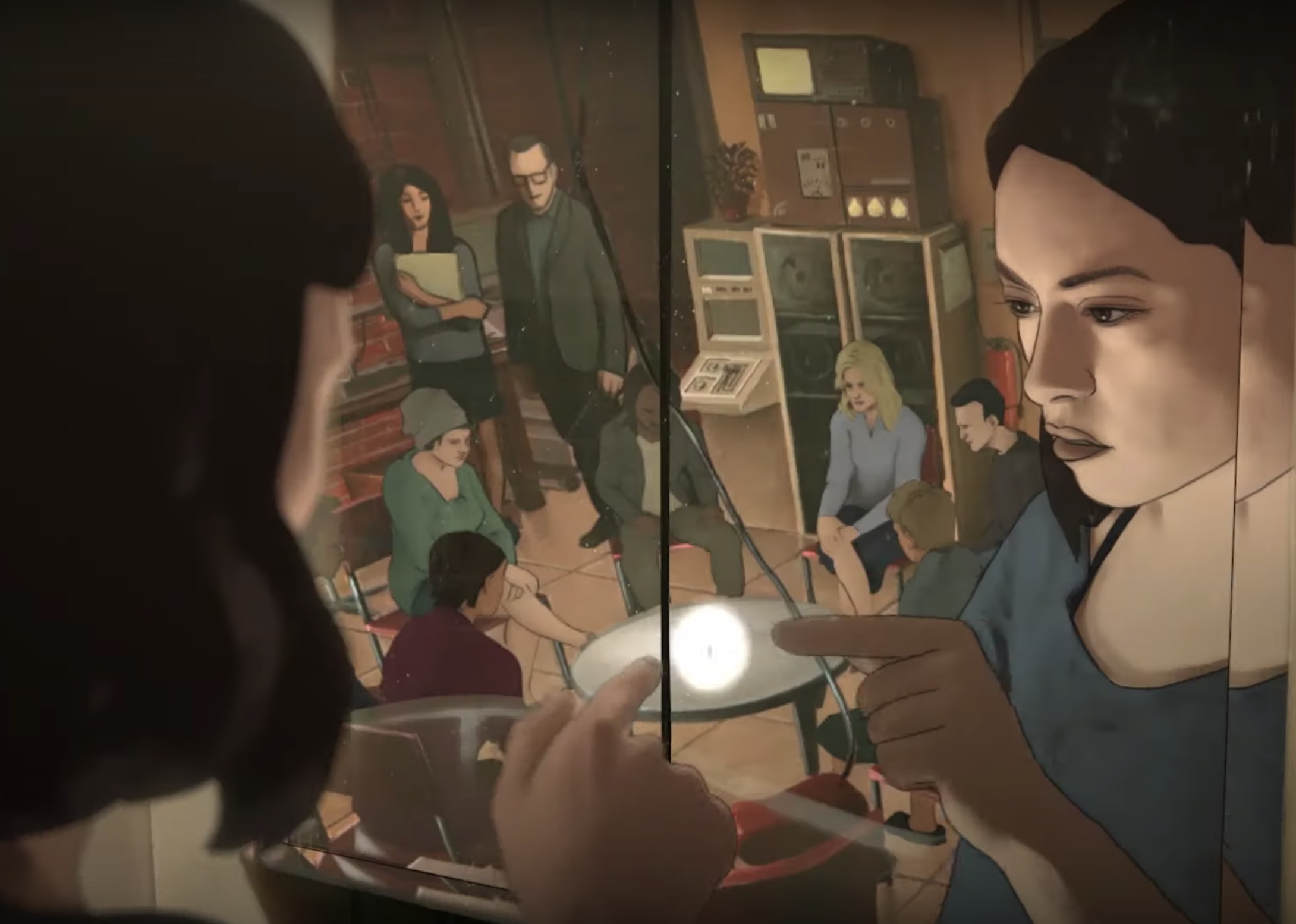 Alma is tired of her life. Everything is monotonous and meaningless, and it feels like an endless loop she can't get out of. She lives with her boyfriend, romance with whom has become unequivocally morose. Her sister, on the other hand, is flourishing. She is about to get married and Alma couldn't have cared less, had it not made her life even more miserable.
Alma wasn't always so, though. As a kid, she was bright and happy. Things changed after her father died in a car accident. After that, it was like the colors faded away and nothing seemed to matter anymore. Alma is clearly suffering from a mental illness and feels increasingly isolated, especially because her demeanor causes tension in her relationships and every conversation always ends up on her father's death. She is getting tired of everyone and everyone is getting tired of her.
One accident had sucked the life out of her and it is another that throws her back into the frenzy. When her car crashes, it feels like death has finally embraced her. But then, she wakes up in a hospital and discovers that the laws of time and space have changed. Her father's ghost appears in front of her, explaining exactly what is happening to her. At first, she dismisses it as a hallucination.
Alma's grandmother had been a schizophrenic, and it feels like her mental illness has caught up with her as well. Her father explains to her that his mother had had the same power, but no one understood it. While grappling with the possibility that she could be going mad, she begins to explore her newfound ability to time travel. She learns the rules of the game and is given a task that could change everything. Her father wants her to manipulate her visits to the past in such a way that his death is averted. If she succeeds, it could open a whole lot of other doors for her.
Season 2, when it premieres, is expected to further chronicle Alma's several adventures with time travel and continue with her journey of evolving as a woman while dealing with trauma.
Undone Trailer
Television is full of mind-bending shows, and 'Undone' presents a strong case for itself to be listed as one of the best in the genre. It has as much emotional depth as it has a convoluted plot. You can catch all its episodes of Prime Video. Watch the trailer here.
Read More: Best Time Travel Movies on Netflix