Akshay Kumar aka Akki aka "The Khiladi of Bollywood" is the most profitable actor in Hindi cinema nowadays. His is the only ship sailing high while others are sinking and facing the flak of the audience. First of all, he made us a fan of his action through the 'Khiladi' series. Now, his decision to make films with social messages and on current political issues totally separate him from the rest. In the last few years, he has been delivering hit after hit while impressing the critics. 'Baby', 'Airlift', 'Rustom', 'Special 26' and 'Holiday' are just a few films to name in his appreciation. Performing his own stunts in films, he has earned himself the tag "The Indian Jackie Chan". One of the fittest actors in the industry, he inspires us all not only with his acting skills but his work discipline.
For this superstar, the future remains the brightest. This habit of his to do multiple films in a single year keeps us, the fans from waiting too long for any of his films. At this point, the question that might be circling your mind is what is the next Akshay Kumar movie? Well, the good news is that we have a clear answer to that question. Here's the list of upcoming Akshay Kumar films scheduled to release in 2018 and 2019. We can only hope that the new Akshay Kumar movie would be as good as some of his latest ones.
8. Housefull 4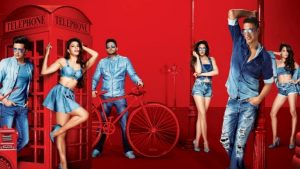 'Housefull' series is one of the successful works of Akshay Kumar in the comedy genre. He has been a part of each of the three films in the series and now that a fourth installment has been announced, it was platonic that Akshay Kumar be one of the leads. His comic timing and excellent dance moves have no match. The successful previous film taken into consideration, it shouldn't be surprising if this one is also as much money-minting.
7. Kesari
War movies are always thrilling and if they are based on real incidents, then, they can be emotional too. Multiple films have been made in Bollywood to pay tributes to the brave soldiers who lay down their lives to protect us. Karan Johar's next, 'Kesari' is another war film starring Akshay Kumar. Akki, for the first time, will don the soldier's uniform for this film while Parineeti Chopra is rumoured to play the female lead. We are all excited to see Akshay Kumar in this avatar.
6. Ikka
Akshay Kumar and A.R. Murugadoss form a great actor-director pair which was evident in 'Holiday'. They again come together to make 'Ikka', remake of Tamil film 'Kaththi' which took upon the issue of farmers' suicides in India. Kumar has been constantly advocating and raising the issue in the public and he seems the right man to play this role. If rumours are to be believed, he is going to have double role in this film.
5. Five
Omung Kumar since his directorial debut with 'Mary Kom', has been delivering hit after hit and there seems to be no stopping him. His next film, 'Five' which is a psychological thriller shall continue his blockbuster ride in the Bollywood. Starring Akshay Kumar in the lead, the film is believed to have him play five different characters. Five? I know, right?
Read More: Salman Khan Upcoming Movies
4. Crack
It is now known to all that Akshay Kumar is favourable to a few directors in terms of making films with them. Neeraj Pandey is one of those actors. From 'Special 26' to 'Baby', this director-actor duo has entertained us thoroughly with riveting and fast paced stories. 'Crack' happens to be their next collaboration and it already has us licking our fingers with anticipation.
3. Mogul
Amongst the film fraternity, Gulshan Kumar is a legend for his contribution to Bollywood music. And his life story from the beginning of T-series music label to his mysterious death all are biopic material. So, it was obvious that someone would look to tell his life story through a film. And who better to cast than Akshay Kumar as the late legend in the film?
2. Gold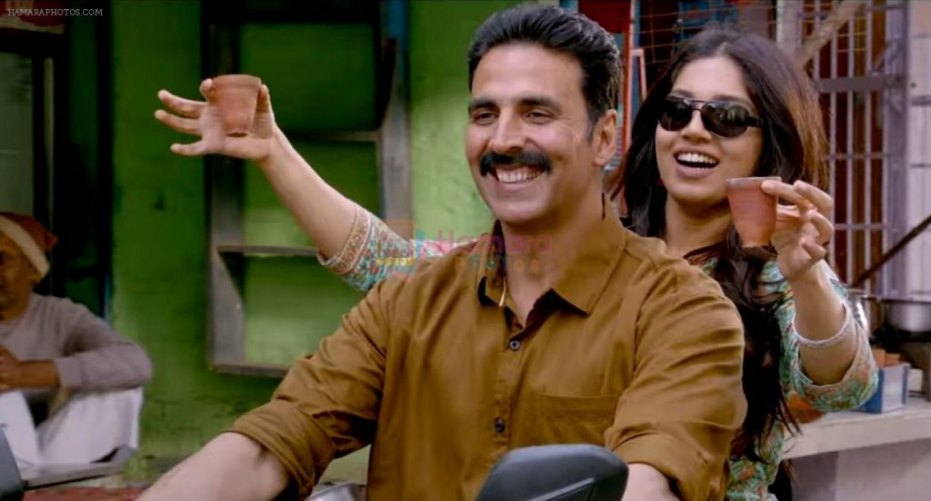 In the history books of the country, there are plenty of stories of heroics that deserve to be unearthed and paid tribute. Akshay stars in one such film. Titled 'Gold', it tells the life story of Balbir Singh Sr., a hockey player who was on the gold medal winning hockey team of 1948 Olympics. This happens to be the first gold medal won by Independent India. Hence, it is a story that needs to be shared by all means. The film is going to release on Independence Day next year which seems to be the perfect occasion to tell this story.
1. 2.0
Now, this is the film that people are dying to see. '2.0' starring who but Rajinikanth in the lead with Akshay Kumar in a negative role has all the good vibes. After the humongous success of 'Enthiran', one can't think of the records this film will make especially considering that fans of both Rajinikanth and Akshay Kumar will watch it. A sci-fi film where Vasikaran builds Chitti, the robot again, '2.0' is going to rule over the box office and leave us with plenty of eye-boggling action.
Read More: Alia Bhatt Upcoming Movies