In past ten years of Cinema, comic books' live-action and animated adaptations have turned into a major cash machine for film studios and production houses. With several Comic Book adaptations hitting screens since 2000, a huge outbreak occurred after 2008 when Marvel Studios started their MCU franchise with 'Iron Man'. This trend went further with Fox Studios turning their original 'X-men' Film Series into a shared universe in multiple timelines. And now DC Films followed them into their footsteps announcing plans for 10 major DC Comics adaptations, together forming DCEU.
These movies always leave audiences and fans with a little surprise and suspense that makes them want more and more. So, here is the list of new and latest comic book movies that you can vouch for. The list consists of mainly upcoming superhero movies.
1. The New Mutants (20th Century Fox) (2018)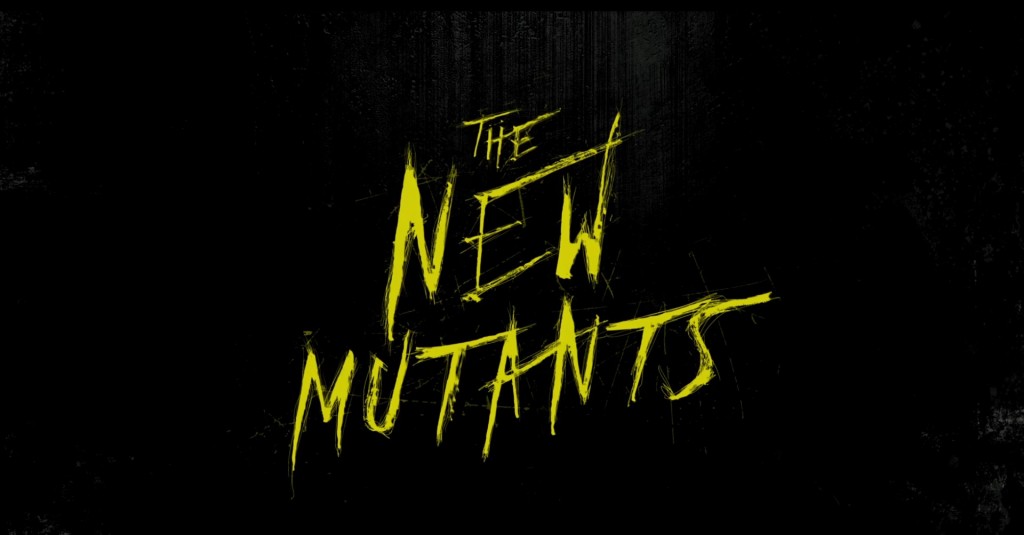 'The New Mutants' will be Fox's first comic book movie of 2018. It is intended to be the eleventh installment in the confused and complicated timeline of X-Men film series. The movie will explore lives of five young mutants, who try to escape from a facility they are held in against their will, and figure out how to deal with their newly discovered abilities. Directed by Josh Boone ('The Fault In Our Stars' fame), "The New Mutants stars Anya-Taylor Joy (Split), Maisie Williams (Game of Thrones), Charlie Heaton (Stranger Things), Blu Hunt, Henry Zaga & Alice Braga (Predators). It will be pretty interesting to see how the story relates to 'Logan' which also showed a group of young mutants escaping to a secured location, and also how it can be evolved into'Untitled X-Force' film in development.The first teaser of the movie was released on October 13, 2017, featuring Pink Floyd's "Another Brick In the Wall". Based on comic books by Chris Claremont & Bob McLeod, 'The New Mutant' is set to release on April 13, 2018.
2. Avengers: Infinity War (Marvel Studios) (2018)
Eighteen movies, ten years, an extraordinary diversification of characters and very impressive story-telling, co-relating every single movie altogether. Started with 'Iron Man' (2008), Marvel unites its massive line of superheroes in 'Avengers: Infinity War'. Based on the widely loved comic book series created by Stan Lee and Jack Kirby, this nineteenth installment of MCU stars an ensemble cast. Along with Robert Downey Jr. (Iron Man), Josh Brolin (Thanos), Mark Ruffalo (The Hulk) and Chris Evans (Captain America), 'Avengers: Infinity War' has confirmed 31 actors to reprise their roles from previous MCU films and much more is to be revealed. The trailer for the much-awaited flick is yet to be released. Directed by the Russo Brothers (who previously directed two Captain America films), the movie follows events four years ahead of 'Guardians of Galaxy Vol. 2', where Guardians and Avengers join forces to stop Thanos who is trying to amass the Infinity Stones. 'Avengers: Infinity war is slated to hit the box-office on May 4, 2018.
3. Slender Man (2018)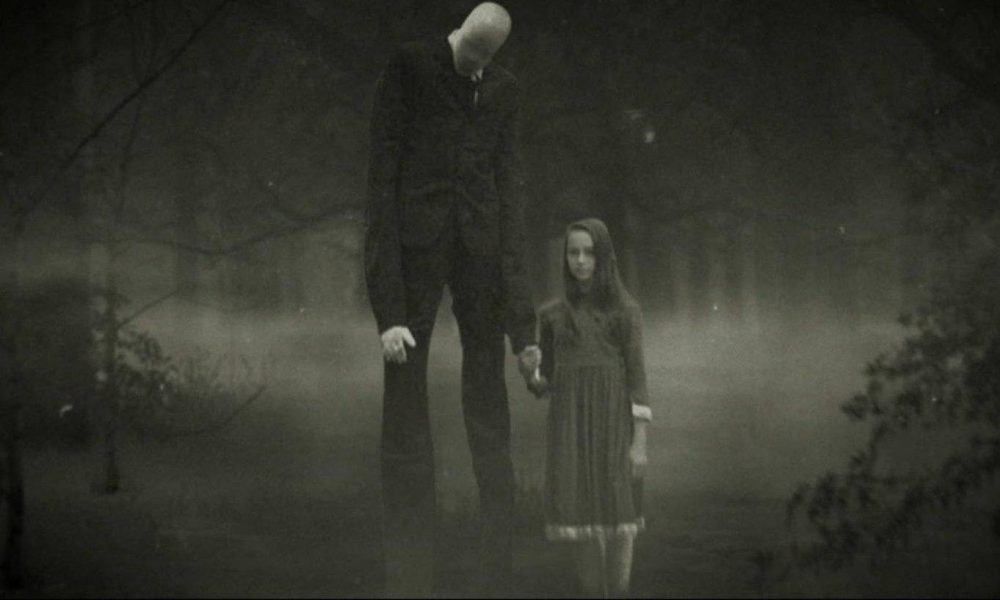 Not exactly a comic book character, Slender Man is mythical figure created by Eric Knudsen. Eric created the character for a photoshop competition (see image) and it originated as an internet meme and went on to become a central character for various disparate works of fiction, art, media and thus became a folklore. 'Slender Man' movie will portray the character as a horrific figure, centralized in a new fictional story-line written by David Birke. The film stars Jaz Sinclair and Joey King and will be directed by French director Sylvian White. Another movie 'Beware the Slender Man', an HBO documentary was released earlier this year which dealt with the real-life attempted murder case in Wisconsin where the accused blamed the mysterious figure for stabbing their friend. 'Slender Man' releases May 18, 2018.
4. Deadpool 2 (20th Century Fox) (2018)
And then there is "Douchepool", I mean "Deadpool". The sarcastic, dumb anti-hero, with a dark, twisted sense of humor, is set to return in this movie and this time he has a few more friends at the dinner table. Intended to be twelfth 'X-men' film, 'Deadpool 2' will have our guy in red suit fight an angry time-traveling mutant. The movie stars Ryan Reynolds, Josh Brolin, Zazie Beetz and Morena Baccarin in lead roles while T.J. Miller, Brianna Hildebrand, Stefan Kapičić and Dopinder (Karan Soni) reprises their roles from the first part. As a tease to the character, a short film starring Reynolds and Stan Lee was played at the beginning of the film 'Logan'. Another tease was released where Deadpool visits Logan's grave with a chemical formula, with an intent to inject him with it. Deadpool 2 releases on June 1, 2018.
5. Ant-Man and The Wasp (Marvel Studios) (2018)
Ever heard that a franchise consists of 20 movies? 20 movies; at least hundred central characters; all in a single shared universe; somehow every movie is linked to each other; and still going on with much more to come on board. Ever? Nope? Well, here it is…MCU will hit that mark when 'Ant-Man and the Wasp', which is the twentieth movie in the franchise, will hit the theatres less than two months after 'Avengers: Infinity War'. The movie will probably be the beginning of "Phase 4" of MCU, followed by the events after 'Captain America: Civil War' and 'Avengers; Infinity War'.
In 'Ant-Man and the Wasp', Scott Lang/Ant-Man teams up with Hope van Dyne/The Wasp for a new mission while he tries to balance his personal life. While Paul Rudd, Evangeline Lily & Michael Douglas reprises their roles from the previous film, Laurence Fishburne, Randall Park & Hannah John-Kamen joins the principal cast. 'Ant-Man and the Wasp' is set to release on July 6, 2018.
6. Venom (Sony Pictures) (2018)
There is 'Marvel Cinematic Universe (MCU)'; then came 'DC Extended Universe (DCEU)'; and now here begins the very new 'Sony's Marvel Universe'. Yes, you don't need to read it back. The infamous Spider-man's arch-rival's appearance in this film, will start off a completely new franchise that Sony aims to adjunct with MCU's Spider-man films. After being revived and scrapped several times, 'Venom' was finalized in 2016, after Sony made a special deal with Marvel Studios, that allowed Marvel to include "Spider-man" in their MCU film while Sony was allowed to produce their own movies revolving around Spidey's universe. Initially a spin-off, 'Venom' will now act as a stand-alone film, beginning a new franchise adjunct to MCU. Academy Award nominated actor, Tom Hardy is set to portray the titular character. 'Venom' will hit the theaters on October 5, 2018.
7. X-Men: Dark Phoenix (20th Century Fox) (2018)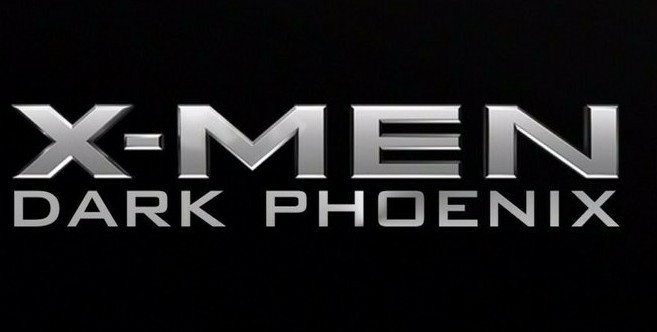 Intended to be the thirteenth X-Men film, the movie will follow the events of 'X-Men: Apocalypse', starting a probable trilogy, focusing on younger version of X-Men superheroes. After the disastrous appearance of Dark Phoenix in 'X-Men: The Last Stand' (2006), the makers smartly erased the initial timeline in 'X-Men: Days of the Future Past'. This allowed them to come up with a new idea to adapt the "The Dark Phoenix Saga" comic books and turn it into a much more faithful franchise. How good it's going to be? Time will tell very soon. Starring Sophie Turner, James McAvoy, Michael Fassbender, Jennifer Lawrence, Nicholas Hoult along with Tye Sheridan & Alexandra Shipp; 'X-Men: Dark Phoenix' is set to release on November 2, 2018.
8. Untitled Animated Spider-Man Film (Colombia Pictures) (2018)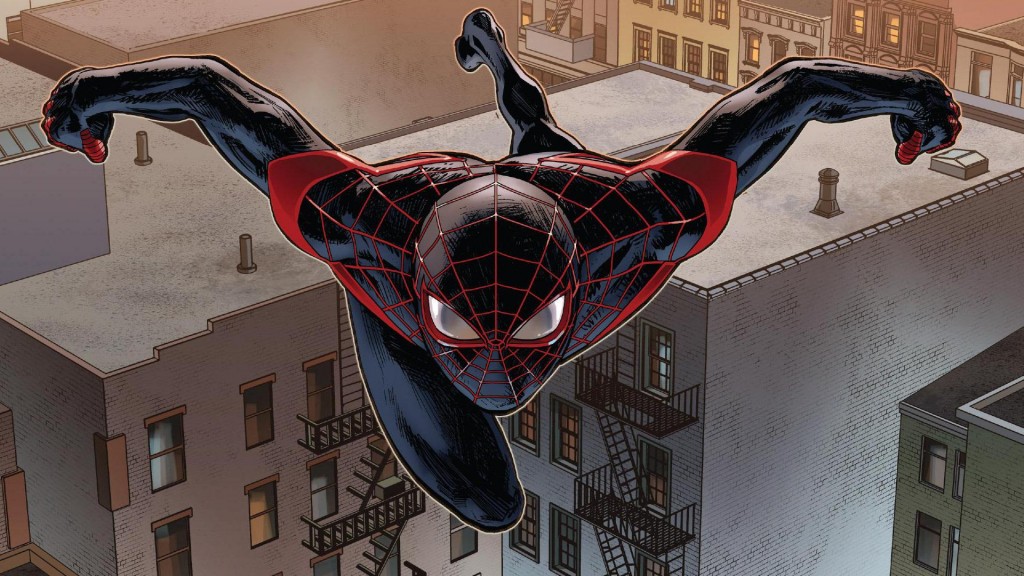 While, the MCU's latest appearance of live-action Spider-man made millions this year; an animated film based on the character's experiences is meanwhile under production. The movie, yet to be named, will feature the Miles Morales version of the character rather than the Peter Parker version. Spider-man will be voiced by Shameik Moore, who previously had starred in 2015 film 'Dope'. The film will be released on December 14, 2018.
9. Aquaman (DC Entertainment) (2018)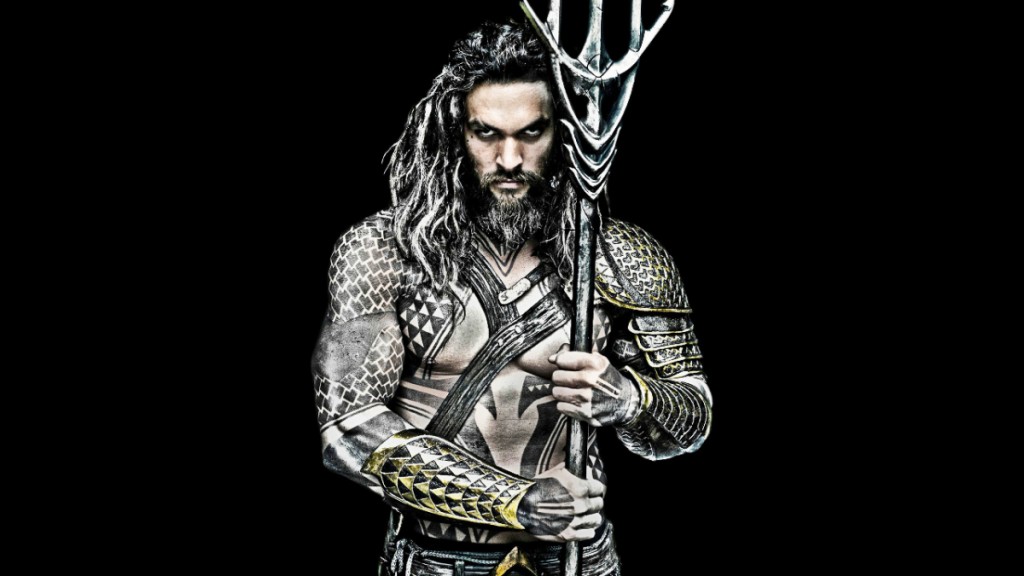 The sixth installment of DCEU, 'Aquaman' will act as a follow-up to 'Justice League' as well as origin story of the titular character, to be played by 'Game of Throes' fame, Jason Momoa. The movie also stars Amber Heard, Willem Dafoe, Dolph Lundgren and Patrick Wilson as the film's antagonist. While 'Justice League' is already creating a sense of thrill and excitement with it release coming up next week, fans will have to wait for another year to step into the DC world. Yes… In order to watch the "Khal" kick some ass, fans will have to wait till December 21, 2018.
10. Batman: Gotham by Gaslight (2018)
What will it be like, if Batman existed in Victorian time? 1880's… an alternate setting in an alternate timeline? How he'd operate in those times as the masked vigilante? Probably no mechanical gadgets, technical weapons, fancy cars… nothing!! The only thing he'll have will be his skills. 'Batman: Gotham by Gaslight' re-imagines the Gotham's Knight in a historic era, where he fights off crime to save his home city. The animated adaptation also introduces "Jack the Ripper" as primary villain of the movie; who notably is inspired from a real-life serial killer of the same name. Based on DC's Elseworld story by Brian Augustyn & Mike Mignola, the film's final release date is yet to be announced.
11. Gambit (20th Century Fox) (2019)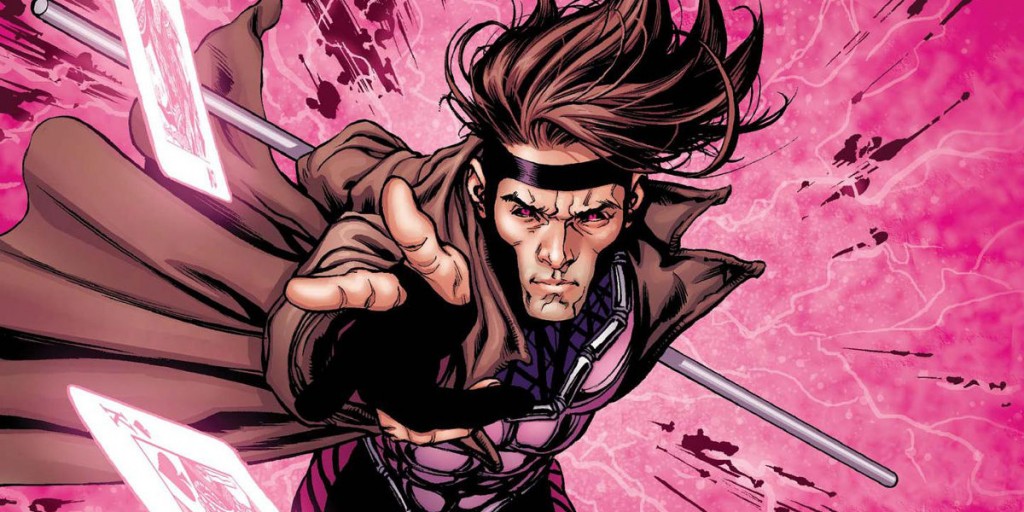 I don't know and neither can I think of a movie which has been delayed as many times as 'Gambit'. Since 2009 appearance of the character in 'X-Men Origins: Wolverine', portrayed by Taylor Kitsch, the movie has been re-written thrice, two directors have turned down the project and the lead role has been passed on to Channing Tatum. Firstly set to appear in 'X-Men: Apocalypse', the character's origin story has been delayed a lot since. Finally in October, 'Pirates of Caribbean' director Gore Verbinski was confirmed to direct the film. Starring Tatum as Gambit, the film is slated to release on February 14, 2019.
12. Hellboy (Lionsgate) (2019)
The very, very long awaited comic book adaptation is finally happening. After two successful live-action appearances, Hellboy was lost in development block since 2008. Screenwriting was delayed; director of first two films, Guillermo del Toro left the project, and so did actor Ron Perlman. Finally, the movie was re-written as a reboot, starting of the character's story from the beginning. 'Stranger Things' actor David Harbour has been cast for the lead role. His first look was released in September this year. The movie, directed by Neil Marshall, will also star Ian McShane as Hellboy's father and Milla Jovovich as the film's antagonist.
13. The Batman (DC Entertainment)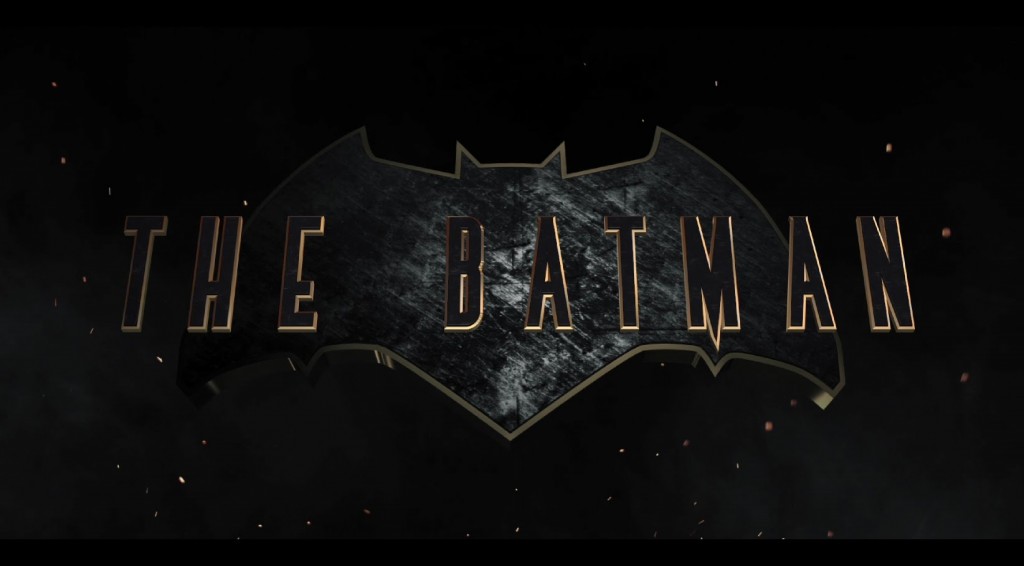 This is a much hyped project that every Batman fan is waiting for. After much speculations and rumors, and all the difficulties in hiring a director, 'The Batman' is finally happening. Though the script hasn't been finalized yet, but it is confirmed that Ben Affleck will return to star as Batman and Joe Manganiello will appear as Deathstroke, making the villain's big-screen debut. After Affleck stepped down, Matt Reeves has been confirmed as the director.