Just like the Marvel Cinematic Universe or MCU, DC Movies have started picking up the pace in the last few years. As a fan, I am compelled to say DC is much better conceptually than Marvel Comics, and quite rich in content. In fact, if even 10 percent of the fortune that DC possesses can be translated onto the silver screen by Warner Brothers, they would have one heck of a task to count the money they would make at the box-office.
However, so far DC Extended Universe is nowhere near to what Marvel has garnered in the last decade. But loyal fans need not fret. WB Studios are trying their level best to redeem what they have done. Every year they come out with several new DC movies. Most of the these films get mixed reviews but it looks like the sun will finally shine on them. Here is the list of upcoming DC movies (new releases) that one should keep an eye on. We hope these latest DC movies are better than some of the recent ones.
9. Shazam (April 5, 2019)
Originally known as Captain Marvel, Shazam is a comic book hero owned by DC (Detective Comics). Believe it or not, in the 1940s this character outsold even Superman comics. He was also the first comic book superhero to be adapted into a film in 1941. So what went wrong? Well, due to copyright infringement issues with Marvel Comics regarding a similar superhero called 'Captain Marvel,' the character was essentially shifted to the background. Later DC changed his name to 'Shazam' and relaunched the comics. But the reception from the audience was not as good, mainly because of the changed name. The adaptation of Shazam into a live-action movie seems to be yet another attempt by DC to reinstall the iconic character to its former glory. Although considered to be just a goofy copy of Superman, Shazam certainly has an interesting backstory and formidable villains, which would make up for a kick-ass plotline. The question here is whether WB can personify the original vision behind Shazam.
Read More: Upcoming Zombie Movies
8. Cyborg (April 3, 2020)
I present to you the cutie of the pack. Come on, you can't possibly deny that in front of superheroes like Superman, Batman, and Wonder Woman, this hardass half-human half-machine looks as adorable as a techno doll. I was personally hoping to see Martian Manhunter in Cyborg's place. Still, it is what it is. A fringe character as far as JLA is concerned, Cyborg or Victor Stone is a DC superhero who started his sleuthing career as a member of the Teen Titans. With an artificially enhanced super mind, Vic Stone tried to revolt against his scientist parents, only to end up in a horrible accident. As far as the movies go, the Cyborg has apparently been resurrected (judging by the scenes in Batman Vs. Superman: Dawn Of Justice) by his father, Dr. Silas Stone. If you want the comic version, contact me personally. According to Ray Fischer (the actor playing Cyborg), the standalone movie will not have any of the other Justice League members, so as to concentrate intimately on Cyborg's background. Whether that gamble will pay off is doubtful.
Read More: Upcoming Horror Movies
7. Green Lantern Corps (July 24, 2020)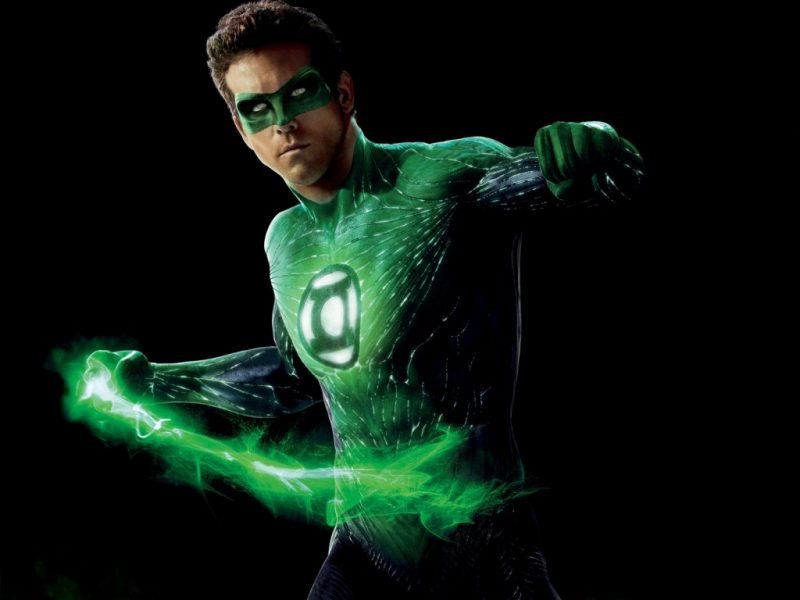 To say the 2011 Green Lantern movie starring Ryan Reynolds was a disaster would be an understatement. Saying it decimated Ryan Reynolds' chance of becoming a superhero more than Deepwater Horizon destroyed the Gulf of Mexico, could come close but not exactly. Rebooting the Green Lantern franchise with a standalone movie is a considerable move as far as Warner Brothers are concerned. Judging by the name itself, the movie will possibly concentrate on the entire Lantern Corps; which as some might recognize as the alien species responsible for controlling the 'Force of Will' in the DC universe. I only hope it does justice to major Lantern characters like Hal Jordan or John Stewart. It makes sense to introduce the audience to the vast world of the Lantern Corps. But it is vital to take away a solid character which can later get added to the Justice League and hence the DC Extended Universe. As a comic lover, I have to say this makes more sense conceptually as well as cinematically, instead of the bildungsroman-cum-love story angle they had going on earlier.
Read More: Upcoming Horror Remake Movies
6. Suicide Squad 2 (Undated)
In 2016, Warner Brothers took a bold move and produced a movie based entirely on supervillains with no superheroes whatsoever. The concept and the idea might've been inspired by the success of R-Rated anti-hero Deadpool. A film full of the worst-of-the-worst with Will Smith and Margot Robbie in the lead, Suicide Squad was a promise that had enticed generations of DC fans. I mean what could go wrong? The movie, however, ended up being a one-man-show dependent entirely on Will Smith's acting and at times on Margot Robbie's gorgeous ass. What? It is gorgeous. Jokes aside, the second part of the fringe series containing the DC villains will need to have a great plot, to justify a second installment to such a mediocre first movie. The WB Studio so far has been quiet on the probable plot, but whatever it is will have to be a redemption for the critical disaster 'Suicide Squad (2016)' was. The production for this one is set to begin in mid-2018.
Read More: Upcoming Marvel Movies
5. Untitled Black Adam Movie (Undated)
This one has 'The Rock'. Not the stone one you hard-headed DC fans. The 'If you smell what the Rock is cooking' one. It was rumored previously that the solo Shazam movie starring Zachary Levi would also star Dwayne Johnson as the anti-hero, Black Adam. It was later revealed however, that he would instead appear in a standalone Black Adam movie. This might very well be a bold but intelligent move. With Marvel and Fox both concentrating on anti-heroes like Punisher and Deadpool respectively, it's high time WB came up with one of their own. In this violent and obsessed-with-coolness world, antiheroes who don't care about the law and order are in high demand. And with someone like 'The Rock' playing an iconic character like Black Adam, I think it would give the DC Universe a much-needed edge in the game against its competitors.
Read More: Upcoming Sci-Fi Movies
4. Flashpoint (Undated)
Taking place after the events of 'Justice League' this one seems to be a high priority for the studios. Focusing primarily on Flash/Barry Allen as a character, it would also include Ray Fischer as Cyborg and Gal Gadot as Wonder Woman. The trio could surely pack a punch on their own. But it seems Warner Brothers is not too keen on leaving things to chance this time. In line with its name, the movie will focus on Flash getting transported into an alternate reality. 'Flashpoint' for those who don't know, is a crossover comic storyline which describes an alternate reality in which only Barry Allen is aware of the differences between the real earth and the one he's been thrown into. In this world, Barry Allen doesn't have any powers; Superman is captive, and Batman kills his enemies. Interesting huh? Flashpoint has all the juicy stories like Reverse Flash, war between Wonder Woman and Aquaman, and much more. This one, hands down, is one movie you need to watch out for.
Read More: Upcoming Superhero Movies
3. Aquaman (December 21, 2018)
You might remember this not-so-young man from the 'Game of Thrones' series. Jason Momoa played the role of Khal Drogo opposite the Khaleesi (Emilia Clarke) and was the main highlight for the better part of Season 1. A similar role has landed in Jason's hands with Aquaman. Aside from the obvious Justice League role, a solo venture titled 'Aquaman' is set to be released in 2018. The possible plotline, according to the rumors by the fans and some educational guesses by yours truly, might involve the origin of the character of Aquaman, the king of the seas. The movie will star Amber Heard as Mera, the queen of Atlantis and Patrick Wilson as Ocean Master, Aquaman's traitor brother. All in all, it will be a typical Aquaman back-story with some extra edge expected from Jason and Amber. Plus there's Nicole Kidman.
Read More: Upcoming DC Animated Movies
2. Wonder Woman 2 (December 13, 2019)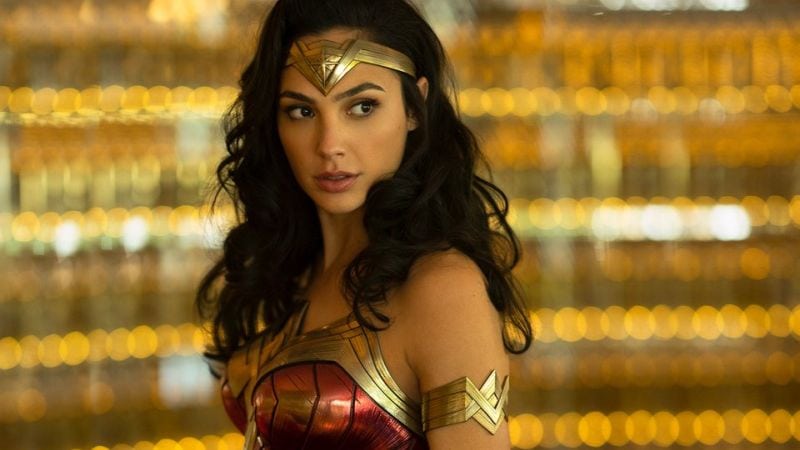 The only sequel for the WB guys that makes sense so far. No offense but the Superman sequels bounce over my head every time. What is even the point of making something so dumb? This one, however, is one to watch out for. When Gal Gadot got a solo movie after the critical murder of Batman Vs. Superman, everyone assumed it to be a disaster just like any other DC movie till then. The film, fortunately for Warner Brothers, surpassed any and every expectation the audience, as well as the producers, might've had from it. The second installment in the series is scheduled to be released on December 13, 2019, with Patty Jenkins returning as the director. It is unknown at this time what might the plot be. But if you want me to guess it might have something to do with Wonder Woman's lineage and her twisted relation with her father Zeus. If I were in WB's place, I would certainly tap that fortune. Makes the best sense conceptually and cinematically.
Read More: Upcoming Marvel Movies
1. The Batman (Undated)
"Well as long as it is standalone movies season why not recreate the character of Batman in a solo movie, focusing on all the parts that have been left out till now," said no one ever. But everybody at Warner Brothers meant it. In July 2015, Ben Affleck had announced that he would be co-writing and directing a Batman movie alongwith Geoff Johns. However, in absence of a good script, Ben Affleck decided that he would step down from the direction part and focus on the writing and acting parts. Whatever the case may be nobody can deny that the audience -fans and haters of DC Movie franchise alike- would be very much interested in seeing a revival of the iconic Dark Knight. Warner Brothers mentioned that the Ben Affleck version of Batman would focus more on the detective skills that Batman is famous for in the comics. After all, he is called the "World's Greatest Detective" for a reason. He is as ruthless and unapologetic as Rorschach when it comes to extracting information from his enemies. Whether Ben Affleck will be able to do justice to an origin story is still in the 'dark.' One thing atleast is positive for him. He has already gotten the brooding part spot on.
Read More: Upcoming Comic Book Movies