Our busy lives in today's world hardly give us an opportunity to spend quality time with our families. Adults are busy with their work, children with their homework, and the little time they have is usually spent virtually connecting with people on social media. In such a scenario, movies can be a wonderful medium for families to spend some quality time together, laughing and crying with a story which everyone can enjoy equally. Family movies do the trick here wonderfully. They help create a bond between family members who are otherwise pretty alienated from each other.
Family flicks can be anything from comedy dramas to children's animation. These are movies that indirectly leave us with a sense of belonging, making us aware that there is love to be found somewhere, and it will come to us if we know how to look for it. With all that said now, here's the list of all upcoming family movies scheduled to release in 2019, 2020 and 2021.
10. Where'd You Go, Bernadette (2019)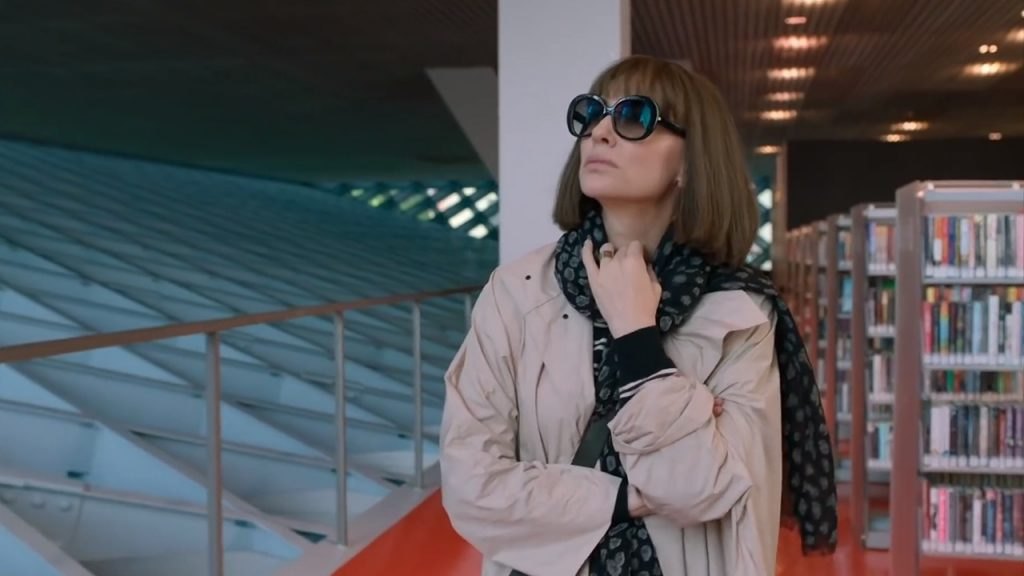 It is a special occasion every time Richard Linklater comes out with a new film. The maverick director has always managed to capture the intricacies of human relationships and presents them in a way which is uniquely his own. The director is coming up with his new project, 'Where'd You Go, Bernadette' with Cate Blanchett in the leading role. Based on Maria Semple's novel of the same name, the story centers around Bernadette Fox, who gets tired of the monotonous life she leads with her husband and daughter, and suddenly disappears to follow her heart's desire. It now is upon her daughter and husband to find Bernadette out and confess to her how much she means to them. This is a story about relationships, love, and family. We all want to be Bernadette for a day, to escape from the drudgery of life and follow our dreams. But can we possibly cut all ties loose?
9. Maleficent: Mistress of Evil (2019)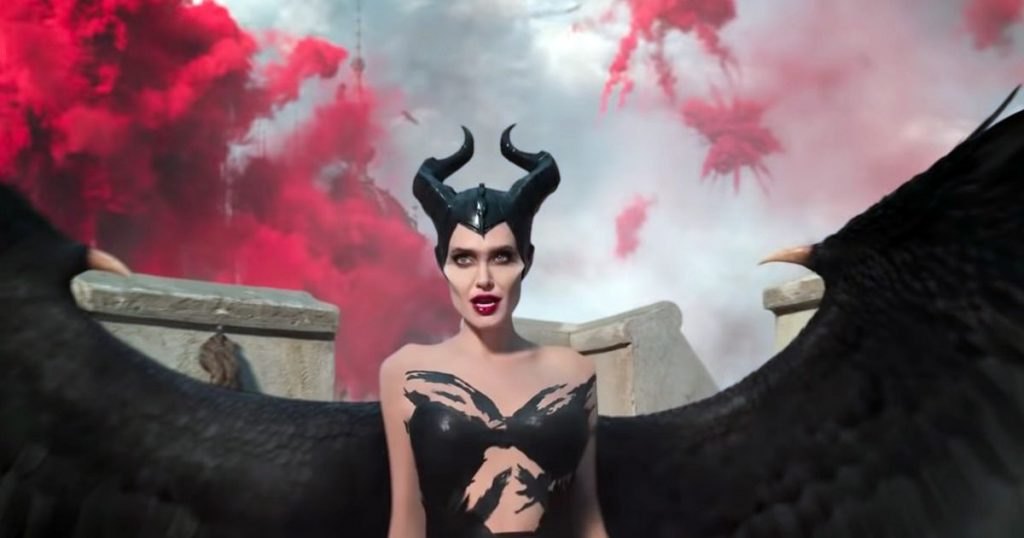 2014's 'Maleficent' proved to be a wonderful and unique addition to Disney's canon with its revisionist dark fantasy approach to the popular fairy tale 'Sleeping Beauty'. Angelina Jolie received critical acclaim for her performance in the leading role, and it was obvious that the makers would want to reap further profits from the success by making a sequel to the film.
In 'Maleficent: Mistress of Evil', the story takes off from the point of time when Maleficent and Aurora have begun to peacefully co-exist, with each of them being the ruler of their own lands. However, a problem brews up between them when an evil queen poisons their relationship, bringing on the wrath of Maleficent upon the humans once again. Most members of the cast like Elle Fanning, Sam Riley, Imelda Staunton, Juno Temple, and Lesley Manville are set to reprise their roles from the previous film with Michelle Pfeiffer additionally joining the cast as Queen Ingrith. There will be a lot of expectations from this film owing to the popularity of its predecessor. It remains to be seen whether the director Joachim Rønning pulls himself up after the failure of his Johnny Depp-starrer 'Pirates of the Caribbean: Dead Men Tell No Tales' (2017).
8. Playing With Fire (2019)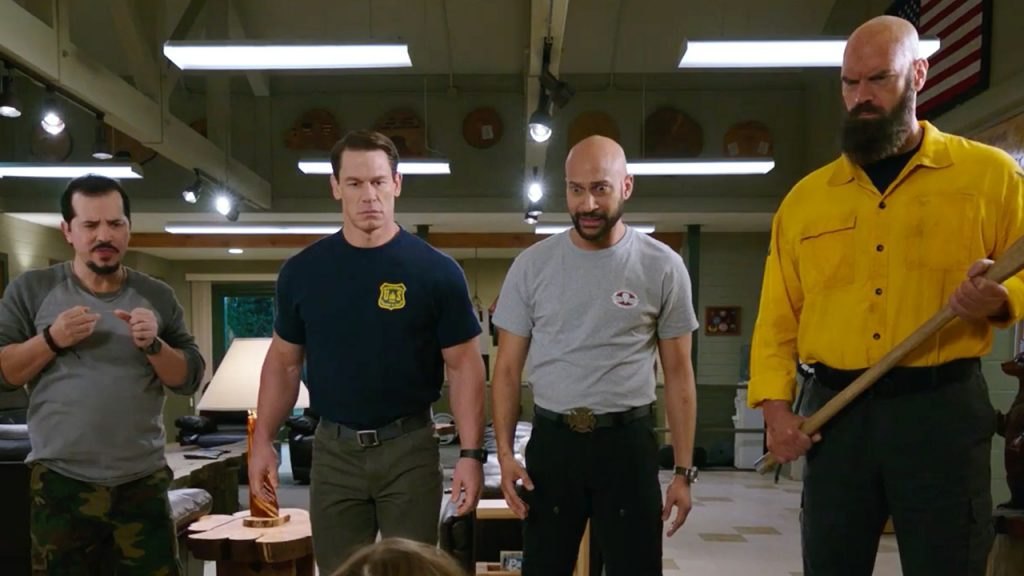 Quite a number of WWE stars have tried their hands in films, with Dwayne Johnson being the only one to achieve immense success in the process. Dave Bautista is also slowly building a solid reputation for himself, but nobody comes close to the 'Hobbs And Shaw' star in terms of box office appeal. John Cena, one of the most successful WWE wrestlers in the history of the business, has for long been looking for his big Hollywood break, but somehow has not managed to hit the sweet spot yet. This time, we see the 16-time WWE Champion try his hand at comedy with the Andy Fickman directorial 'Playing With Fire'. The film sees Cena as a firefighter who suddenly has to look after three children along with his colleagues. This unexpected gig lands them in various hilarious situations which becomes the central focus of the film. It remains to be seen how Cena will fare in the comedy genre, as we have never seen him in this avatar before.
7. Frozen 2 (2019)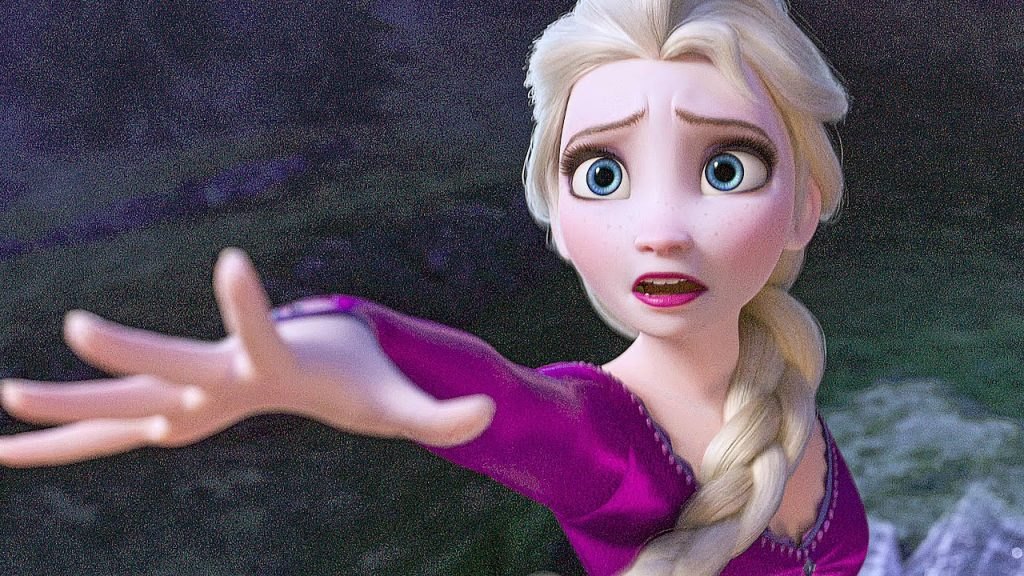 'Frozen' became a vastly popular brand soon after the first film released in 2013. Since then, the franchise has already produced two spinoff short films titled 'Frozen Fever' (2015) and 'Olaf's Frozen Adventure' (2017). The highly anticipated feature-length sequel of the film is set to premiere in November 2019. The film focuses on Elsa the Snow Queen who undertakes a mysterious adventure after she hears strange noises coming from the north. Elsa's sister Anna, along with Kristoff, Olaf, and Sven join her on this adventure which takes them to faraway lands they've never been to before. A sequel to 'Frozen' was highly anticipated after the immense success of the first film. Disney wanted to build this as a strong brand which can commercially benefit them for a long time, and thus decided to craft the sequel meticulously so that it manages to live up to its hype and reputation. The film has been four years in the making, and as things are at the moment, the end-product looks pretty promising.
6. Spies in Disguise (2019)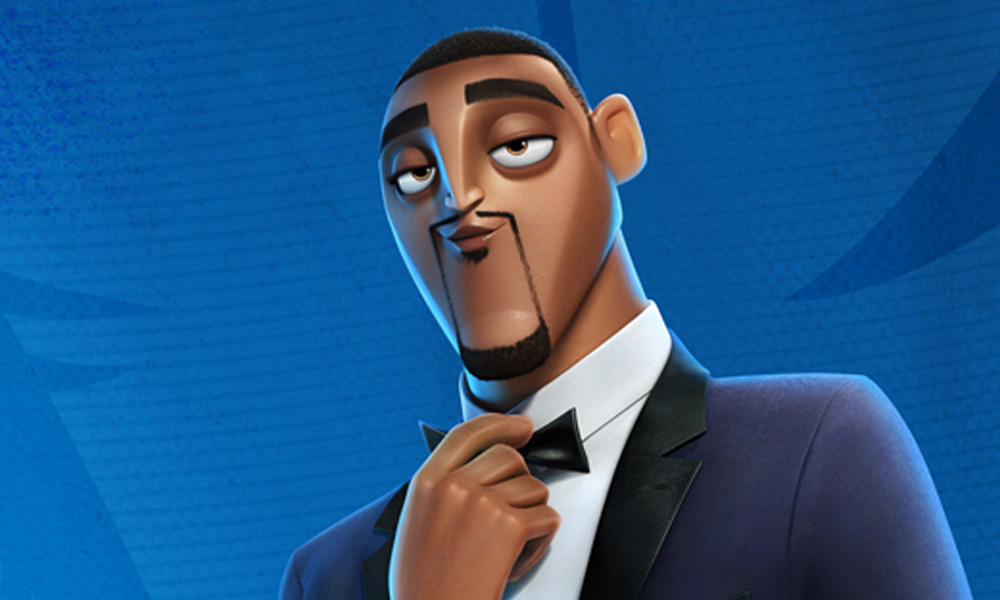 Will Smith has been appearing in children's films pretty frequently these days. After Disney's 'Aladdin', 'Spies In Disguise' is his second 2019 collaboration with the media conglomerate where he has given his voice to the central character, Lance Sterling. Sterling is a superspy who has saved the earth from many threats over the years, mostly using the sophisticated technology created by young scientist Walter Beckett (voiced by Tom Holland). One of the latest inventions of Beckett suddenly has a devastating effect on Sterling, transforming him into a pigeon. Now Sterling has to deal with his present situation besides solving a major case on which the world's future depends. Besides Smith and Holland, Ben Mendelsohn, Karen Gillan, Rashida Jones, DJ Khaled and Masi Oka are also providing voices for other characters in the film. Interestingly enough, the film was scheduled to release on January 18, 2019, but has been postponed on a number of occasions, with the release date being finally fixed as September 13, 2019.
5. Artemis Fowl (2020)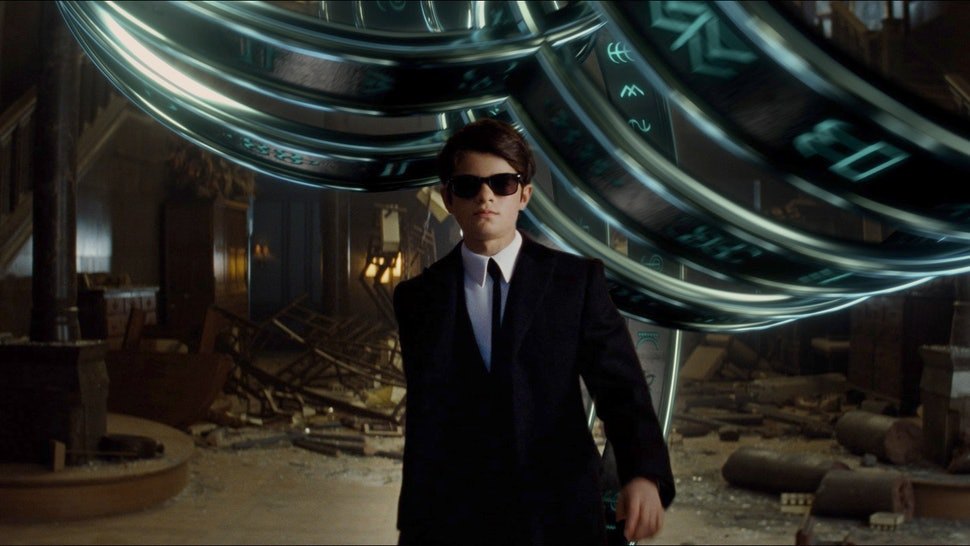 After the mildly impressive 'Murder on the Orient Express' (2017), Kenneth Branagh is coming out with his next film, 'Artemis Fowl', in 2020 in collaboration with Disney. The story of the film follows the leading character who is a descendant of a line of criminal masterminds. After his father disappears, Artemis takes it upon himself to find out the truth, for which he has to fight a number of powerful fairies. Ferdia Shaw, Lara McDonnell, Tamara Smart, Nonso Anozie, Josh Gad, and Judi Dench have also signed up for different roles in this fantasy adventure film. The source material for 'Artemis Fowl' is novel series of the same name. A cinematic version of this series has been doing the rounds since the beginning of this century, but nothing concrete took shape before Disney announced the film with Branagh.
Read More: Upcoming War Movies
4. The Voyage of Doctor Dolittle (2020)
If you were among the ones wondering what Robert Downey Jr. would do after his tryst with the Marvel Cinematic Universe, well, here you have your answer: the iconic actor is set to play the character of Dr. John Doolittle, a vet who has the magical power of talking to all sorts of animals. This film requires both live-action, as well as voice acting, for which Disney has roped in a number of famous stars in various roles. Besides Downey, Antonio Banderas, Michael Sheen, and Jim Broadbent are the ones who will be seen in live-action roles in the film. John Cena, Marion Cotillard, Carmen Ejogo, Ralph Fiennes, Selena Gomez, Tom Holland, Rami Malek, Kumail Nanjiani, Craig Robinson, Octavia Spencer, Emma Thompson and Frances de la Tour have joined the cast as voice actors. Anticipation regarding the film is pretty high, and comparisons surely will be made with Eddie Murphy's portrayal of the leading character in the 1998 film, 'Doctor Doolittle'.
Read More: Upcoming Video Game Movies
3. My Spy (2020)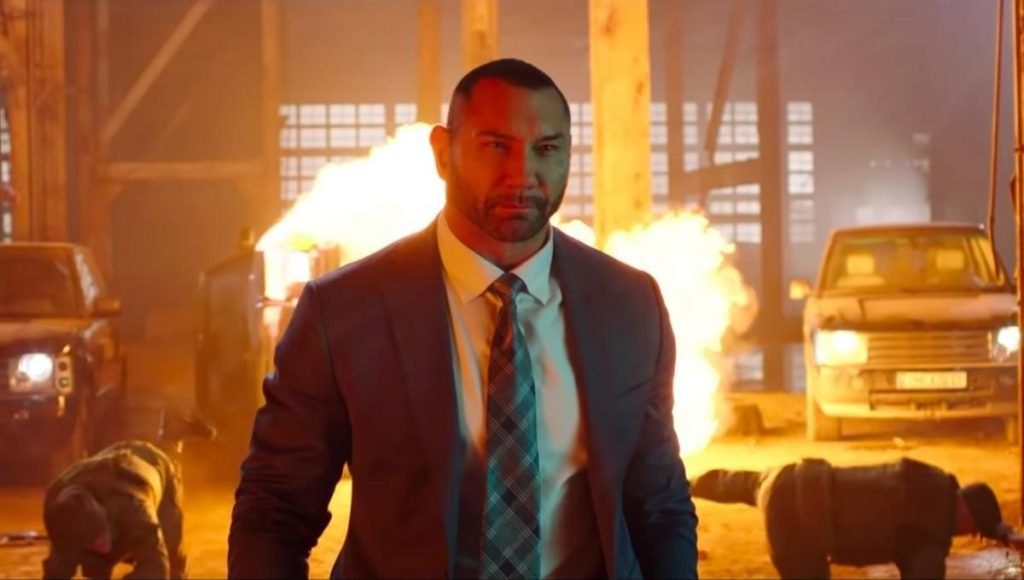 Peter Segal, the director of several memorable comedy films like 'The Longest Yard' (2005) and 'Get Smart' (2008), is coming out with his next venture, 'My Spy', in 2020. The film stars Dave Bautista as a CIA operative called JJ whose mission is to surveil a family with a 9-year-old daughter. Soon enough, JJ gets busy trying to keep his cover intact after the girl finds out all about him. She promises that she'll not blow JJ's cover if he also trains her to become a spy. Bautista was recently seen in the action/comedy film 'Stuber' along with Kumail Nanjiani, and now the former WWE Champion is seen honing his comedy skills once again. Interestingly enough, the film was originally scheduled to release in August 2019, but has now been pushed by production company STX Entertainment to January 2020.
Read More: Upcoming DC Movies
2. The Addams Family (2019)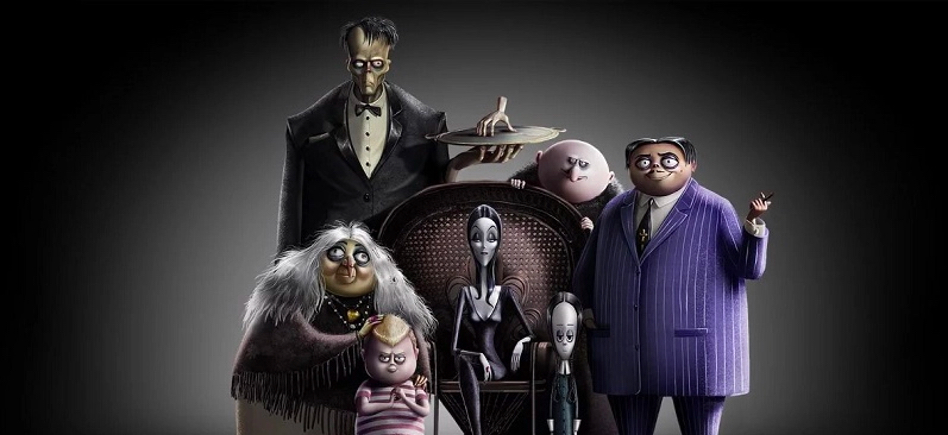 Another upcoming film which has been receiving a lot of attention recently is the 3D animated adaptation of the famous Charles Addams comics series 'The Addams Family'. Popular culture has long been familiar with the spooky and macabre Addams and their eccentricities since the 1960s, but a reimagination of the characters in 3D is always welcome. This time we shall see the family as they try to adjust to the new way of life in the 21st century. They have to deal with a cunning TV host called Margaux Needler who wants them to appear on television in any way possible. Oscar Issac will lend his voice to Gomez Addams while Charlize Theron will be voicing Morticia. Other voice actors include Chloë Grace Moretz, Finn Wolfhard, Nick Kroll, Snoop Dogg, Bette Midler, and Allison Janney. Wednesday is a very important character in this movie, as there's a coming-of-age subplot about her in the film.
Read More: Upcoming Marvel Movies
1. Jumanji: The Next Level (2019)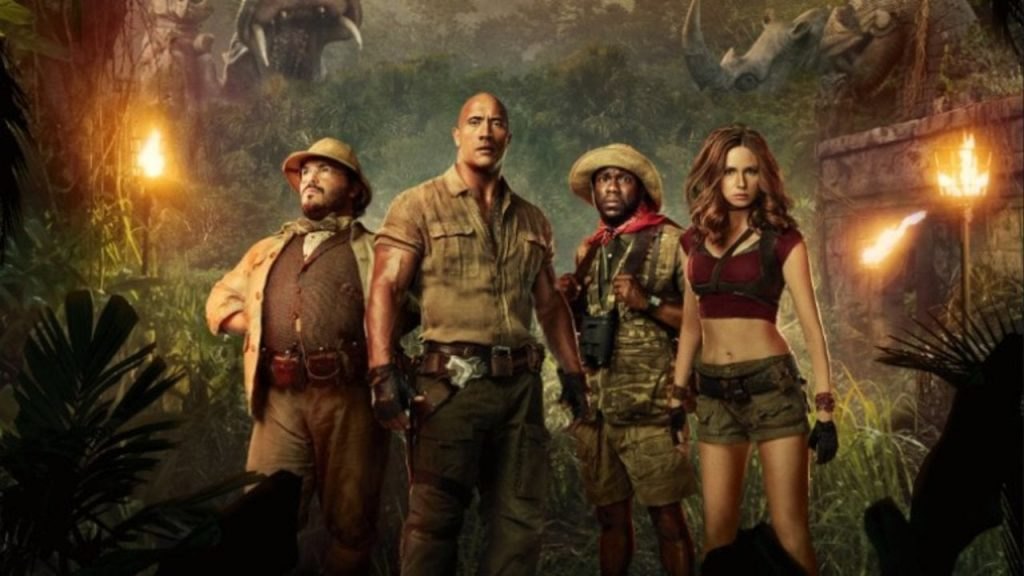 The revival of 'Jumanji' seems to have worked wonders for Disney, with the franchise now coming out with its fourth installment in 2019. The first installment of the series released in 1995 with Robin Williams playing the leading role. Since then, the story has been modified to a certain extent to make it appealing to the audiences of today. The board game is now a video game which takes the player directly to its own realm, giving him one of the many avatars available. The leading members of the cast are all reprising their roles for the sequel. The film reveals to us that Spencer did not get rid of the game and had it with him after the events of the first film. He starts the game out of curiosity and suddenly gets sucked into it. His friends Bethany, Fridge and Martha enter the game to try and save him. 'Jumanji: The Next Level' promises to be a thrilling feature just like its predecessor, with action, adventures, laughs, and amazing CGI.
Read More: Upcoming Disney Plus Movies