Johnny Depp is an American actor, producer, and musician. He has been nominated for three Academy Awards and has won the Golden Globe and Screen Actors Guild Awards for Best Actor. Depp rose to prominence thanks to the 1980s television series '21 Jump Street', becoming a teen idol. Depp has challenged himself by playing larger-than-life roles, including a supporting role in Oliver Stone's 1986 Vietnam War film 'Platoon' and the title character in the 1990 romantic dark fantasy 'Edward Scissorhands'. He later found box office success in the adventure film 'Sleepy Hollow' in 1999, the swashbuckling film series 'Pirates of the Caribbean', the fantasy films 'Charlie and the Chocolate Factory' in 2005 and 'Alice in Wonderland' in 2010, the animated comedy western 'Rango' in 2011, and the 'Fantastic Beasts' movies.
Depp's first film role was in the horror film 'A Nightmare on Elm Street' in 1984, in which he played the boyfriend of heroine Nancy Thompson and one of Freddy Krueger's victims. After a starring role in the comedy 'Private Resort' in 1985, he was cast in the lead role of the skating drama 'Thrashin' in 1986 by the film's director, but the decision was later overridden by the producer. Instead, he appeared in a minor supporting role as a Vietnamese-speaking private in Oliver Stone's Vietnam War drama 'Platoon' in 1986.
Depp became a popular teen idol during the late 1980s when he starred as a police officer who goes on an undercover operation in a high school in the Fox television series '21 Jump Street', which premiered in 1987. He accepted this role to work with actor Frederic Forrest, who inspired him. Despite his success, he felt that the series "forced [him] into the role of product." He subsequently decided to appear only in films that he felt were right for him.
Depp is regarded as one of the world's biggest film stars. He has gained praise from reviewers for his portrayals of screenwriter-director Ed Wood in 'Ed Wood', undercover FBI agent Joseph D. Pistone in 'Donnie Brasco', author J. M. Barrie in 'Finding Neverland', and Boston gangster Whitey Bulger in 'Black Mass'. He is the third highest-grossing actor worldwide, as films featuring him have grossed over US$3.7 billion at the United States box office and over US$10 billion worldwide.
Depp has been nominated three times for the Academy Award for Best Actor. He won the Golden Globe Award for Best Actor – Motion Picture Musical or Comedy for his performance in the title role in 'Sweeney Todd: The Demon Barber of Fleet Street', as well as the Screen Actors Guild Award for Outstanding Performance by a Male Actor in a Leading Role for his portrayal of Captain Jack Sparrow in 'Pirates of the Caribbean: The Curse of the Black Pearl'.
At this point, the question that might be circling your mind is what is the next Johnny Depp movie? Well, the good news is that we have a clear answer to that question. Here's the list of upcoming Johnny Depp films scheduled to release in the near future. We can only hope that the latest Johnny Depp movies would be as good as some of his recent ones.
7. Minamata (2020)
'Minamata' is an upcoming drama film directed by Andrew Levitas, based on the book 'Minamata' by Aileen Mioko Smith and Eugene Smith and starring Johnny Depp. The film follows war photographer W. Eugene Smith who travels back to Japan where he documents the devastating effect of mercury poisoning in coastal communities.
On October 23, 2018, it was announced that Johnny Depp would star in the drama film as the photojournalist Eugene Smith and that the film will be directed by Andrew Levitas. Principal photography began in January 2019 and takes place in Japan and in Serbia.
Read More: Upcoming Chloe Grace Moretz Movies
6. Fantastic Beasts and Where to Find Them 3 (2021)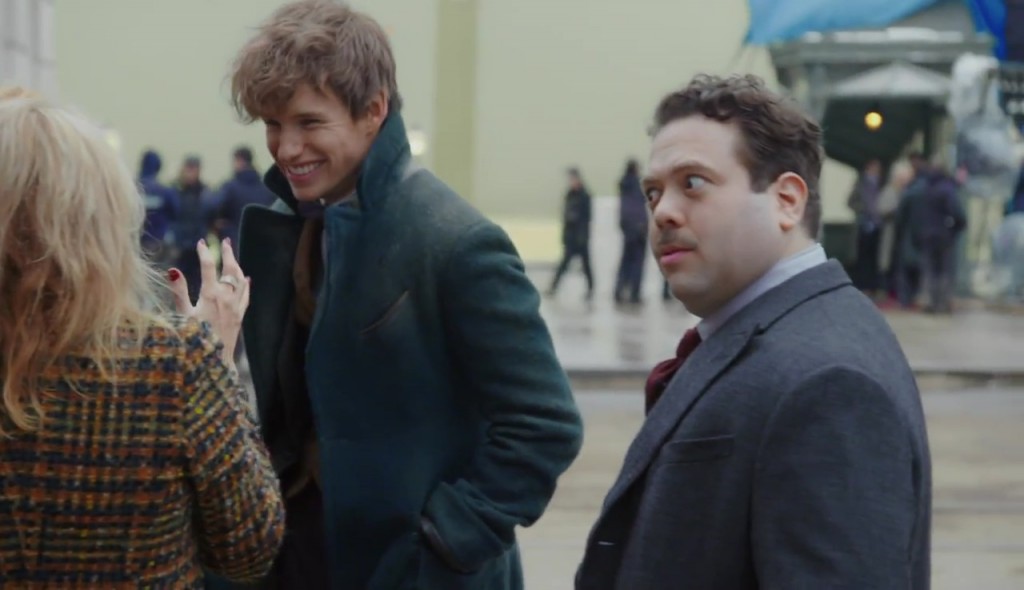 'Fantastic Beasts: The Crimes of Grindelwald' released in 2018, breaking all expectations with the help of an amazing ensemble, with Depp being the primary antagonist. Earlier in 2016, the first film of the franchise surprisingly introduced Depp as the film's evil at the end. Shortly after, writer J.K. Rowling announced that the film will be extended into a franchise of a total of five films.
With the battle between Grindelwald and Dumbledore heating up, there is no doubt that the movies are building towards the epic face-off between two of the greatest wizards. However, it is unlikely the third film will explore that, rather going into the avenue of Ezra Miller's character being another of the Dumbledore siblings. Depp has been fantastic as Grindelwald so far, delivering a restrained yet menacing performance. He will definitely amaze us when the movie releases on November 12, 2021.
Read More: Ryan Reynolds Upcoming Movies
5. Waiting for the Barbarians (TBA)
'Waiting for the Barbarians' is a drama film directed by Ciro Guerra, based on the novel of the same name by J. M. Coetzee. The film stars Johnny Depp as Colonel Joll, Mark Rylance, Robert Pattinson, and Gana Bayarsaikhan. It was announced in October 2016 that filmmaker Ciro Guerra was working on an adaptation of the novel 'Waiting for the Barbarians', which would see him make his English language debut.
Mark Rylance was announced to star in the film. In May 2018, Johnny Depp was stated to have contacted Guerra in regards to appearing in the film. Robert Pattinson was revealed as being cast in the film as well. In September, Joe Alwyn was cast. The plot follows a magistrate at a distant outpost who starts to question his loyalty towards the Empire. The movie debuted at the Venice Film Festival on September 6, 2019.
4. City of Lies (TBA)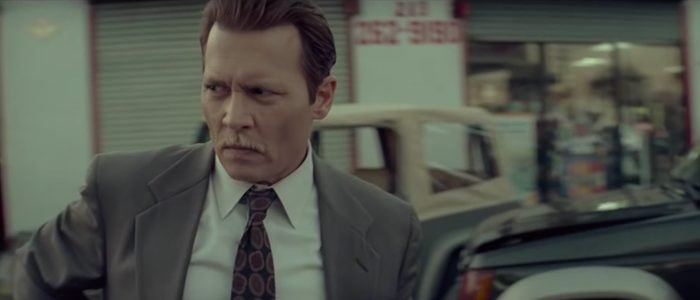 In September 1996, the music industry received a shocking blow when Tupac Shakur was fatally shot. The murder of the famous rapper drew heavy media attention. Before all could settle down, his rap rival Christopher Wallace aka The Notorious B.I.G was murdered in a similar manner six months later.
'City of Lies' is based on the investigations of both the murders as carried out by LAPD Det. Russell Poole with the help of journalist Randall Sullivan. It was ultimately disbanded by LAPD forcing Poole to early retirement. The film uncovers Poole's rejected theory and links in both the murder cases. Johnny Depp stars as Russel Poole while Forest Whitaker stars as Jack, a character based on Sullivan. Based on the 2002 book of the same name, the film is directed by Brad Furman. Slated to release in September 2018, the movie was pulled off schedule with no new date being announced. It has received a limited theatrical release in Italy on January 10, 2019.
Read More: Benedict Cumberbatch Upcoming Movies
3. The Invisible Man (TBA)
In 2014, with the release of 'Dracula Untold', Universal Pictures announced that the film will start a new franchise, named Dark Universe, a reboot of its original Monster Film Franchise. 'The Mummy' was announced in 2015 and was released in 2017, taking 'Dracula Untold' out of the franchise. Soon, Universal announced solo films of characters Frankenstein, Jekyll & Hyde and The Invisible Man, events of all taking place in the same timeline.
Soon it was reported that Javier Bardem will be playing 'The Invisible Man'. However, his role was confirmed to be of Frankenstein and that it is Johnny Depp who will be "Griffin", the unseen man from the novel of H.G. Wells. Depp is slated to appear in the solo film 'The Invisible Man' and will reprise his role in a future crossover film.
2. Under a Snow Moon (TBA)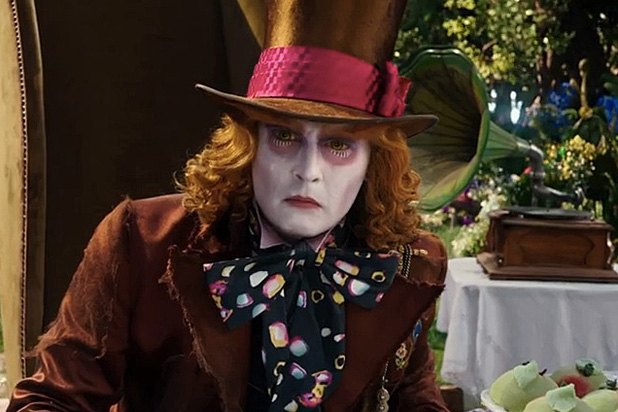 'Under a Snow Moon' is an upcoming fantasy movie starring Johnny Depp, Booboo Stewart, and Jamie Brewer. The movie will be directed by Sean Stone with a script written by writers Alexandria Altman and Melody Rowland. The film unravels events which happen under a snow moon, deep in the bayou's of Louisiana where a mystical child is mysteriously delivered to a two-hundred-year-old plantation where two ancients would care for her. In time, the six-hundred-year-old secret legend unveils as she discovers her ancestral path to her destiny.
Read More: Upcoming Will Smith Movies
1. King of the Jungle (TBA)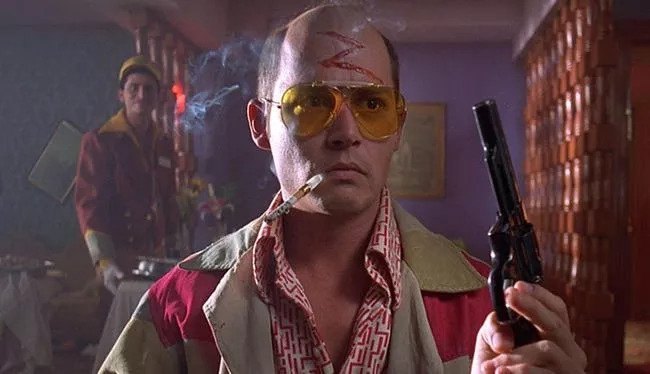 McAfee is the antivirus software protecting your computer systems for years from unwanted viruses, unknown ad-clicks, and bad downloads. The company was started by John McAfee, a man with drug problems, fired from jobs, kicked out of schools who still managed to make $100 million at one time in his life. Now imagine Johnny Depp playing such a man. And if you are excited at the thought, there's good news. It has been announced that a film based on John's life titled 'King of the jungle' will be made under the direction of Glen Ficarra and John Requa. And that's not all of it.
The film covers the part of John's life when Wired magazine writer Joshua Davis visited him in his compound in Belize at a time when McAfee was surrounded by sex, drugs, and weapons, and was facing a murder charge. However, the film hasn't gone into production, it will be lovely to watch Depp as a drug-addict maniac living a drastic life, but somehow managing to come out clean. The film's release date is yet to be decided.
ALREADY RELEASED
Sherlock Gnomes (2018)
Gnomeo & Juliet, a happily married couple, notice that their neighboring garden gnomes are mysteriously disappearing. They both hire detective Sherlock Gnomes and Gnome Watson to investigate this case of mysterious disappearances. A sequel to the 2011 film 'Gnomeo & Juliet', which was based on William Shakespeare's 'Romeo & Juliet', 'Sherlock Gnomes' integrates Arthur Conan Doyle's sociopathic detective and his sidekick, blending some mystery with the couple's romantic life.
The film voice stars James McAvoy and Emily Blunt, reprising their roles from the previous film, while Johnny Depp comes in as the famous detective and Chiwetel Ejiofor as his sidekick. The film also features Irene Adler voiced by Mary j. Blige. The film released on March 23, 2018.
Read More: Christian Bale Upcoming Movies
Fantastic Beasts: The Crimes of Grindelwald (2018)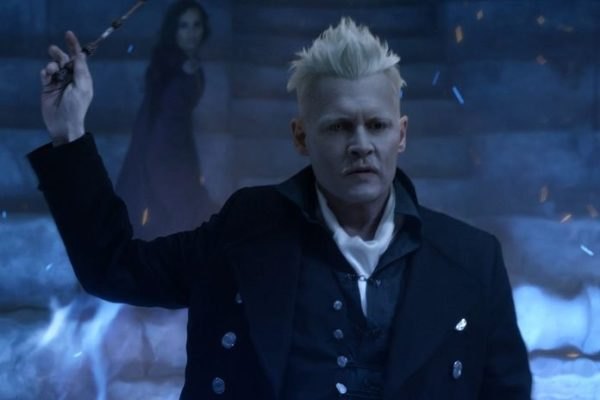 In 2016, film 'Fantastic Beasts and Where To Find Them' ended with a surprise when Colin Farrell's character was revealed to be Gellert Grindelwald, while Farrell suddenly changed into Johnny Depp. Depp's fans did rejoice while Farrell's subsequent departure wasn't appreciated. Now for the sequel, Depp returns again as the cruel magician and this time he starts to inch closer to the face-off with Albus Dumbledore.
While Depp's casting had been met with wide protests from fans, following his ex-wife Amber Heard's allegations of physical abuse on Depp; the fans of the franchise are glad to have Jude Law playing Dumbledore. Apart from Depp and Law, the film also stars Katherine Waterston, Dan Fogler, Alison Sudol, and Ezra Miller, all reprising their roles from the first film. The movie released on November 16, 2018.
Read More: Upcoming Ben Affleck Movies
London Fields (2018)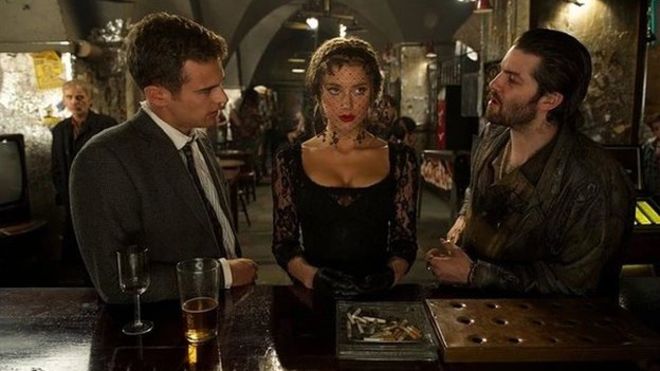 Based on the 1989 novel of the same name, the film is the story of a terminally ill writer, who has faced a writer's block for the last 20 years. The film was shot and completed in 2015. Directed by Matthew Cullen, the film was set to star Billy Bob Thornton in the lead role, with Amber Heard, Theo James, and Jaimie Alexander in supporting roles. Johnny Depp has an uncredited extended cameo in the film which was slated to release in late 2015 but was put on hold due to a lawsuit filed against the producers by Cullen.
Cullen claimed that he wasn't paid in full and that the film's final cut was kept from him. However, he was countersued on the claims that he violated his contract by working on other projects during filming and that he withheld himself from film's promotion and even encouraged the actors to do so. Although Depp wasn't there for the entire film, the critics who watched the film deemed his role the best thing in the film. The movie released on October 26, 2018.
Read More: Upcoming Amber Heard Movies