I think we've had a solid two years now with Malayalam cinema. 2017 gave us 'Thondimuthalum Driksakshiyum', one of the most wonderful Indian films I've ever seen, as well as a couple of praise-worthy releases like 'Take Off', 'Angamaly Diaries', etc. 2018 has also graced us with some stellar pictures, with 'Ee Ma Yau' winning major awards at international film festivals, as well as independent releases like 'Eeda' and commercial films like 'Sudani from Nigeria' having substance that feels genuine, which isn't something one finds themselves saying about Malayalam films released in other years from the 21st century. It seems like 2019 is going to be another spectacular year for the industry, perhaps even more than the years that preceded it – I mean, just look at the films that the year has lined up! Here's the list of most awaited upcoming Malayalam movie releases in 2019.
20. Kollavarsham 1193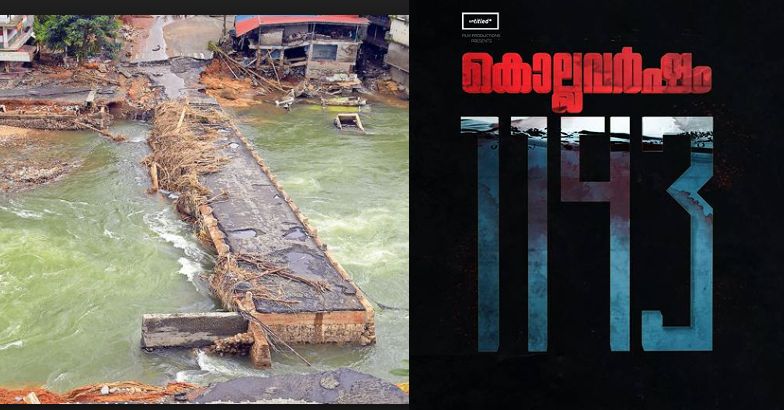 'Kollavarsham 1193' is based on the devastating Kerala floods of 2018, and the harm it caused to the livelihood of the people, to their properties, to several animals, etc. It is an interesting topic to make a film around, because the entire state got together and helped each other out as one while it happened, which is considered to be a source of inspiration for the entire country. Politics and religion were both forgotten and humanity reigned supreme during the calamity this year. The film is directed by Amar Noushad.
Read More: Upcoming Comedy Movies
19. Praana
'Praana' is an interesting multilingual release of 2019, with it being hyped following the exceptional feedback its trailer received. It is an experimental film that sidetracks from typical Malayalam cinema, being the first in the industry to incorporate surround sound, and have only one character appear throughout the runtime, played by Nitya Menon. The film is directed by VK Prakash, and it reportedly falls under the horror genre.
18. Argentina Fans Kaattoorkadavu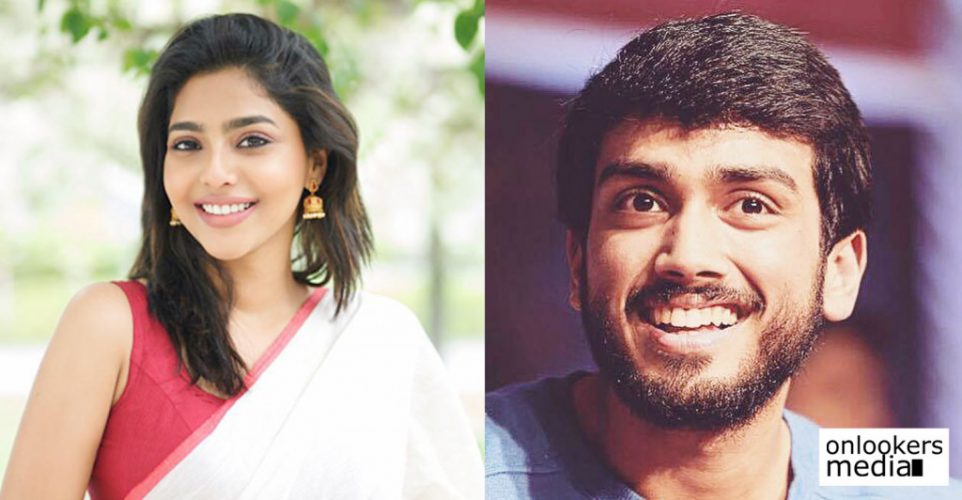 This film is currently in production, with principal shooting being held at the college I attend. Nothing about its story and characters have been revealed yet, but the fact that it's an Aishwarya Lekshmi-starrer has provided it with necessary hype. The hero will be portrayed by Kalidas Jayaram, and the film will most likely be a comedy. It is directed by Midhun Manuel Thomas, known for the 'Aadu' movies.
Read More: Upcoming Disney Movies
17. Moothon
Geetu Mohandas' much-awaited 'Moothon' is a bilingual crime-drama about a man named Mullakoya from Lakshadweep, who is in search of his elder brother. What's interesting about this Malayalam film is that it will also be dubbed into Hindi, with dialogues being penned by renowned filmmaker Anurag Kashyap. Nivin Pauly plays the protagonist in 'Moothon'.
16. Underworld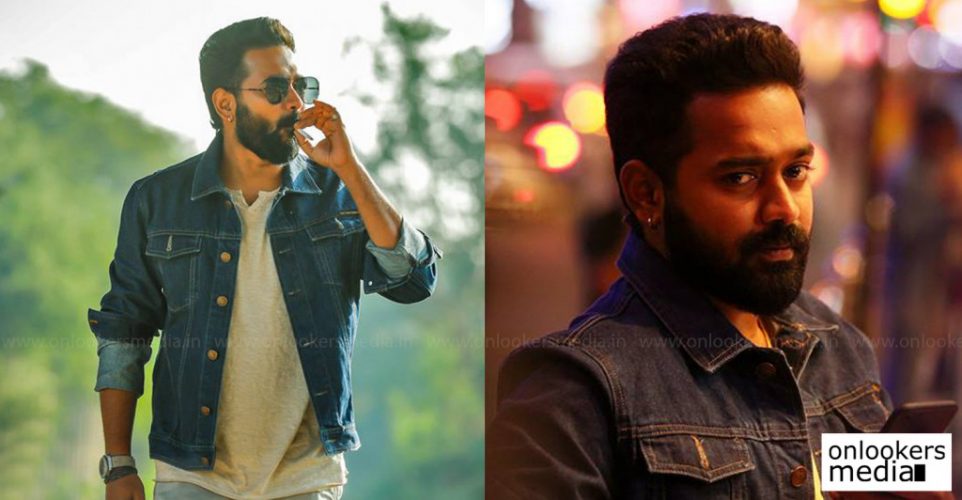 If director Arun Kumar has delivered in any way with his past films, it is with his tension-filled storylines. Fresh off of 'Kaattu', his previous attempt, Kumar is teaming up with writer Shibin Francis to film what is probably going to be a mass action crime film, with Asif Ali and Farhaan Faasil in the lead. About Ali, I'm not a fan of his recent works, but I do feel he is more apt at becoming a 'mass' star than anything else.
Read More: Upcoming Action Movies
15. Madhura Raja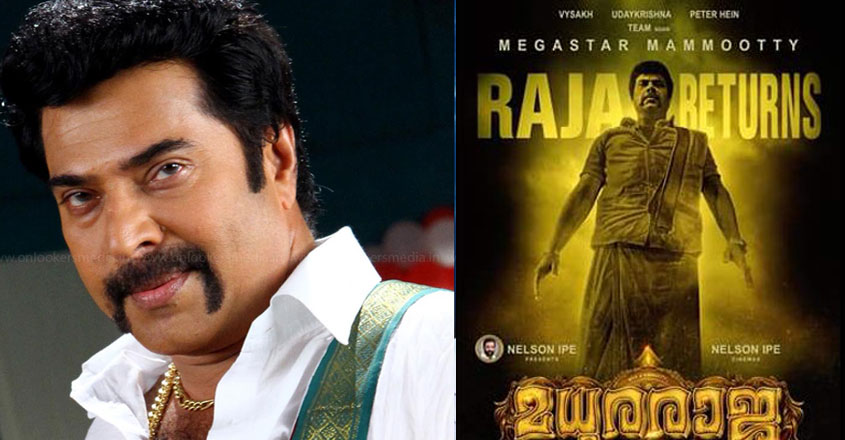 Mammootty has had a couple of duds in the couple of years passed, but it seems like he might win big in the Malayalam industry next year (he has already appeared in the critically acclaimed 'Peranbu' this year, which is a Tamil film). Madhura Raja is a proposed action-comedy that follows a don of the same name and details his actions in the underworld. Though I'm not a big fan of action films of this kind, I'm always one to see movie starring my favorite Mammookka!
14. Nine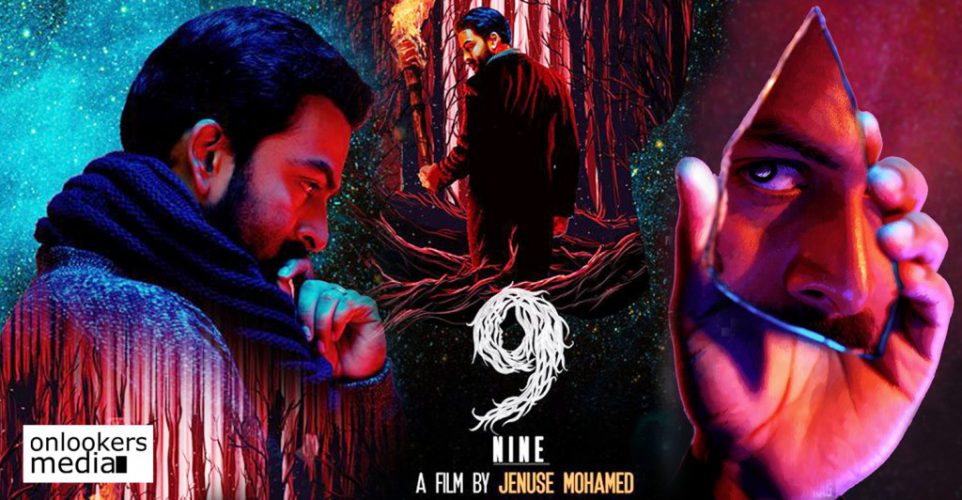 Prithviraj seems to have a very ambitious year ahead of him as the ace actor has produced and starred in this science fiction horror thriller, which is a mouthful cluster of genres that few films from the state have attempted to profit out of ('Who' from this year comes to mind, which has attempted to do so). The film is directed by Jenuse Mohamed, and from the promotional posters looks stunning. Prithviraj hasn't appeared in a good film for quite some time now, and I'm hoping this one will be the one that breaks his streak.
Read More: Upcoming Movie Remakes
13. Oru Bhayankara Kamukan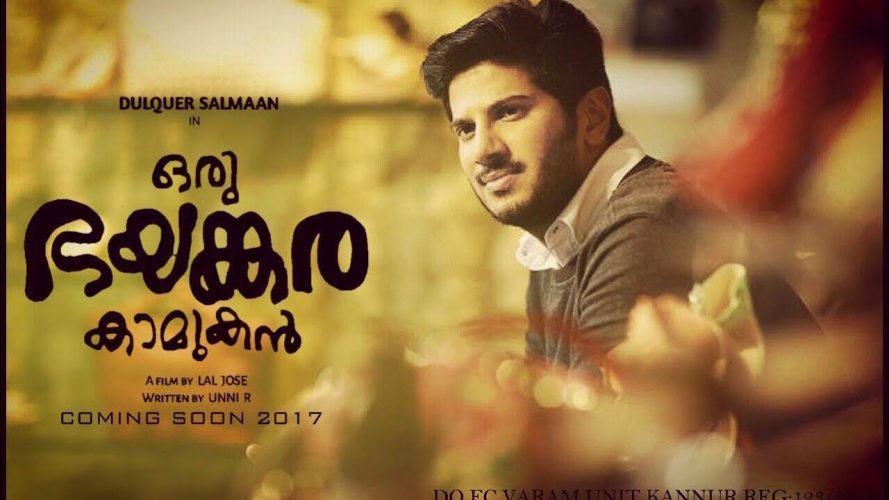 The long-awaited Dulquer Salmaan-starrer 'Oru Bhayankar Kamukan' will release next year. It is a romantic comedy and is directed by acclaimed film director Lal Jose. Though I am a little disappointed by a lot of roles Dulquer has chosen to play these days (including this one, indicating an interest towards being typecast), I nonetheless look forward to this film because I do enjoy some of the films of its director. The Lal Jose-DQ film that preceded this one, 'Vikramadithyan', wasn't a favorite of mine, but I hope the duo has realized their shortcomings this time. This film doesn't seem to be as ambitious as their previous collaboration, which might mean that they're working towards filming something that the two can handle, given their respective talents.
12. Marakkar: Arabikadalinte Simham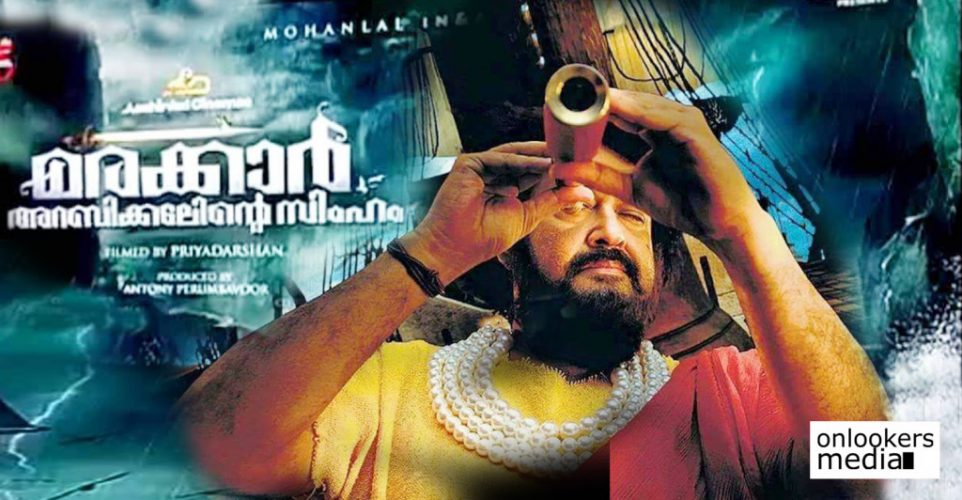 Telling the legend of the historical icon Kunjali Marakkar (the Muslim naval chief), this Mohanlal-starrer has warranted an early hype for it's noticeably high budget backing as well as the popular names connected to its production. Directed by Priyadarshan, 'Marakkar: Arabikadalinte Simham' will most likely be an epic drama, with preference given to comedy. About Priyadarshan, I do enjoy a good portion of his films from the '90s, though I do not consider them to be great. Here's hoping this one's worth the hype!
Read More: Upcoming War Movies
11. Professor Dinkan
'Professor Dinkan' is a highly awaited 3D Malayalam film that will come out next year. The reasons behind the hype surrounding it can all be summed up with the name of its leading man, who has been accused in a very serious criminal case, the proceedings of which are going on as I write this. His current level of infamy combined with the recent protests regarding the title of the film have all given this picture some effective negative publicity. The film will apparently be about a magician whose magic trick goes wrong and screws up the world in its entirety. I don't have high hopes for this, as a lot of recent Dileep films have been terrible, but it will be fun to see what this film will do to manage its promotion.
10. Irupathiyonnam Nootandu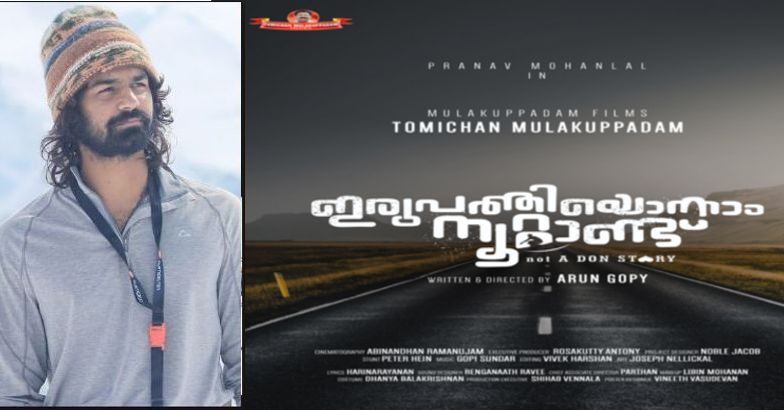 Directed by Arun Gopy, 'Irupathiyonnam Nootandu' is a film starring Pranav Mohanlal, who is still attempting to create a name for himself in the industry, after his performance was critically panned in his debut feature 'Aadhi' (2018). Not much is known about this film apart from the possible hints regarding it being a road movie, with elements of romance and comedy thrown in, but the major reason for its hype is its star. I personally am not a fan of Pranav Mohanlal in the slightest, but I also believe I shouldn't judge him from his performance in one film – that too, one that wasn't very well-written or directed in itself.
Read More: Upcoming Black Movies
9. Love Action Drama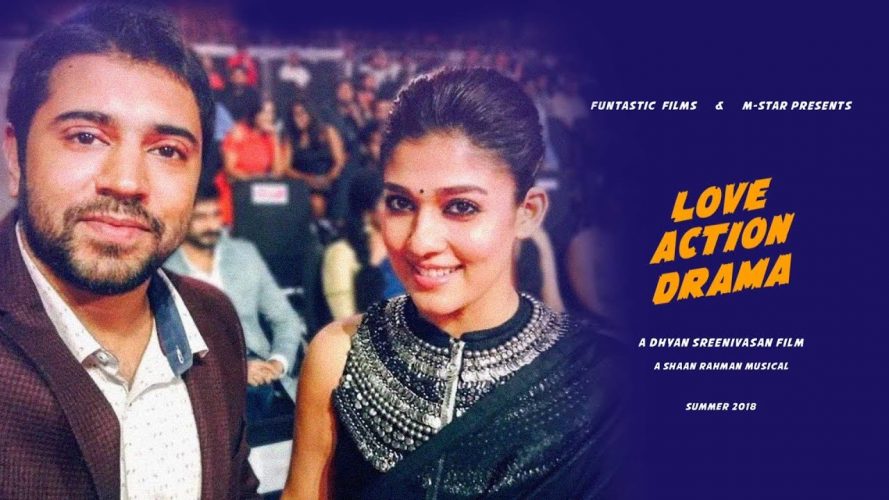 'Love Action Drama' is looking for a May release next year, which is usually when romantic comedies come out in Kerala, and it isn't too hard to assume the genre that this film will fall into. Directed by Dhyan Sreenivasan, son of the ace screenwriter, actor, and director Sreenivasan, the film stars Nivin Pauly and Nayanthara in the lead, which is a pairing that has further led to the growth of the hype surrounding the film. The music will be composed by Shaan Rahman.
8. Trance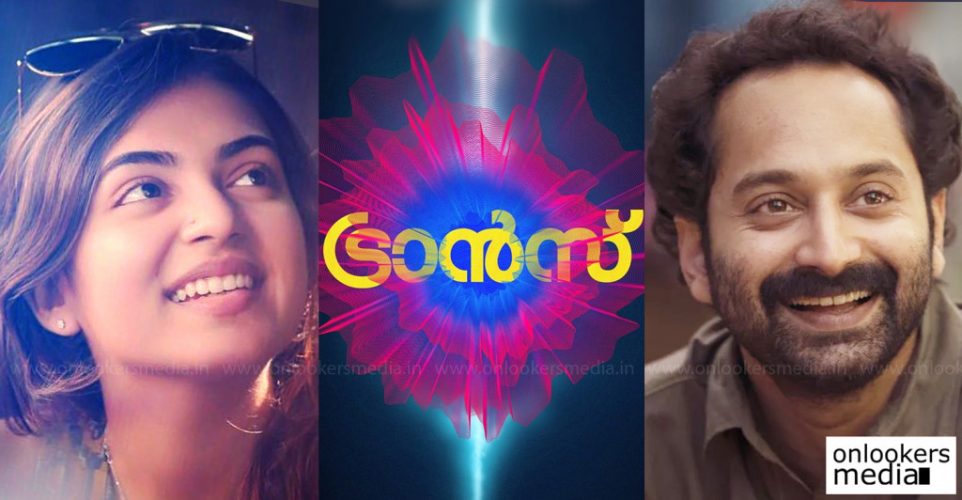 Fahadh Faasil is my favorite actor from his generation, and I'm willing to see anything he's in. This one's an interesting picture for him, because 'Trance' is an anthology movie which reportedly sees Faasil play five different characters. His wife and actress Nazriya Nazim will play the female lead, according to sources. The movie will be directed by Anwar Rasheed, whose films I've enjoyed for the most part. Does the title indicate a possible trip along the psychedelic genre to you? I guess we'll have to wait to find out more.
Read More: Upcoming Western Movies
7. Unda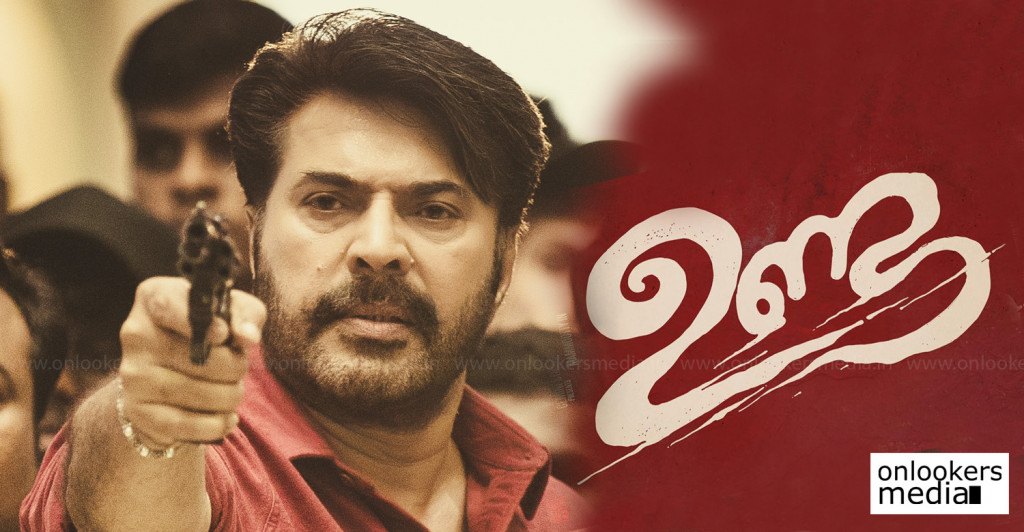 'Unda', which translates to 'bullet', is the next big Mammootty starrer. Not much is known about the film as of now, but its strange titling has garnered widespread attention. Directed by Khalid Rahman, this film is most likely to fall in the action genre, though it may surprise us with crime, comedy, or drama being any one of its sub-genres. The film will be produced by Anwar Rasheed.
6. Mikhael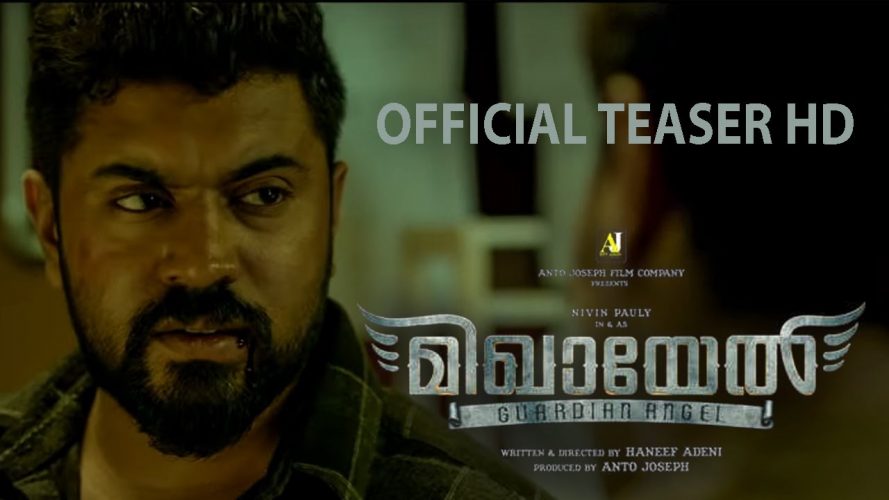 The trailer to 'Mikhael' lit every theater hall in Kerala about a month back, releasing on star Nivin Pauly's birthday. Clearly a busy year for the actor, its trailer suggests that he will be in a crime drama, though very little was shown, and I doubt whether anything presented in the trailer will make its way into the final film. I love the lettering of the title in the film posters though, and this film has garnered some attention, perhaps for reasons like the one I just mentioned or maybe only because of Pauly's name. The film will be directed by Haneef Adeni, and music will be composed by Gopi Sunder. Nivin's get-up in 'Mikhael' is pretty cool, in my opinion.
5. Mamankam
'Mamankam' is a period piece starring Mammootty in the lead. Not much is known about the film other than its possible historical connection with the soldiers of Malabar. It will most likely follow a war story, about the ones that were waged during the Mamankam festival during the early 20th century in Kerala, held at the banks of the famous Bharathapuzha river. It's interesting to see Mammootty come back with a period film after the much-loved 'Kerala Varma Pazhassi Raja' from 2009. Though I doubt this will be that good, it does promise quite the spectacle. The film is directed by Sajeev Pillai.
4. Virus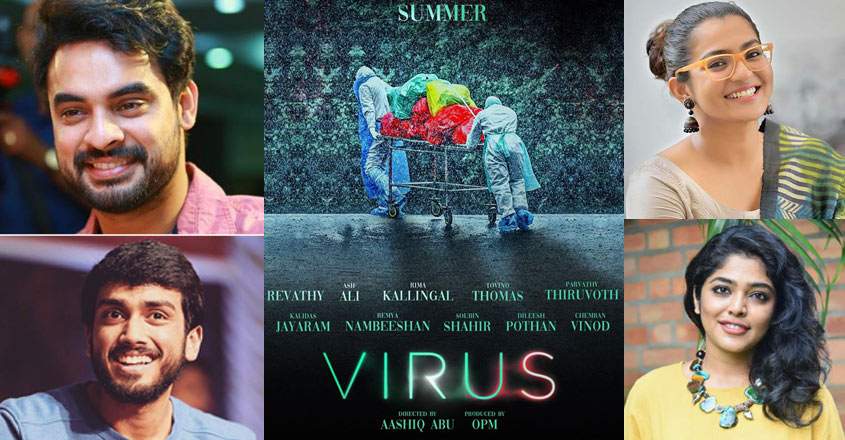 It is suggested that the film 'Virus' will be based on the Nipah virus outbreak in Kerala earlier this year. The film garnered early interest after its director, Aashiq Abu (of 'Mayaanadhi' fame) released a picture of its poster on his Instagram account, with the caption "Our Next. Based on our #True Stories". The poster by itself is quite chilling, as we can't really say for sure what's being carried on that stroller. Another major reason as to why the film created hype around itself was its star cast, which includes Parvathy, Asif Ali, Rima Kallingal, Tovino Thomas, Revathy, Kalidas Jayaram, Remya Nambeeshan, Soubin Shahir, Dileesh Pothan, and the recent IFFI award-winning Chemban Vinod.
3. Njan Prakashan
There's obvious reasoning behind the hype of this film. Its trailer just landed a couple of days ago and was widely praised, mainly because of a little scene in the middle wherein Fahadh Faasil is shown eating sadhya. He was said to have "completely transformed" into the character of Prakashan from just the trailer alone. The story of the film has been summarised as "of a man named Prakashan who changes his name to PR Akash just to sound cool." I think that's a funny storyline, but what gets me excited here are the creative geniuses backing the project up. The film is directed by Sathyan Anthikkad, one of the greatest Indian filmmakers of all time, and it is written by Sreenivasan, who is a legend in his own right. The two of them have produced classic after classic in the past and every Malayali who has heard of this film is hoping that it will turn out to be another one of their creative bests.
2. Lucifer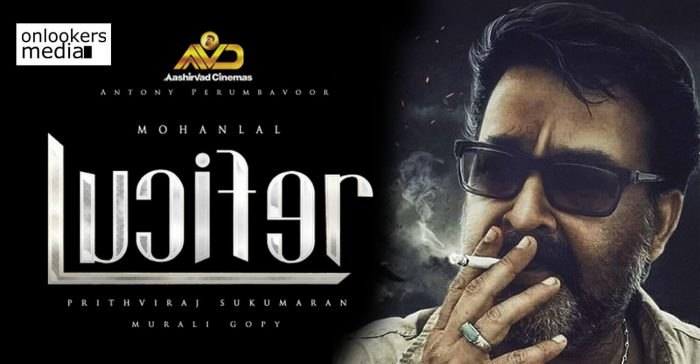 The trailer of 'Lucifer' is set to release along with 'Odiyan', the much-awaited film of 2018, on December 9th. The film has managed to garner a lot of expectations it way. Actor Prithviraj will have directed his first film with 'Lucifer', which is a political thriller starring Mohanlal, Tovino Thomas, Vivek Oberoi, Indrajith Sukumaran, among others. Its basic plot is still under wraps, but press interviews to this picture have been viewed several times by the Malayali audience. The film is written by Murali Gopy and is produced by Antony Perumbavoor.
Read More: Upcoming Family Movies
1. Aadujeevitham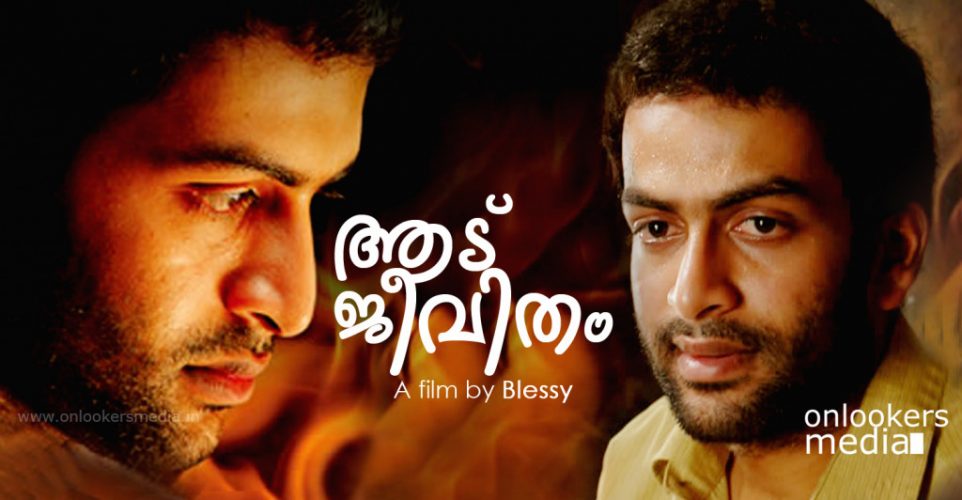 'Aadujeevitham' is based on an immensely popular Malayalam novel of the same name by Benyamin. The release of this film had been announced several years back, and the hype has been growing since then. The film is directed by Blessy, one of the most prolific Malayalam filmmakers to ever live. Prithviraj stars as Najeeb, an Indian immigrant worker in Saudi Arabia, and the film details the hardships he faces during his time there (Benyamin wrote the novel as a segmented autobiography, and it is available in English under the title 'Goat Days'). The music to this film is composed by AR Rahman, who returned to the Malayalam industry 27 years after composing for 'Yodha', which was his first and thus far only Malayalam film composition.
Read More: Upcoming Netflix Original Movies