Marvel kickstarted its universe in an incredible fashion with 'Iron Man' back in 2008 and continued to make its origin stories and sequels for the next ten years setting up an iconic ending to the first phase with the 'Avengers: Endgame'. 2019 will be a very crucial year for Marvel. It will be introducing its most powerful character just before its most important movie to date. This strategy worked perfectly last year, with 'Black Panther' and 'Infinity War', and Marvel will be looking for a similar results this time too.
Apart from that, 2019 will mark the beginning of Marvel Cinematic Universe's second phase. It will be bidding adieu to its most iconic heroes and a new chapter will begin. A wave of new superheroes will be introduced to us, starting from 'Captain Marvel'. Most of the Marvel films are getting good reviews these days. We hope that this trend continues. Here is the list of all upcoming Marvel movies (new releases) that one should keep an eye on. We hope these latest Marvel movies are as good as some of the recent ones.
1. Captain Marvel (March 8, 2019)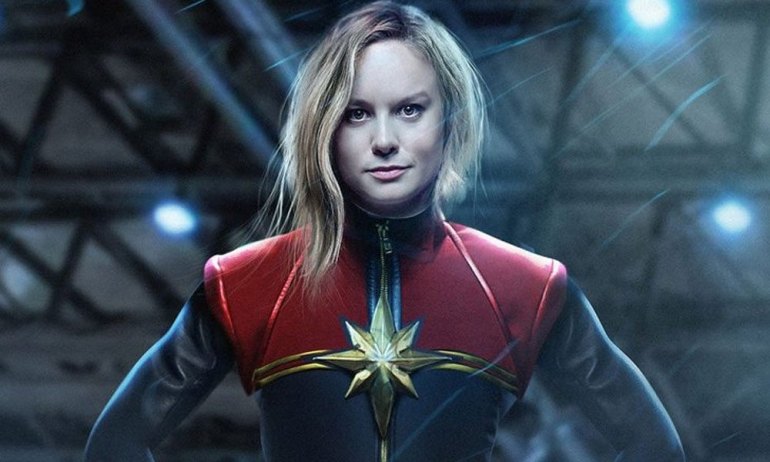 Since the beginning of its cinematic universe, Marvel has been developing its characters and taking its audience on an emotional journey through their movie series, where they get to know their favorite heroes as they conquer their rivals, one after the other. Marvel's standard of excellence continues to hold true as they released 'Avengers: Infinity War' last year. The film, however, ended on an unexpected note with Thanos wiping out half of the universe. The post-credit scene showed Nick Fury disappearing due to Thanos's snap. But just before that happens, we see Nick sending a message to someone on a very old pager device. The device showed a symbol, which as you know, represents Captain Marvel.
Marvel will once again go back in time to give the origin of one of its superhero. Carol Danvers is an Air Force officer who fulfills her lifelong dream to explore space. However, her life is turned upside down when she accidentally becomes a Human-Kree hybrid, with extraordinary abilities. The film will be based on the Kree-Skrull war which took place many years before the Avengers, and even before S.H.I.E.L.D. It will explore Carol's transformation into Captain Marvel and gives an account of her incredible powers. The movie will also see younger Nick Fury and S.H.I.E.L.D's Agent Coulson return to the universe. Captain Marvel will obviously play a vital role in defeating Thanos in 'Endgame', so the movie's success will be extremely crucial for Marvel.
Read More: Upcoming Video Game Movies
2. Avengers: Endgame (April 26th, 2019)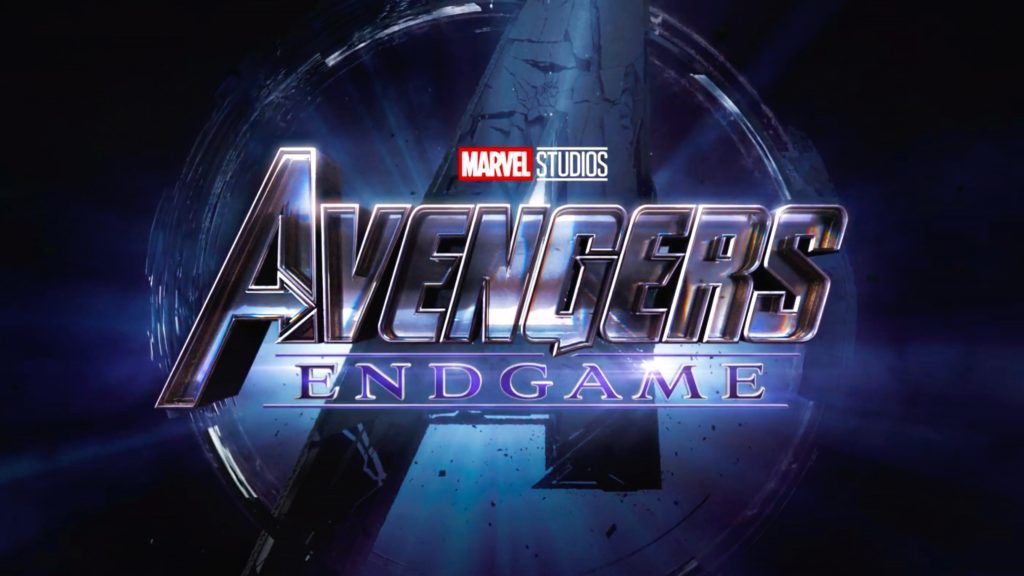 Marvel's innovative way of telling stories has led to the build-up of one of the greatest movie cliffhangers. Marvel has always been known for its superhero stories ever since the beginning of its first comic which featured the "Human Torch" on October 1, 1939. Since then, it has continued to strive to develop its characters and bringing them to its audiences. Last year saw Marvel release 'Infinity War', which is the beginning of the end of the first phase of Marvel Cinematic Universe.
The mega Marvel ensemble film did exactly what it wanted to do. Thanos' snap wipes out half the universe, with several important characters like Black Panther, Spider-Man, Star-Lord and Doctor Strange disappearing. What Marvel does here is it sends away the heroes who are likely to be part of the second phase and sets up 'Avengers: Endgame' in a way that the heroes who were part of the original Avengers will fight one last battle together. So Iron Man, Captain America, Thor, Hulk, Black Widow, and Hawk-Eye, along with few Guardians of Galaxy and the remaining Avengers Ant-Man and Captain Marvel, will fight Thanos to restore the universe (at least that's what my theory is).
Read More: Upcoming Comic Book Movies
3. X-Men: Dark Phoenix (June 7, 2019)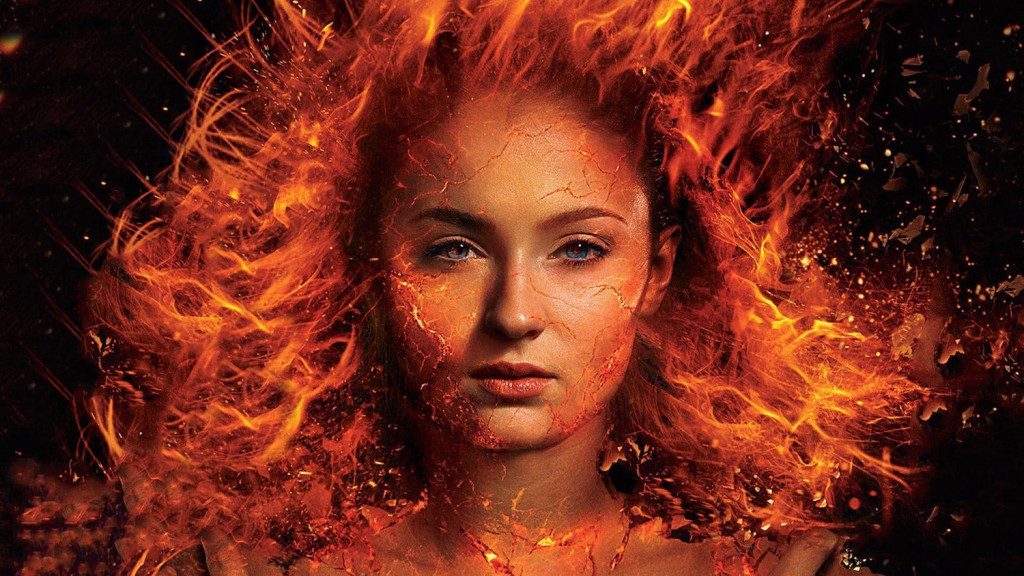 Reflecting upon the 'X-Men' movie franchise, I can say that 'X-Men: Days of Future Past' was by far the best film in the series. The movie shed ample light on character sketches. Its plot had some brilliant set-pieces, and of course, a great titular lead in Wolverine. 'X-Men: First Class', directed by Matthew Vaughn, introduced us to the younger generation of mutants and brought a fresh set of actors on-board. Bryan Singer, director of 'X-Men', 'X-Men 2' and 'X-Men: Days of Future Past', yet again took over directorial duties for 'X-Men: Apocalypse'. The next part of the franchise, directed by Simon Kinberg, will revolve around Dark Phoenix, the evil version of Jean Grey. Grey was 10 years antique when her mutant telepathic powers first manifested after experiencing the feelings of a dying friend. Her mother and father took her to be treated through Professor Charles Xavier.
At the time of treating Jean, Charles extensively utilized her to develop his Cerebro. Charles realizes that Jean's power is unmatchable and that her mind will be corrupted if it can't handle its abilities. Keeping this in mind, he took several precautions to carefully harness her powers. However, all these failed to stop her from turning evil. Jean Grey is probably the most powerful character of the X-Men universe. We've time and again heard throughout the 'X-Men' movie series, especially from Charles Xavier, about the levels up to which her abilities can evolve. 'Dark Phoenix' will give an account of these powers, but at the same time, the films look to explore how her powers affect her mind and make her an evil force. How the remaining X-Men will stop her? 'X-Men: Dark Phoenix' will answer these questions.
Read More: Upcoming Horror Remake Movies
4. Spider-Man: Far From Home (July 5, 2019)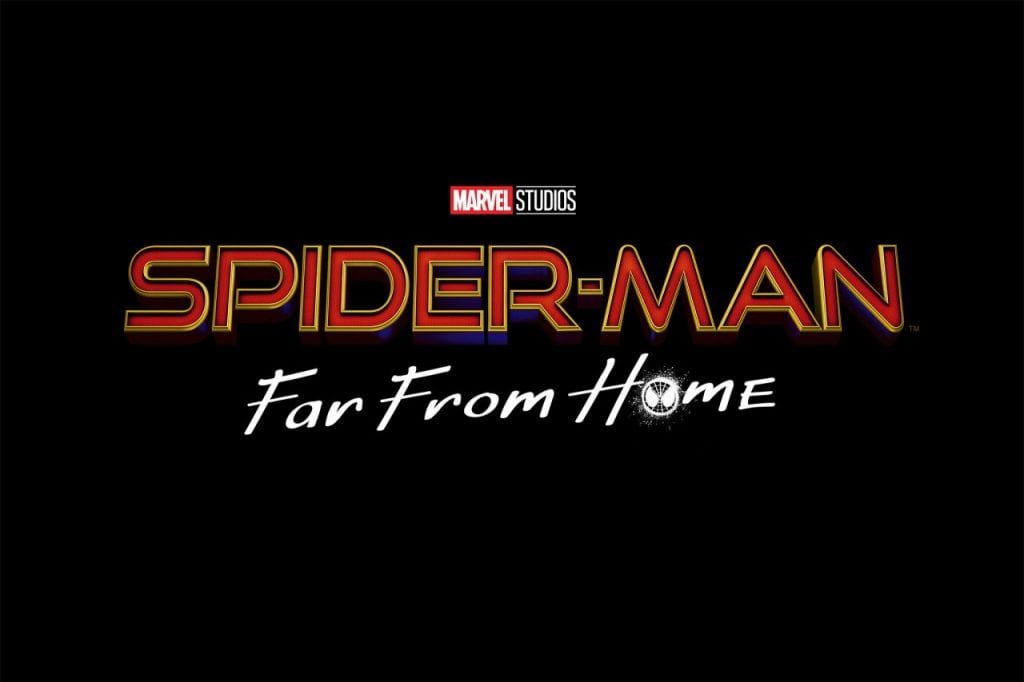 After Sony's multiple attempts to construct a stable Spider-Man movie franchise, Marvel took over things into their own hand and rebooted the franchise entirely. In a rather clever and far-sighted move, Marvel decided to stick to their roots and cast a young, teenage Spider-Man, and start things from scratch. Tom Holland's Spider-Man was first introduced to us in 'Captain America: Civil War'. This would successfully add Spider-Man into the Marvel Cinematic Universe, along with providing a base for developing standalone Spider-Man movies. First of the lot was 'Spider-Man: Homecoming', directed by Jon Watts. The main protagonist of the movie, Peter Parker played by Tom Holland, is a high school student who finds himself struggling to maintain the school, extracurriculars, his home life, and an "internship", which is how he refers to his superhero career.
Parker meets Tony Stark, and after a series of incidents, Stark catalysts his inclusion into the Avengers. Tom Holland's Peter Parker would put up his first fight along with the Avengers against the mighty Thanos in 'Infinity War'. The film concluded with Parker disappearing due to Thanos' snap, and is now waiting to be rescued in 'Endgame' so that he can go on his standalone adventure in 'Spider-Man: Far From Home'. The upcoming Spiderman movie is exciting for two reasons, firstly, it will be the first movie of the next phase of the Marvel Cinematic Universe, and secondly, it will have Jake Gyllenhaal, who plays the antagonist Mysterio. Tom Holland is gaining all the love from the audience for his portrayal of Spiderman, and Marvel will hope to continue building the Spiderman franchise with him.
Read More: Upcoming DC Movies
5. The New Mutants (August 2, 2019)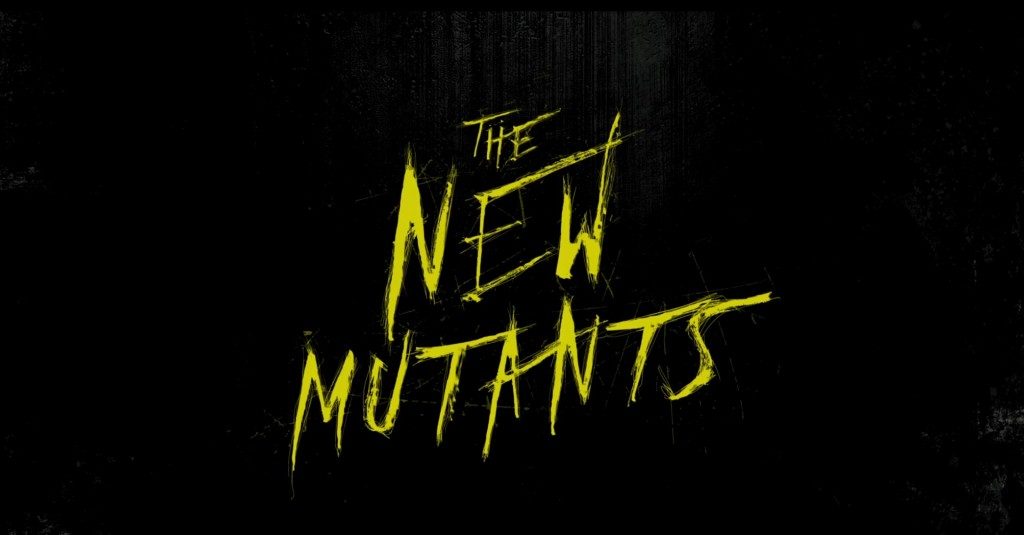 As I said before, the 'X-Men' movie universe is notorious for its timeline tinkering. Once again, the makers will jump ropes with the X-Men timeline. We don't clearly know when or how 'The New Mutants' will start. We have no idea of the starting point. What we do have is a promising ensemble of cast and a clear attempt to pave the foundation for the future of the X-Men cinematic universe. With a big "if", if the most awaited cinematic universe crossover happens, we don't know where this film will stand.
From what we know of 'The New Mutants' is that it will be an out-and-out horror flick with a very dark premise. The film features a good ensemble of cast, with Maisie Williams, Anya Taylor-Joy, Alice Braga, Charlie Heaton, Blu Hunt, Colbi Gannett, and several others. The film will initiate a series of films with the same characters, which will parallelly run along with the 'X: Men' movies.
Read More: Upcoming Sci-Fi Movies
6. Kingsman 3 (November 8, 2019)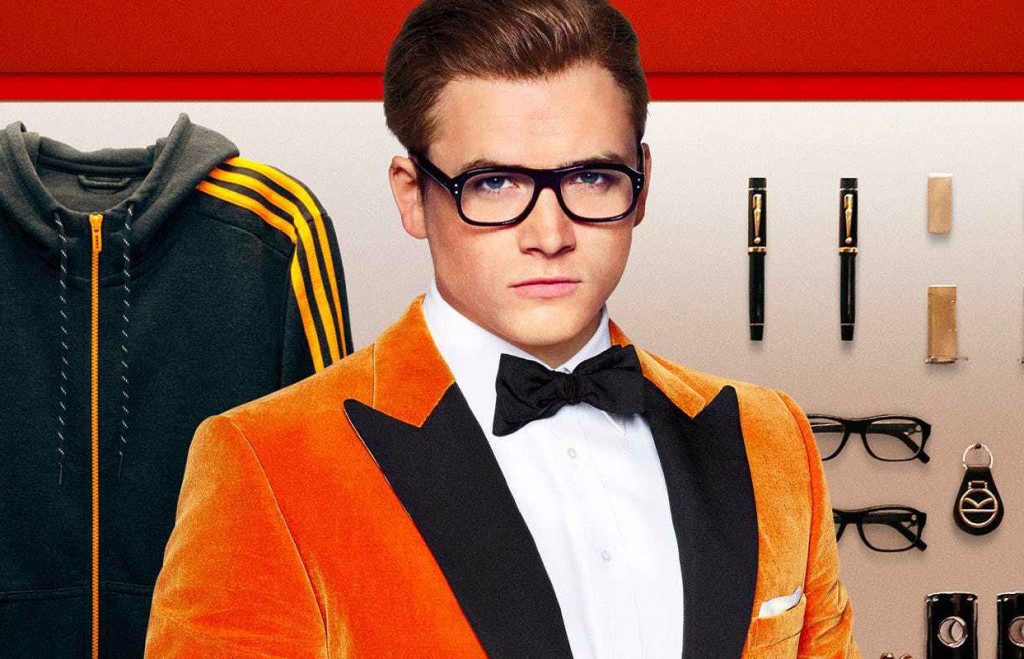 The 'Kingsman' movie franchise began with the story of a spy organization that recruits youngsters and trains them to be skillful spies. The film stars Taron Egerton as Eggsy, a boy whose father died while training for the Kingsman. He then grows up with his mom and stepdad who is a drunk criminal. Partly because of that and other reasons Eggsy throws his life away until Galahad picks him up to take part in the same program his father did. Eggsy turns out to be one of the best candidates despite not being from a wealthy family. When he and Roxy, another candidate, are the only two left they have to shoot their dog and Eggsy refuses. By this decision, he doesn't become the successor of Lancelot but he later finds out that there is a big plot to becoming, a plot where Galahad died for.
As the second installment to the Kingsman feature, 'The Golden Circle' introduces a new threat to the world, one which seems to be on the verge of eliminating the Kingsman right from the beginning. Following the emergency protocol, Eggsy is about to encounter a couple of surprises which might be the key to saving the world once again. Although a bit more serious than its predecessor, this sequel doesn't manage to stay on par with its predecessor. Its much more predictable story wasn't able to provide as much drama or even thrill as it should, while also not managing to do anything to improve and thus raise its bar to another level. The makers will be anxious to get things perfect for the third part.
Read More: Upcoming Superhero Movies
7. Gambit (March 13, 2020)
Once again, 20th Century Fox will collaborate with Marvel to produce another Marvel superhero movie 'Gambit'. 'Gambit' will feature Channing Tatum. Belonging to the 'X-Men' universe, Gambit is the superhero name of Remy LeBeau. From the comics, Remy was a kid born with red eyes. Due to a prophecy, he is kidnapped from the hospital as soon as his birth by New Orlando Thieves' Guild. Gambit's powers include the ability to mentally create, control, and manipulate pure kinetic energy to his desire. He is also very skillful in hand-to-hand combat. The movie will dwell further into his origin story and will create a connection between him and the X-Men universe.
Read More: Upcoming Star Wars Movies
8. Black Widow (2020)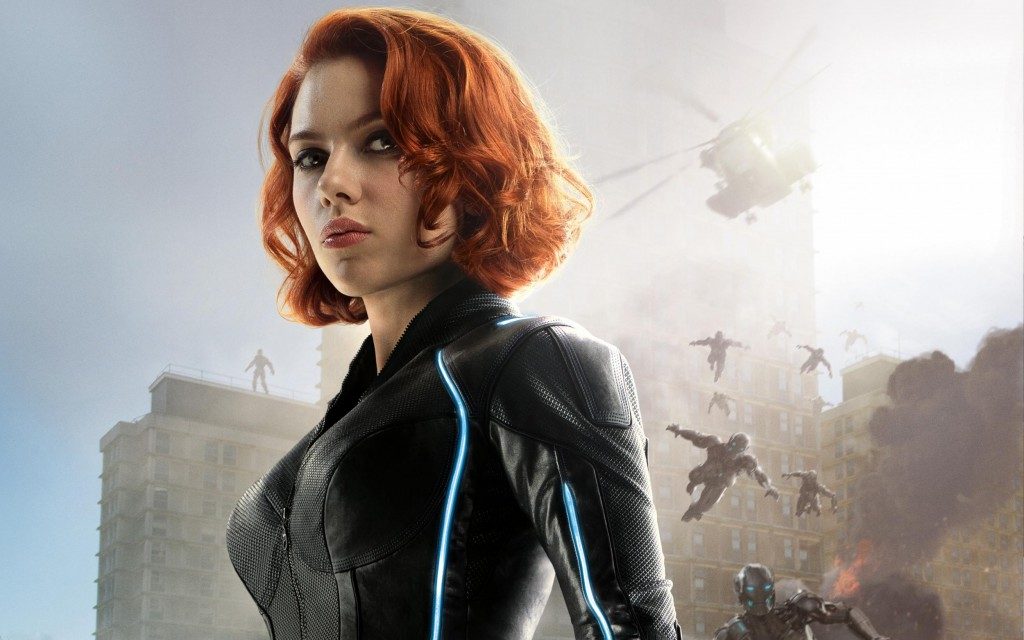 A Black Widow standalone film has been long coming, and it will finally happen in 2020. Scarlett Johansson's portrayal of Black Widow has been an integral part of the Marvel Cinematic Universe. She was first seen in 'Iron Man 2' as Pepper Potts's secretary, spying on Tony Stark. She later joins with other superheroes to fight Loki and his army in 'Avengers'. From then on, we see her in almost every Avengers movie, and she also appeared in two Captain America Movies. Black Widow is one Nick Fury's initial recruits for the Avengers. She is an extensively trained spy, but we have very little information about her past. The movie 'Black Widow' will reveal her origin story, and how she turned into the "Black Widow".
Read More: Upcoming DC Animated Movies
9. The Eternals (2020)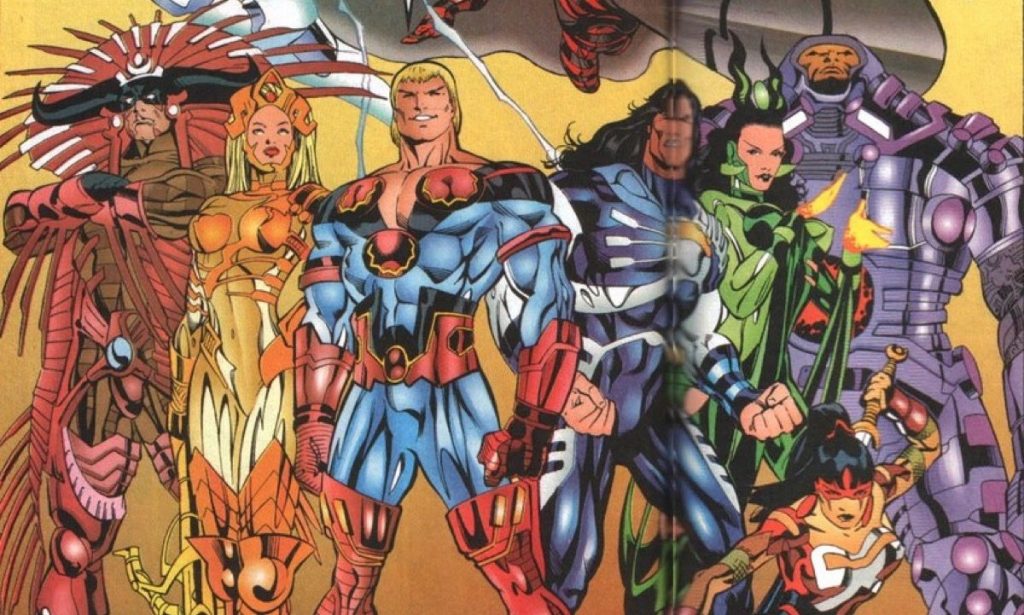 From what we know from comic books, "The Eternals are described as an offshoot of the evolutionary process that created sentient life on Earth. The original instigators of this process, the alien Celestials, intended the Eternals to be the defenders of Earth, which leads to the inevitability of war against their destructive counterparts, the Deviants." The film presumably will be a prequel to the Marvel movies. The origin story will be set in the space, dating back to millions of years. The movie will probably be one of the launchpads for the coming phases of the Marvel Cinematic Universe. Chloe Zhao will direct the film and the script is written by Matthew and Ryan Firpo.
Read More: Upcoming Comedy Movies
10. Spider-Man: Into the Spider-Verse 2 and Spider-Man: Into the Spider-Verse Spin-off (2020-21)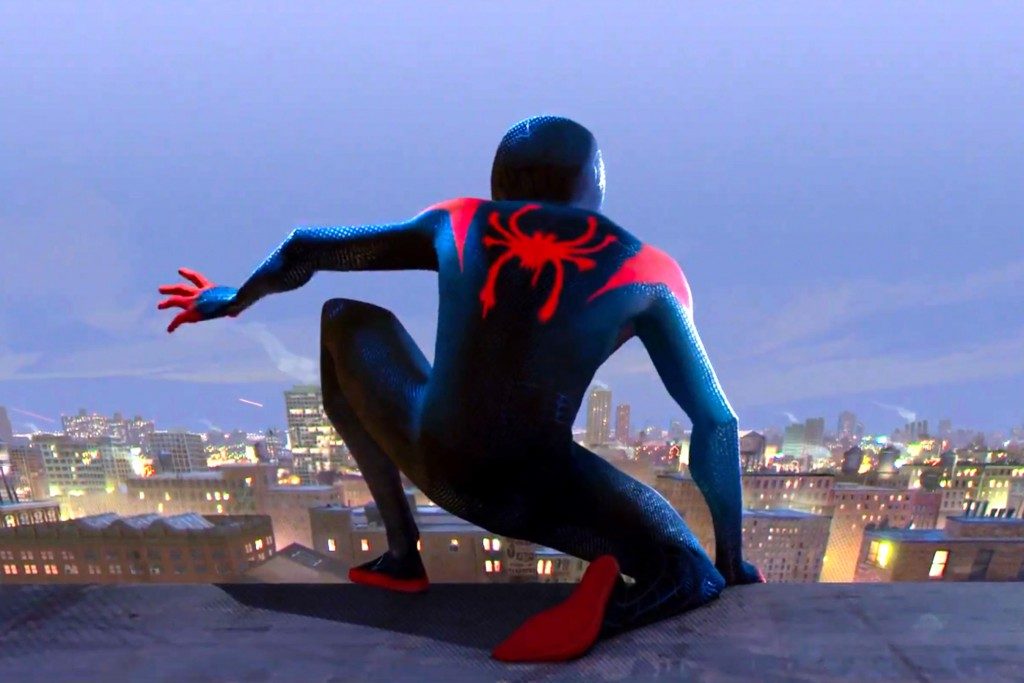 'Spider-Man: Into the Spider-Verse' excels in inter-textual references and almost over-the-top self-irony. It doesn't take itself too seriously and is guaranteed to give you good laughs. On top of the humor, the movie's visuals are nothing I've seen like ever before. The bright colors and a heartwarming message in the movie are something that I want to watch all over again. Spider-Verse is one of the best superhero animated films of this century, I kid you not. It's a representation of Spider-Man, the Spider-Man that we all love. It's the Spider-Man we should've had from the very beginning. To our delight, Sony has announced the sequel and an all-female spinoff which will release in 2020 and 2021. The sequel will make Miles Morales' story to branch off in multiple directions and the spin-off will feature Spider-Gwen and Spider-Girl.
Read More: Upcoming Thriller Movies
11. Black Panther 2 (2021)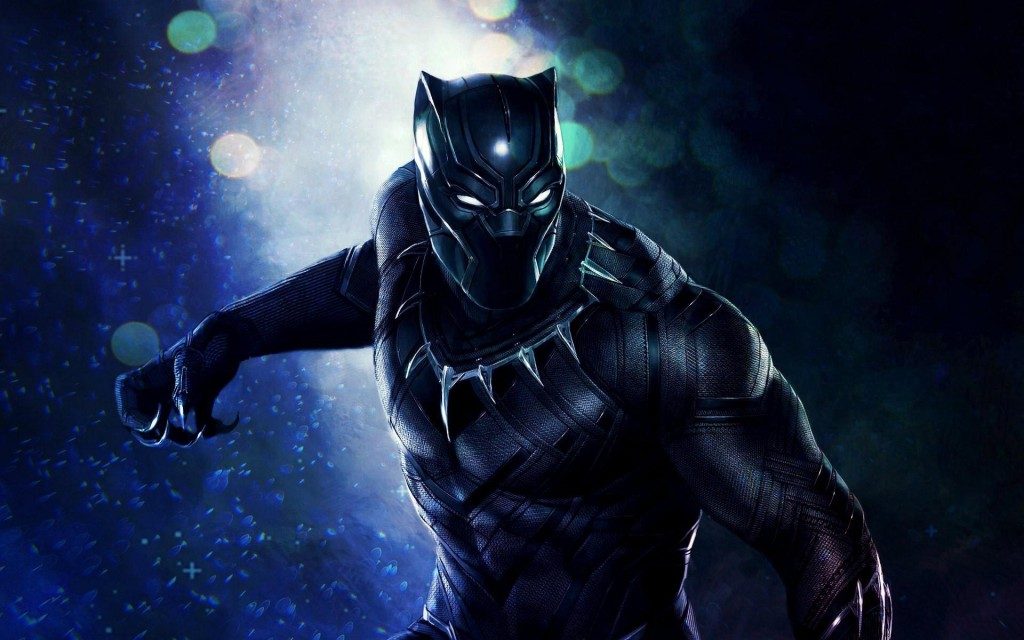 Black Panther was first seen in 'Captain America: Civil War'. He attends the peace accord along with his father king T'Challa, whose life ends due to the bomb blast. T'Challa later takes part in the Civil War and. After the death of his father, T'Challa returns home to the African nation of Wakanda to take his rightful place as king. When a powerful enemy suddenly reappears, T'Challa's mettle as a king, and as Black Panther, gets tested. He's drawn into a conflict that puts the fate of Wakanda and the entire world at risk.
Faced with treachery and danger, the young king must rally his allies and release the full power of Black Panther to defeat his foes and secure the safety of his people. 'Black Panther' is the highest grossing Marvel movie at the domestic box office. It has received a tremendous amount of love and praise from critics and audiences all around the world. Black Panther is also the victim of Thanos' snap at the moment. However, the rest of the Avengers will rescue him in 'Endgame'. His adventures will continue as he leads Marvel Cinematic Universe into its new phase. He will be seen in several standalone 'Black Panther' movies, and 'Black Panther 2' is first in the queue.
Read More: Upcoming Kids Movies
12. Doctor Strange 2 (2021)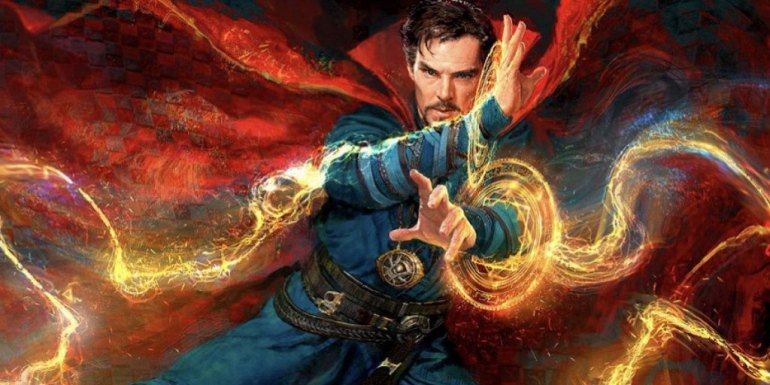 Doctor Strange is an egomaniac jerk that following an accident learns that there is more to the universe than most of us knows. Cumberbatch is a quality actor, and he got good help in Ejiofor, Swinton, Madsen, and McAdams. But it is also a feat to pull off an action hero, and they do well all of them. Strange later appeared in the 'Infinity War' and fought alongside Iron Man, the Guardians, Spider-Man and Wong almost throughout the film.
As the possessor of the Time stone, Strange played an important part in the movie. In fact, he's the only one who knows how Thanos can be defeated. As a part of that process, Strange disappears along with half the universe, despite knowing that beforehand. We have to believe along with him that this is the only way Thanos can be defeated. After the remaining Avengers rescue him, similar to Black Panther, Doctor Strange too will have his own standalone movies, along with being an important part of the next phase of Marvel Cinematic Universe.
PS: Since major changes have been made to 'The Guardians of the Galaxy' franchise, the third part got delayed. There is no clarity regarding the project at the moment. I will add the film as soon as there is some official word regarding it.
Read More: Upcoming Animated Movies