His films defy logic and his stunts in those movies defy gravity, yet he is one of the most loved actors in Bollywood. A controversial star with a heart of gold, Salman Khan does what nobody else does for his movies! He sings out of tune, but that doesn't deter him from taking to the mike over and over again; he dances with gay abandon and doesn't give a damn about having two left feet; he knows he is not at par with his peers when it comes to acting, yet Salman is a superstar in his own right, loved by 'fans of all ages' across the globe.
When it comes to his films, post the release of Prabhudheva's 'Wanted' back in 2009, after a string of flops, Salman Khan was back on the screen with a bang and his fans couldn't stop asking for more. He delivered hit after hit and his movies only kept raking in the moolah at the box office every year. At this point, the question that might be circling your mind is what is the next Salman Khan movie? Here's the list of upcoming Salman Khan films scheduled to release in 2018 and 2019. We can only hope that the latest new Salman Khan movie would be as good as some of his recent ones.
7. Kick 2 (2019)

"Mere baare mein itna mat sochna, main dil mein aata hoon, samajh mein nahin!" Salman mouthed this epic dialogue (and even we couldn't decipher its meaning!) towards the end of the hit Sajid Nadiadwala directorial debut and instantly sent his fans into a tizzy. While 'Kick' appeared superfluous, it was a movie with a heart; and the film worked mostly on that count. Devilal Singh aka Devil got his kick from robbing the rich to help children in need and we hope the sequel to the 2014 film sets our adrenaline pumping to go and watch it when it releases in 2019.
Read More: Leonardo DiCaprio Upcoming Movies
6. Tiger 3 (2020)
While Ek Tha Tiger and Tiger Zinda Hai may appear superfluous, they were movies made with typical Salman flair — and that's why they were such massive hits at the box office. Whether Tiger 3 works on the same level or takes a step further, only time will tell. Till then, let's hope that it is more than just mindless action that Tiger Zinda Hai turned out to be. If nothing else, we expect a full "paisa vasool" masala entertainer.
Read More: Tom Cruise Upcoming Movies
5. Bharat (2019)
Said to be an official adaptation of the South Korean film 'Ode To My Father', this Salman Khan starrer will be produced by his brother-in-law Atul Agnihotri and will be directed by Ali Abbas Zafar, who previously helmed Salman's 'Sultan'. Apart from casting Salman Khan in the lead role, nothing much has come to the fore about the film yet. The South Korean film had an emotional story line that touched many a heart and we shall wait for 'Bharat' to release in 2019 to see if it manages to cast the same spell in India.
Read More: Upcoming Shahrukh Khan Movies
4. Dabangg 3 (2019)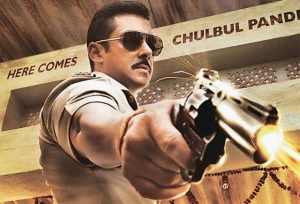 When 'Dabangg' released in 2010, it created quite a stir, as it saw Salman Khan in a whole new avatar. He donned the khakis but he was not the good guy in the film! Salman played the moustachioed cop and totally rocked the look. The successful Dabangg franchise saw the 51-year-old playing a police wala gunda in both the installments and it was refreshing to see him doing what he does best. Arbaaz Khan, who directed the sequel in 2012, is all set to return with a third part in the series as a producer, with Salman reprising his role of Chulbul Pandey. We hope 'Dabangg 3' becomes as successful as its predecessors did.
Read More: Upcoming Aamir Khan Movies
3. No Entry Mein Entry (2020)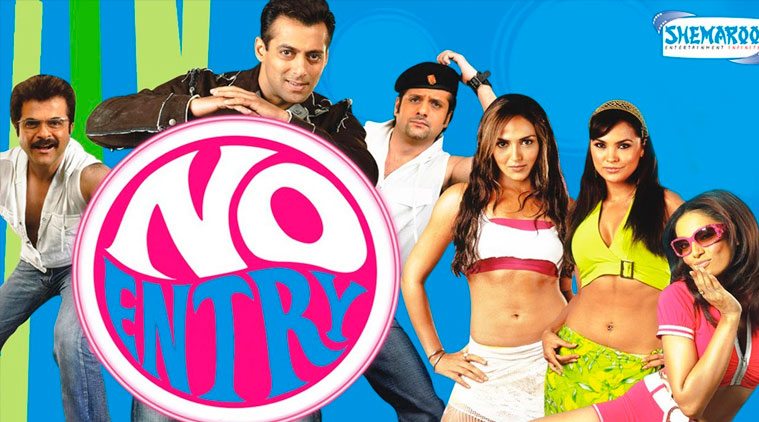 'No Entry' was one movie that genuinely made people laugh at the drama unfolding on the screen. Remade from a Tamil film 'Charlie Chaplin', 'No Entry', later spawned a series of remakes in different languages, all turning out to be hits in their own regions. The film saw three men cheating on their wives and getting caught towards the climax, only to seemingly turn over a new leaf. The 2005 Anees Bazmee directed movie had an open end and speculations of a sequel were doing the rounds, until producer Boney Kapoor confirmed that 'No Entry Mein Entry' is being worked on with the same star cast. The film is yet to go on the floors and is expected to come out towards the end of 2019.
Read More: Upcoming Akshay Kumar Movies
2. Dancing Dad (2020)
This tentatively titled film will be directed by choreographer-turned-director Remo D'Souza and will have Salman Khan playing father to a teenager – a role he probably hasn't played before. As per the news, the movie will also see Salman dancing like never before. And if reports are anything to go by, we hear Remo is teaching Salman the contemporary dance form, which the superstar has taken a liking to. While 'Dancing Dad' will explore the relationship between a father and a daughter, it is yet to be ascertained who will be roped in to play Salman's onscreen daughter.
Read More: Upcoming Varun Dhawan Movies
1. Inshallah (TBA)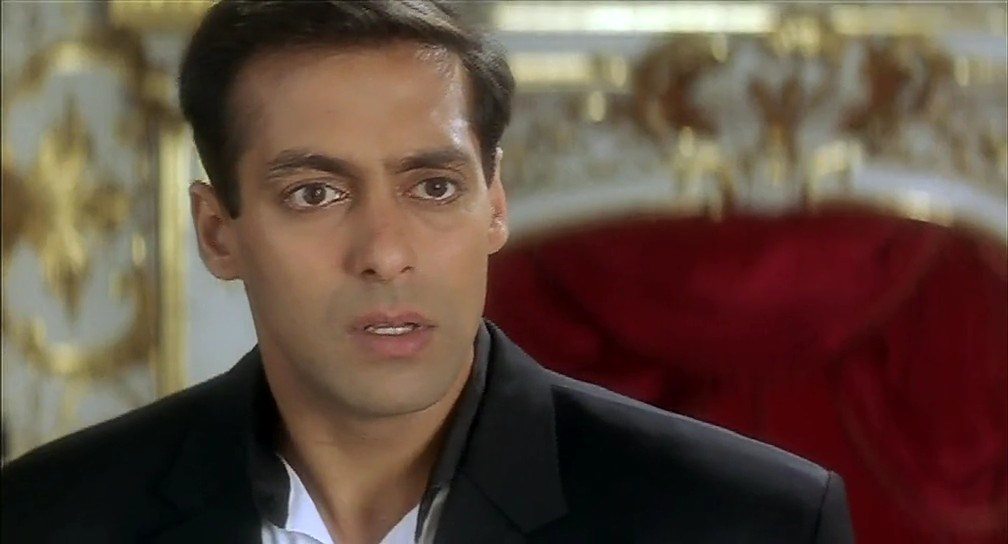 After 20 years, Salman Khan and Sanjay Leela Bhasali are coming back together again. But will they be able to repeat the magic of 'Hum Dil De Chuke Sanam'? After all, a lot has changed in the last 20 years. Salman Khan has undergone a transformation from a lover boy to a tough action guy. Bhansali, himself, has undergone a lot of change. After giving a string of flops, he made three epic and blockbuster films with Ranveer Singh and Deepika Padukone. In a way, both Salman and Bhasali are at their peak — if not creatively then certainly from a box-office point of view. Overall, we can only expect big things from the "jodi".
Read More: Upcoming Amitabh Bachchan Movies