Telugu film industry is the third highest producer of movies in India. Telugu movies have a wide range of audience in South India and Overseas. In fact, most of the highest grossing Indian movies overseas are Telugu movies. Movies of several Telugu stars fetch higher revenues than an average Bollywood movie. Over the past few years, Telugu movies have attracted eye balls national wide and also across the globe. Producing two biggest Indian movies, 'Baahubali: The Beginning' (2015) and 'Baahubali: The Conclusion' (2017) may have helped the cause. On the flip side of grandeur and commercial viability, the quality in terms of film-making has improved off late. All being said, there's no denying that Telugu Cinema is undergoing the pinnacle of its glory. So, it's a given that there is heavy anticipation about new Telugu movies, not just in the Telugu states, but nation-wide.
In one of my previous articles, where I wrote about the best Telugu movies of 2018, I mentioned what a great year Telugu Cinema has had. And in this one, I'm going to give you an idea of whether Telugu filmmakers can follow up on that in 2019. I'll talk about the most promising movies, the cast and crew of these movies and what to expect from them. While some of these movies are named and have been announced, some are yet to go on floors and are not titled as of now. However, I've only taken movies that have been officially announced by the production team or the cast of the film. So read on to find out the 20 most awaited upcoming Telugu movies of 2019.
20. Mudra (2019)
Actor Nikhil has a nag of being in the right movie at the right time. He has been a torchbearer of sorts in making out-of-the-box movies, well, at least out of the box when Telugu Cinema is considered. His films like 'Swamy Ra Ra', 'Surya vs Surya', 'Karthikeya', 'Ekkadiki Pothavu Chinnavada', 'Keshava' and henceforth have paved way for new concepts and new talents into the Telugu film fraternity. Though 2018 has been a lean year for him, he hasn't abandoned his style of working with new filmmakers, and 'Mudra' is first in the queue. He will be seen along with Lavanya Tripathy, and both of them play journalists. The film is written and directed by debutant Santosh. You can expect a good thriller from this one.
Read More: Upcoming Malayalam Movies
19. 118 (2019)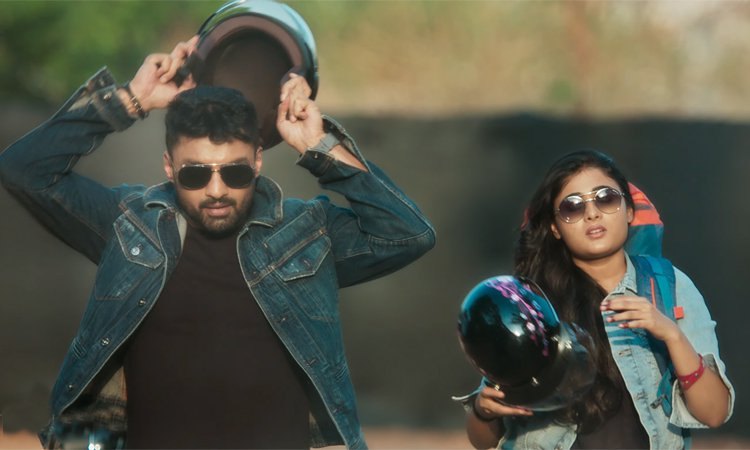 Nandamuri Kalyan Ram definitely hasn't had an as lucrative career as his brother NTR Junior. But he has made his fair share of good films and a few honest experiments that went wrong. This time he attempts a thriller, which he has never done before, called '118'. The film has Shalini Pandey, the lead actress of the sensational 'Arjun Reddy', and Nivetha Thomas in the lead roles as well. Veteran cinematographer K.V Guhan, who's known for his work in 'Athadu', 'Jalsa' and 'Dookudu' will direct for the second time, after his Tamil directorial debut 'Inidhu Inidhu'. The teaser looks good, and the film has a good thrilling feel to it.
18. That is Mahalakshmi (2019)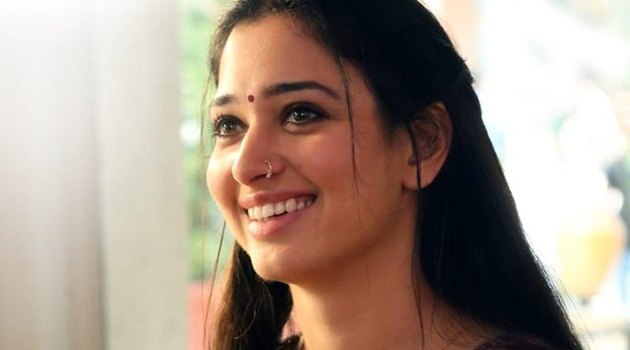 'Queen' will be remade into all the four South Indian languages. 'That is Mahalakshmi' is the Telugu remake and Tamanna Bhatia plays the lead. We'll have to see if the makers replicate the original scene-to-scene or add some touches of their own. And it will also be interesting to see how Tamanna pulls off one of the best performances of Kangana's career. The teaser looks decent, and the attempt of the makers to add Telugu authenticity to the film look evident. This will be an interesting film to watch out for.
Read More: Upcoming Shahrukh Khan Movies
17. Disco Raja (2019)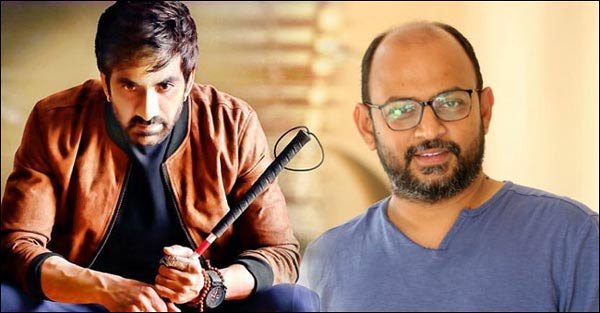 Veteran actor Ravi Teja returned to movies two years back, after a break. All I can say that his performances have been a little rusty off late, except for his brilliant performance in 'Raja the Great'. His last three films have tanked badly and he's looking to explore himself. VI Anand is a talented filmmaker who made 'Ekkadiki Pothavu Chinnavada' with Nikhil and 'Okka Kshanam'. The writer-director strikes a good balance between thrills and comedy, and he looks to do the same with this one. It's rumored that the film will be out-of-the-box and if Ravi Teja can manage to get into the skin of his character, I'm sure this one will win over the audience.
16. Mr. Majnu (2019)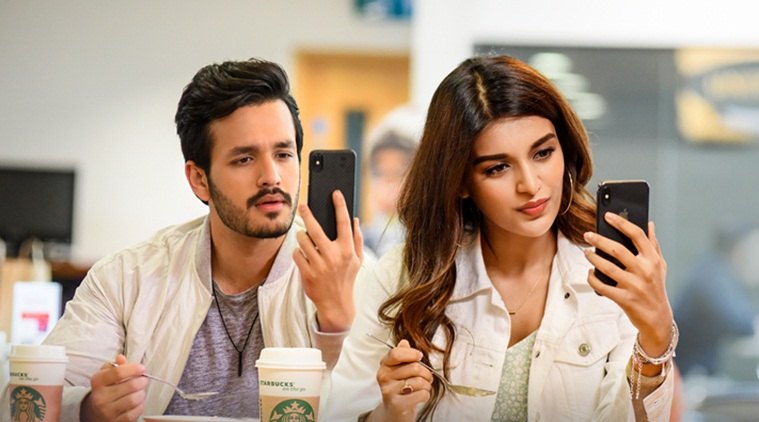 Akhil Akkineni has had a shaky start to his career. His first two films were disappointing, to say the least. His performances, however, looked promising. Filmmaker Venky Atluri has had a good debut this year with 'Tholi Prema'. The romantic comedy did very well at the box office. Akhil will be hoping that Venky can add on to his success, while the actress Nidhi Agrawal looks for her breakthrough in Telugu Cinema. This too looks like a romantic comedy, considering the title and the teaser. The soundtrack by Thaman is a chartbuster already, and the film will look to cater to the romantics.
Read More: Upcoming Vijay Movies
15. Ram Pothineni and Puri Jagannadh's Untitled Project (2019)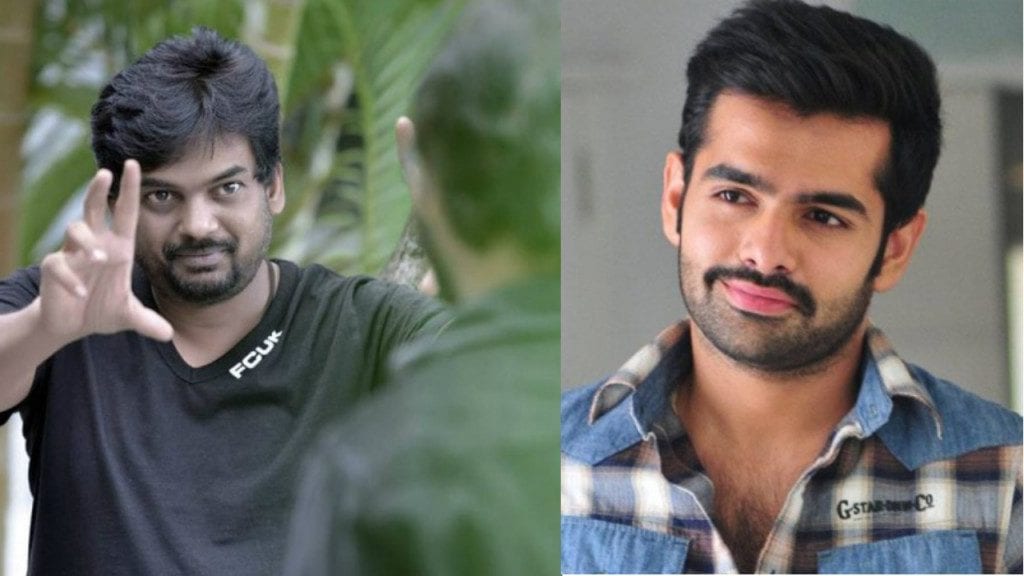 I'm personally anticipating this to be a good one because I like Puri Jagannadh and think Ram Pothineni is a highly underrated actor. So I think their combination has good chances to work out. Also, Puri Jagannadh's career is on the decline and he's someone who's capable of giving a strong comeback. Ram did have a comeback film this year, and he'll be hoping to continue the success. The film is yet to go onto the floors, but Puri is very quick with his process, so expect it sometime in the latter half of the year. According to Ram, this will be a "crazy bold film".
14. 96 Telugu Remake (2019)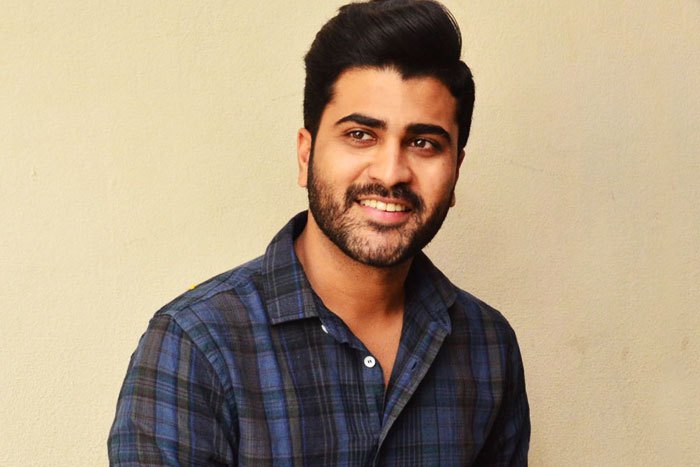 '96' is easily one of the best Indian movies of the year and IMDb agrees with me. The performances by Vijay Sethpathi and Trisha will be remembered for a long time. It will be very difficult for other actors to pull these characters off, especially due to the emotional connection people have with the film. Actor Sharwanand takes up the mammoth task, while the female lead is yet to be cast. Prem Kumar, who made the original, will direct this one too. This will be another interesting remake. The actor has himself confirmed the project.
Read More: Upcoming Ajay Devgn Movies
13. Dear Comrade (2019)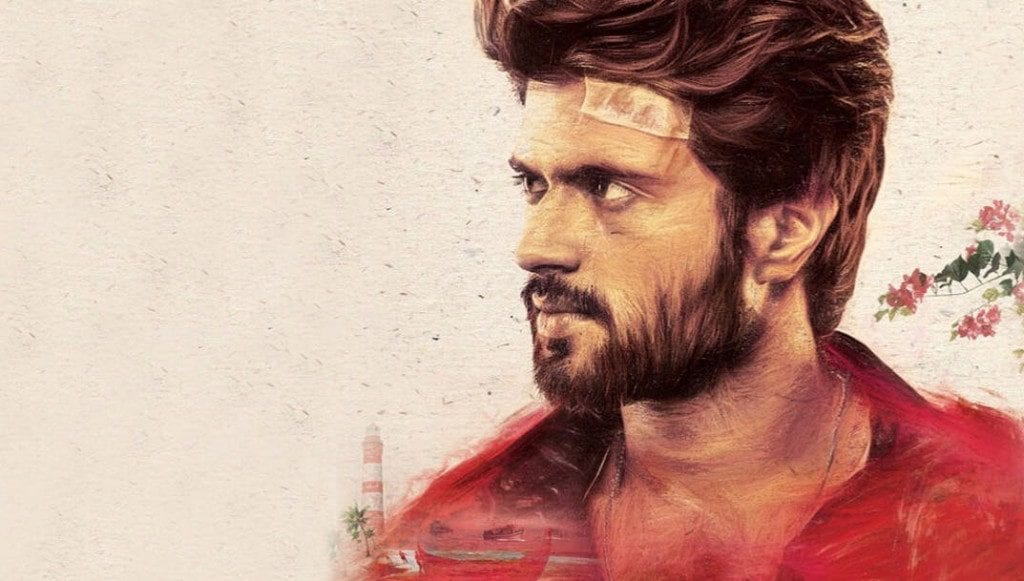 This is a film that, despite the posters coming out, has been maintaining the mystery factor as to what it's genre is. Though the title suggests a romance, the periodic setup suggests a more serious drama. I will take a leap and guess here that despite having a serious backdrop and few social elements, the film will be a love story at its core. After having a sensational career so far, Vijay Devarakonda will be seen as the lead in this one, and he's accompanied by actress Rashmika Mandanna for the second time after their successful 'Geetha Govindam'. Debutant Bharat Kamma will direct this one.
12. Venky Mama (Tentatively Titled) (2019)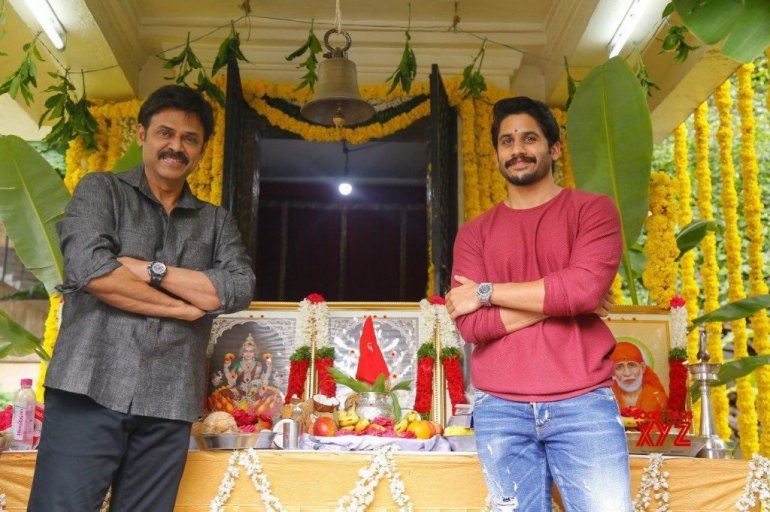 Venkatesh and Naga Chaitanya will act together in 'Venky Mama'. Mama means uncle and Venkatesh is personally Chaitanya's uncle, so hence the name. I can say without apprehension that Venkatesh's character will be an uncle to Chaitanya's character. After a highly successful 'Jai Lava Kusa', the director turned writer Bobby will helm this multi-starer. The film will probably be a comedy, with some drama added here and there. I assume that the lead actors' chemistry will be an important factor for the movie.
Read More: Upcoming Saif Ali Khan Movies
11. Balakrishna and Boyapati Srinu's Untitled Project (2019)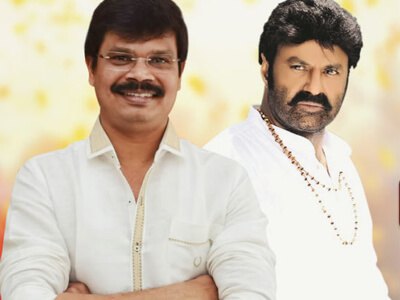 Balakrishna has a couple of releases in the first two months of 2019, which we'll talk about later. This one will be his third of the year, which will probably release after summer. The last two times Balakrishna worked with Boyapati Srinu, 'Simha' and 'Legend' happened. These two films can easily be Balakrishna's career's only high points for the past decade or so. Srinu's movies are always catering to the masses, with gravity-defying stunts. But if you think illogical fights are off-putting, check out the views on Hindi dubbed South Indian movies on YouTube.
10. Lakshmi's NTR (2019)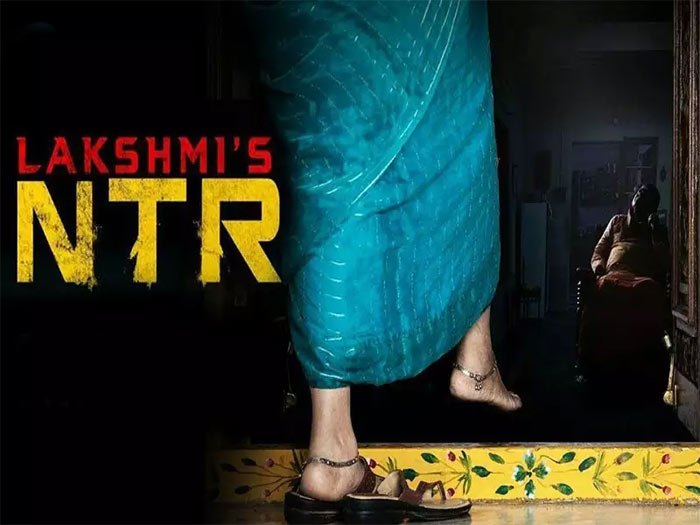 The major reason for the high anticipation surrounding this movie is the controversies it has been creating since its announcement. The film is touted to be Ram Gopal Varma's take on the latter stages of legendary actor Nandamuri Taraka Rama Rao's life. The movie is Varma's counter to the NTR biopic, which we'll talk about later. Apart from all this, I believe that somewhere inside the attention-seeking headline-making Varma, the legendary director who changed the face of Indian Cinema is still alive. Whether we can see him in this movie or not have to be seen.
Read More: Upcoming Mammootty Movies
9. Vijay Devarakonda and Kranthi Madhav's Untitled Project (2019)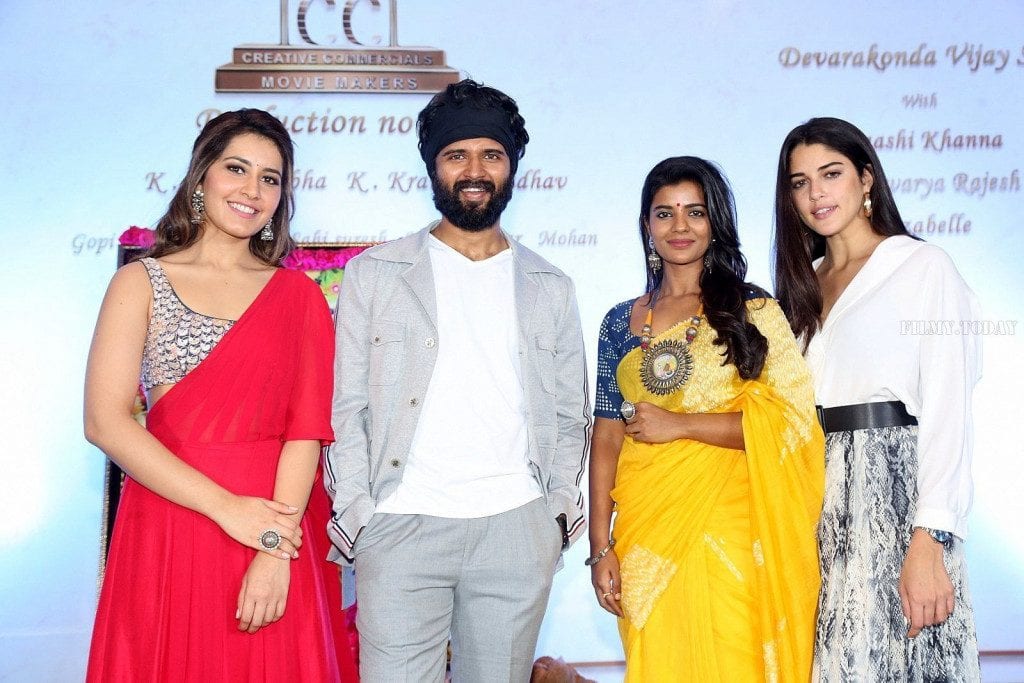 Nothing much is known about this film, except that it features Vijay Devarakonda, Rashi Khanna, Aishwarya Rajesh, and Isabelle. The film is promising because Kranthi Madhav made great movies like 'Onamalu' and 'Malli Mali Idi Raani Roju', and Vijay Devarakonda is in the form of his life. The combination is exciting because Vijay is a great performer and Kranthi Madhav comes up with some really sensible subjects. I'm guessing that this will be a romantic drama, but I could be wrong.
8. Jersey (2019)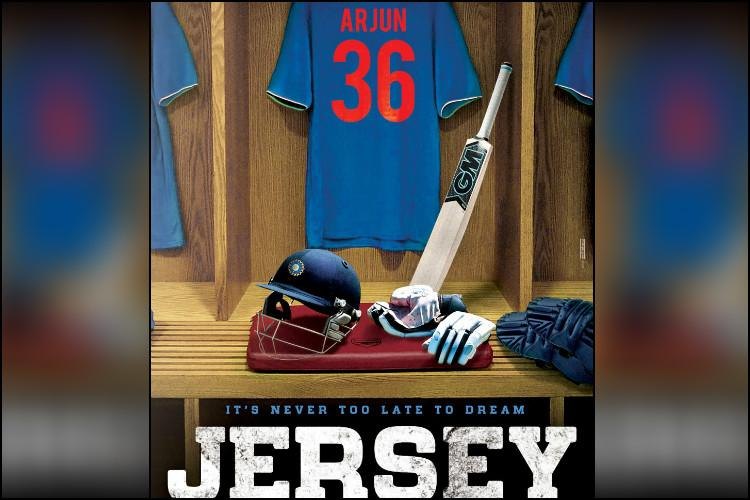 Nani has had a highly successful career so far. He has time and again proved that he is a great actor and has a long future ahead of him. However, he has been playing similar roles in cliched films for the past few years. Now before he starts getting on the nerve of the audience, he has to reinvent himself and prove himself once again. Nani is working in this upcoming sport -drama 'Jersey'. According to Gowtam Tinnanuri, the director, 'Jersey' is a period sports drama and the story takes place between 1986 and 1996. Gowtham made his debut this year with highly acclaimed 'Malli Raava'.
Read More: Upcoming Irrfan Khan Movies
7. F2: Fun and Frustation (2019)
Anil Ravipudi is a director to watch out for in the future. His first three films 'Pataas, 'Supreme', and 'Raja the Great' are good popcorn-entertainers with some brain. He directs Venkatesh Dagubati and Varun Tej in 'F2: Fun and Frustration'. The film is a comedy based on the lives of the protagonists before and after the marriage. Tamanna Bhatia and Mehreen Pirzada will play the wives of Venkatesh and Varun Tej respectively. Legendary comedian Rajendra Prasad will be seen in a supporting role. The teaser and the songs of the film look fun.
6. NTR: Kathanayakudu (2019)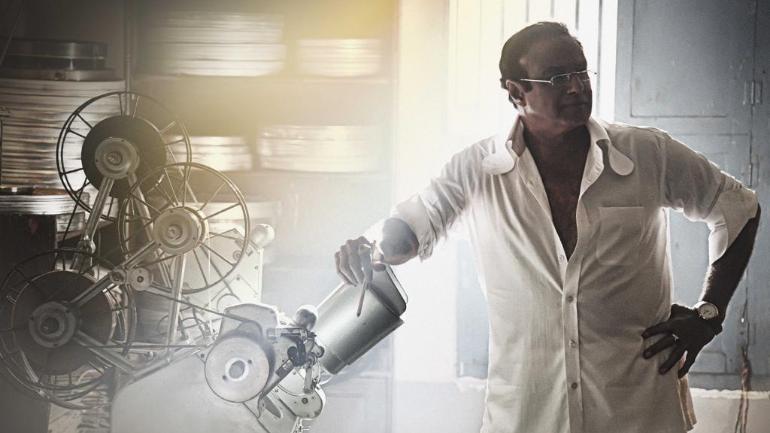 I've mentioned twice before about this biopic of Nandamuri Taraka Rama Rao. This is a two-part movie, with the first one titled 'NTR: Kathanayakudu'. It deals with the earlier life and the acting career of the legendary actor. It will also vividly focus on his family, especially on his relationship with his wife Basavatarakam. Rama Rao's son Nandamuri Balakrishna plays his role, while Vidya Balan plays his wife. There will be a huge number of cameo appearances where yesteryear actors will be played by contemporary actors. For instance, Sumanth plays his grandfather Akkineni Nageshwar Rao, Nandamuri Kalyan Ram plays his father and Nandamuri Taraka Rama Rao's firstborn son Nandamuri Hari Krishna, Hansika Motwani plays Jayapradha, Payal Rajput plays Jayasudha, Rakul Preeth Singh plays Sridevi and henceforth. Krish will direct this film.
Read More: Upcoming Aamir Khan Movies
5. NTR: Mahanayakudu (2019)
This part will emphasize the political career of Nandamuri Taraka Rama Rao. His entry into politics, him forming his own political party, how he won the elections and become the Chief Minister of Andhra Pradesh, all these stories will be told in 'NTR: Mahanayakudu'. This film will prominently feature Rana Daggubati, who plays Narra Chandrababu Naidu, the current Chief Minister of Andhra Pradesh. The film will be interesting since the current political scenario of Andhra Pradesh will be impacted by this one. It will be important for the writers not to get carried away by all that and focus on recreating incidents as they happened with authenticity. Whether they can manage that will have to be seen.
4. Maharshi (2019)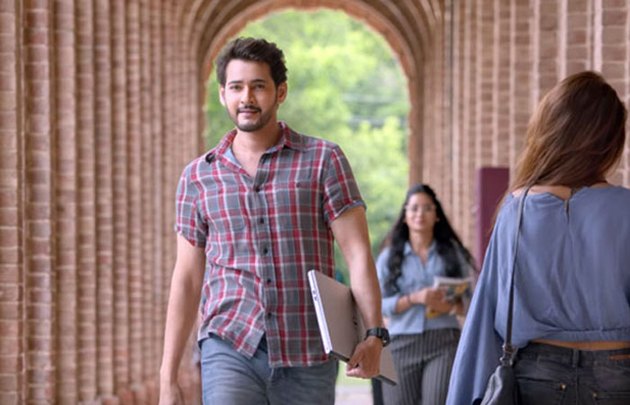 Mahesh Babu had his much-awaited hit with 'Bharat Ane Nenu' this year. The actor completely owned the role of Bharath, a man forced to become the Chief Minister of a state. He has had a complete makeover for 'Maharshi', in which he plays the character of an agricultural student. Vamsi Paidipally, who previously directed 'Munna', 'Brindavanam, 'Yevadu' and 'Oopiri' will direct this one. If reports are to be believed, the film will be a feel-good drama and will deal with the problems of farmers of the country, and how Mahesh's character Rishi tries to solve it.
Read More: Upcoming Akshay Kumar Movies
3. Vinaya Vidheya Rama (2019)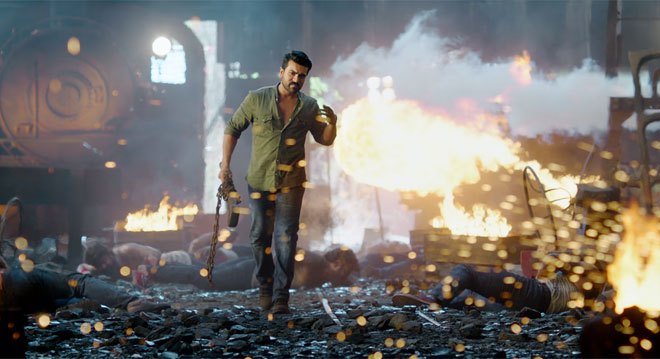 Ram Charan will be the front-runner for all the best actor awards of Telugu movies for 2018. His portrayal of Chitti Babu in Sukumar's 'Rangasthalam' is his career-best alongside 'Magadheera'. Though this kind of a role comes to an actor once or twice in his/her career, the film proved the acting province of Ram Charan. His upcoming film 'Vinaya Vidheya Rama' is directed by Boyapati Srinu. Like I said before, he is a filmmaker who's known for his over-the-top stunt sequences, but since they fetch him audience, he will not mind filming a few of them for this one. Kiara Advani plays the female lead.
2. Saaho (2019)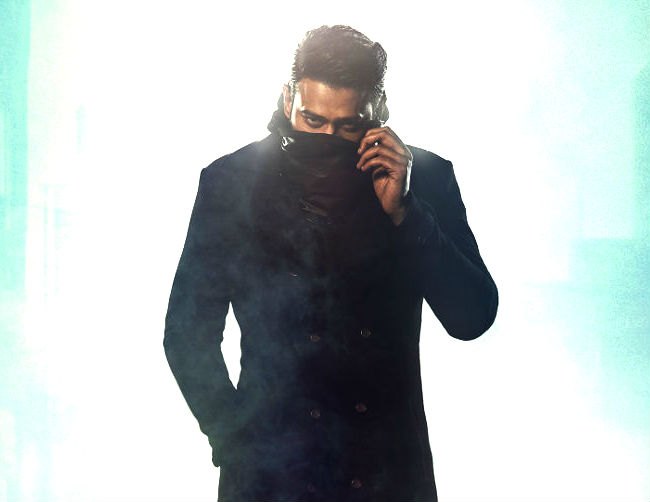 There's no exaggeration in stating that Prabhas has become an internationally recognized star after the 'Baahubali' series. His career jumped several steps forward in one stroke and keeping up with that is a highly difficult task. Prabhas, despite having the plausibility of working with the best directors of the country, choose to work with an up and coming director Sujeeth, who previously made just one film. The film is being made on a huge scale, with international technicians working on it. The action sequences are rumored to be the best part of the film, and a lot of effort has been put into making these scenes. It looks like the film is going to be a high octane action thriller, with a revenge subplot running undercurrent.
Read More: Upcoming Allu Arjun Movies
1. Sye Raa! Narasimha Reddy (2019)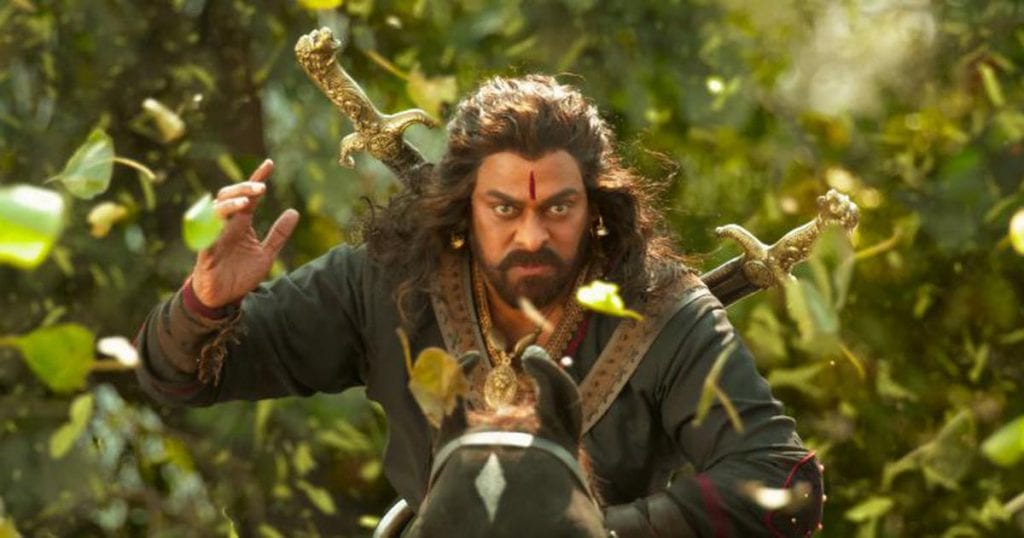 Chiranjeevi Konidela returned to movies after an 8-year break with 'Khaidi No. 150' in 2017. It has been rumored for a long time, even before his break, that he's going to play Uyyalawada Narasimha Reddy, who is the first freedom fighter to rebel against the British rule. After a lot of discussions, the film finally happened, with Surrender Reddy wielding the megaphone. It has been a dream project for writer duo Paruchuri Brothers to make this film with Chiranjeevi in the lead. Along with Chiranjeevi, there will be a lot of huge superstars playing cameo roles, including Amitabh Bachchan, Vijay Sethupathi, and "Kiccha" Sudeep. Nayanthara and Jagapathi Babu will support Chiranjeevi in this periodic action drama.
PS: I haven't added Rajamouli's NTR Jr. and Ram Charan multi-starer tentatively titled 'RRR' and Prabhas and Radha Mohan's untitled project, despite both of them having begun filming. They will take time to finish and since the release date of these films is uncertain, I'll add them if there is an announcement that they'll release in 2019, which is unlikely.
Read More: Best Telugu Movies of 21st Century