If you aren't riddled with patriarchal ego, it wouldn't take much effort for you to acknowledge that women and their stories have been subdued for a very long time. With the recent wave of strong feminist personalities, the demand for equality has found its place in every walk of life, and Hollywood has been one of the most important battlegrounds for this struggle. But, now, the filmmakers are acknowledging their responsibility in affecting the course of events in the world, and the stories of women are finding their voices through films.
Over the years, an increase has been seen in the spectrum of roles for the actresses, and each year, movies centred around women are increasing in number. These stories tell the inspiring tales of the women who fought against all odds to make their mark in history, who didn't give up on the struggle for their rights, and who became a motivational figure in the lives of the women who have taken over the baton of their labours. These stories present women as they are, acknowledging both their strong and vulnerable sides. They educate, they motivate and they act a nod of support to the numerous women who are struggling for their dreams.
The through-provoking content and strong performances by the actresses make women-centric movies major players in movie theatres, as well as, award ceremonies. The coming years are full of such films. Here's the list of most exciting upcoming women-centric films (new releases in 2019 and 2020), which are worthy of our wait. We can only hope that these new and latest movies with strong female leads will only further the conversation around adequate representation of women in films.
20. Barbie (2020)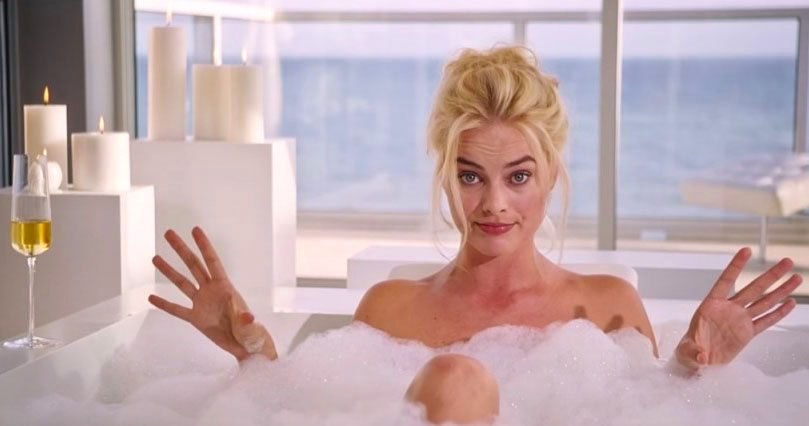 When someone hears this name, all they can think of is a petite doll from Mattel that is undoubtedly the finest toy companion of little girls, which has enthralled them over all these years. The live-action film, which is seen as a possible start to a series of installments, will have Barbie facing the real world, when she is expelled from Barbieland for not being perfect enough to fit in. Barbie will then embark on an adventure in the real world, where she will discover that not being perfect can also take her places (pun intended). The makers are yet to finalize on the lead, but if rumours are to be believed, Anne Hathaway is being considered to play the part.
Read More: Upcoming Romance Movies
19. The Bell Jar (TBA)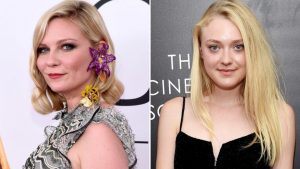 With Dakota Fanning as the lead of her debut directorial venture 'The Bell Jar', 'Spider-Man' actress Kirsten Dunst is all set to bring forth the story of Esther Greenwood, Sylvia Plath's protagonist from her 1963 novel of the same, on the big screen. The story, set in the 50s, will follow the life of Greenwood, who obtains an internship at a prominent NYC magazine, only to return home in Boston to find out that she is suffering from a mental illness. Hopefully Dunst, who has earlier tried her hand at making short films, does justice to this feature film.
18. Ophelia (TBA)
When the royal lady-in-waiting to Queen Gertrude captures the prince's attention, love blossoms between the two and so does feud between families. Ophelia is an upcoming British film, which is based on William Shakespeare's tragedy Hamlet, told from Ophelia's perspective. It is the retelling of the eternal saga, where the Danish prince Hamlet, seeks revenge on those who murdered his father and it will star Daisy Ridley in the main lead, along with Naomi Watts, who is set to portray the queen.
Read More: Upcoming Horror Movies
17. Margie Claus (2019)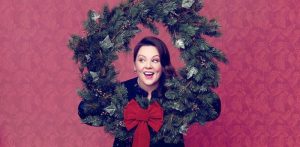 Dashing through the snow, in a one-horse open sleigh… when this Christmas carol begins playing, an image of Santa Claus appears in our minds, but come 2019 and Melissa McCarthy might just come riding on her sleigh! The family dramedy starring McCarthy will see her playing Santa Claus' wife Margie, who will assemble together an unlikely team to go in search of her husband, when he goes missing while distributing gifts and saving Christmas, first time ever on her trip away from home. The comedienne will also produce the film with husband Ben Falcone and we can't wait anymore to make our Christmas more enjoyable after next year!
16. Mulan (2020)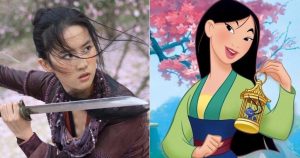 When a young Fa Mulan had to chop off her long braids and give up her make-up to join the Emperor's forces to save her father in the animated film of the same name, we cheered for the Chinese girl for her determination to keep her identity under wraps, while still falling for the army captain. Starring Yifei Liu as the protagonist, it is yet to be seen whether she manages to cast her spell, but for now, with Mulan's story all set to come out in a live-action version, we cannot wait for her to turn into Ping once again!
Read More: Upcoming Korean Dramas
15. Frozen 2 (2019)
While it was an animated film, it still was very enjoyable. And yes we are talking about Princess Anna and Queen Elsa-starrer 'Frozen'! While the first film conveyed how an act of true love could melt away all our problems, the second installment is set to embark on some more snowy adventures and we hear the story will see rifts in relationships between Anna and Elsa as they get to know they aren't biological related! Also, Olaf will start a love story in the plot, but what remains to be seen is how this revelation will affect the sisters' bonding. Till the movie comes out, we just can't let it (the thought) go!
Read More: Upcoming Romantic Movies
14. Frankie (September 25, 2019)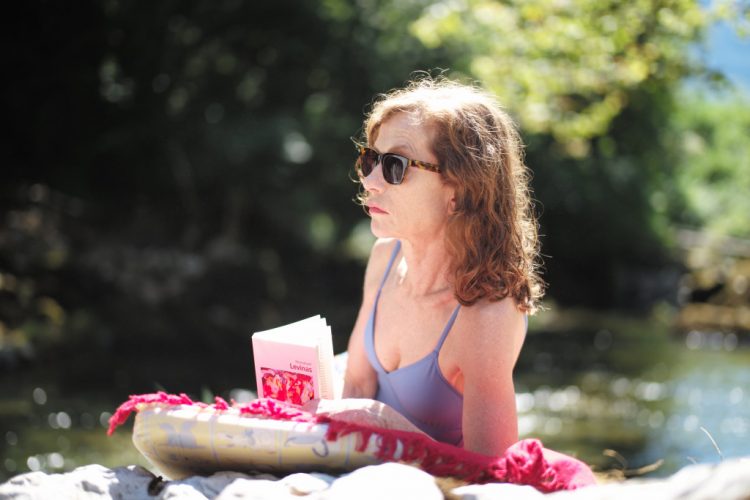 Set in a historical town of Portugal, 'Frankie' focuses on a woman and her family who are spending their vacation in the town. The beautiful surroundings of blooming nature and lavish villas is contradicted by the turmoil of the family. Each family member grapples with their own issues, and all of it condenses and boils over one day which becomes a life-changing event for everyone. At the centre of everything is Frankie. Isabella Huppert, known for her roles in films like 'Amour' and 'Elle', will play the role of Frankie, supported by the cast of actors like Brendan Gleeson and Marisa Tomei.
Read More: Upcoming Anime Movies
13. My Zoe (2019)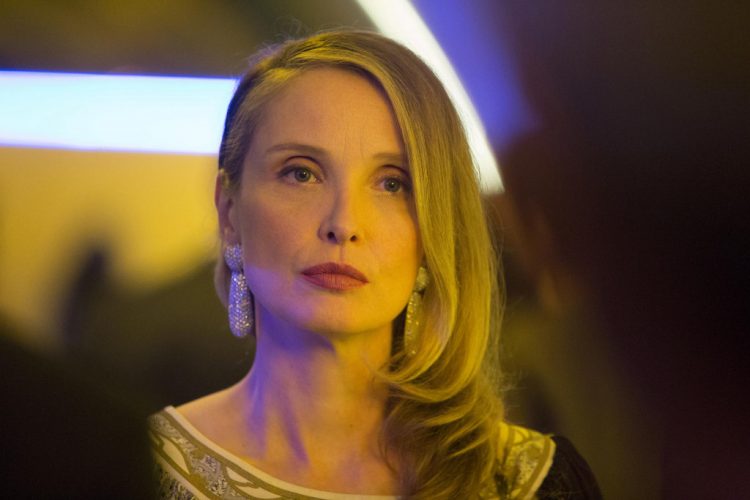 Julie Delpy is known for her work in 'The Before trilogy', as both an actress and a screenwriter. Now, she has written a film she will direct, and act in, as well. She will play the role of Isabelle, a talented scientist whose personal life isn't as successful as her professional one. She loves her daughter Zoe, and it is because of her that she keeps in touch with her ex. But everything changes when a tragedy befalls on them, and now Isabelle has to take a drastic measure to save her daughter. How far can a parent go to save their child? Daniel Brühl ('The Fifth Estate', 'Captain America: Civil War') and Gemma Arterton ('Quantum of Solace', 'Prince of Persia', 'Clash of the Titans') will play the role of the couple who are approached by Isabella for help.
12. Summerland (2019)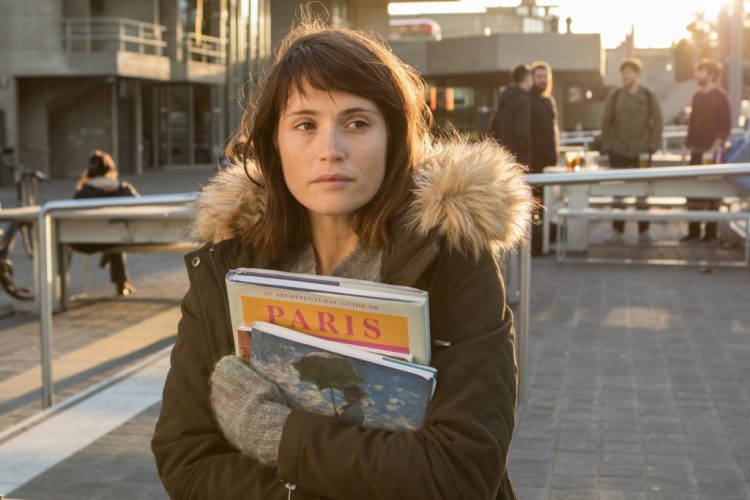 The Second World War left the world a messier place. People had lost their loved ones, children had lost their parents, and the list of damage done filled the pages of history books. This film tells the story of a woman named Alice whose life is changed when the War ends and a young boy is entrusted to her care. Already heavy from her losses that seem rather recent, and not wanting to take responsibility for anyone, Alice tries to get rid of the boy. But, no matter what, she is not the kind of person to give up on people. Soon, the boy teaches her not to give up on herself! Gemma Arterton, 'Quantum of Solace' and 'Prince of Persia' fame, stars as Alice.
Read More: Upcoming Fantasy Movies
11. The Hustle (May 10, 2019)
'Dirty Rotten Scoundrels' told the story of two men who try to woo a rich girl so that they can marry her and inherit her wealth. Michael Caine and Steve Martin starred in this comedy which became a hit among the audience. Now, the film is being remade, however, there is a big twist to the story. The con is being carried out by women now! It will star Rebel Wilson and Anne Hathaway as two con-artists who compete against each other to win a prize that will change their lives.
10. Military Wives (2019)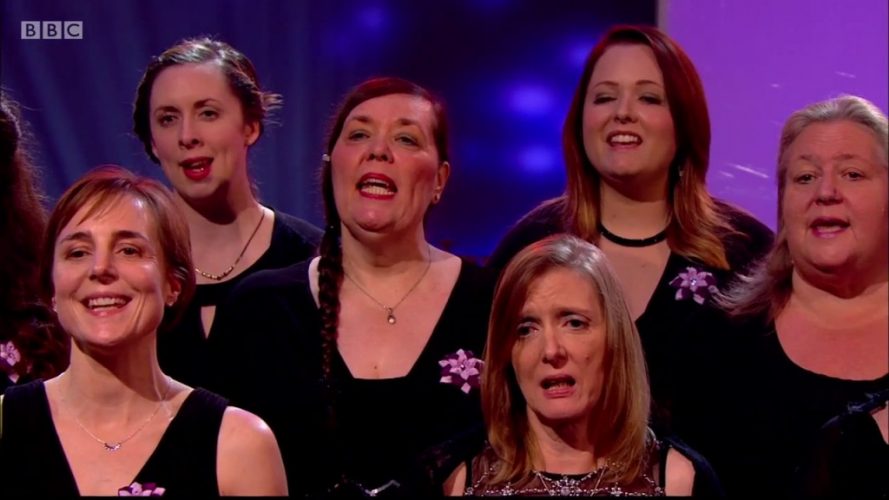 Serving in the Armed Forces is considered one of the toughest jobs in the world. You have to leave the comfort of your home, and prepare to survive and live in all sorts of conditions. You have to make peace with the fact that Death is around you all the time. However, while considering this, one often forgets the effect that this has on one's family. It is easier to make peace with the danger you are in than to live with the fact that someone you love is in mortal danger, all the time! This film tells the stories of the women who have loved ones serving abroad, and how they cope with this fact. A group of odd women form a choir on a military base, and through this association develop lasting friendships and bonds that help them deal with the fear they have for their husbands, or other loved ones serving in the Army.
Read More: Upcoming LGBT Movies
9. Troop Zero (February 1, 2019)
The star cast for 'Troop Zero' is full of the names that range from highly notable people to exciting upcoming talent. Academy Award winners, Viola Davis and Allison Janney, have their name attached to the film. Mckenna Grace is a young actress who has made a name for herself through her performances in films like 'Gifted' and 'I, Tonya'. She also appeared in Netflix's latest hit show, 'The Haunting of Hill House'. Now, she will play a lead role in 'Troop Zero'. The story of this film will focus on a group of elementary school children who are already misfits. They are brought together by a spirited girl, played by Grace, who hatches a plan to infiltrate the Birdie Scouts youth group.
8. The Kitchen (September 20, 2019)
We have seen tons of crime dramas charting the rise and falls of various mobsters. Now it's time to shift the scenery a little bit. We know what happens when the mob bosses are around. But what happens when they are gone. Who runs their business? What happens to their families? This is what 'The Kitchen' is centred on. Starring Melissa McCarthy, Tiffany Haddish and Elisabeth Moss, this film tells the story of three women who are thrown into the world of crime after their husbands are arrested.
Read More: Upcoming Video Game Movies
7. Judy (2019)
Judy Garland was an acclaimed singer and actress, among other things, of her time. She had joined the film industry at a young age, and had amassed critical acclaim for her roles in films like 'The Wizard of Oz' and 'A Star is Born (1954)'. Her musical career was also very successful and she went on to become the first woman to win the Grammy for the Album of the Year. However, success comes with a price, and for Judy it came in form of the intense pressure, owing to her massive popularity. This pushed her towards a life of drugs and alcohol which eventually lead to her death. This film focuses on the last years of her life. Renée Zellweger ('Cold Mountain', 'Jerry Mcguire', 'Bridget Jones' Diary') will don the role of Garland. Michael Gambon (Dumbledore from 'Harry Potter') and Rufus Sewell ('The Man in the High Castle') will appear in supporting roles.
Read More: Upcoming Comic Book Movies
6. Gloria Bell (March 8, 2019)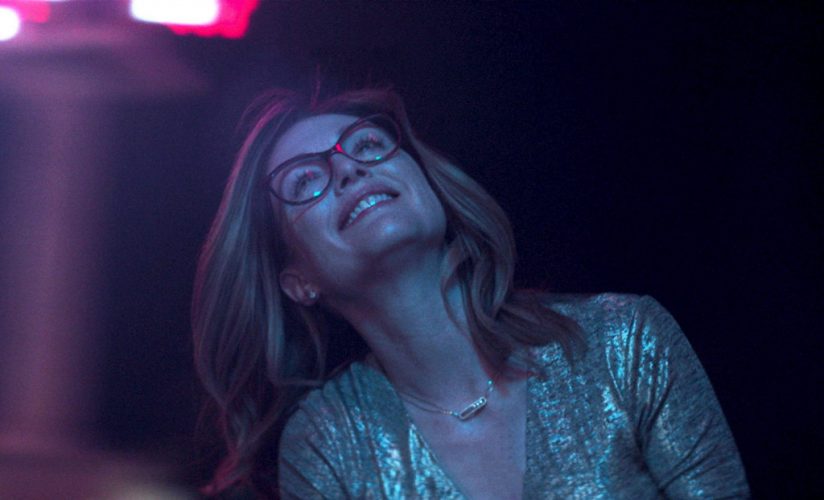 Sebastian Lelio made 'Gloria' in 2013 that brought him a lot of praise. But that was in Chile. In order to provide a wider audience to his story, he has remade the film in English. It tells the story of a woman named Gloria Bell who is in her late 50s. She divorced her husband about a decade ago, and now that her children are all grown up, they have moved out to make a life for themselves. This has left Gloria utterly alone and she decides that she can't live like this anymore. Julianne Moore will play the role of the leading lady, portraying the struggles of a middle-aged woman trying to find happiness again.
5. Wonder Woman 1984 (June 5, 2020)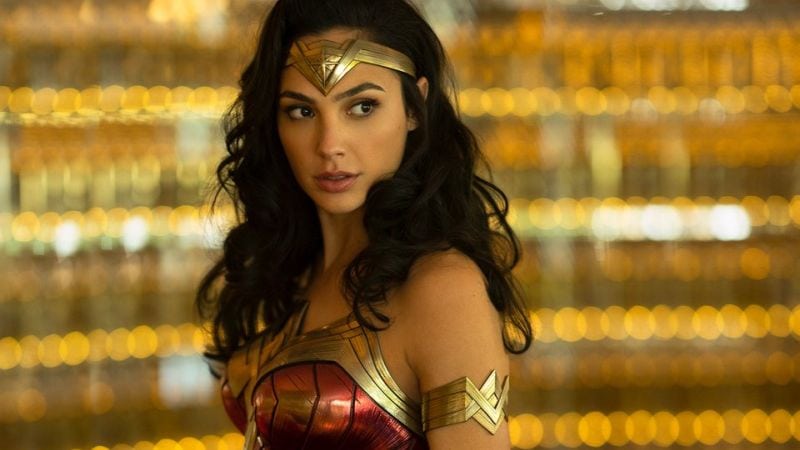 Gal Gadot's 'Wonder Woman' is one of the most loved superhero characters right now. The character has often been cited as a feminist beacon in an otherwise male-dominated superhero universe. The success of this film was not only a turning point for the role of female superheroes in Hollywood but was also a significant success for the otherwise drowned DCU. The DC Universe's future was as dark as its films after the critical failure of 'Batman vs Superman: Dawn of Justice'. But then Patty Jenkins came along and she made 'Wonder Woman' into the saving grace of DCU. The massive success of the first film had already paved way for a sequel. The second installment is set in the Cold War era and will pit the Amazonian warrior against Cheetah, a superhuman antagonist.
Read More: Upcoming Marvel Movies
4. Captain Marvel (March 8, 2019)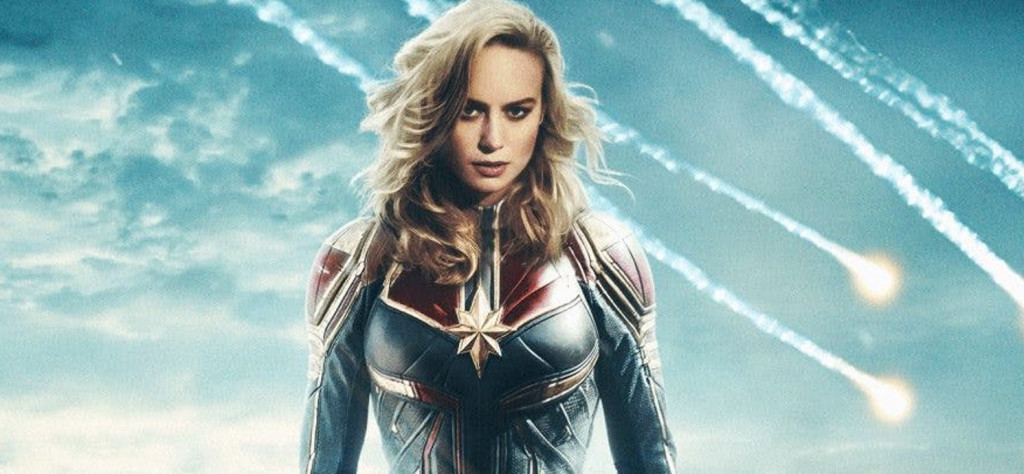 The Marvel's Cinematic Universe has covered a lot of ground for its characters over the course of ten years. Slowly and steadily, it has built its empire, and it has set new records and shattered past norms with its films. 'Black Panther' was a milestone and it might as well be the first superhero movie to be nominated for Oscars. However, there was one thing sorely missing from MCU. With so many strong female characters in its universe, Marvel was yet to deliver a film that would be centred on a female superhero. And now, we finally have it. Captain Marvel is important in a number of ways. The most important aspect of it comes in the form of the human counterpart of the heroine. While Captain Marvel is a super strong, alien fighter, her human alter-ego, Carol Danvers is a badass character in herself. The character of a US Air Force fighter pilot will certainly act as an inspiration for little girls who want to do great things.
Read More: Upcoming Thriller Movies
3. A House in the Sky (2019)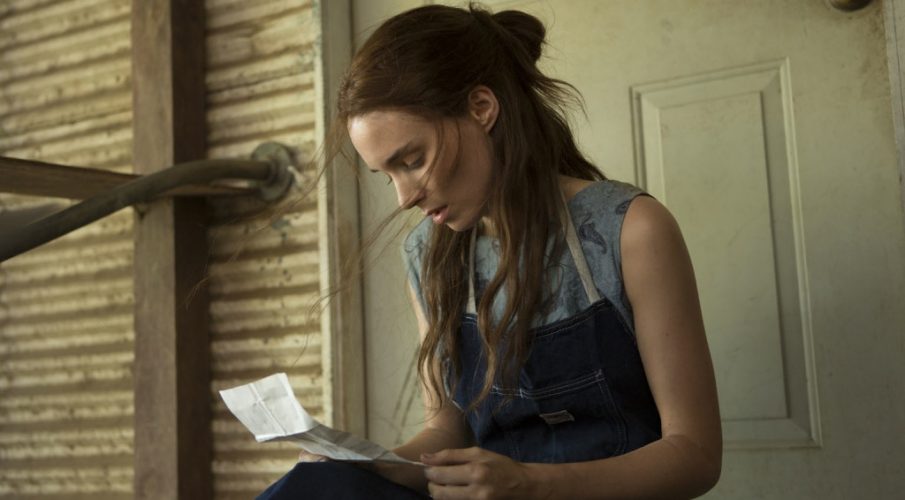 Amanda Lindhout is a Canadian journalist who was kidnapped and held hostage in Somalia by the terrorist group named Hizbul Islam. For about a year, she lived in the captivity of the terrorists, surviving a hostile environment and cruel people. She was subjected to torture and rape, and it was only after her family paid the ransom that she was released from that miserable place. Lindhout wrote a memoir about her experience in Somalia which went on to become a New York Times bestseller. Now, the story of her life is being adapted to the big screen. Rooney Mara has already been attached to the project and she will most likely be playing the lead role. Lindhout's story is brutal and horrific, and it is through her sheer willpower and unwavering courage that she turned this appalling experience into a story of perseverance and survival. We hope that the filmmakers are able to do justice with her story and give her a film that she deserves.
Read More: Upcoming Kids Movies
2. Little Women (December 25, 2019)
Over the years, Louisa May Alcott's classic novel of the same name has acted as an inspiration for several stories, having been officially adapted onscreen seven times. The eight adaptation comes in the form a Greta Gerwig film. Gerwig has already proved her mettle as a director with her first film, 2017's 'Lady Bird', which was both a critical and commercial success. This gives rise to massive anticipation regarding her second film. She has already hinted that she will be tinkering with the storytelling format and that the film will focus more on the themes of the story. This makes it all the more important for us to watch this film! Add to that the names of actors like Emma Watson, Saoirse Ronan, Timothée Chalamet, Bob Odenkirk and Meryl Streep!
Read More: Upcoming Animated Movies
1. Harriet (2019)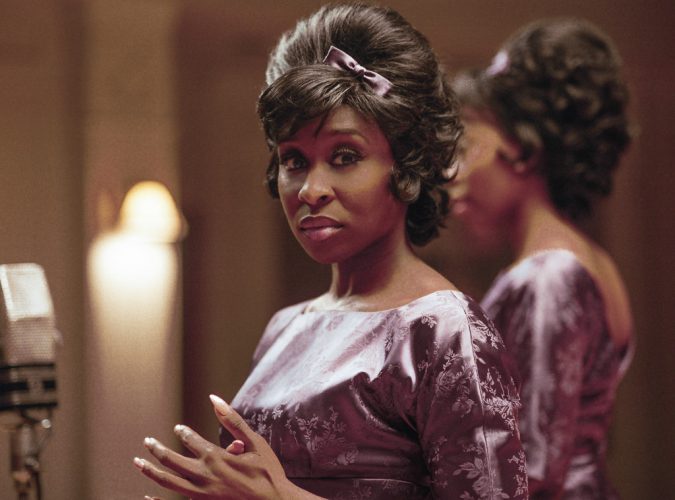 Slavery was one of the worst things practised by humans. In fact, what can be worse than the time when you start treating your fellow humans as a commodity that can be bought or sold? Over time, this practice faced opposition and was abolished in different parts of the world. It wasn't until the stories started to come out that people got to know exactly how bad the condition was. America had to face a civil war when their President tried to abolish it! Harriet Tubman was a prominent figure who worked against slavery. She had been born into it herself, and having suffered it first-hand, she knew of the conditions in which other slaves were forced to live. Her whole life story is an education in itself, as well as an inspiration. The film 'Harriet' will try to bring her story to the world, with Cynthia Erivo playing the role of Tubman.
Read More: Upcoming Zombie Movies