If there is one thing we know for sure about vampire fiction, it is that things will definitely get bloody, and that we are in a for a wild ride with all that the genre has to offer – from horror to drama to romance, and sometimes even a good laugh. That, and of course the fact that we surely can't get enough of it.
This December, Netflix's upcoming sci-fi horror drama series, 'V-Wars', created by William Laurin and Glenn Davis, will prove that once again. The series follows the journey of Dr. Luther Swann, pitted against his best friend, Michael Fayne, who falls prey to a deadly outbreak of an ancient disease that turns people into vampires, and the fatal war it leads to. Based on Jonathan Maberry's award-winning anthology's first graphic novel, V-Wars: Chronicles of the Vampire War, the series comes with the promise to deliver a fresh take on a genre as old as time.
Vampires have been a staple to fictional narratives over the centuries, beginning from folklore, and paving way for Bram Stoker's Dracula (1897) which changed the way vampires were perceived forever, turning vampire fiction into a genre in its own right.
The visual representation of vampires is nearly as old as cinema itself with one of the earliest portrayals in Robert G. Vignola's film 'The Vampire' (1913). As a genre, vampire fiction has continued to evolve over the decades, exploring different tropes and even breaking away from them.
The representation of vampires can be seen across different visual media with films ranging from the German Expressionist work, 'Nosferatu' (1922), to the popular 90s teen show, 'Buffy the Vampire Slayer', eventually leading to Vampire romances like 'The Vampire Diaries' and the 'Twilight Saga', and even animated films like 'Hotel Transylvania'. In fact, their presence can be felt across cultures with works like the Korean thriller, 'Thirst' (2009), and the famous horror manga, 'Vampire Princess Miyu' (1997). All of this is possible due to Stoker's classic that made vampires come alive in popular culture where they have long been immortalized. Now with Netflix's 'V-Wars' to binge-watch this December, we can safely say that they are here to stay.
So, what different does 'V-Wars' have to offer? Well, for starters, Jonathan Maberry, the creative mind behind the original graphic novel, is a six-time award-winner of Bram Stoker Award selected by the Horror Writers Association (yup, there is also an award named after this Stoker dude).
Not only that, the comics make use of an extremely interesting narrative device, with each chapter being narrated by a different character, written by a different author, creating a series of intertwining stories varying in style, setting, and perspective. Maberry also explores personal, political and social aspects of each character's tale, something that is still rare in the genre. We're definitely excited to watch how this multifaceted world of horror unfolds visually in Netflix's adaptation of 'V-Wars'!
V-Wars Season 1 Release Date: When does it premiere?
The development of the series began in April 2018. Netflix gave the production a series order for the first season of 'V-Wars' consisting of ten episodes. The series is largely directed by Brad Turner but also has an episode directed by Ian Somerhalder. Production companies involved include High Park Entertainment as well as IDW Entertainment (a division of the publishing house behind the original comics).
Though there were talks earlier of the show releasing in the spring of 2019, the first season of V Wars is set to premiere on December 5, 2019. All of the ten episodes of the show will be released on the same day.
The Cast of V-Wars: Who is in it?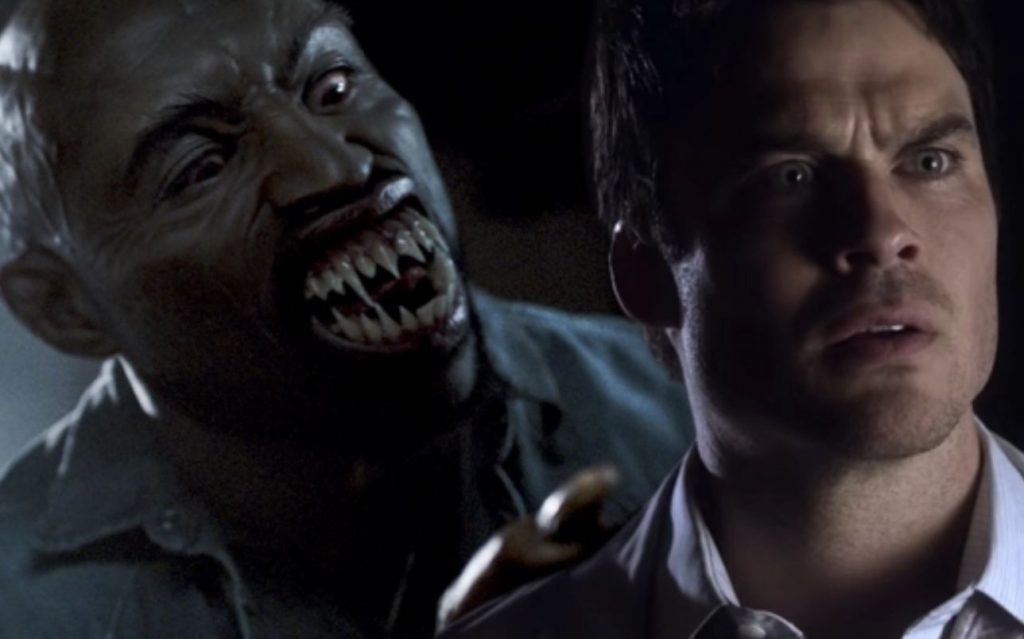 The series stars Ian Somerhalder in the lead as Dr. Luther Swann, along with Adrian Holmes playing Michael Fayne, his best friend turned vampire. Somerhalder, famous for his portrayal of Damon in 'The Vampire Diaries', plays a much different character in 'V-Wars', where he portrays a doctor trying to find a way to stop the Vampire virus that he loses his friend to. Somerhalder not only worked on the show as an actor, but he also produced it and directed an episode.
"We could not have dreamed of a better choice than Ian Somerhalder to bring his keen understanding of this genre from his years of starring in 'The Vampire Diaries' to lead the cast of 'V-Wars' as Dr. Luther Swann and to be a creative force on this series, as well as to serve as a director this season," said David Ozer, former president of IDW Entertainment, when the series was first announced in 2018.
Adrian Holmes, known for his award-winning performance in the Canadian series '19-2', has also been seen in 'Arrow'. He plays the character of Michael Fayne, a powerful vampire leader.
The main cast of the show also includes Jacky Lai as Kaylee Vo, who Lai described on Instagram as, "Her attitude is kinda savage but her heart is gold", and Peter Outerbridge as Calix Niklos, a science expert in Homeland Security Team, described by Maberry as "a devious villain in 'V-Wars'".
The series has Sydney Meyer playing the role of an ambitious investigative reporter, Ava O' Malley, one of the only characters that was not in the comics. 'V-Wars' also sees Laura Vandervoort as Mila, Kyle Breitkopf as Dez and Kimberly-Sue Murray as Danika in supporting roles.
V-Wars Plot: What is it about?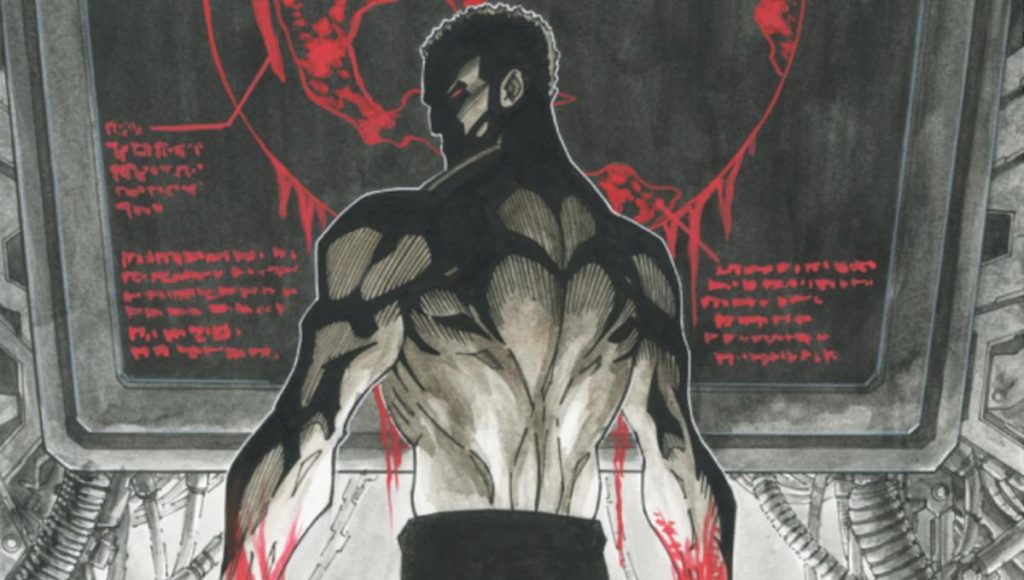 'V-Wars' is the chronicle of the first vampire war resulting from the horrifying worldwide epidemic caused by an ancient virus that was once buried deep in the Arctic glacier. As the glacier melts, the virus gets transmitted and begins to trigger dormant genes and react differently to the DNA of different individuals, turning them into unnatural, bloodthirsty creatures. It roots the cause of the epidemic to climate change which becomes extremely relevant to our times. The spiderweb of intertwined tales of these characters forms the framework of the series, where each tales serves a bigger purpose in the deadly war that it will eventually lead to.
The series has Dr. Luther Swann entering a world of untold horror as his best friend Michael Fayne transforms into a murderous predator. As Swann tries to find a way to stop the virus, Fayne rises to become a powerful underground vampire leader. The society fractures and falls apart as humans are pitted against bloodthirsty vampires, leading to the most terrifying war mankind has ever seen. But this is only the beginning.
V Wars Trailer
Check out the official trailer for 'V-Wars' season 1 below:
Read More: Best Vampire Shows on Netflix