'Vacation Friends 2,' directed by Clay Tarver, is a Hulu comedy film about a wild adventure a couple of friends have on their vacation to the Caribbean. Marcus and Emily expect a smooth sailing time in the Caribbean, alongside their friends newlyweds, Ron and Kyla, in their luxurious hotel. However, after Marcus' important business meeting with the hotel owners gets moved up in the schedule, it puts Ron and Kyla, Marcus' most unprofessional friends, in the most important time of his professional life. As such, the last things Marcus needs are a surprise visit from Kyla's unpredictable father, ex-convict Reese Hackford, and an unfounded feud with Mr. Yeon, the hotel VP.
'Vacation Friends 2' continues the hilariously whacky story of two drastically different couples first started in 'Vacation Friends.' Given the film's nature as a comedy of errors with a stellar cast, including John Cena, Lil Rel Howery, Yvonne Orji, and Meredith Hagner, viewers must be wondering if they'll get to see these four pair up again in a potential third film. If so, here is everything we know about the possibility of 'Vacation Friends 3.'
Will There Be a Vacation Friends 3?
The first film in the 'Vacation Friends' series was released on August 27, 2021, and the sequel, 'Vacation Friends 2,' followed up two years later on August 25, 2023, on Hulu. Although neither film invited overwhelming positive critics reviews, the general audience agreed that the series made for a fun, feel-good watch. Both movies chart similar storylines that revolve around two couples whose clashing personalities initially cause some friction but ultimately result in an entertaining dynamic.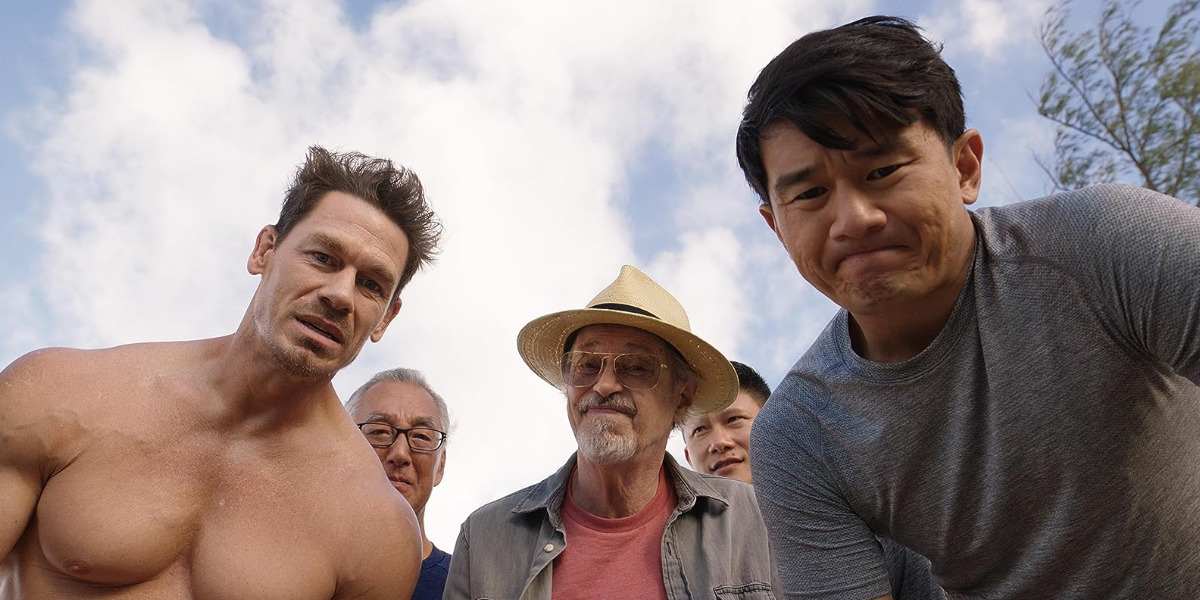 The movies are ripe with raunchy and oddball humor, with outlandish storylines turning the couple's calm vacation into a wild ride. Such a versatile base premise effortlessly sets the franchise up for future continuation. Therefore, even though there haven't been any official announcements from Hulu or the creative minds behind the film regarding another installment in the series, the possibility of the same remains.
With comedy franchises like 'Vacation Friends,' it is always best to round off the series in a trilogy to satisfy the fans effectively while providing conclusive endings to the characters and their respective arcs. For instance, 'The Hangover' and 'Neighbors' film series are both trilogies comparable to 'Vacation Friends.' In all three franchises, the audience follows a group of quirky and lovable characters who somehow consistently find themselves in recurring instances that lead to raucous hilarity.
Therefore, with such examples in mind, a third movie for the 'Vacation Friends' franchise is easy to conceptualize. In a potential threequel, viewers will likely join Marcus, Emily, Ron, and Kyla on another adventurous vacation with unexpected hurdles and twists thrown their way. We can also expect to see another glimpse of Ron and Kyla's baby alongside Maurillio, everyone's favorite hotel-manager-turned-basitter.
As such, the stage is all but set for a third installment in the 'Vacation Friends' series, and all that remains is for the studio and production companies to greenlight the project. When asked about the possibility of another movie coming out next August, the director and sequel writer Clay Tarver playfully quipped, "Yeah, maybe, if you wanna kill me. I'll try. I'll try." Consequently, the scope for another film is certainly not off the table, given it is afforded enough time for writing and production.
Ultimately, a potential third movie entirely relies on the sequel's performance on the streaming site. Since 'Vacation Friends 2' came out almost two years on the dot after the first one, it's safe to deduce that if another installment gets greenlit in the coming future, it can hit the screens by August 2025.
Read More: Vacation Friends 2 Ending, Explained: What Is Reese's Plan?