Everyone remembers the misadventures of the Griswold family and their disastrous vacations. The popularity of these hilarious misadventures, introduced to us by John Hughes, turned the 1983 family comedy, 'National Lampoon's Vacation' into a full-fledged franchise with 5 films spanning over decades. 'Vacation', written and directed by Jonathan Goldstein and John Francis Daley, marked the fifth installment in the series and can be seen as both a direct sequel to the first 3 films as well as a spin-off.
The film centres around a grown-up Rusty Griswold taking his own wife and kids to Walley World, just like his parents did, to relive the fun of his family vacations and reconnect with his own. But despite the film reviving the hilarious series that so many grew up with and loved, it did not end up being much of a success. It got mixed to generally unfavourable reviews from critics and did only okayishly well at the Box-Office. It was also the first film from the five to be R-rated because of its raunchy, gross humour. This didn't set well with several fans as the series is essentially a family comedy. Despite this, 'Vacation' did eventually find its audience who loved it for what it was, and believed that it stood well on its own as a hilarious adult comedy with a heart.
Keeping in mind the film's performance, I wouldn't hold my breath for a sequel anytime in the near future. But since it is a part of the 'National Lampoon's Vacation' franchise there could be a future for it someday. The film also marks the beginning of a spin-off centred around Rusty, sequels to which could prove to be profitable if done right. 'Vacation' also has a lot to borrow from the originals which it would obviously give its own twist to. Since there have been no talks about one yet though, we can only discuss what we think 'Vacation 2' could be about, if at all it happens, as the chances are still somewhat bleak.
Vacation 2 Plot: What Can It Be About?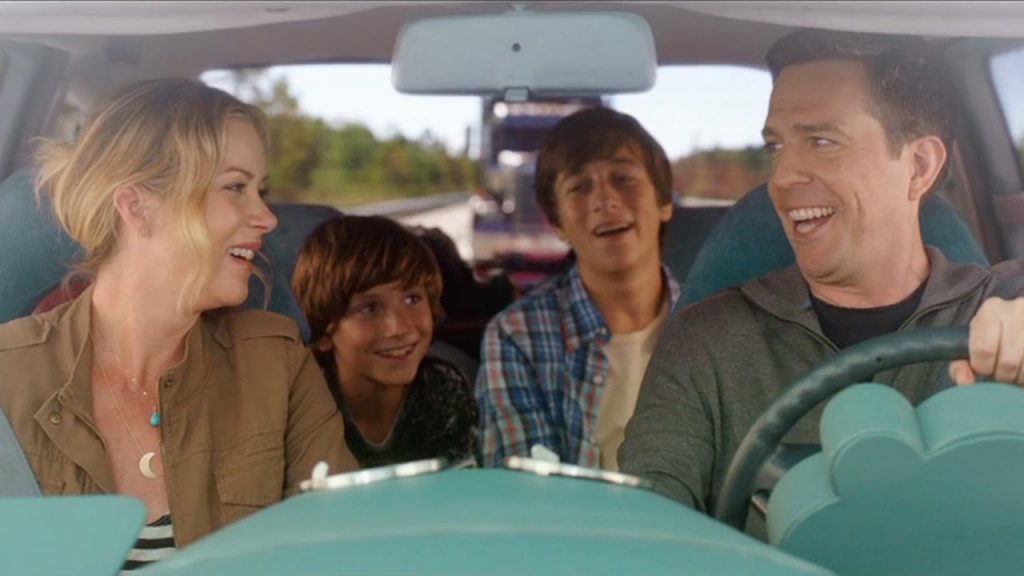 'Vacation' centres around an older Rusty Griswold (Ed Helms) who is a pilot for a low-budget airline. He now has a family of his own, with his wife, Debbie (Christina Applegate), and his two sons, James and Kevin. In an attempt to relive the fun he had with his parents and sister on vacation, he decides to drive cross-country his own family to Walley World. He believes it could help him spice up his relationship with Debbie, as well as reconnect with his sons.
But things obviously do not go as planned, and the family makes several detours along the way. These include Debbie revisiting her old college sorority, the family losing all their luggage and cash in Arkansas, and then making a stop at Texas to get help from Rusty's sister Audrey (Leslie Mann) and her husband Stone (Chris Hemsworth), among several others.
After almost everything destroyed, they reach San Francisco in low spirits, and meet Rusty's parents Clark (Chevy Chase) and Ellen (Beverly D'Angelo). The family eventually manages to reach Walley World but once again, things don't go as planned.
'Vacation' then ends with Rusty and Debbie on a plane to Paris in an attempt to work on their marriage. But of course, they end up getting jump seats on the 12 hour-long flight. Now, for a sequel to 'Vacation', the story could pick up from Paris and have Rusty remember the 'European Vacation' with his family, and relive his times in Paris. It could also take a leap, and have the family deciding on an annual vacation tradition, and perhaps go elsewhere.
There was once going to be a film on 'Australian Vacation' in the series and its script was worked on too. It even resurfaced in the 90s and was going to be the potential fifth installment of the series. But several years later, 'Vacation' happened instead. So, maybe the sequel could pick up the script and rework it according to the spin-off and its characters. Or, it could pick up the much-loved 'Christmas Vacation' storyline.
But there are also chances for the sequel to work on something completely original, while also making references to the past misadventures. It would actually be really fun to have the complete family vacationing, with both Rusty's family and Audrey, Stone, Clark and Ellen. Maybe we could even see Cousin Eddie in the sequel!
Vacation 2 Cast: Who Can Be In It?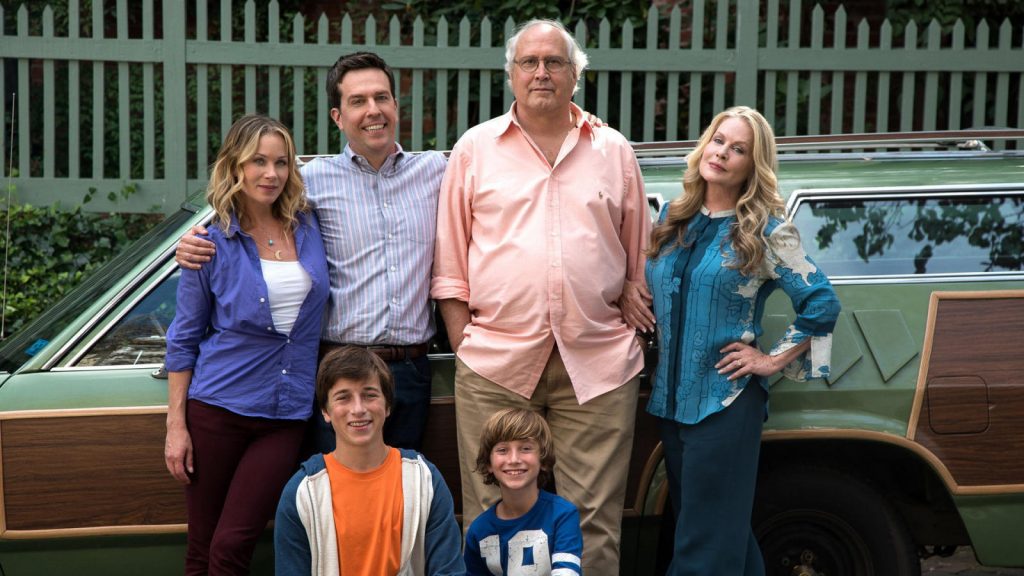 If the sequel continues with the misadventures to Rusty Griswolds, we can expect Ed Helms to return, along with Christina Applegate, Leslie Mann, Chris Hemsworth, Skyler Gisondo, and Steele Stebbins. It would also be great to see more of the the original cast, with Chevy Chase as Clark and Beverly D'Angelo as Ellen, and hopefully with a bigger role too. But if there was one character/actor I would love to see in the sequel, it would definitely be Randy Quaid as Cousin Eddie.
But keeping in mind how the previous films in the series have made changes to the cast, the same could happen with the sequel to 'Vacation' though it does seem less likely.
Vacation 2 Crew: Who Can Be Behind It?
Both Jonathan Goldstein and John Francis Daley made their directorial debuts with 'Vacation'. The two are known for their collaborative work as directors and writers, and went on to gain success with 'Spiderman: Homecoming' and 'Game Night'. If a sequel to 'Vacation' ever works out, it would only make sense for the duo to return for another collaboration.
Warner Bros has been behind all the films in the series, including 'Vacation', so we can safely expect the same for the future installments.
Vacation 2 Release Date: When Can It Premiere?
Since there have been no talks about a sequel to 'Vacation', there is a possibility that it may never work out, especially due the film's poor performance. But keeping in mind the potential a sequel to 'Vacation' could have, we can easily give it a 50-50 chance. Either way, it would only be fair to expect 'Vacation 2' to release sometime around 2023 or later.
But if you can't wait to revisit the Griswold family misadventures, we come bearing good news. A television spin-off series for HBO, entitled, 'The Griswolds' is currently in development. More good news? Johnny Galecki (Big Bang Theory), who played Rusty in the beloved 'National Lampoon's Christmas Vacation', is the executive producer for the show. This means we can definitely hope for a visit from the Griswolds very soon.
Read More: Will There be a The Gift Sequel?