Vanessa Hudgens is best known for portraying Gabriella Montez in the 'High School Musical' series, a role that gave her unprecedented commercial success. The American actress is also a talented singer with a couple of studio albums under her belt.
Born in California, Hudgens was raised in a largely Roman Catholic household. From the young age of ten, Hudgens started appearing in local musical productions of plays like 'The Wizard of Oz,' and 'Cinderella' among others. Her family moved to L.A. when Hudgens bagged a role in a television commercial.
Her debut acting role was in the sitcom, 'Still Standing' which was followed by a guest-starring role on 'Robbery Homicide Division.' Her first cinematic role was in the commercially successful teen drama, 'Thirteen' where she was a supporting actress. In the sci-fi movie, 'Thunderbirds,' Vanessa had a larger role as Tin-Tin but the movie was met with extremely negative reviews and turned out to be a failure.
In 2005, everything changed for Vanessa when she earned the role of Gabriella Montez in Disney's 'High School Musical.' It turned out to be Disney's most-watched film that year and was a resounding commercial and critical success pushing its cast into limelight. Hudgens' character was a newbie at East High School who falls for the most popular kid in school, Troy Bolton (played by Zac Efron). Apart from acting, Hudgens also recorded multiple songs for the musical. The songs were met with commercial success too, increasing her notability. Her duet, 'Breaking Free' with Zac Efron, reached the no. 4 spot on the Billboard Hot 100 list.
'High School Musical 2' also became incredibly successful with approximately 17.2 million people watching it on its premiere. After her success as a singer, Hudgens had a brief stint with Hollywood Records, but her songs did not receive the desired success causing her to focus on her acting career instead. Followed by that, 'High School Musical 3' became the first movie of the series to be released theatrically and managed to amass $252 million worldwide.
Next, Hudgens appeared in another musical 'Bandslam,' where her performance was praised despite the movie being commercially unsuccessful. Then, she appeared in 'Beastly,' a modern-day retelling of the fairy tale, 'Beauty and The Beast'. But the romantic fantasy did not impress critics. In 2011, she played one of the leads in Zack Snyder's 'Sucker Punch' which was met with box-office success.
However, 'Journey 2: The Mysterious Island' proved to be Vanessa's next major mainstream success. She starred alongside Dwayne Johnson and Josh Hutcherson. In 2013, Hudgens witnessed the release of her next movie, 'Spring Breakers' which was appreciated by critics for its mature themes.
Interestingly, Hudgens also played the lead in a sitcom which was set in the DC Comics' universe called 'Powerless.' She played the Director of Research & Development at Wayne Enterprises and the show's pilot was praised for its innovative concept that showed lots of promise. However, the later episodes did not match the pilot's quality and the show was canceled after its first season.
With such an impressive list of projects to her name, we know you are as excited as us to know about Vanessa Hudgens' upcoming projects. You have come to right place! Listed below are all the movies that the American actress is slated to be a part of in the near future. Hopefully, she will amaze us as she always has.
Read More: Upcoming Mads Mikkelsen Movies
4. The Knight Before Christmas (2019)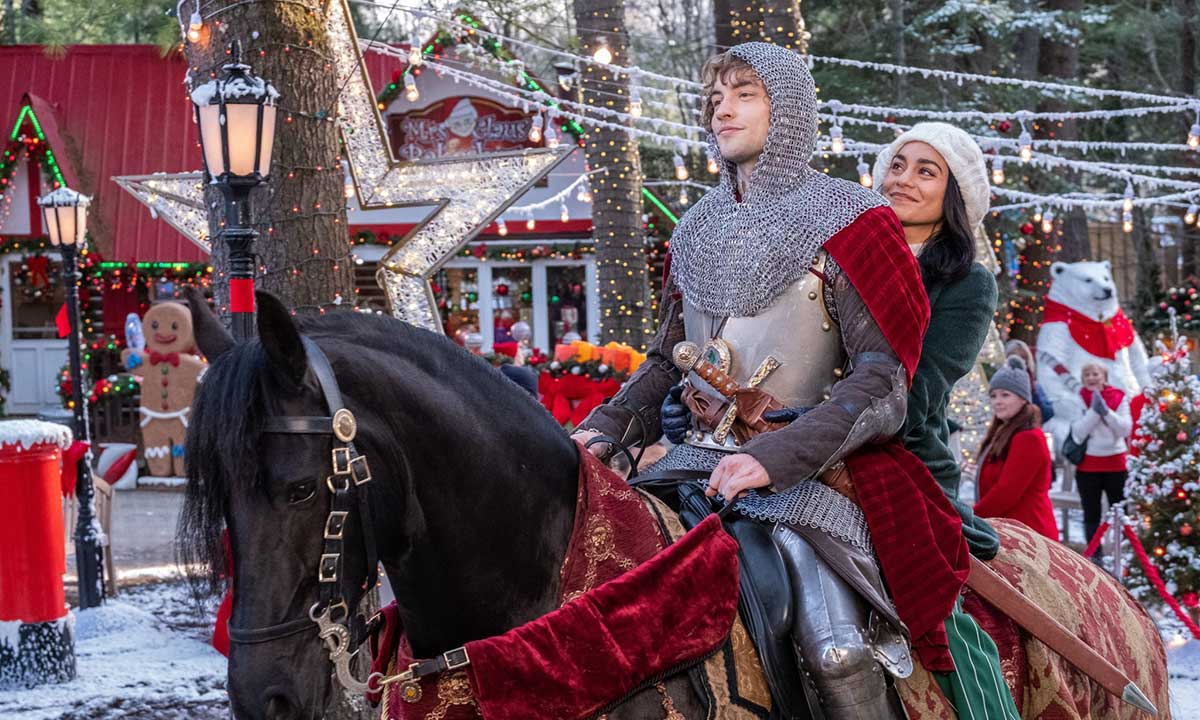 You can catch Vanessa Hudgens at your nearest cinema as early as next week. She will be seen in the fantastical comedy movie, 'The Knight Before Christmas' which releases on the 21st of November, 2019. Paired with Josh Whitehouse, Vanessa Hudgens is all set to play Brooke, a high school science teacher who falls in love with a medieval knight who was magically transported into the present-day world.
3. Bad Boys for Life (2020)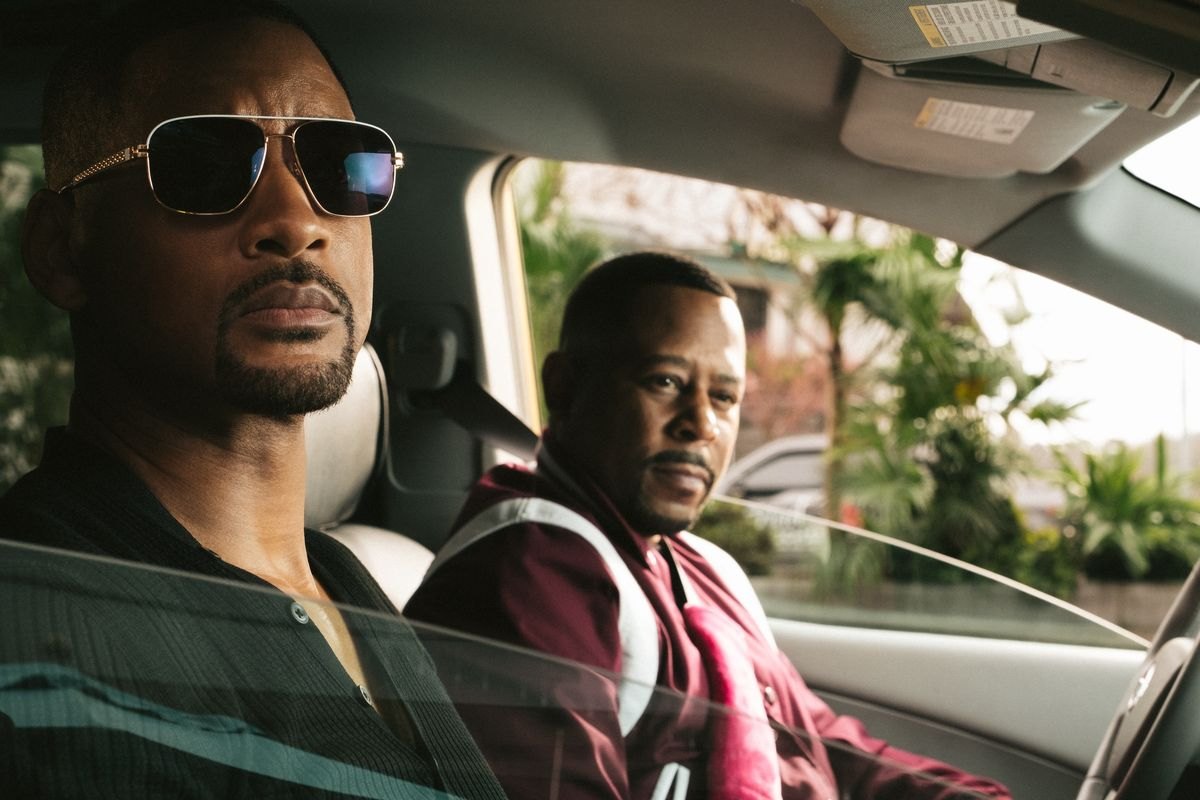 Get ready for some more fun and action as the 'Bad Boys' are all set to return to make you laugh your guts out. Martin Lawrence and Will Smith will reprise their roles as the beloved detectives Marcus and Mike respectively with Vanessa Hudgens playing the female lead this time.
The story will follow Marcus who is now a police inspector and Mike undergoing a mid-life crisis as the duo unites once again when an Albanian mercenary offers them a much-needed bonus. Slated to release on January 17th next year, 'Bad Boys for Life' is expected to be a huge box office success with the third movie coming after a hiatus of 17 years.
Read More: Upcoming Camila Mendes Movies
2. The Princess Switch: Switched Again (2020)
Vanessa Hudgens will star in the Netflix movie's sequel that is bound to be released sometime next year. In the first movie, Hudgens played a double role of a baker and a Duchess who are lookalikes and switch their lives to end up falling in love with each other's partners.
In the sequel, it is said that Hudgens will play a triple role as a new doppelganger spells trouble for the original lookalikes. Moreover, Hudgens will also have a production credit for the second installment.
1. Tick, Tick…Boom (TBA)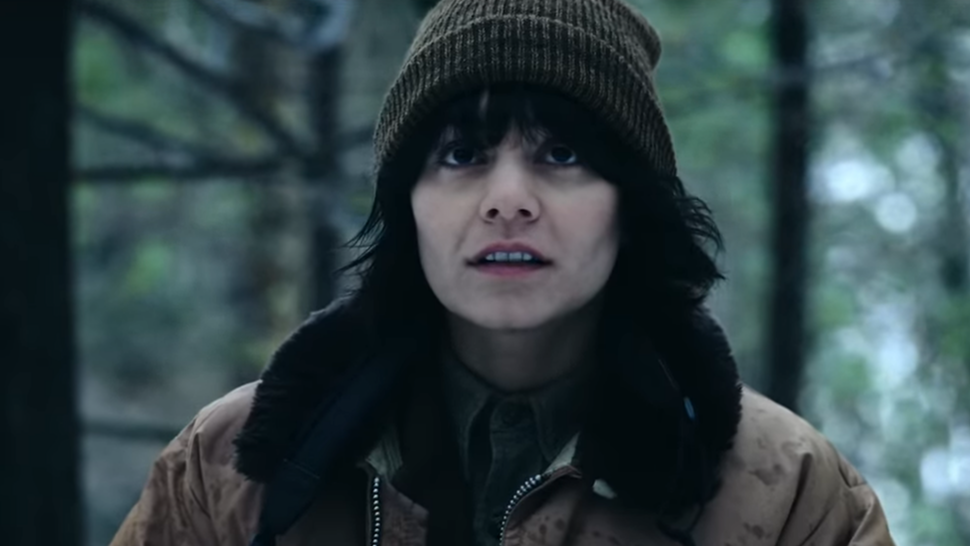 'Tick Tick…Boom' might be Vanessa Hudgens' most anticipated project, in terms of critical reception. A musical biography, she will be seen alongside Andrew Garfield and Alexandra Shipp. Based on an autobiographical play by Jonathan Larson, it will tell the story of a struggling composer in New York City who begins to question his career choice.
The icing on this cake is that the project will be directed by the supremely talented Lin-Manuel Miranda. He is best known for his work on the Broadway musical, 'Hamilton' for which he won two Tony Awards and a Laurence Olivier Award. Apart from that he has won a Primetime Emmy and has also received an Oscar nomination for his song in Disney's 'Moana.'
Read More: Upcoming Mackenzie Davis Movies