'Veronica Mars' is a crime series, created by Rob Thomas, that originally aired on The CW. Starring Kristen Bell, it follows the story of a teenager who tries to solve various crimes in her hometown. The series received critical acclaim, especially for taking a different approach on teen dramas than its contemporaries and was nominated for several awards. After a run of three seasons, the show was cancelled. However, fundraising from the fans allowed the making of a film that was supposed to serve as a closure for the story. In the meantime, Thomas also wrote a series of novels, which serve as a canon.
Just when everyone thought that the world didn't need Veronica Mars anymore, Hulu decided to revive the series. Thomas returns to his role as the writer, along with Diane Ruggiero-Wright, Heather V. Regnier, David Walpert, Raymond Obstfeld and Kareen Abdul-Jabbar. Ruggiero-Wright also executive produces the series with Dan Etheridge.
Veronica Mars Cast: Who's in it?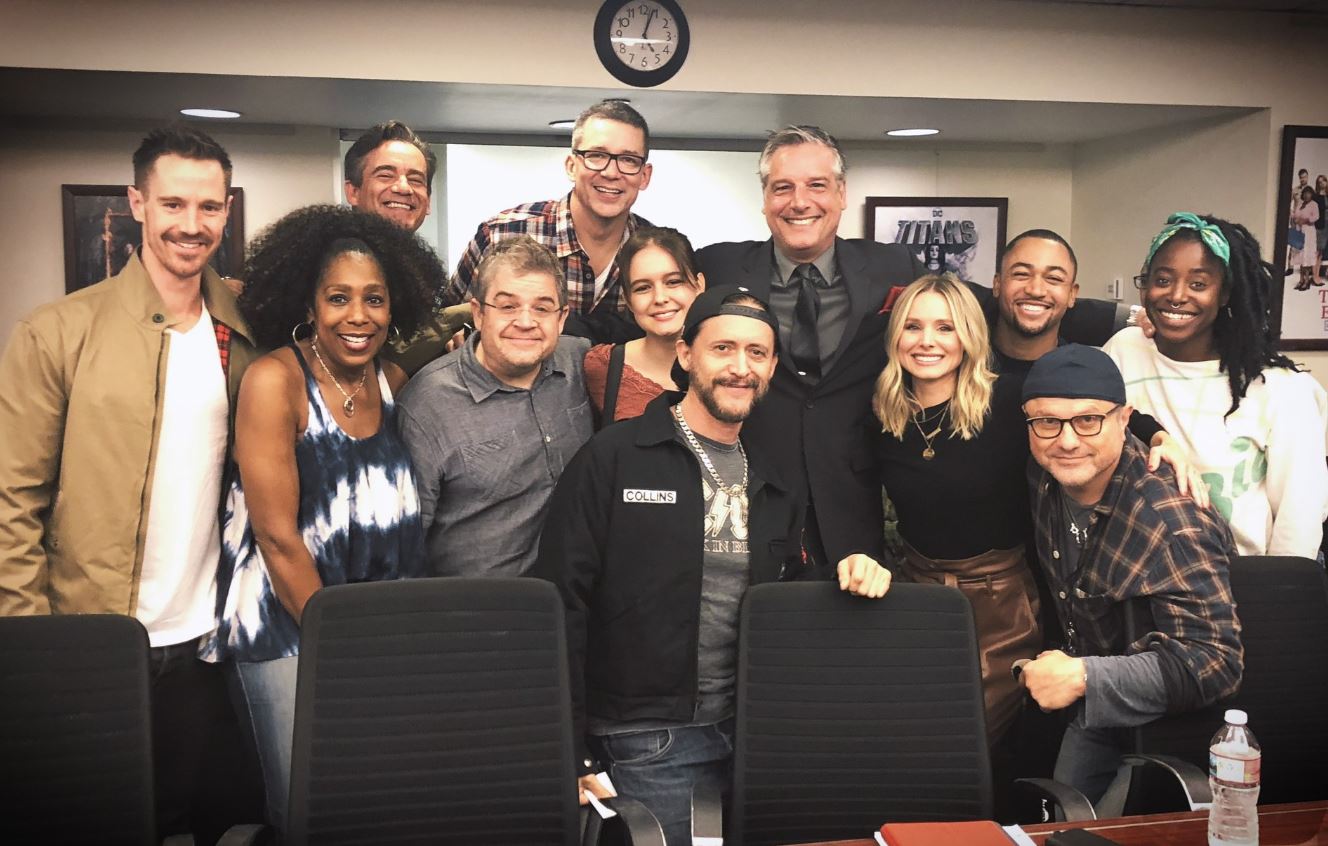 The cast of the latest season of 'Veronica Mars' has a couple of actors reprising their roles with several new characters joining the team. Kristen Bell returns to Neptune in the lead role of Veronica Mars. Golden Globe-nominated Bell is also known for her roles in 'The Good Place', 'Bad Moms', 'When in Rome', 'Forgetting Sarah Marshall' and 'Couples Retreat'. She also voices the character of Princess Anna in the 'Frozen' movies.
Jason Dohring plays the role of Logan Echolls. He has also appeared in 'iZombie', 'The Originals', 'Black Cadillac', 'Ringer' and the TV show, 'Moonlight'. Enrico Colantoni appears in the role of Keith Mars. His other acting credits include 'Person of Interest', 'Monk', 'Contagion', 'Travelers' and 'American Gothic'. He is also set to star alongside Tom Hanks in the upcoming biographical drama, 'A Beautiful Day in the Neighbourhood'.
Dawnn Lewis has joined the cast as Neptune's chief of police, Marcia Langdon. Best known for her role in NBC's sitcom, 'A Different World', she has also worked in 'Hangin' with Mr Cooper', 'One Tree Hill' and 'Carmen Sandiego'. Kirby Howell-Baptiste plays the role of Nicole Malloy. Some of her recent roles have been in 'Killing Eve', 'The Good Place', 'Love' and 'A Dog's Purpose'. She has also joined the main cast of the upcoming CBS show, 'Why Women Kill', alongside Lucy Liu, Ginnifer Goodwin, Alexandra Daddario and Jack Davenport.
Patton Oswalt plays the role of Penn Epner, a true crime fan. An Emmy and a Grammy winner, he is known for working in 'Young Adult', 'The Agents of SHIELD' and 'The Goldbergs'. Clifton Collins Jr appears as a hitman named Alonzo Lozano. He is an Emmy nominated actor, known for his work in 'Westworld', 'Traffic', 'Star Trek' and 'Thief'.
Other actors to join the series are Izabela Vidovic, J.K Simmons, Tyler Alvarez and Mary McDonnell. Recurring cast includes Percy Daggs III, Francis Capra, Ryan Hansen, Max Greenfield, Ken Marino, Daran Norris, David Starzyk, Ryan Devlin, Julie Gonzalo and James Jordan.
Veronica Mars Plot: What's It About?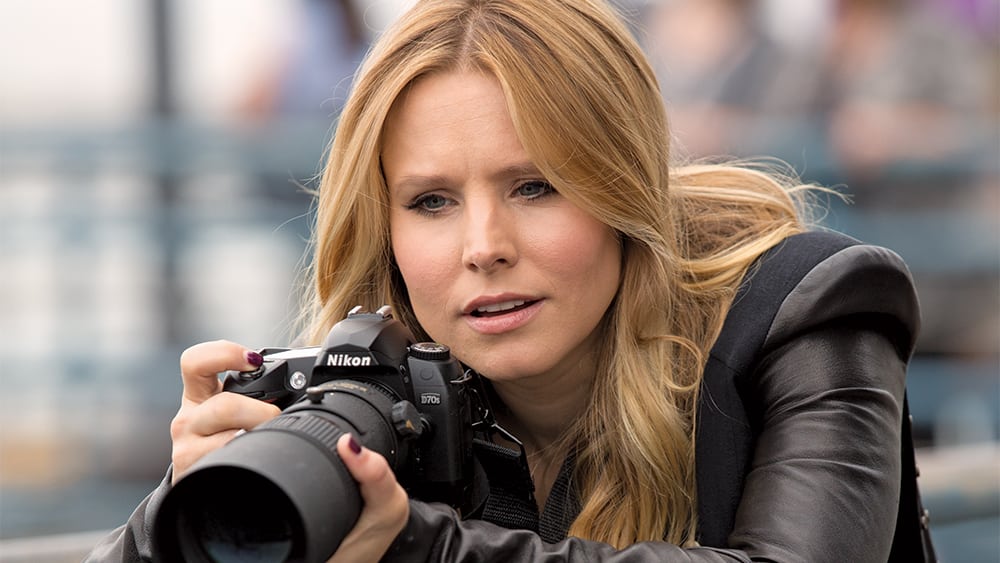 'Veronica Mars' follows the story of a teenager in Neptune, a small town in Southern California. Her life takes a drastic turn when her best friend is murdered. Her father, Keith Mars, serves as the chief of police, and through the investigation, is prompted to accuse the victim's father, who is one of the richest men in town. This leads to Keith being ousted from his post, which leads to Veronica being abandoned by her friends. Keith starts his own PI agency that Veronica joins part-time.
Season 4 picks up the events where the film had left them. Veronica and Logan are together now and she continues to work as a private investigator. She is assisted by her father, Keith, whom we see in a difficult place, still recuperating from the events in the movie. His declining interest in the job becomes one of the sub-plots of the season. But the thing that kicks off the events in the new season is the bombing of a local motel.
While Veronica investigates the death of the four people, trying to figure out the perpetrator, other players enter the game. And they are deadlier and more dangerous than the ones our favourite sleuth has been pitted against before. The rich people in town try to keep their secrets and reputation intact while a Mexican cartel is out beheading people. A local gang has found a way to turn the chaos in their favour, and a true crime fan, claiming to be one of the victims of the blast, is on a mission of his own.
Veronica Mars Season 4 Release Date: When Will It Premiere?
'Veronica Mars' Season 4 premiered on Hulu on July 19, 2019, a week ahead of its originally planned release date. The series became a fan-favourite back when it first aired in 2004 due to its penchant for being different than other teen dramas at the time. While it has been propagated as a murder mystery, the show has always been about inequality: gender and social. The strong undercurrents of social issues along with the tightly-wound narrative and magnetic performances of the cast, especially Bell, propelled it to great heights.
Season 4 also hit the right notes and met the high expectations set by the previous seasons. Here's how review aggregator website, Rotten Tomatoes, surmises the critical response, "Marshmallows, rejoice! Veronica Mars returns in fine form, capturing much of what made the series so beloved while adding new wrinkles that satisfy more often than they mystify."
As far as next season goes, we are sure that Hulu must have been encouraged by the response that the latest season has received. So, it is quite likely that the network will renew the show for a fifth season. The show's leading star, Kristen Bell, has already indicated her intentions saying that she wants to keep making the show until "everyone in Neptune is dead". If everything goes as expected, our best guess is that 'Veronica Mars' Season 5 can release sometime in July, 2020. We will update this section as we hear more.
Veronica Mars Trailer
While we wait for an update on 'Veronica Mars' Season 5, check out the season 4 trailer below. If you haven't seen the show, you can catch all the episodes of the series on Hulu.
Read More: Best Heartbreaking Movies on Hulu