Video games are probably the most advanced form of entertainment we have right now. It can easily be said that after cinema, it is the newest form of art which is here to stay and take over the world. And with the newer formats of gaming like battle royale, the thrill of defeating 99 other players to survive is something which no other art or entertainment form can offer. The reason for the popularity of games is that unlike movies, here we get to make changes to our narratives. Although the overall storyline of the game remains the same, the fact that we are given choices to manipulate the actions of the character we are playing with is simply overwhelming. The interest in gaming will keep increasing as the quality of graphics in games starts becoming better and better. With new-age games like 'Red Dead Redemption 2' using almost real-life graphics, the possibilities in the future are enormous.
With this massive boom of games in the entertainment industry, it cannot be wrong to presume that in the near future, games might even rival films in terms of popularity. Keeping this in mind, a lot of movies and TV shows on video games are being made throughout the world. The concept of choices as found in video games are also being brought to TV shows where users can decide what the character will do. With that said, here's the list of really good movies and series based on video games on Netflix that are available to stream right now:
7. Screenland (2017-)
Screenland is a documentary series that brings us close to the innovators of the new digital world. They are the designers, the programmers, the video game players who are constantly pushing the boundaries of what can be possible while using a screen. They are the ones who are bringing VR, interactive shows, high-graphics gaming, and others for our pleasure. In the documentary, we get to meet all the biggest developers in the field and know from them what the future of gaming holds for us, and how they are planning to bring gaming closer to real life.
6. You vs Wild (2019)
Netflix has done wonders with the new interactive show format, and their latest addition is the reality show, 'You vs Wild' starring the famous adventurer Bear Grylls. 'You vs Wild' takes us to the land of reality television, and naturally, the stakes are very high. Just like viewers get to control their characters in a video game, here they are able to make decisions for Grylls. In the show, Grylls traverses through a wild jungle devoid of human civilization, and whenever he is faced with the challenge of making a very crucial decision, for example, climbing up a mountain or walking towards the coastline, he looks directly at the camera and asks the viewer to decide for him. Sometimes the choice the viewer makes is so difficult to carry out that the video stops and a replay option appears.
The eight-episode series is full of intense life-threatening situations which Grylls faces one after the other. However, in such interactive shows, we have to keep something in mind — the show has been structured in such a fashion that it will end in the pre-determined way, no matter how much you make life difficult for Grylls. After all, choice is an illusion, isn't it?
5. Final Fantasy 14: Dad of Light (2017)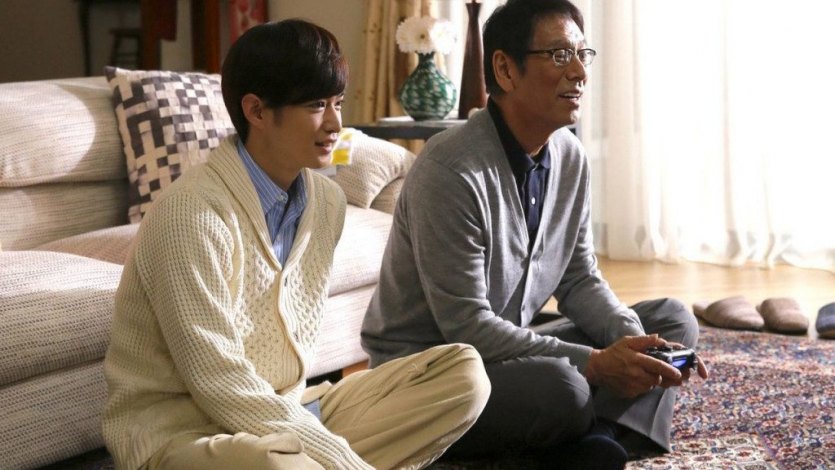 While the parents of yesteryear bonded with their children via stories of myths and folklore, the day has arrived when new-age parents will bond with their children via video games. This series is a nod towards that direction. The story centers around Akio and Hakutaro, a son and father duo who have never managed to connect or bond with each other since Akio was a child. However, we catch them at a time when Akio has grown up. Now that father and son want to give their relationship another chance, Akio figures the best way to do so will be to play the game 'Final Fantasy XIV' together. The two of them have a great time playing it, and they slowly begin to bond. The show is very sweet and easygoing but filled with memorable characters who will remain etched in our memories for a long time.
4. Hi Score Girl (2018-)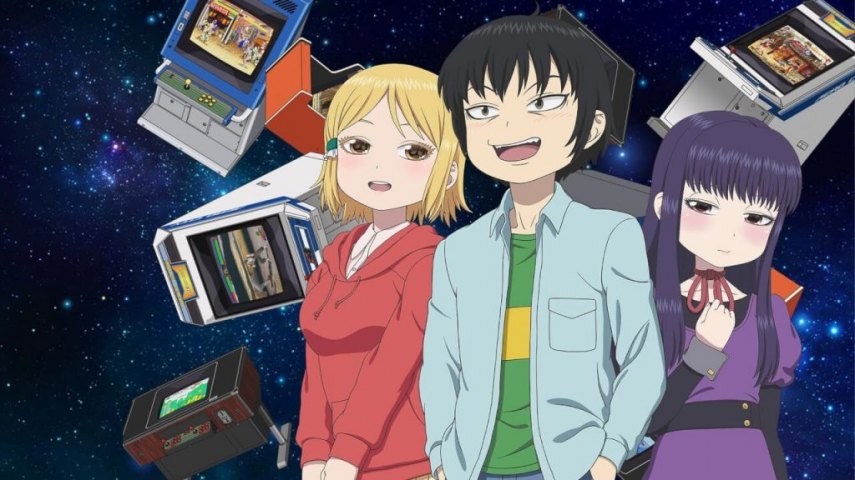 This series revolves around a character called Haruo Yaguchi. He is a video gamer who is immersed into a gaming scene known as coin-op. We follow his life as he traverses through the gaming world. Although he is considered the best player in arcade gaming, Yaguchi is not good at anything. Even if Yaguchi is popular within the gaming community, his life outside of it is pretty boring. Yaguchi's life is suddenly lit up by a new player in his school called Ono Akira. She has managed to be good both in studies and gaming. She even defeats Yaguchi on seven consecutive occasions. This seriously hurts the ego of the pro-gamer, and the next time they play, Yaguchi deploys dirty tricks but is caught by Akira. Then the two of them develop a love-hate relationship which gradually blossoms into something special. The series is very popular among manga and anime fans, and it will also be a treat to watch for gamers.
3. Castlevania (2017-)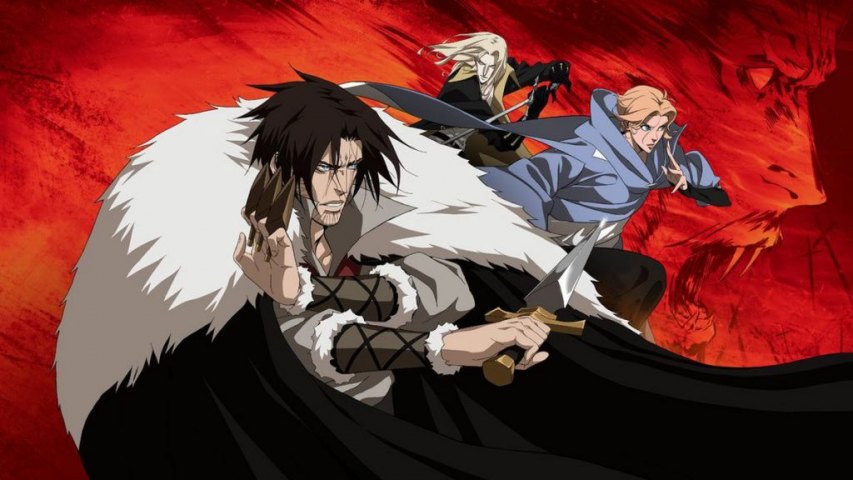 The premise of this series is based on the popular 1999 video game 'Castlevania III: The Dracula's Curse'. In the show, we see that Dracula has become extremely angry after his wife's murder. His wife was falsely charged with being a witch and was killed. This angers him so much that he gathers an army of demons and plans to attack the common inhabitants of Wallachia. This is when the lead character of the series, Trevor Belmont, who's a monster hunter, is summoned to kill the evil forces which would otherwise destroy many human lives. A total of two seasons of the show, with six episodes each, have been produced.
Read More: Best Game Shows on Netflix
2. Barbie: Video Game Hero (2017)
'Barbie: Video Game Hero' is the 35th Barbie movie, and it follows the character of Barbie when she has been sucked into the world of her favorite video game. Here, she makes new friends, Cutie and Bella, but like any other game, there is a villainous emoji which is bothering them constantly. The three friends cross one level after another while trying to defeat the emoji, and as they proceed, we see how great Barbie is with her gaming skills.
1. Bandersnatch (2018)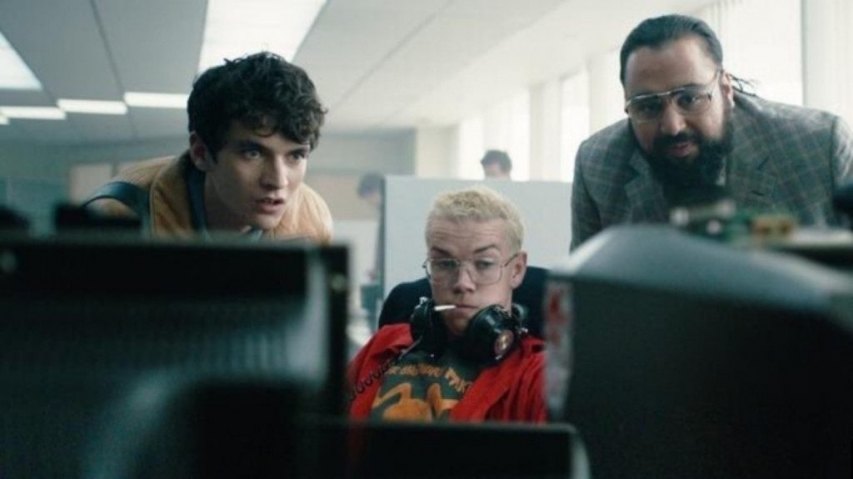 With the release of 'Black Mirror: Bandersnatch,' Netflix opened new doors in the world of entertainment which were earlier deemed impossible. This show follows the life of the protagonist Stefan who is a video game developer. We see him trying to develop a game called Bandersnatch, which is also an interactive game, just like the TV show he is in. Viewers get to decide the steps they want Stefan to take, and we are given options according to which Stefan will perform. The series reportedly has ten to twelve endings, with some being creepier than the others. There are also several metafictional elements present in the series. With the advent of such a format, piracy can also be stopped to a large extent.
Read More: Best Original Shows on Netflix