Viggo Mortensen is a Danish-American actor, producer, author, musician, director, photographer, poet, and painter. He made his film debut in Peter Weir's 1985 thriller 'Witness' and appeared in many notable films of subsequent years, including 'The Indian Runner' in 1991, 'Carlito's Way' in 1993, 'Crimson Tide' in 1995, 'Daylight' in 1996, 'The Portrait of a Lady' in 1996, 'G.I. Jane' in 1997, 'A Perfect Murder' in 1998, 'A Walk on the Moon' in 1999, and '28 Days' in 2000.
He received international attention in the early 2000s with his role as Aragorn in the epic film trilogy 'The Lord of the Rings'. In 2005, he won critical acclaim for David Cronenberg's crime thriller 'A History of Violence'. Two years later, another Cronenberg film, 'Eastern Promises' in 2007, earned him further critical acclaim and a nomination for the Academy Award for Best Actor. A third teaming with Cronenberg in 'A Dangerous Method' in 2011 resulted in a nomination for the Golden Globe Award for Best Supporting Actor – Motion Picture. Other well-received films have included 'Appaloosa' in 2008 and 'Far from Men' in 2014. He received a second Best Actor nomination in 2017 at the 89th Academy Awards for his role in 'Captain Fantastic'.
Aside from acting, his other artistic pursuits include fine arts, photography, poetry, and music. In 2002, he founded the Perceval Press to publish the works of little-known artists and authors.
At this point, the question that might be circling your mind is what is the next Viggo Mortensen movie? Well, the good news is that we have a clear answer to that question. Here's the list of upcoming Viggo Mortensen films expected to release in the near future. We can only hope that the latest Viggo Mortensen movies would be as good as some of his recent ones.
2. Falling (2020)
Viggo Mortensen is set to make his directorial debut with the feature film, 'Falling', which is being described as an intimate drama about a son's relationship with his aging father.
The 'Green Book' and 'Captain Fantastic' star wrote the screenplay and will play one of the two leading roles. The cast also includes Lance Henriksen and Sverrir Gudnason. Mortensen will play John Petersen who lives with his partner Eric and their adopted daughter Monica in Southern California. His father Willis (Henriksen) is a farmer whose attitudes and behavior belong to a more traditional era and family model. When Willis travels to Los Angeles for an indefinite stay with John's family in order to search for a place to retire, the two different worlds collide.
HanWay Films will handle international sales and will launch the movie at the American Film Market. UTA Independent Film Group will oversee the U.S. sale. The movie is produced by Daniel Bekerman of Scythia Films together with Mortensen who has previously produced movies through his Perceval Pictures label. Production leads include cinematographer Marcel Zyskind and production designer Carol Spier.
Read More: Upcoming Daniel Craig Movies
1. Unabomb (TBA)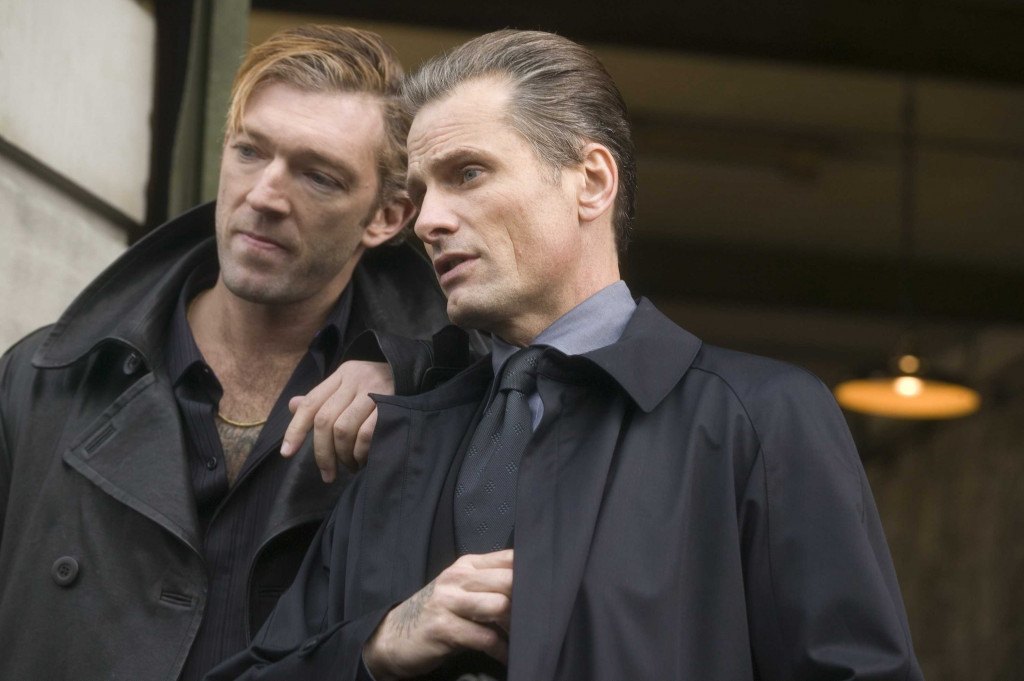 Viggo Mortensen will star in the thriller 'Unabomb' for director Robert Lorenz. IM Global is fully financing the project and lining up the additional cast for what was supposed to be a January 2018 production start. Lorenz is producing 'Unabomb' with Michele Weisler and IM Global's president of feature film production Greg Shapiro.
'Unabomb' centers on one of the largest manhunts in history as FBI agent Jim Freeman, played by Mortensen, takes on the unsolved case of the Unabomber, who terrorized Americans with 16 bombings over the course of two decades. Freeman and his unconventional team travel the country piecing together a profile of the infamous hooded suspect. However, the closer they get to narrowing down the terrorist's identity, the more deadly and personal the attacks become. Randy Brown adapted the screenplay from the book 'Unabomber' by Jim Freeman, Terry Turchie and Donald Max Noel.
Read More: Upcoming Mel Gibson Movies